Android platform has Emulators that make even more diverse platform than others in the competition. You can find emulators for most of the classic consoles like Dolphin Emulator for GameCube and Wii. One of the all the best Retro Gaming Console was SNES or Super Nintendo Entertainment System also known as Super Famicom in Japan. SNES is a 16-bit gaming console developed by Nintendo and released initially in 1990. With the upcoming Nintendo Switch, you might want to play all those SNES games that you used to play as a kid. But, sadly Nintendo Switch won't bring them back but your Android device could. We will be listing some of the best SNES Emulators available for your Android device.
1) Emulator For SNES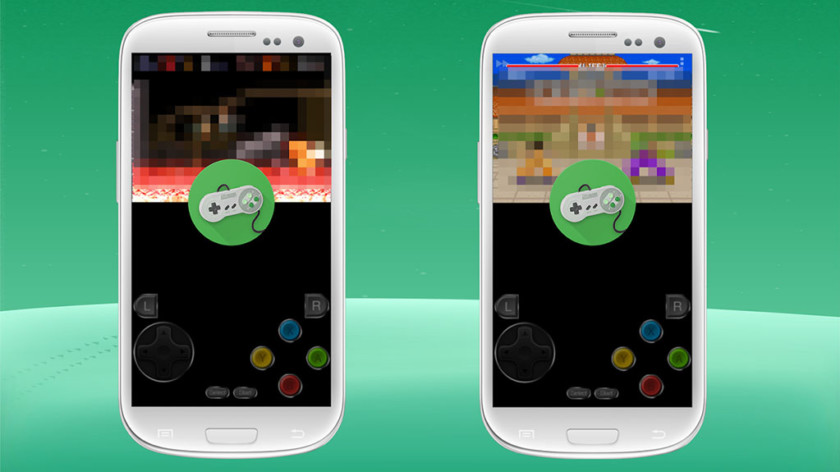 If you want to go with the best graphics performance, you are in the right spot. Emulator for SNES is powerful enough to run all your retro classic title in a much more updated modern way. The UI design is great in all the respects whether we talk about interactive menu or gameplay, everything looks pretty smooth. Not just the graphics are amazing for a SNES emulator but regardless of the theme, the music is loud and clear. One of the great features is that this SNES emulator also has a support for cheats. So, get in the game, be invincible or explore the unexplored area otherwise not possible. You will also find a dedicated Bluetooth Controller support included. This is what we meant by playing your favourite retro titles in "updated modern way" without going back in time. The user will be given full control over the setting and will be allowed to customise the gamepad controls and the game settings to get the most out of it. It has other features like fast forward and quick saves and load. During the testing period we experienced a little stuttering and a little slowdown, but hey at this price tag its something we can overlook easily.
Price: Free
Download It Now: Google Play
2) John SNES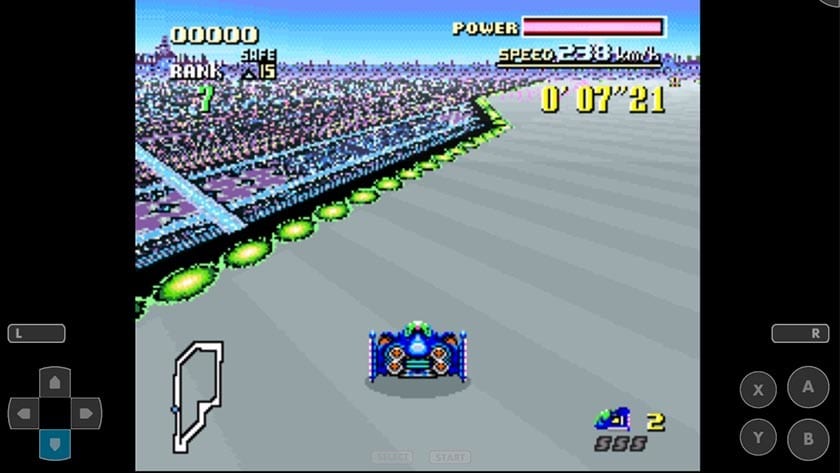 John SNES is also a great emulator to go for your SNES games. It is very clean looking and thus very simple to use. The controls will give you a very aesthetic feel altogether. John SNES is not entirely free like the previous Emulator for SNES. It costs a couple of dollars which is worth spending for this kind of great emulator experience. But in case you don't want to, John SNES also have a lite version which is free and don't include all the features. You will get amazing graphical performance along with the immersive sound. But the most important are the features like access to the Game Genie and database of cheat-codes. It is provided with the support to Bluetooth controller, wired controller and on-screen gamepad whose keys are customizable. You won't be bothered by any kind of ads only if you have the paid version that is. You will get fast forward, turbo button support, slow-motion modes and much more only with the paid version.
Price : Free/$2.99
Download It Now: Google Play
Also Read: Best Dreamcast Emulators | Best N64 Emulators
3) RetroArch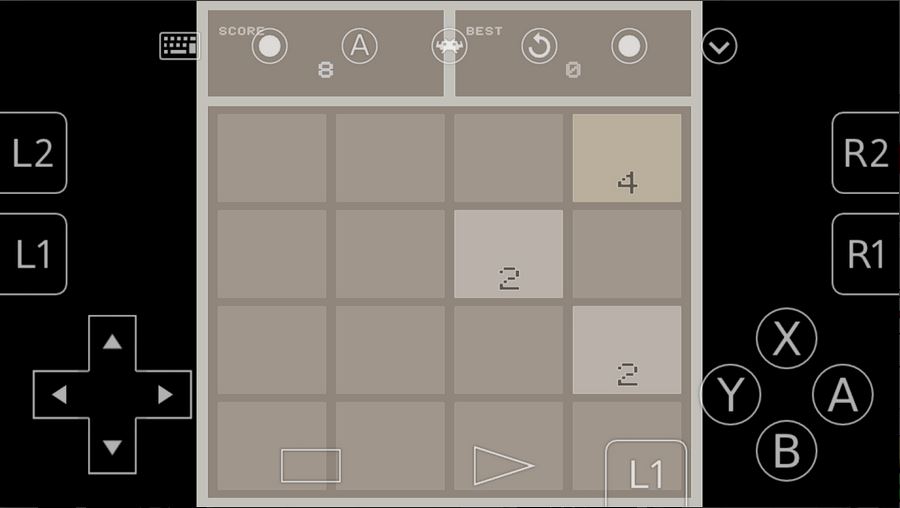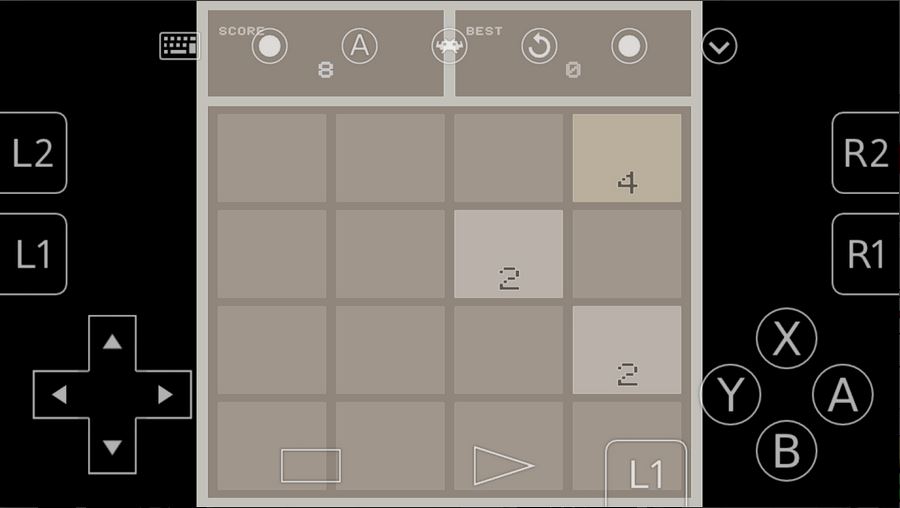 RetroArch is a very unique all-in-one emulator available. It does support a wide range of retro gaming consoles and SNES is one of them. We all know as the features and complexity increase the application gets a little tough to understand and operate on. Thus RetroArch requires you to explore it and get familiar with the amazing stuff that only this all-in-one emulator offers. Apart from that, the compatibility test results show that it is a very highly compatible emulator for most of the SNES titles and many other systems. The on-screen controls are not as great as the earlier mentions but they are not even half bad. If you are looking for a dedicated SNES emulator I would like you to consider the other entries in the list. But for an all-in-one emulator, you are looking at the leader of its class. It is an open-source and free to use with no advertisement to hinder your gaming experience in any manner.
Price: Free
Download It Now: Google Play
4) SNES9x EX+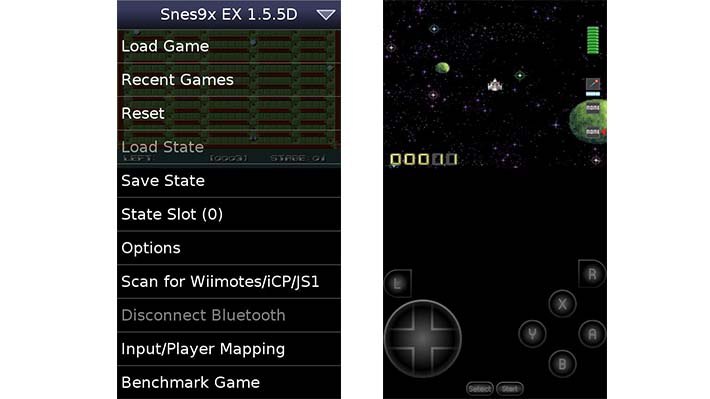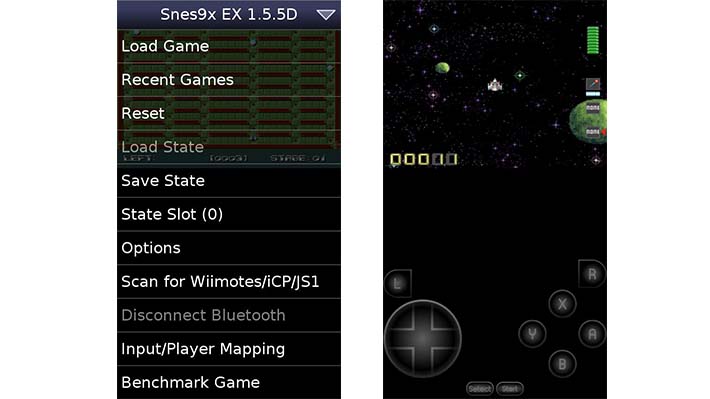 If you are facing compatibility issue for any of your SNES game, try SNES9x EX+ there is not a single game not compatible with this emulator. So play all your favorite titles without any issue for sure. And the best part is that it is free of cost and is completely ad-free. Shocking isn't it, a free application with zero ads but that how it is. It includes a free of cost open source game called Bio Worm pre-installed. Rest you need to download your own game ROM. Once you have transferred your game to your Android device it will show up in the application.
Price: Free
Download It Now: Google Play
5) Super Retro 16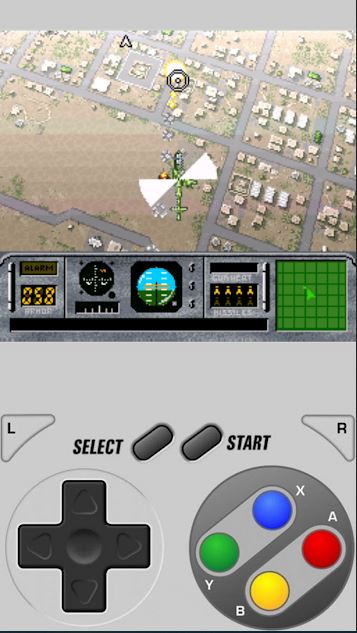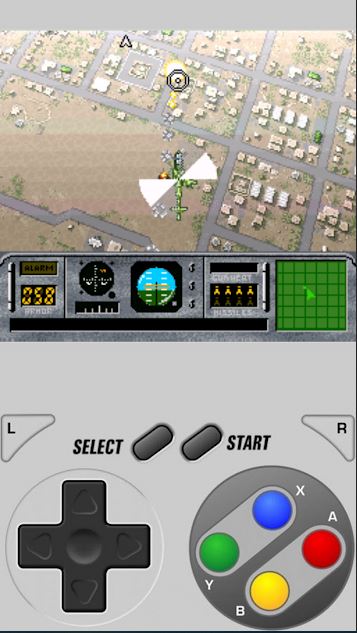 If you are a SNES fan for a long time, Super Retro 16 won't disappoint you. It is one of the best emulators so far. The list of features is very long including the super simple user interface which is very easy to use. The unique feature that only Super Retro 16 will provide is that you can actually Chromecast your it and use your application on Android TV. Even if you are a beginner you won't have any problem in installing Super Retro 16 and getting started with it. It includes various graphical settings which help it to enhance the game by smoothing its visual performance. It syncs your game progress with your account so you won't face any kind of hassle in changing your device. Use its turbo mode to fast forward certain part of the gameplay. Some games will allow you to use a mouse for playing the game.
Price: Free/$1.99
Download It Now: Google Play
Wrapping UP
Thanks to technology and innovation that after so many years we are still able to play the retro games on our mobile phones anytime anywhere. We really couldn't say which of these is the best because each has to offer something that is not present in other so try them out and decide for yourself. If you choose any one of these Emulators you will be forced to pull out your favourite SNES titles. Get started with any of these emulators to experience the nostalgic feeling of your childhood.
Also Read : GBA Emulators for Android | GBA Emulators for PC