Your smartphone stores your emails, search history, and conversations, making it an extension of your brain. Whether you worry about corporations monetizing your data, a nosy roommate eyeing your messages, here's how to adjust your iPhone settings for enhanced privacy.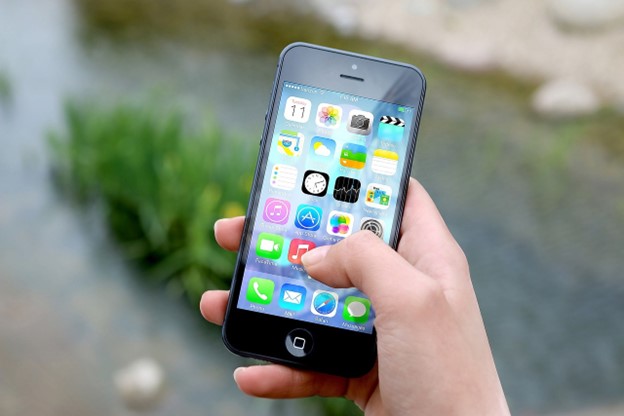 1. Limit GPS use by apps
Apps will no longer track your location continuously in the background. Instead, they will only be able to access your location once and must obtain your permission when they need it. Additionally, apps are required to provide a clear reason for why they need your location data.
When an app requests your location, a popup will appear on the screen offering three options: Allow While Using App, Only Once, and Don't Allow. Choose "Only Once" from the popup.
2. Activate VPN
If iPhone privacy is important to you, you should consider using a VPN. It will prevent location tracking by hackers, your ISP, public Wi-Fi network administrators, etc. With VPN for iPhone, you can hide your real location and data, as well as where it is sent, from everyone around you. This is the main argument to set up VeePN for iPhone for all users. If you want to say with confidence that you have a secure phone, you should use a VPN.
3. Enable two-factor authentication
Adding a second layer of security to your Apple account, two-factor authentication requires you to enter a one-time-use code, alongside your password, when logging in from an unfamiliar device. Once set up, even if someone possesses your password, they cannot access your account without also having your phone or computer. For instance, if you use an iPhone to sign in to a new Mac, it will prompt you to enter a verification code that appears on your phone.
To enable this feature from your phone, go to Settings > [Your name] > Password & Security, then tap on Turn on two-factor authentication. If you haven't done so already, it's also recommended to enable this feature on other important online accounts.
4. Clear History
Keeping your personal information secure is crucial, and one way to do this is by regularly clearing your browsing history. While it's convenient to have instant suggestions based on your previous visits, it can compromise your privacy. To ensure your online activities remain private, it's recommended to delete your browsing history after each session.
Another option for browsing the web discreetly is by using the incognito mode available in most web browsers, including Safari. With this feature enabled, you can browse without leaving any traces and safeguard your personal information effectively.
5. Disable Siri suggestions on the lock screen
iOS 12 incorporates a feature where Siri provides suggestions on the Lock screen to keep you informed about your daily activities. For example, if you frequently use a drawing app, Siri will offer suggestions around the same time to ensure you don't forget to draw.
While undeniably useful, this capability may potentially compromise your privacy. Therefore, it is advisable to disable Siri suggestions on the Lock screen for enhanced security.
6. Clean up notification settings
Notifications may inadvertently disclose sensitive information to someone who comes across your phone, just like the lock screen. To ensure the security of potentially sensitive data, it is recommended to conceal the text in-app notifications.
To modify the notification display, go to Settings > Notifications > Show Previews, and choose either When Unlocked or Never. If you have concerns specifically about certain app notifications, such as Messages or emails, revealing sensitive details, you can customize this option for each app individually by going to Notifications > [App name] > Show Previews.
7. Customize privacy restrictions
iOS 12 provides enhanced control over content and privacy restrictions. Based on your needs, you can allow or disallow installation, deletion, and in-app purchases. You also have the option to prevent Siri from using explicit language and disallow password changes. In short, if you desire complete control over your content, this is the ideal solution! To access these settings, go to Screen Time, then select Content & Privacy Restrictions.
8. Create strong passcode
"Alphanumeric passcodes" provide an initial layer of protection for your device, offering robust security due to their combination of letters and numbers. Additionally, maximize the use of Face/Touch ID to prevent unauthorized access to your data.
Undoubtedly, Apple's Face ID stands as the most advanced and secure option. The TrueDepth camera empowers you to authenticate with the desired level of protection. Apple further asserts that Face ID surpasses Touch ID in terms of security.
9. Use Apple ID to authorize
Apple does not collect or sell users' data to third parties. Additionally, the tech giant provides users with a unique email address to protect their real identity. Moreover, it offers the option to conceal your email ID as well.
To utilize this feature, ensure that you have enabled two-factor authentication. Then, on the login page of any supported website or app (available across platforms such as iOS, macOS, Android, and Windows), simply select "Sign In With Apple". Subsequently, you can edit your information and choose to hide your email if desired. Finally, authenticate yourself using Touch ID or Face ID, and you are good to go!
Conclusion
You have a fairly flexible smartphone in your hands, and how much it cares about your privacy depends on its settings. You can choose the balance between privacy and openness yourself. Only transmit information to company servers that you are willing to share and feel safe using the tips in this article.