Best N64 Emulators For PC and Android
The old gaming consoles cast on the most vivid childhood memories of many matured but remaining young-hearted lovers of digital entertainment. Yes, the previous games did not shine with outstanding graphics, but sometimes we want to immerse yourself in the world of half-forgotten toys again. In this article, we have enlisted some of the best n64 emulators so that you can enjoy the same feeling of 20th-century gaming in the 21st century. So, if you are a fan of classic legendary gaming, this article will help you to find a perfect solution for you to enjoy those classic games once again.
Here is the list check it out:
1. Project 64 (Windows)
Project 64 is one of the most compatible Nintendo 64 emulators for all games. This program does not require BIOS. Plugins are configured by default, and everything works fine. Emulating the soundtrack and video of the original set-top box works very well. There is not a large number of settings, so as not to complicate the life of the user. But there is support for multiplayer, cheat support. You can customize the scale of the screen, ensuring the maximum convenience of gameplay.
Download it from Here
2. RetroArch

One of the most unique emulators. It has the ability to emulate different game consoles. Users must download kernels that run inside the application. Each core is a different game console. Most kernels work fine. This is an option for those who want to play games for different consoles without having to download many applications. The program is completely free and has many features. Additionally, RetroArch can run on all usual platforms like Windows, Windows, Mac OS X and Linux as well.

Download it from here
3. Mupen64plus
Another module for RetroArch, a universal emulator, which we will discuss at the very end of the article. And this module is the only one. There is a huge amount of settings. If you want, you can easily change a lot – and the color gamut of the display, and the sound and everything that is possible to change at all. There are ports for Windows, Mac OS X, Android, and Linux.
Download it from here
4. Commodore 64 (Android)
This is a paid emulator, its cost is $ 3.99. One of the most stable emulators
Commodore 64. Works with a large number of file formats, there is support for multi-disc. The emulator is based on VICE 2.4.20, the port is native, without using SDL. Tested on devices such as the Xoom, Galaxy S2, Nexus 4, Nexus 7, NVidia Shield, Xperia Tablet Z and Xperia Play. We recommend using these gaming tablets that will run all your favorite classic games.

It is possible to save games, support NTSC / PAL. Wireless keyboards and controllers are supported. With the emulator, images of games are not supplied – as a rule, the user of the emulator should search for them himself.
Download it from here
Also Read: Best SNES Emulators | Best Dreamcast Emulators
5. ColEm Deluxe (Android)
This game console is not known to everyone. It first appeared on the market in 1982. It became popular due to games like Centipede, Dukes of Hazzard and Buck Rogers.
The emulator ColEm Deluxe works without problems with the images of all games for this console. You can use the most advanced features, including support for Wi-Fi or multiplayer. The program is compatible with external Bluetooth gamepads and keyboards. As in all other cases, the game requires an image of the game – there are enough of them in the network.
Download it from here
6. OpenEmu (MacOS)
Open Emu is the best known N64 emulator for Mac OS X devices, It has a good range of features which excites gamers to use this. Some of the features are:
It supports many Retro Gaming consoles such as N64, SNES, GBC, and many more!
Support Gamepad and Joystick Controller.
Ability to Save game states and Continue from there.
Mupen64 Core emulation
Pros:
You can play and organize emulated games(ROMs)
Download it from here
7. Sixtyforce(MacOS)
Sixtyforce is another Nintendo 64 emulator for Mac OS X. It supports Nintendo Disk Drive emulation but does not allows you to save game state. Sixty force is must to have but sadly it is not available for free. But, with Sixtyforce you can add gamepad or controllers to enhance your gaming experience and the emulation works fine even on Mac OS X Sierra.
Download it from here
8. MegaN64 (Android)

One of the most stable N64 console emulators. It uses open source code from the Mupen64 emulator. The latter is practically the only open N64 emulator, therefore it is impossible to obtain a better version. MegaN64 takes the foundation and adds many performance optimizations to work on certain devices. If Mupen64 does not work on your device, you can install this emulator. It is free, but there is advertising.
Download it from here
9. 1964 (Windows, Android)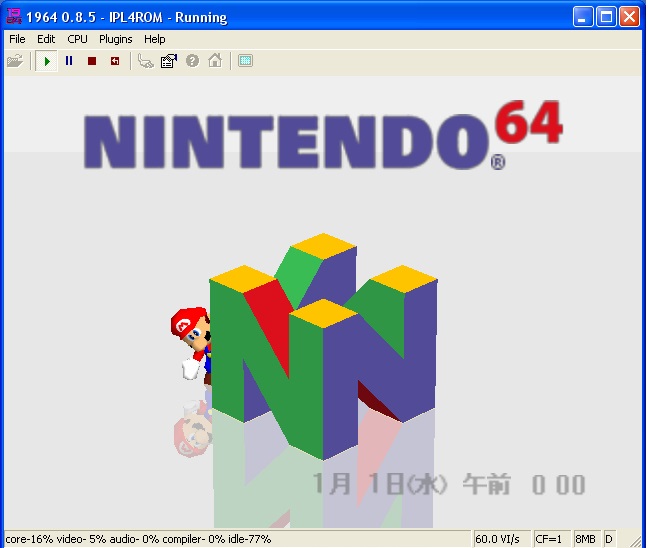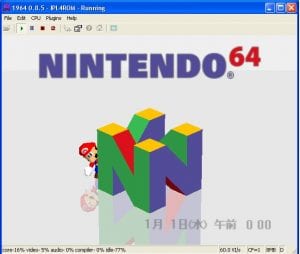 1964 is one of the most popular Nintendo 64 emulators for PC and is also available for Android. It has all the standard features but additionally, it supports ROM customizations so that you too can create your own customization and cheats for games while using it.
However, its User Interface has some issues which sometimes causes the game to crash unexpectedly, and after that, to resume the game you have to click the pause button and then tap the play button and you will start enjoying the game again.
Download it from here
So this was the list of best n64 emulators you should try if you are looking to play legendary old games. All the emulators work fine but if you face any issue or you are not able to download or install any of these emulators don't hesitate to write down in the comment box below.
Also Read: Best N64 Games | Best PS2 Games