Spotify Subscription Price Revealed: Coming Soon in India?
Spotify is the world's most popular music streaming service. Currently, Spotify is not available in India. But there are a lot of signs which show Spotify will be soon available here. The latest addition to this list of signs is the price listing for Spotify subscription in India in the official website.
Spotify India's pricing is as follows – Rs. 119 per month and the annual plan will cost Rs. 1,189 per year (Approx Rs. 99 per month). Spotify India with such pricing will be slightly cheaper than Apple Music. However, a point to be noted is that Spotify is not officially launched yet in India and it is not possible to have signed up from here. Currently, you can use a VPN to sign up to Spotify and have a look at the pricing for India. You can also have a 30 days free trial as well.
Spotify Pricing List:-
Here are all the price listing for Spotify India:-
Rs. 119 per month
Rs. 1,189 per year
If you don't want to buy a recurring Spotify subscription, you can purchase one-time top-ups at the following rates:
Rs. 13 per day
Rs. 39 for seven days
Rs. 129 for one month
Rs. 389 for three months
Rs. 719 for six months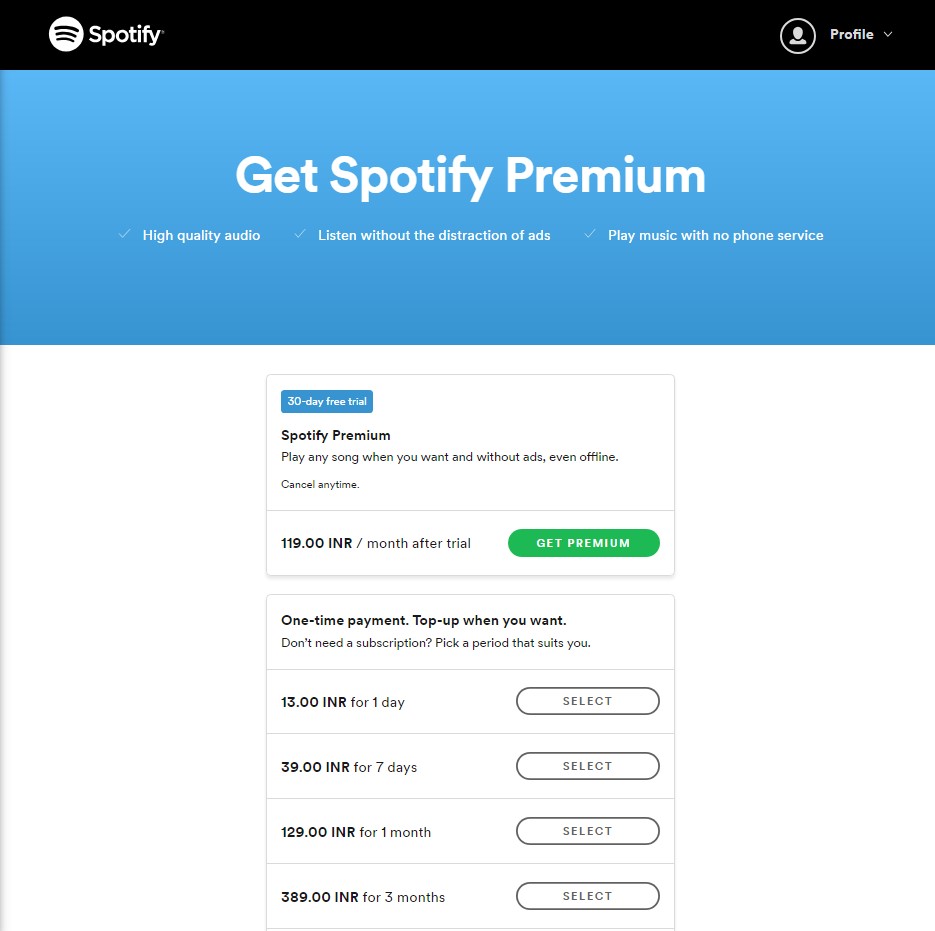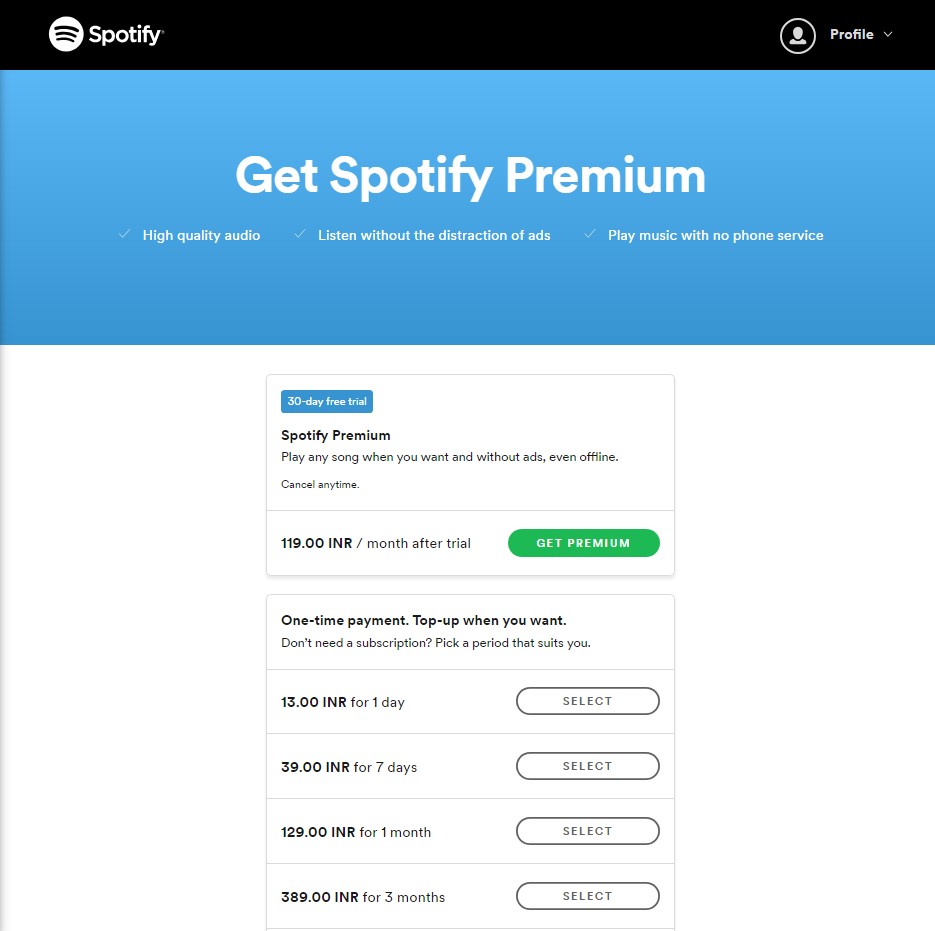 The only problem right now is that Spotify is not officially launched in India. That is why if you even manage to sign up using a VPN, you won't be able to have Spotify in your iOS and Android devices.  However, you can install a modded app of Spotify following this guide.
Competition with other music streaming services:-
If we have a look at the other music services available in India, then we have Apple music at Rs. 120 per month. There is also Google Play Music, JioSaavan and Gaana at Rs. 99 per month. The most expensive music streaming service is part of Amazon prime – Amazon Music at Rs. 129 per month. For annual subscription Amazon Prime and JioSaavan, both cost Rs. 999. While Gaana is least expensive for an annual subscription – Rs. 499. There are student plans also available for almost every music streaming service.