In this era of technology where everything and everyone is using online resources, security breach cannot be afforded. Whether it be stolen identity or loss of credentials. Also, this fast paced world cannot tolerate the slow paced network. So, Virtual Private Network or VPN are needed. They can keep your identity hidden from hackers and protects the data by encrypting it. Additionally, they can boost up the network speed as well. Before considering VPN apps for android device, you must check that the VPN is encrypting your data or not. The VPN should not keep a log of your browsing history. And lastly, location of VPN plays a vital role in choosing it. Let's find out the top 10 free and paid VPN apps for android device:
1. NordVPN
NordVPN is a complete package of services that you can expect from VPN apps for android. Your Android devices will never face an attack by any threat after NordVPN's shield. The developers made it clear long time ago that they do not store any data of users and all the data remains encrypted. Another reason to trust NordVPN is that the company is based in Panama, most secured place for private contents.
Moreover, if you are a premium member, NordVPN will allow you to secure 6 devices which can be Android, macOS, iOS and Windows. NordVPN provides worldwide service with more than 4000 servers in 62 countries including USA, UK, Australia, France and many more. Hence, the users get fastest connection speed.
Price : Free, premium subscription starts at $5.75/month – billed annually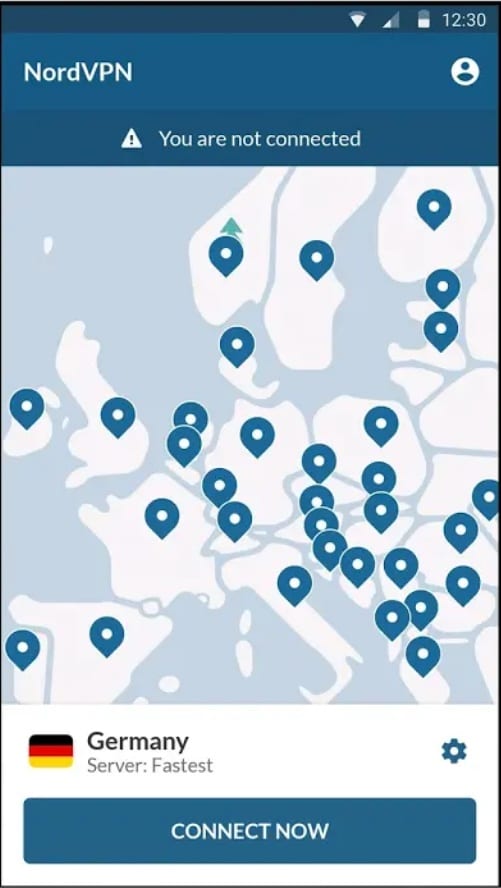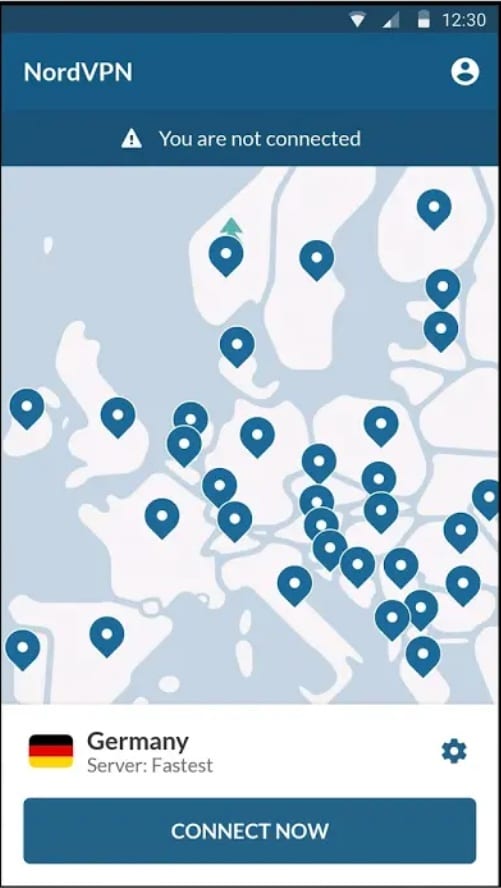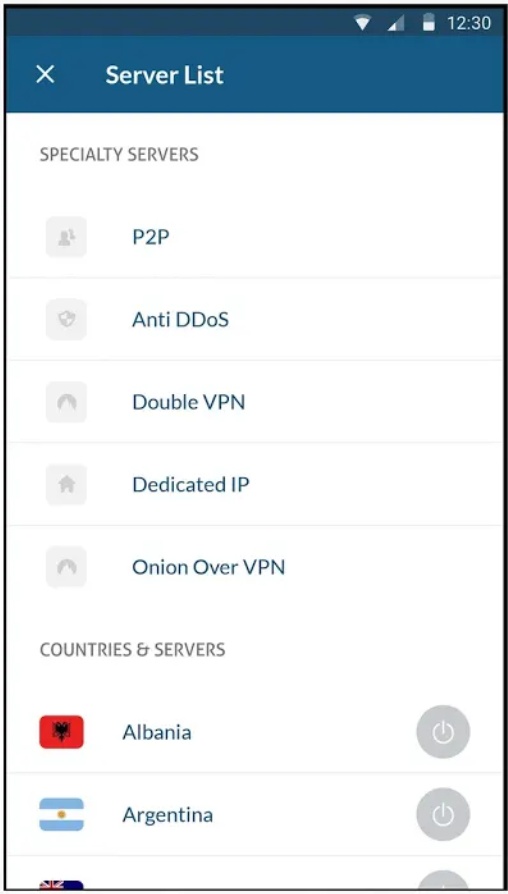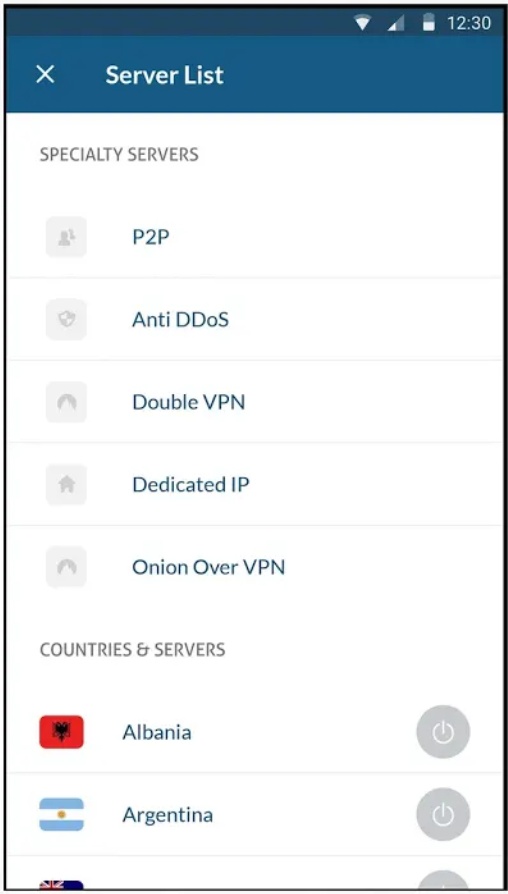 2. Hideman VPN
Hideman VPN is very user friendly and its services will grant you access to the content that is Geo restricted in 24 countries. It keeps the data data encrypted and hides IP address of the user. Additionally, without any extra configurations, it allows you to access .i2p and .onion resources. The Hideman VPN service is open for 20 countries till now including Panama, USA, France, Germany etc.
Price : Free, basic tier starts at $2.07/month – billed annually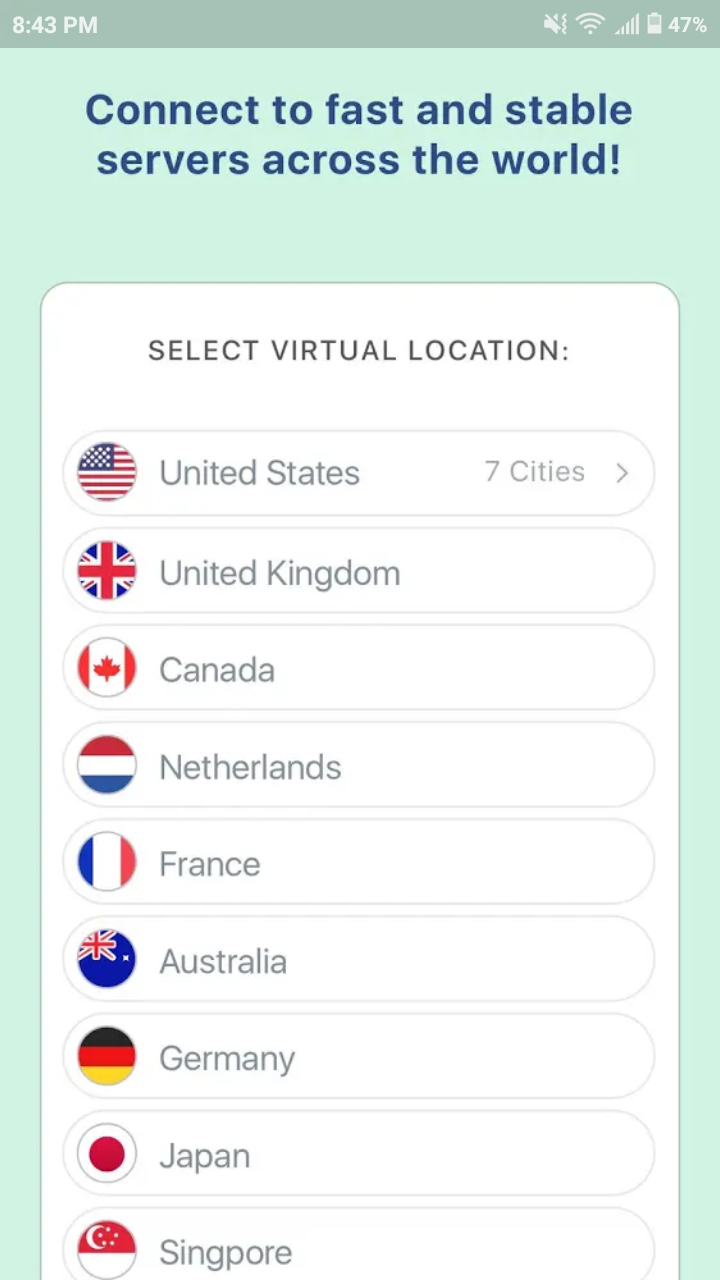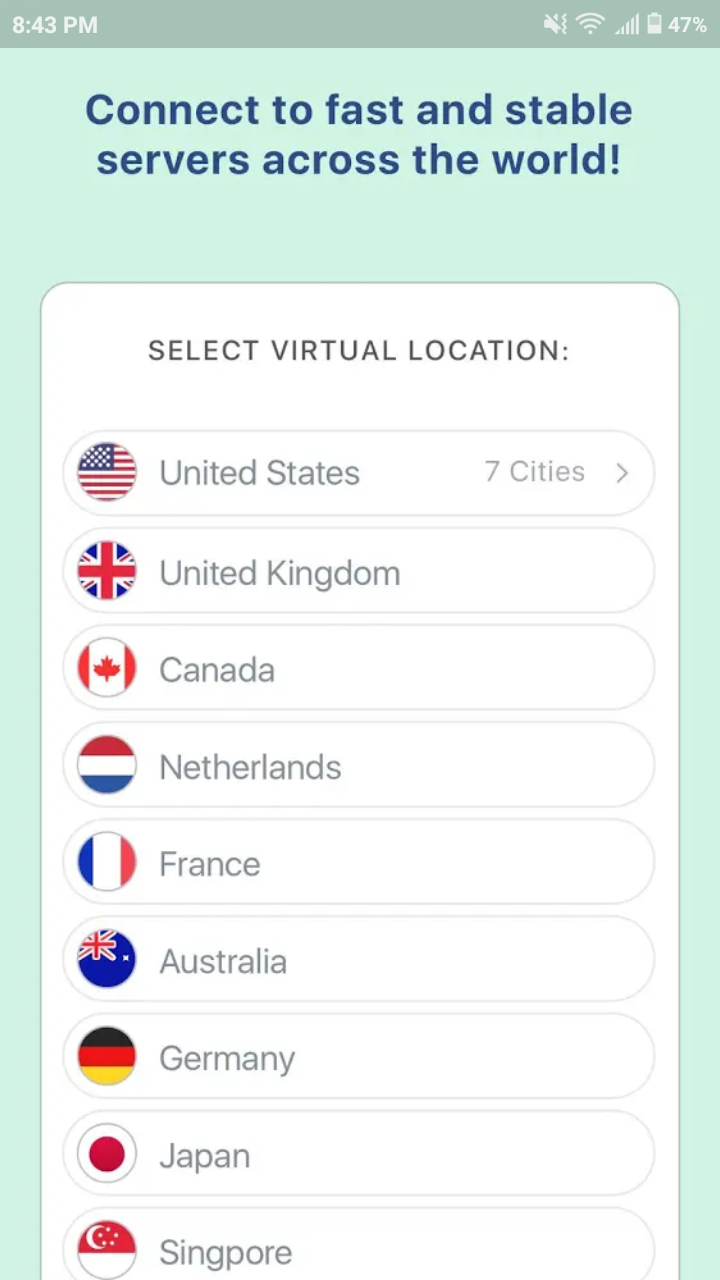 3. ProtonVPN
This VPN service, as others, majorly focuses on user's privacy. For that, firstly they pass user traffic via secure core network in countries like Iceland and Switzerland. After that it is redirected to the user preferred countries. The ProtonVPN has 112 remote servers settled in 14 countries including Canada, USA, UK, Hong Kong and more. ProtonVPN is a Switzerland based company and as per the strict laws of country doesn't keep record of user's browsing interest. Bonus point using ProtonVPN is that it allows you to access .onion as it also integrates with network of Tor anonymity.
Price: Free for one device, basic tier starts at 4€/month – billed annually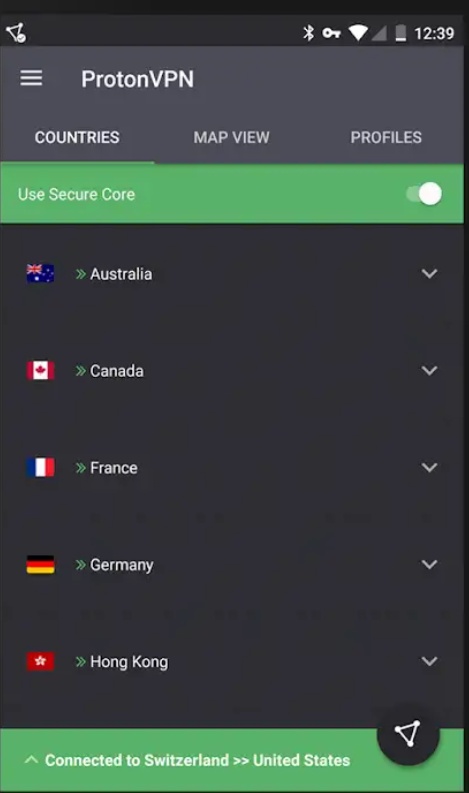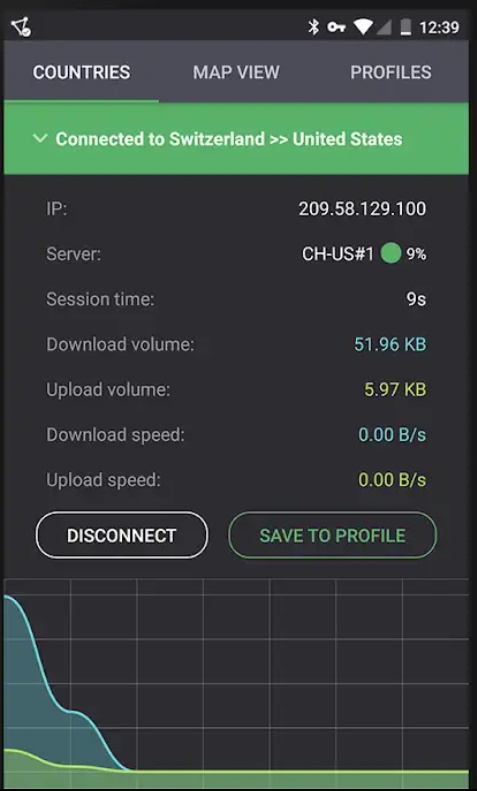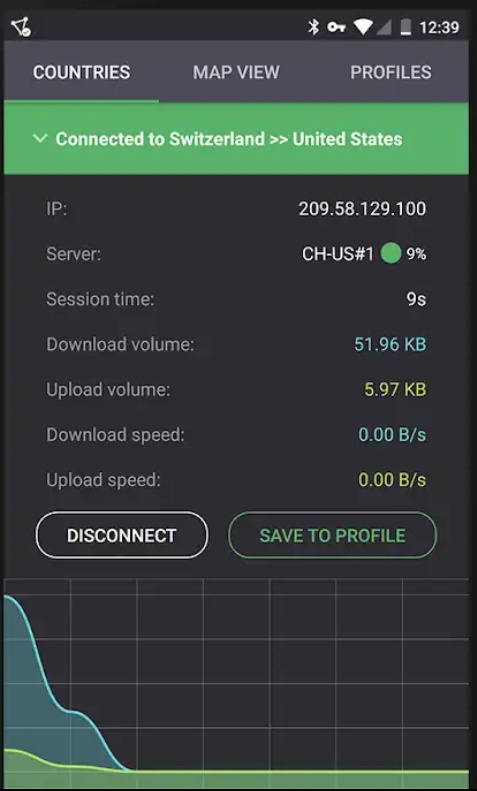 4. ExpressVPN
ExpressVPN is one of the most trusted and premium VPN service. Their servers are spread in 94 countries, makes easy and quick for user to connect. User's data stays encrypted and secured against hackers and online thefts all the time. And since the company is situated in British Virgin Islands, where no data retention law is applicable, user's browsing history remains to the user. Since the servers are situated at more than 148 locations in 94 countries, the speed and connectivity issues will not stand up. Also, ExpressVPN includes 256bit AES encryption and leak protection of DNS/IPv6, spilt tunneling and kill switch.
Price: Free trial, Basic tier starts at $6.67/month – billed annually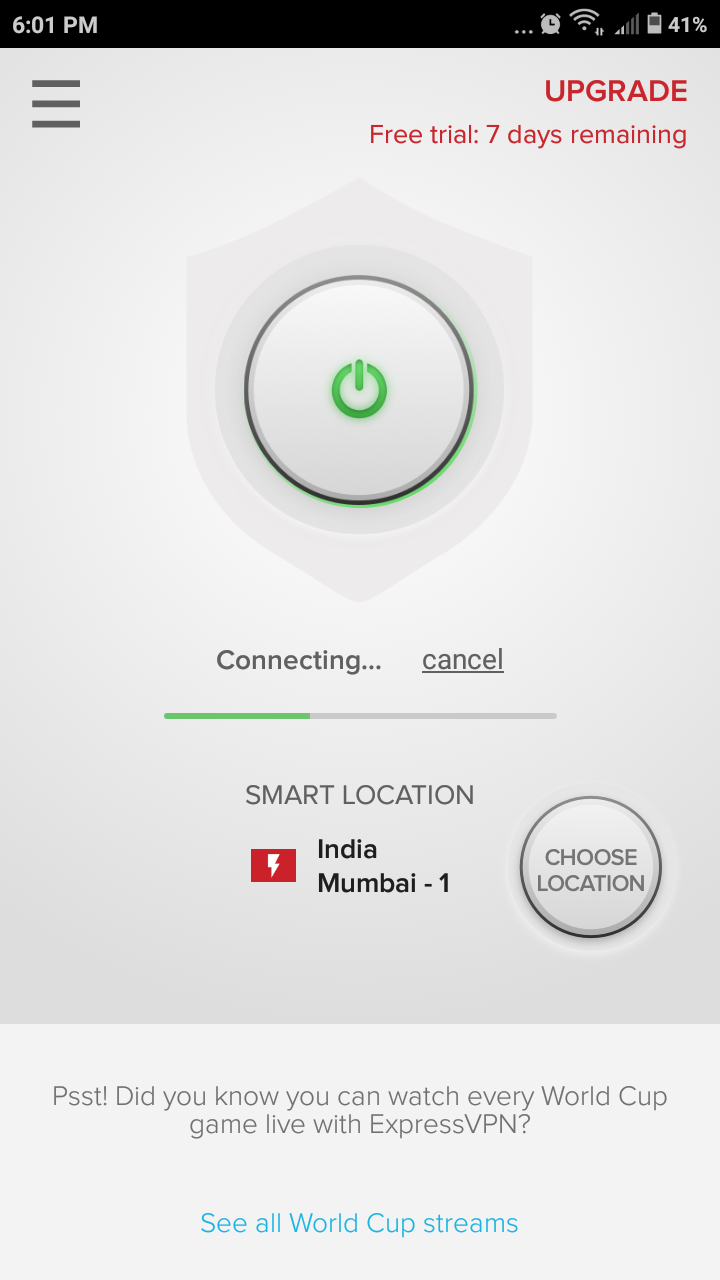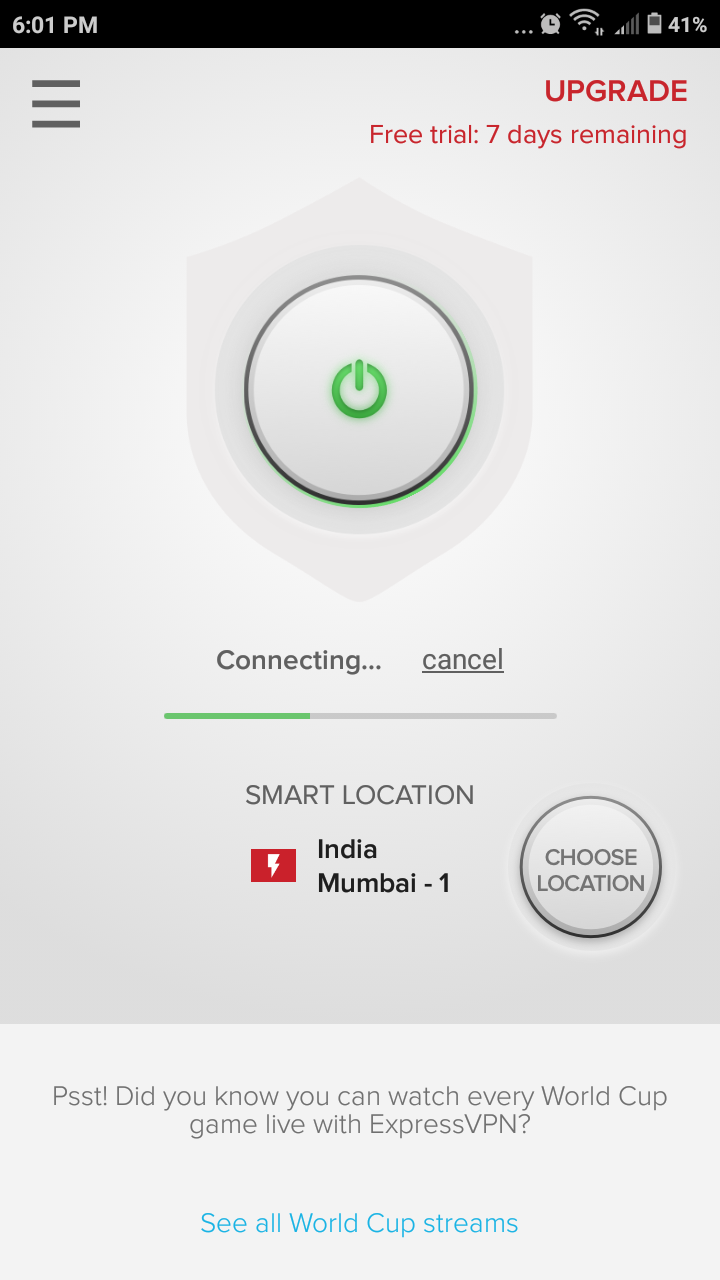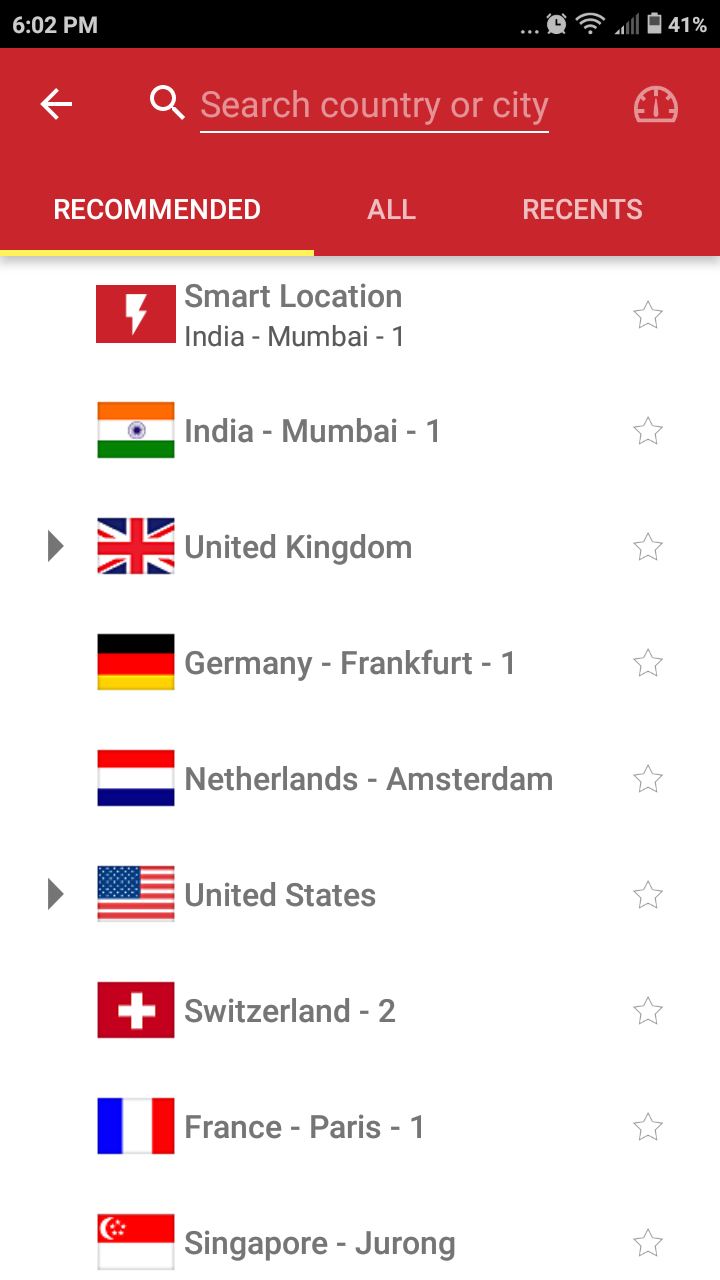 Also Read: How to Install Geo Restricted Apps on Android Device
5. Private Internet Access VPN
Private Internet Access VPN is another good alternative to secure your android devices. It keeps the user secure and anonymous with hidden IM and also enables security for wifi. It provides multilayered security to user's browser by VPN tunneling, an advanced privacy protection. This VPN is very easy to use and handy. With 3041 servers in 45 locations across 28 countries, Private Internet Access VPN provides great connection speed and service.
Price: Basic tier starts at $3.33/month – billed annually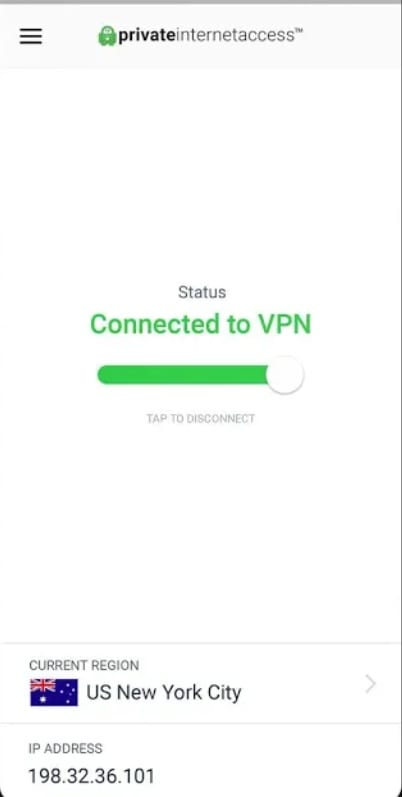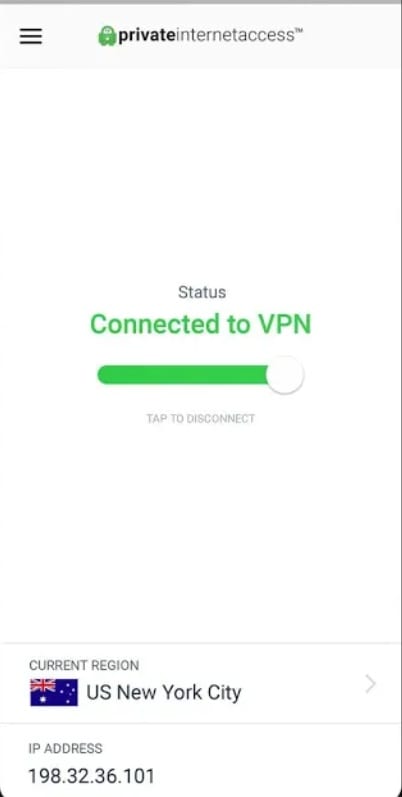 6. Betternet VPN
Like any other VPN, Betternet VPN gives you permission to access blocked websites and locked content. The services they provide are masking of user IP address, change of location, encryption of data and privacy and anonymity user identity. Most lovable part of this VPN, it doesn't show any ads and it's available for free also. And due to this factor, the company is transparent and ready to tell about their earning sources to run the VPN.
Betternet servers are limited to few countries only (USA, United Kingdom, Canada, Netherlands, Germany, and Japan). So, if you are not living in these countries you might experience some speed issues. There is a premium version also for extra services.
Price: Free, basic tier starts at $2.99/month – billed annually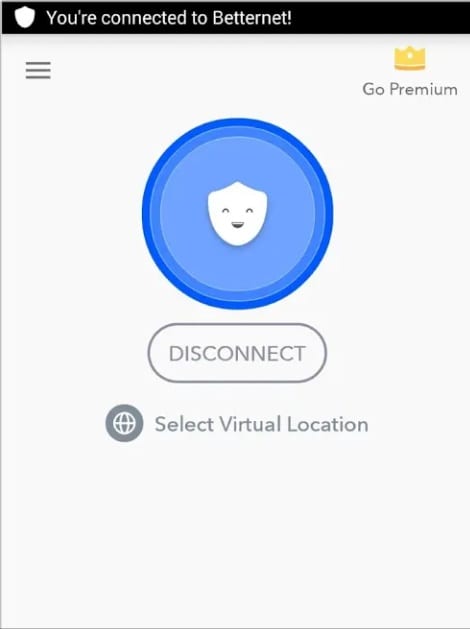 7. TunnelBear
Tunnelbear is another popular VPN because of its reliable, fast and secure service. To retain their trust on audience, they release a report annually which shows the commitment towards user privacy. This is easy to use and delivers a high network speed. Their servers are situated in 20 countries including UK, USA, Netherland, Hong Kong, India and many more. Few weeks ago, TunnelBear was acquired by McAfee and hence variation in some services and performance is expected.
Price: Free, basic tier starts at $9.99/month – billed monthly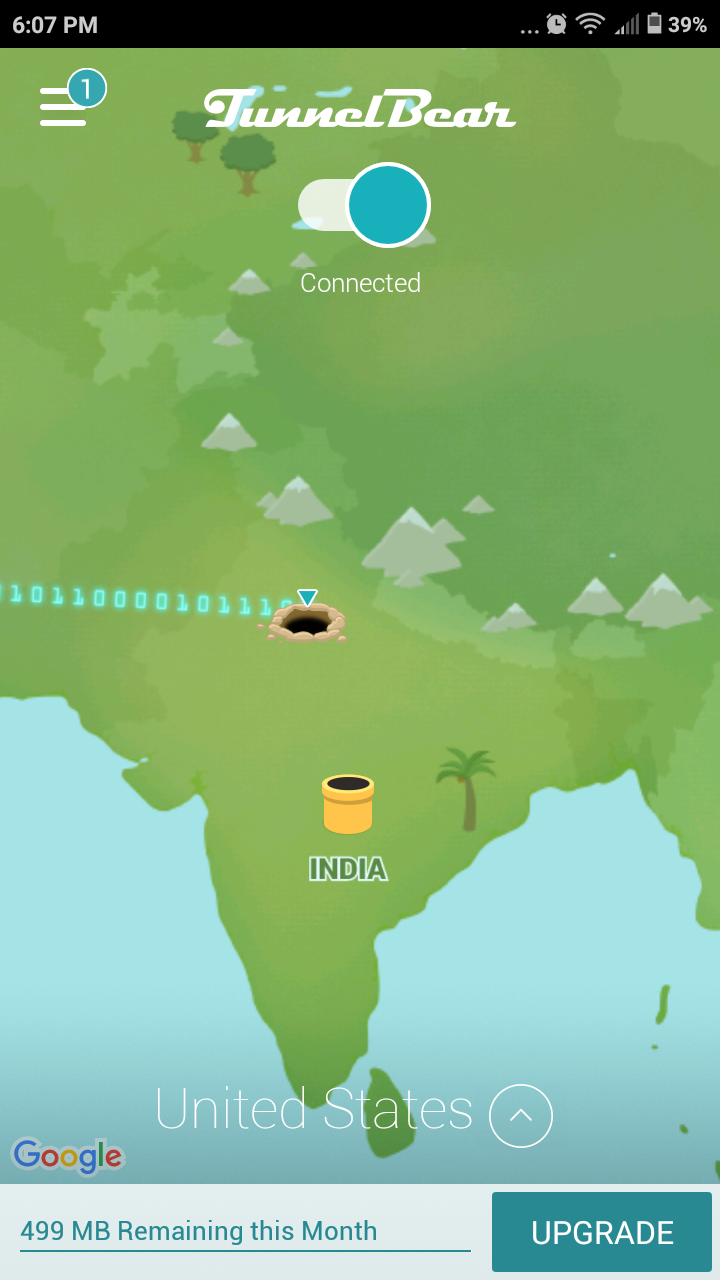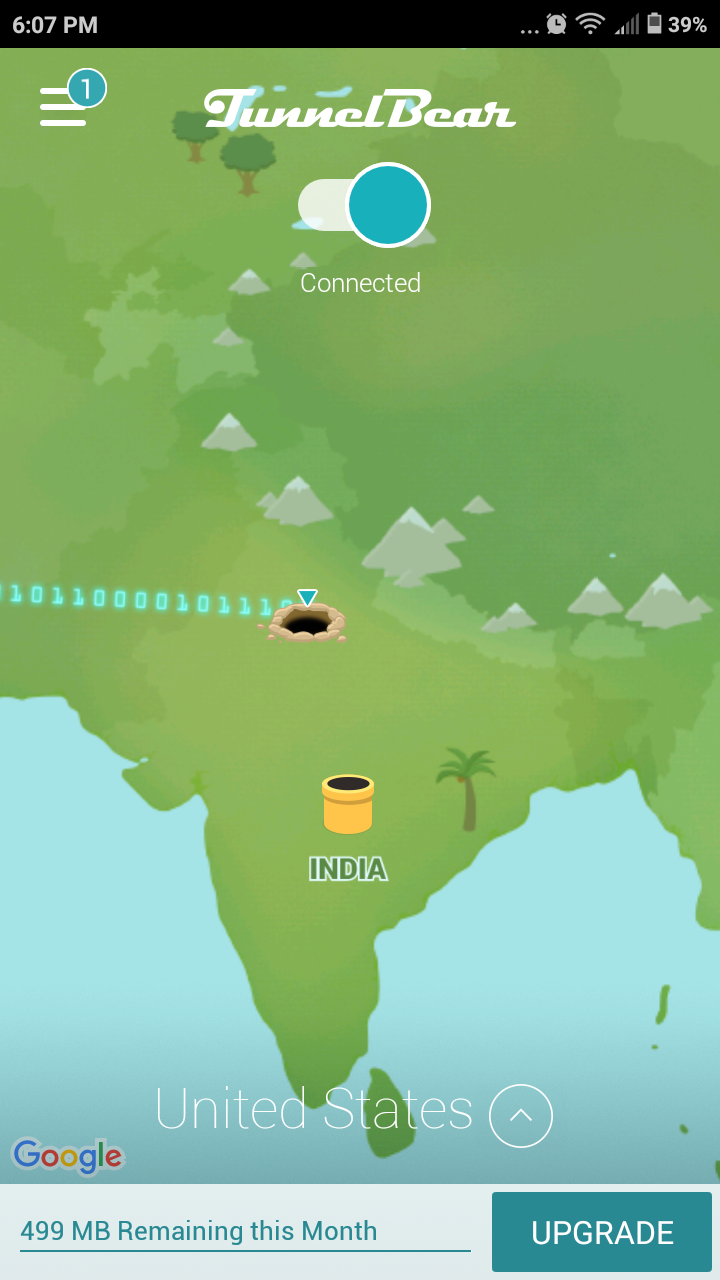 8. Windscribe
Windscribe's service not only encrypts your browsing activity but also allows you to brows ad free. It neither keeps user's browsing history, like many other VPNs, nor leaks DNS information. It's a 'one tap connectivity' service, very easy to use. Right now, they are having servers in 100 cities placed in 52 countries. Moreover, it protects your data even if you are connected with a public Wifi.
Price: Free, basic tier starts at $4.08/month – billed monthly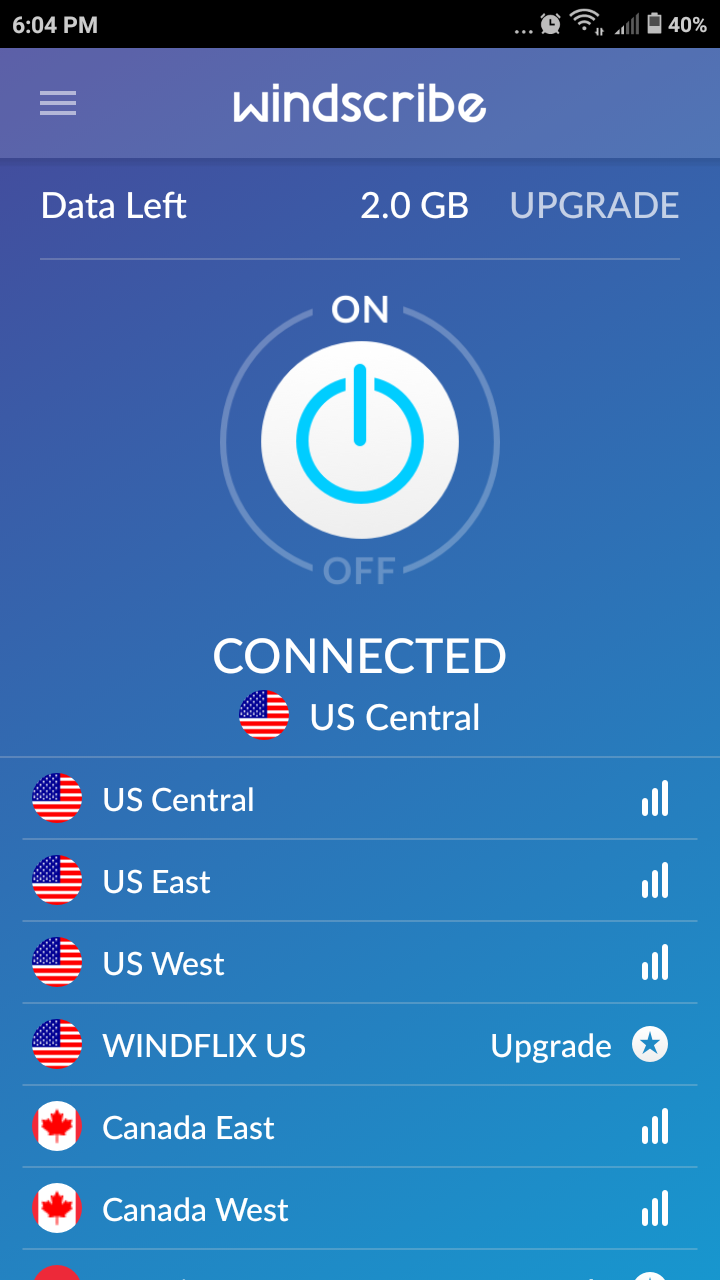 9. IVPN
IVPN is one of the most trusted one among-st VPN apps for android. It's very simple to operate IVPN. As many other, IVPN never traces your logs and neither stores your browsing history. In favor of user, this app blocks all the privacy leaks that are known to it which also includes IPv6, disconnection leaks and DNS. And for the encryption of data it uses state of art security standard. With every hour of change in security key, IVPN uses AES-256 encryption with 4096 bit RSA. It's one of the fastest VPN service around the globe having servers in almost every major country including USA, UK, Spain etc.
Price: Basic tier starts at $8.33/month – billed annually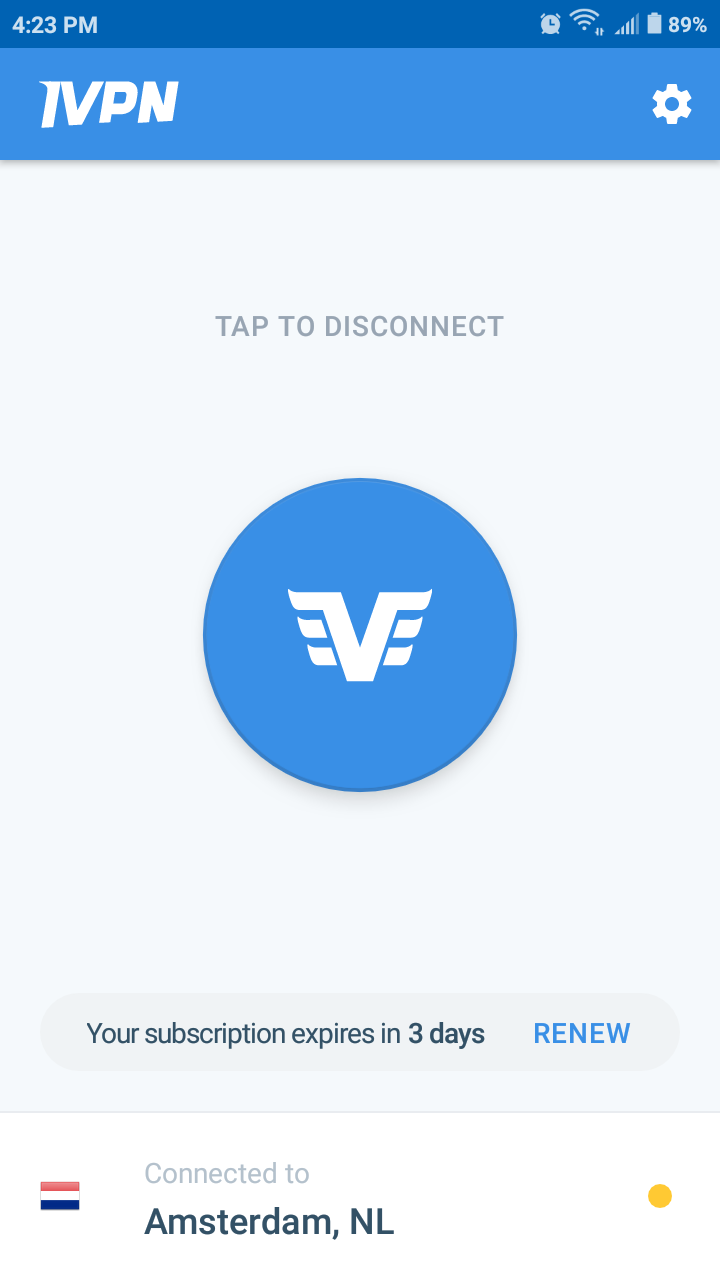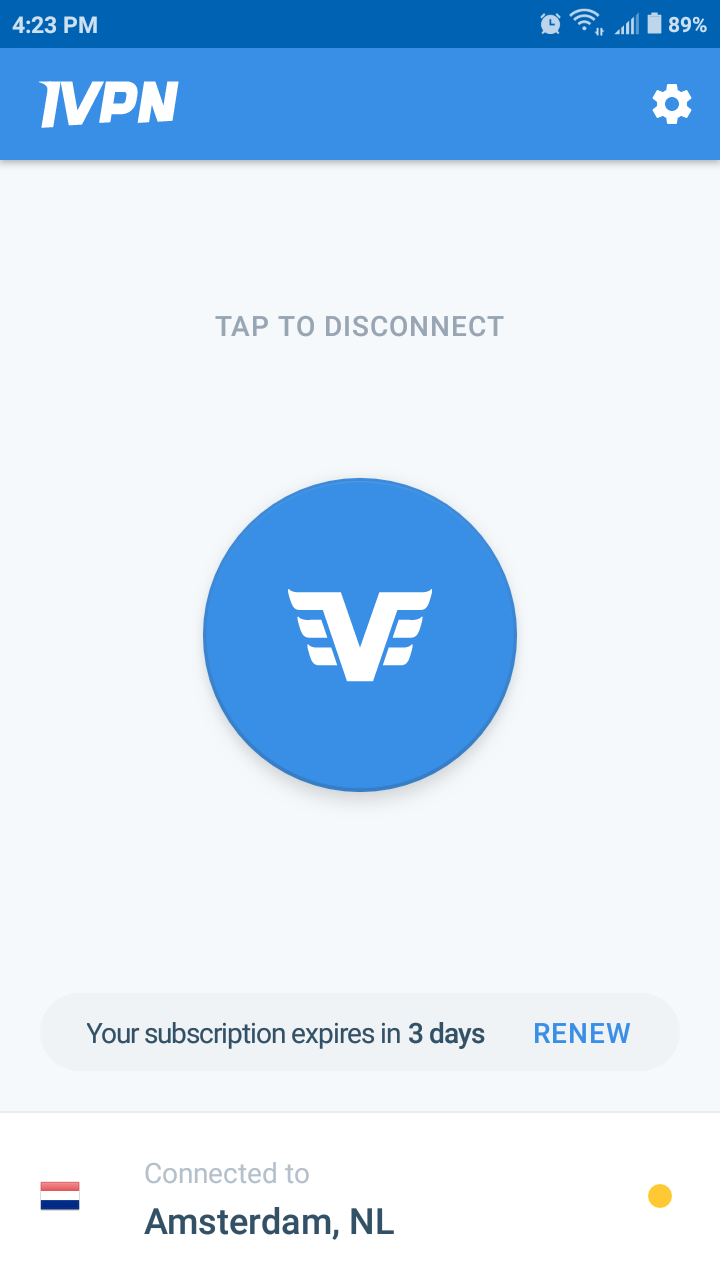 10. AirVPN
Created by expert hacktivists and activists, AirVPN focuses on privacy of users just like every VPN. This VPN app is best for those who want an open and secure service instead of a private VPN. AirVPN encrypts the data by using Diffie-Hellman exchange of key. The VPN doesn't keep a record of browsing and makes it impossible to know the type of traffic or protocol used by user. AirVPN is spread over 50 cities in 15 countries till now.
Price: Free, basic tier starts at 4.5€/month – billed annually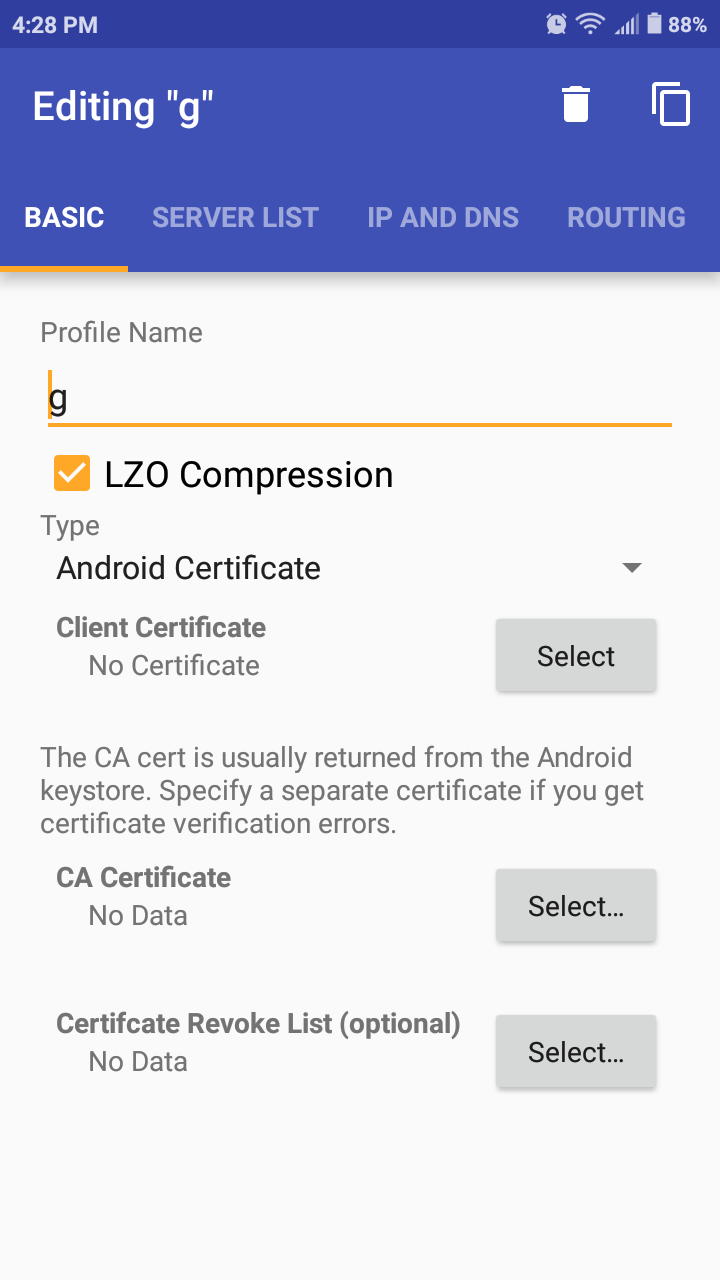 Conclusion
That being said, hopefully, the list of VPNs will help you choose VPN apps for android. All of them offer a free tier as well and that will help you pick wisely your VPN service. Let us know if you are using some better VPN apps for android devices below.