Microsoft has rolled out a new update for its Microsoft Launcher app for Android. The update reportedly brings some well-needed bug fixes and a few new features for Microsoft's dual-screen device, the Surface Duo. To recall, Microsoft launched Surface Duo — the company's first take on dual-screen phones — back in September 2020. However, the phone did not receive well from the critics because of several issues with the phone's software. But now, Microsoft has fixed all those issues in its latest Microsoft Launcher update.
The new Microsoft Launcher update comes with version number 6.2.201102.92686 and is already available for download on the Google Play Store. Apart from the bug fixes, this update introduces features like screen time support on the Surface Duo, group app creation improvements, keyword search in Office apps, and more. Here's an overview of the new features for Surface Duo.
Screen Time Feature for Surface Duo and More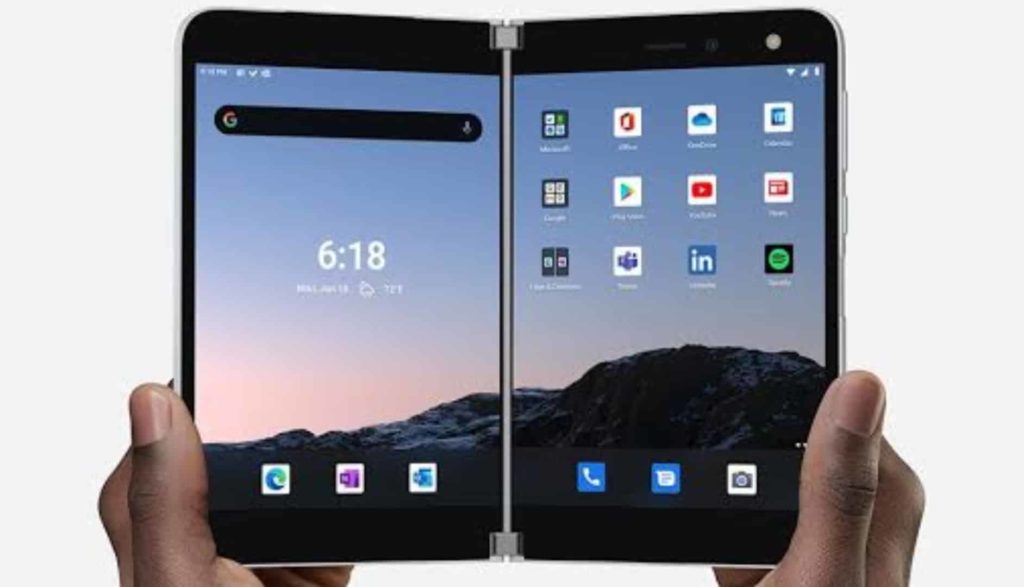 Last month, back in December 2020, Microsoft announced that it would expand the availability of Surface Duo in more countries starting this new year. Considering this, it looks like the new update comes right in time. In fact, the company has officially confirmed that it'll launch the dual-screen device in Canada, the UK, France, and Germany.
One of the most important features that the latest update adds for Surface Duo is the screen time. This will allow users to keep a check on their device usage and know exactly how much time they spend on their phones. Additionally, the company has also improved the feed page loading in landscape and some critical bug fixes.
Before launching the device in many more countries, it is very critical to fix all major issues and smoothen the user experience. And, this new Microsoft Launcher update mainly focuses on solving these issues. If you haven't yet updated your app, go to Google Play Store and update your app. Alternatively, you can directly click here.