Due to advancement in technologies, many awesome software and applications developed for our entertainment, education as well as earning purpose. When we talk about entertainment, we can't forget about online games. We are generally aware of video games, and all of us enjoy participating in it. For taking our playing fantasy to the next level, live streaming and video games platform has launched, the name is Microsoft Mixer.
Official Link: Here
Earlier known as Beam, established in the year 2016 by Microsoft. This platform is designed so that you can stream yourself to do something or participate in the online Games. Integrated with the amazing features that provide users a different experience by allowing the viewers to interact with streamers.
Gamers also earn while streaming and viewing on the mixer and soon this technology will add more money making methods. As there are some popular sites and apps such as Youtube gaming and Twitch; who are serving the same service as Mixer; and are equally valuable at their place and preferable by their audience.
But still, if we deeply analyze in all three platforms, there are some differences in their features and functions.
Must Read- Boxing Games Online | Games Like Skyrim
The features of Microsoft Mixer-
In terms of coordination with the other streamers, there is a need for preferable languages. The Mixer has this feature and supports up to 21 languages. You can simply choose and discover the streamers who speak your preferred language.
Mixer is not just limited to website, people can enjoy and broadcast the live videos from their smartphones as well; through the Mixer app which is named Mixer create.
In terms of the viewer's experience, Mixer has the feature of low latency; we can define it as you can enjoy viewing the games without facing any kind of delay. In short, it is faster than the other Gaming apps, this in result increases the interaction between viewer and streamer.
Biggest benefit – it's totally free to sign up.
I gave a brief introduction about what Microsoft Mixer is, now let us have a discussion about-
How to stream on Microsoft Mixer
When we talk about streaming on Mixer, there are two common devices through which we can perform streaming – Computers and Smartphones; but the way of using both the sources is a little bit different from each other.
How to Perform Streaming on Smartphones?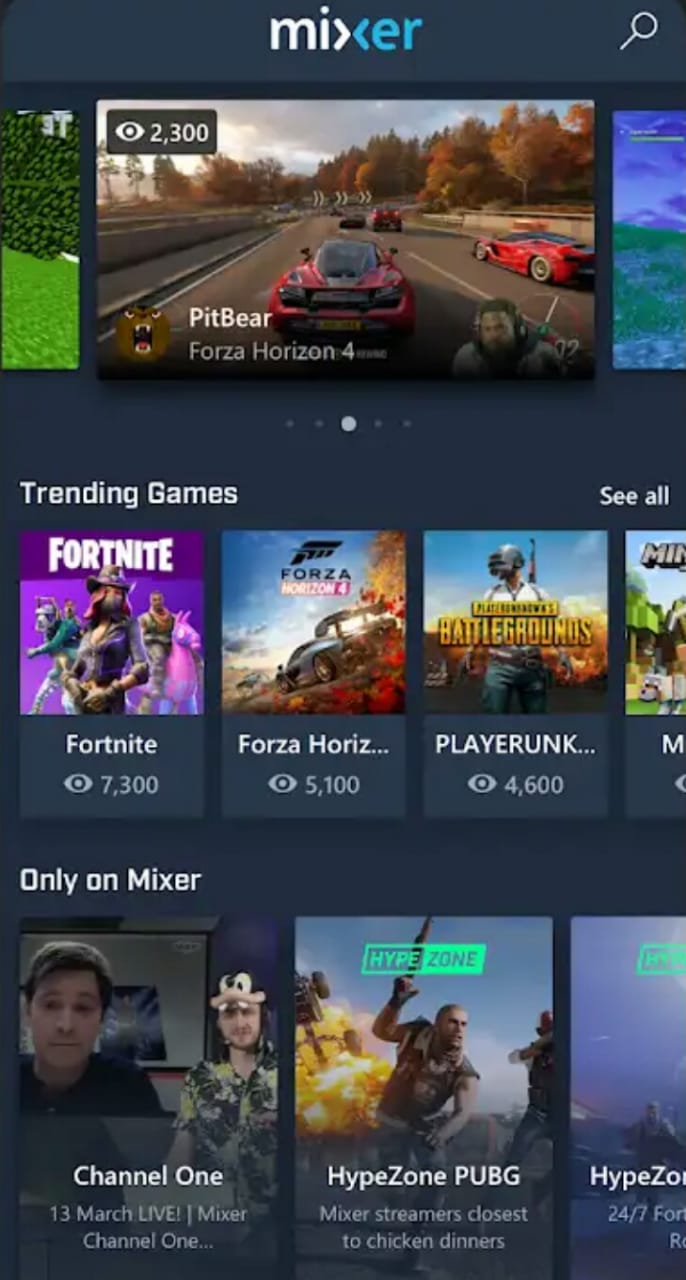 The First step is to create an account on mixer which must be linked to your Microsoft account. After doing this, you can simply login.
After login you will be having the access of this app, a home page screen will be open in front of you. From here your journey begins.
For sharing the stream, tap the Mixer URL.
Now set a title for your stream and also choose your category.
Most important point – setting the audience for your channel.
In Mixer, you will also have the option of Co-streaming; which allows you to add a maximum 3 streamers with you to broadcast their streams on one page. That feature let the viewers see a split screen like a view.
This is just basic info, now let us explore more about this amazing app by discussing more hidden options.
Must Read- Games like Mminecraft | Games like Terraria
After customizing your basic requirements, now go to the settings option to set the data usage and quality of your stream.
For that, click on the settings tab, and click on the video optimizing. Whether you are using a good data connection or average, set the resolution accordingly.
After choosing the required option in the settings tab, now it's time to execute this by clicking on the pink satellite button; which is mention on the home screen. By clicking on it, you can prep for the stream.
After clicking on the pink satellite button, a preview screen of the broadcast will be shown to you. In the lower bar, you will have the options to customize your stream according to your wish.
Now you are done with all the procedures, and it's time to give a final touch by clicking on the Big pink satellite icon in the middle of the screen and then Go Live.
At last tap stop, to finish the stream.
That is all about how to stream on Mixer with smartphones.
How to Stream from PC?
Windows 10 is best suited to enjoy the streaming experience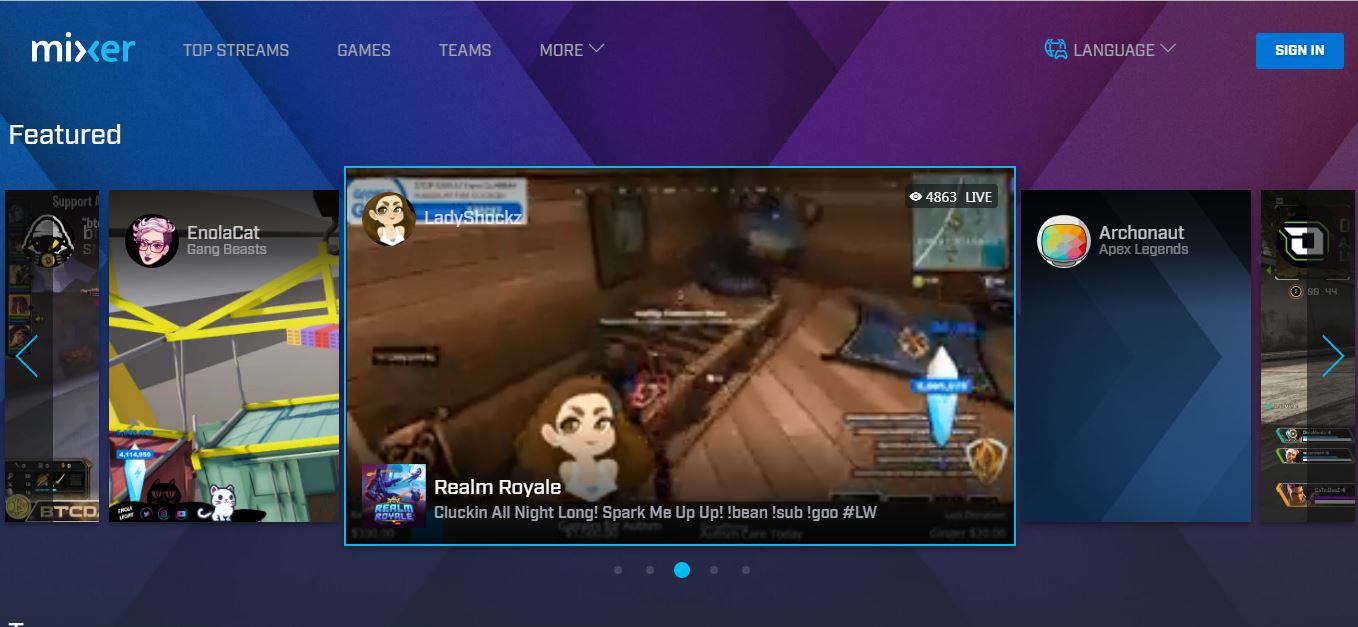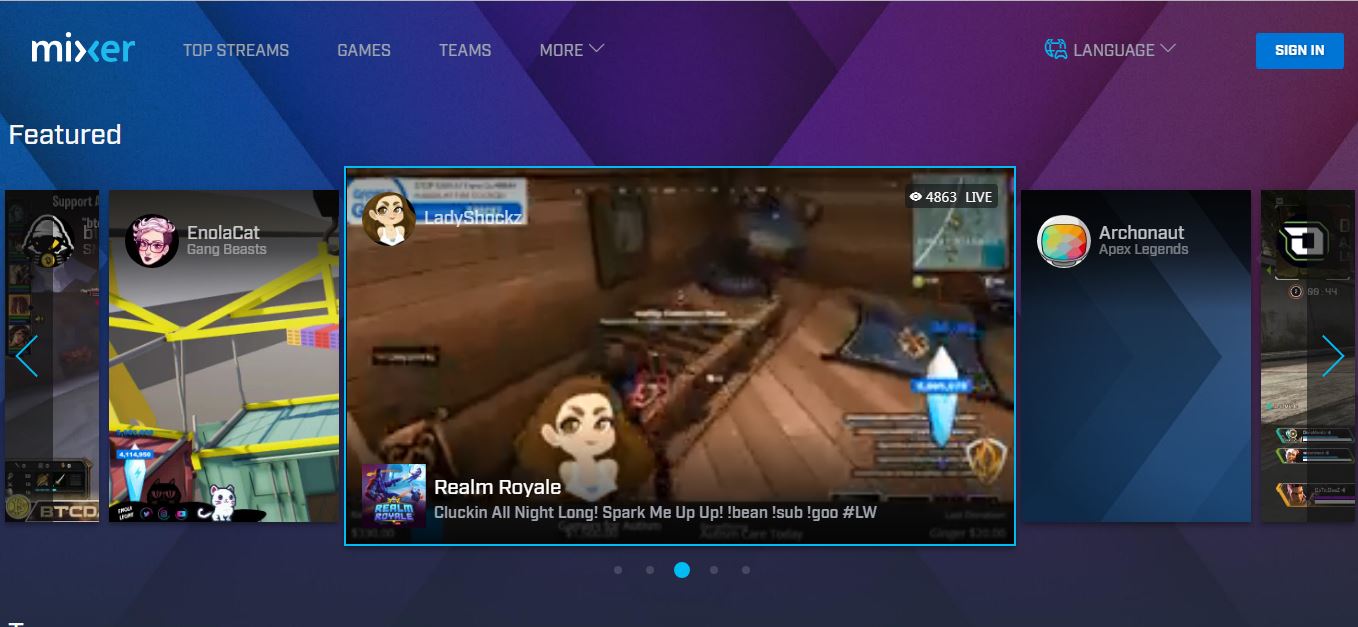 Launch your game first.
Use the Xbox app to enjoy streaming on mixer. You can simply have it on the Microsoft store.
Then click on the let's play button to login to your account.
You can also use the Game bar to broadcast to mixer.com on Windows 10 PC.
For opening Game Bar just note the short cute keys – Windows key + G.
To preview your Broadcast – click on the select broadcasting
Now how to customize the Mixer Overlay settings, as it allows the participants to change and update their stream before going live quickly.
Must Read- Play Steam Games Offline On PC | Buy Steam Games Without Credit Card
Have a look at how to change the overlay settings accordingly.
Just click on the drop-down arrow in the stream window section and then click
In the webcam section, click the dropdown arrow.
You can customize the webcams positions and also can edit your stream title.
Anything you want to change you can simply follow these simple steps. So don't worry, it's going to be very easy to perform Mixer Streaming; if you don't have the account, then create one. Just try it once and enjoy this unique and amazing experience as this platform fulfills your entertainment; as well as earning purpose if you gain experience and play well.
That is all for now; hope you enjoyed the tutorial.