Walmart Interested in Stakes of Flipkart
Following the rumours, Walmart may finalize the deal to acquire 51% Stakes in Flipkart as early as next week. Flipkart, an e-commerce company founded by fellow Amazon.in engineers is a great rival to global leaders of e-commerce in India whether it is Amazon or eBay. Earlier, Amazon also tried to make the purchase of Flipkart's stakes and failed to finalize the deal but now Flipkart investors are on board with Walmart purchase and if the deal goes through it will be the biggest in the Indian E-commerce history.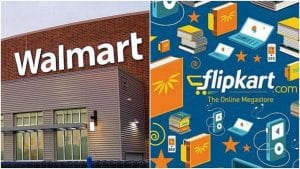 Reports indicated that most of the investors of Flipkart's will sell most of there stakes which may cost Walmart $20Bn. US hedge fund Tiger Global Management, South African tech investor Naspers and venture capital firm Accel will sell their all stakes taking a complete exit, while SoftBank Group Corp will sell its 20%-plus stakes. Earlier, reports stated that SoftBank refused the offer of Walmart of stakes valued at $12Bn, which was considerably low according to Japanese tech investor.
Flipkart founders are also likely to sell their stakes as part of the deal, both have nearly 5.4% stakes of the company. But, the main road blockage for Walmart is eBay, which also has nearly 5% stakes and in order to business with Flipkart Walmart have to work out with eBay, which had invested nearly $500Mn in the Indian e-commerce unicorn in October 2017 and handed over business to Flipkart and have right to take back control over eBay India operations.
Indian E-commerce Market is Rising Fast
Indian e-commerce is reported to grow over $200Bn in a decade which is attracting a lot of global investors. After recently loosing in China, Amazon have its complete focus on the Indian market, additionally, it has issued a statement to increase its focus on sales of groceries and fresh product in India. So a strong competition is coming ahead in India E-commerce market.
To know more news about Flipkart visit here.