Paytm to check the credibility of the loan seeker
Understanding the problems of duped banks, India's e-payment system giant Paytm is building a new mechanism to determine the "credibility score" of a person seeking the loan from a bank. Additionally, the mechanism will aid banks to determine whether it would be safe to grant a loan to an individual.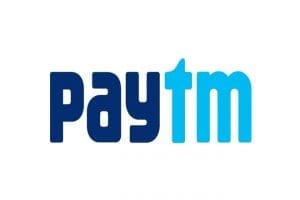 Paytm CEO Harinder Thakar stated that, "credibility of an individual can be ascertained from the nature of his digital transactions, which tell you a lot about his behavior and reliable system, which can predict with sufficient accuracy about the capacity and willingness of an individual to return loan, this would tremendously help the lender."
Takhar said "access to capital" is pivotal to growth. Further, underlined the need of capital for a small-level entrepreneur who aspires to grow his business but is unable to do so on account of non-release of loans by banks. The mechanism will be a boon for both customers and banks, Takhar indicated.
Paytm's Toronto office which has some 100 employees, is working on an algorithm to present a validated solution. Purchases through paytm are subject of analyses by 10 data-crunching experts. If any suspicious activity by the customer, the Canadian team will report to team back in India.
Additionally, Paytm is also eyeing to benefits from Canadian customers indulging in making digital payments. As per reports, nearly 30% of Canadian customers do not make digital payments. Paytm has a chance to jump into the Canadian market and capitalize the unreached customers to establish itself in Canada as well.
From reaching 300 Mn customers on Paytm to launching Paytm Payments Bank, the company is making waves in the digital payments industry, e-commerce, and even ticketing and lending may be the next project coming, therefore, the credit score will be a huge help for that.