Since YouTube Music has been launched, it has coexisted with Google Play Music, which was no more in development actively. You may have already known about it but Google has now announced that it will completely shutdown the Google Play Music by December this year.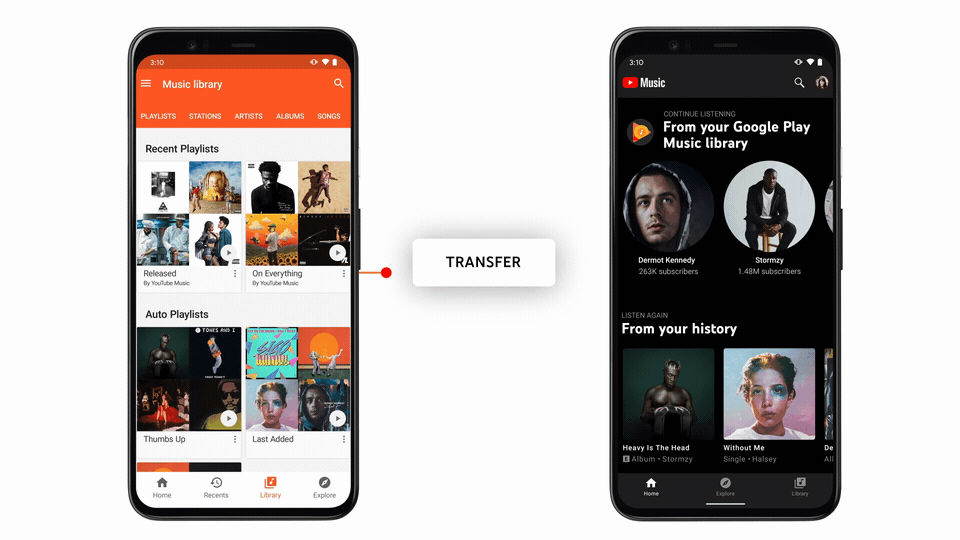 How to Switch if You Use Google Play Music
Google has tried to make the process easier by providing a migration tool if you want to make a switch. You can use this to transfer your albums, music, and playlists easily using it. Here is where you can find this tool. Another way is using Google Takeout that can export your downloaded music or other Google Account data. Once the Play Music Store becomes unavailable, users will still be able to upload their tracks purchased elsewhere to YouTube Music.
Google will take the right steps to inform users of these deadlines. It is still recommended to do it at the earliest as Google has pretty much made the process very simple. Moreover, it won't take you more than a few clicks to be done with it.
Read More: Google Pixel 4a Launched at $349, The Best Camera in a Smartphone
Timeline for Shutdown
The timeline for the gradual shutdown for Google Play Music starts from September in some regions. From then, users won't be able to stream music or use the Play Music App. Google will be still holding on to the data of users until December 2020. This includes – playlists, uploads, purchases, likes, etc. Users who wish to transfer their data to YouTube Music can do so till December, after which that data will no longer be available. Also, users won't be able to pre-order or purchase music starting in late August. They won't even be able to upload or download music using the Music Manager on Google Play Music.
So, if your primary go-to music service was Google Play Music, you would need to shift to YouTube Music, or something else. Alternatives like Spotify, Apple Music, and other regional ones like Gaana, Pandora, JioSaavn are great, but its really tough to migrate your library to them, all manually. Which music service are you going to use after the Google Play Music shutdown? Let us know down in the comments!