TikTok is facing revolt in many parts of the world, including India and even the United States now. This hasn't stopped TikTok from continuing to expand its reachability and is now targeting your smart TV or streaming device. TikTok has now launched its new app on Amazon Fire TV devices "More on TikTok".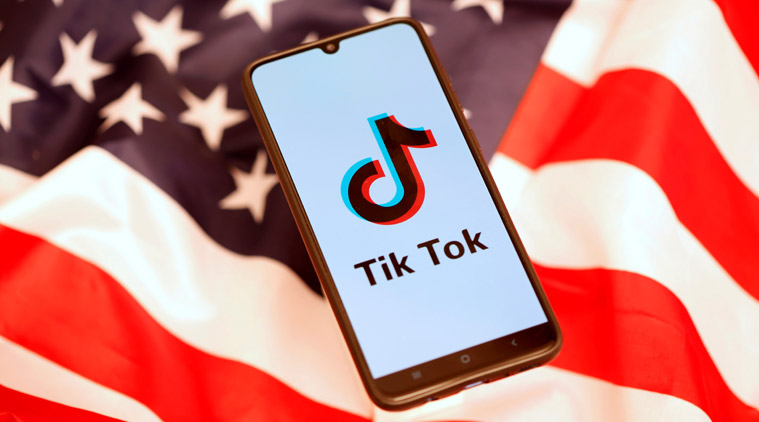 Business Insider was first to report the same, telling us how the TikTok Fire TV app will be only a view-only channel app. This gives you access to interviews, compilations, and spotlights of various creators of TikTok. These will also be able to run longer than the usual 60-minute limit of the platform. As for now, the app has only launched in the United States and it is limited to viewing only. You can not upload your own videos for sure, especially since it's a TV-based app, and supports only viewing specific content as mentioned.
Also Read: Google Play Music to Shutdown in October – Replaced by YouTube Music
More About the New More on TikTok App
The new More on TikTok App has a pretty Clean UI or User Interface, not requiring you to log in to use it. There are just two sections in the app, namely – In the Studio and This is TikTok. The former is based on interviews and the latter one for creator spotlights. This is what the App Description reads:
"More on TikTok" takes you beyond the "For You" feed. We're bringing the real, fun, and bold world of TikTok—the leading destination for short-form mobile video—directly to your living room. Dive into this collection of original videos that celebrate the creativity we see every day on TikTok, from compilations of the top trends to exclusive interviews with our beloved creators and artists.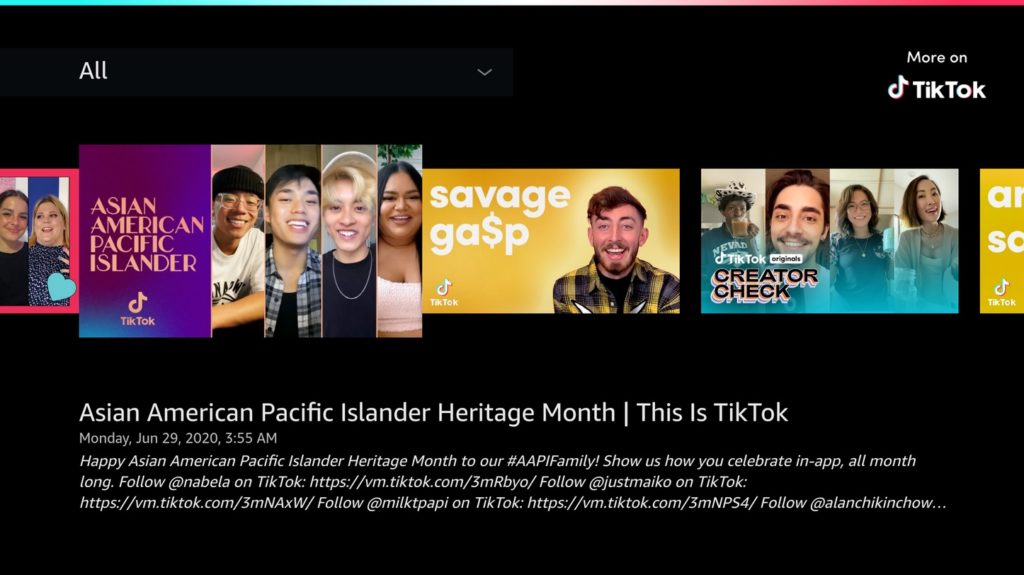 TikTok has not only launched this app as an experiment but for co-watching content during these times of a pandemic. TikTok says this co-viewing is not a great experience on mobile devices, which is why it developed the new app. Nick Tran, TikTok's head of global marketing, said: "We know that during this time a lot of families and people are engaging together, as a collective group, to watch anything entertainment."
So if you want to watch TikTok compilations and relevant content on a bigger screen, you can download this More on TikTok app from the link down below. You can also use the "Alexa, open More on TikTok" to open the app once you've installed it on your Fire TV device.
Download More on TikTok on Fire TV