Since its launch in 2004, Gmail has grown to become one of the most used email services ever. However, it has been years since we saw any kind of change in the Gmail design. It wouldn't be wrong to say that there weren't any major changes other than the priority inbox. The major change was in the year 2014 when Google rolled out the Inbox. But now, Google has set out to bring in significant changes in the web design of Gmail.
The News:
In the upcoming weeks, G Suite customers, as well as Gmail users, can expect to see changes. What are the changes you ask? Well, Google hasn't specified in detail as to what exactly the changes are. However, there is still some concrete evidence to the new design based on this email from Google (no, we didn't get this email).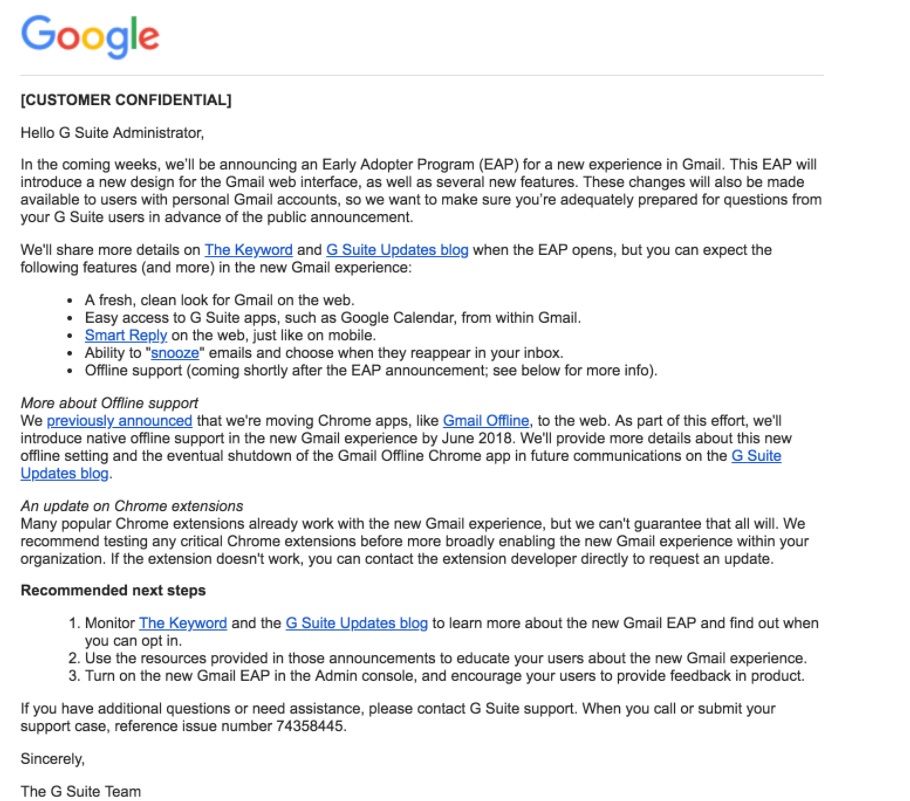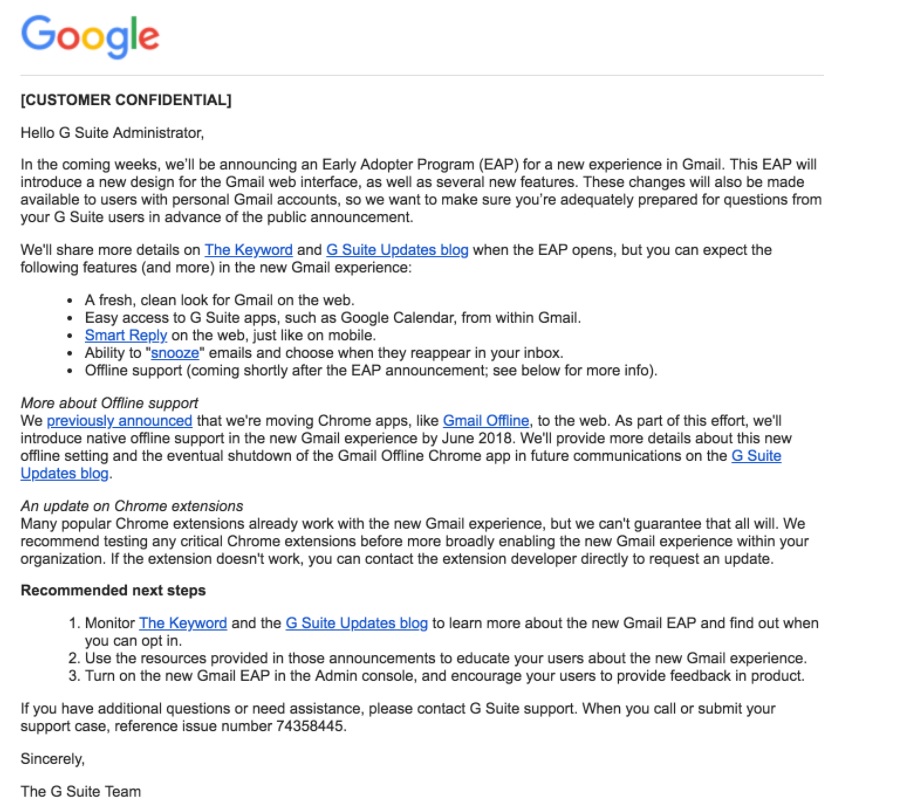 The email hints at a new look for the web interface of Gmail. Users also get the ability to access the calendar and other G Suite apps from within Gmail. Another interesting feature to note is the 'Snooze' feature for emails. This may essentially let you receive notification for a particular email at a later time and date.
The email also comes with further news from Google regarding shutting down of offline apps. They would be essentially moved onto the web with naive offline support. Google has also expressed that many extensions may not support the new Gmail design. However, that would only be the case for a short while. Developers would be on it the moment Google officially releases the changes to Gmail design. Anyone would be able to access the new Gmail interface. However, there is one caveat. In order to access the new Gmail, a user would have to opt for the Early Adopter Program or EAP.