Google To Set Up Wi-fi Spots In Andhra
Google India and Andhra Pradesh State FiberNet Limited (APSFL) have signed MoU to facilitate Andhra villages with Wi-Fi connectivity. The tech giant will install its technology at over 25000 spots in Andhra, including remote tribal villages to boost Digital India initiative. Additionally, Google has committed to finishing the project by the end of this year.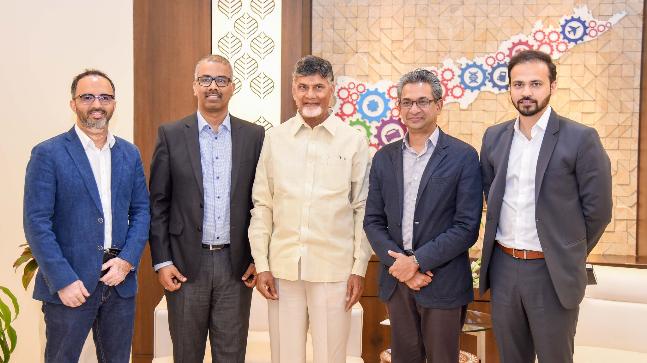 Andhra Pradesh Chief Minister N Chandrababu Naidu announced the partnership on Twitter. "APSFL along with Google India will facilitate wifi stations in Andhra Pradesh which will be set up in all the Gram Panchayats, with around 25000 hotspots coming up by December 2018", Naidu writes in his tweet.
Google Boosting Digital India
To boost Digital India initiative, Google had earlier collaborated with RailTel from India Railways in 2016 to install a public Wi-Fi network in 100 stations, achieved at the end of 2016. Additionally, Googe and Indian Railways are now working to expand this project to over 400 stations by the end of 2018. According to a report Andhra Pradesh, a state with 53 Mn people, had nearly 15 Mn high-speed Internet subscribers as of last December. Alphabet stated that the state wants to connect an additional 12 Mn households by 2019. This is also in line with Alphabet's strategy to get strong by providing increasing internet access in developing countries.
The Chief Minister Naidu shared his thought of making Andra Pradesh as the most competitive, business-friendly State in India. Additionally, in past four years, State has made remarkable progress despite challenges faced due to water dispute with neighbour state Tamil Nadu. Naidu further informed, Kia Motors is constructing a major car plant in Anantapur, investing $ 2 billion, and the first car will roll out by next March. It will transform the drought-prone Anantapur district.
With this agreement, Andhra government and Google both have committed to provide internet to bring the next set of Indian users online who it regards crucial in its strategy to further expand its business in the country.