Choose Your Spotify Alternative
Spotify is one of the most popular music streaming in the market but doesn't mean that you should choose which is the default. So here is the list of ten best Spotify Alternatives, but let me first point out some advantages and disadvantages of Spotify
Advantages of Spotify:
Free service for you to discover and enjoy music.
Available on computers, smartphones, tablets, TVs, PlayStations, etc.
Let you manage the music collection.
Check out your friend's music preferences and so on.
Disadvantages of Spotify:
Doesn't allow you to enjoy your music offline.
No option for you to download or purchase songs you've listened on Spotify.
Geographically restricted, Spotify is not available in some countries.
Also Read: How to Install Geo Restricted Apps on Android Device
If you are looking for a Spotify Alternatives due to above-specified disadvantages or any other reason, check out this list
1. Deezer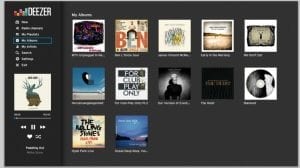 First on the list is Deezer, a free music streaming service and have borrowed lot from Spotify, but turn out to do something better than its rivals. Currently, the company is operating out of France and Paris, is popular in Europe having nearly 15 million active users. Deezer has a library of 43 million songs and the fun part is that you can listen to all of them without paying a single penny. The main attraction of Deezer is the inclusion of apps, which allow you to follow the lyrics to songs, among other things. It also has a great set of recommendations based on your musical tastes.
Sadly, Deezer is not available in every country. So far Deezer has supported in 100 countries additionally, Deezer does not have a radio feature as in Spotify.
2. Saavn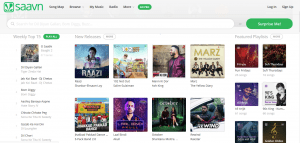 India's one of the most favourite music streaming service with over 36 million track in 15 languages. Since it was founded in 2007, Saavn is acquiring 22 million unique monthly active users. It has a large collection of both Indian and Western music and also has on-demand streaming on its free tier. Additionally, it gives you lyrics of songs and makes your music experience more understandable. Sadly, if you want to listen to HD audio without advertisement interruptions and the ability to download songs for offline listening, you can opt to the pro plan for US$ 3.99/month. But still, you can listen to various radios and most loved tracks.
3. Google Play Music

Google is everywhere, Google Play Music is a music streaming service that lets you stream music online or offline. The streaming quality of Google Play Music is impressive and playing high quality 320 kbps songs gives no disappointment. The standard model of the service gives you the freedom to store over 20000 songs offline, but after that, it works same as Spotify, as you have to pay a monthly fee for storing plus listening to unlimited music, create your own radio stations and get personalized recommendations.
The sound quality is top notch, so we have no complaints there either. Recommended if you're a fan of Google products, and you want your personal library and streaming music together in one place.
3. Jamendo

Jamendo is a music website and an open community of independent artists and music lovers. Service was originally introduced as a service for releasing music under the Creative Commons licenses. As of October 2015, Jamendo no longer advertises its music as creative commons but rather "free streaming / free download" for personal use. Service allows free access to streaming and downloading of more than half a million songs from the Jamendo catalogue, one of the world's biggest platforms for independent musicians wishing to share their art the easiest way possible.
4. Last.fm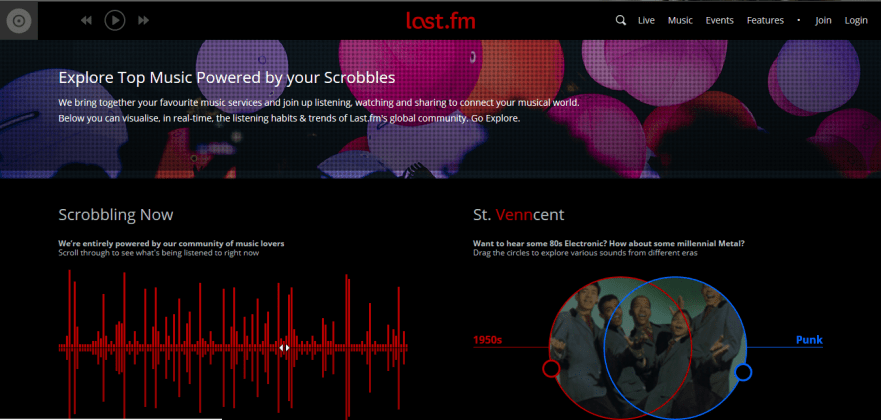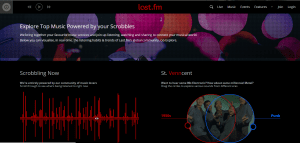 Developed by Last.fm Ltd back in 2002 have an Alexa rank of 1,386. Is a free app for android best known for streaming music, listening to music & listening to podcasts, old school & different genres. Service has over 30 million active users who can create their own library of music they like and share with other users.
5. Grooveshark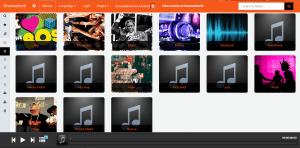 Grooveshark was a web-based music streaming service owned and operated by Escape Media Group in the United States. Users can upload digital audio files, which could then be streamed and organized in playlists. Grooveshark is looking to take the crown of the established apps in the market. Grooveshark's major selling point is its simple, clean interface and the easy navigation that makes it a breeze to get where you want in the app and back again. The big icons make it a lot more attractive and intuitive than Spotify.
6.

Amazon Music Unlimited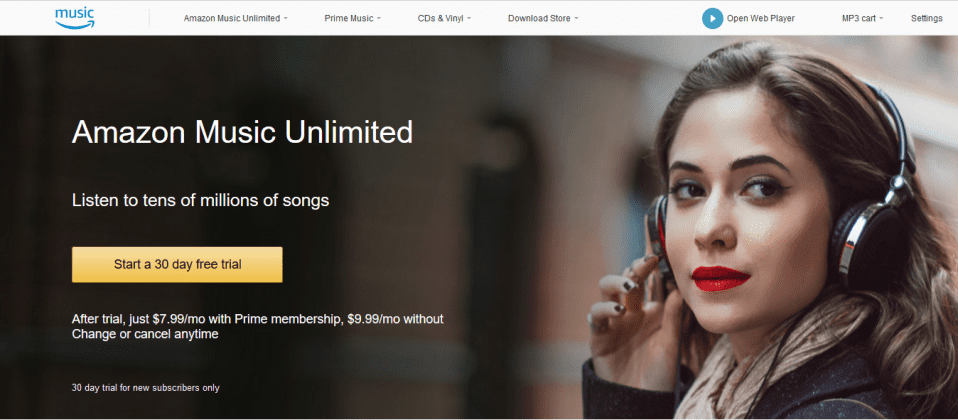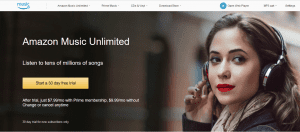 Not to be confused with Amazon's Prime music, Amazon Music is new in the market launched to challenge established players like Spotify, iTunes and Google Play Music. This service lets you listen to your favourite songs on-demand, Additionally, if you have an Amazon Music Unlimited subscription, you'll have over 25 million songs to choose from and if you are a prime subscriber than you will have to pay $8 for its access and if not you have to pay $10, but initially you can try free this for 30-day and see if the service is worth money or not. Amazon Music Unlimited is available on iOS, Android, Mac, PC, Fire OS and the web.
7. Microsoft Groove Music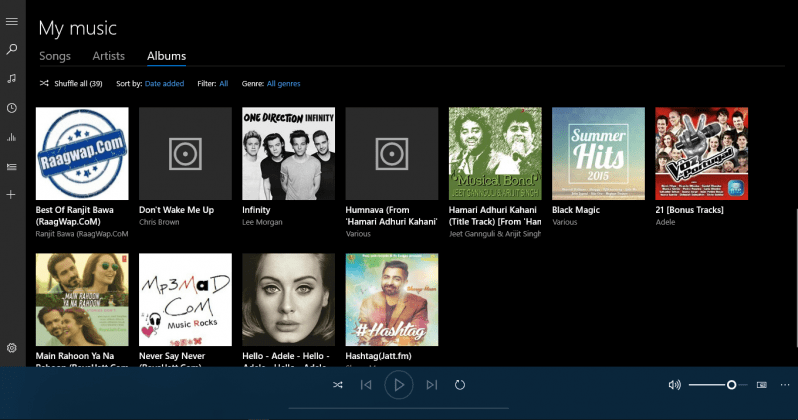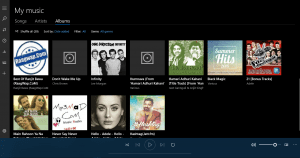 Started as Xbox music then rebranded as Zune music, actually Groove music is a natural effect which is caused by Microsoft considering streaming services launched by Google and Apple. To be fair, Groove has an amazing library consisting of more than 40M different tracks. The service can be accessed on Android, iOS, Xbox One. The interface of the service is very intuitive and simplify the creation of one's own playlist.
Perhaps the biggest negative of this service is that most you can listen to a 30-second snipped before being prompted to buy a $9.99 subscription.
8. Apple Music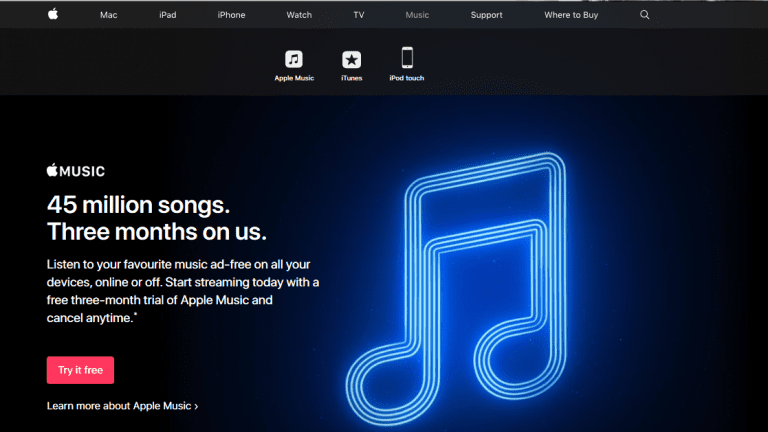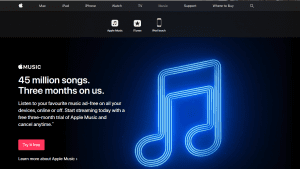 Pre-installed application on all iOS devices. Unlike Google Play, Apple Music does offer some totally free service, though it comes with significant limitations like you can listen to the radio stations or any music you have previously purchased, but can't access directly access music for streaming.
The Premium version costs $9.99 for single use and $14.99 for the family plan, has a colossal catalogue of music, as well as the ability to synchronize your own library. But the big strength of Apple Music is its recommendations, and the ability to access content exclusive to Apple.
9. SoundCloud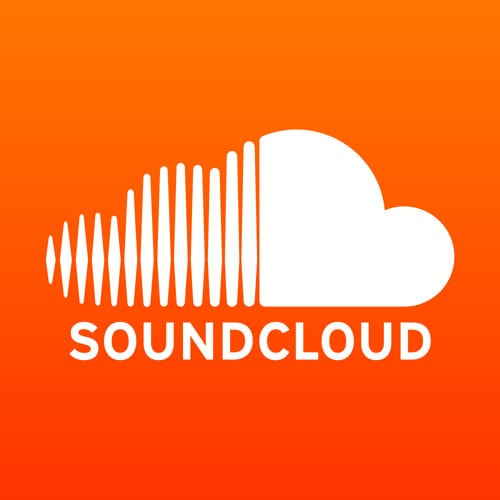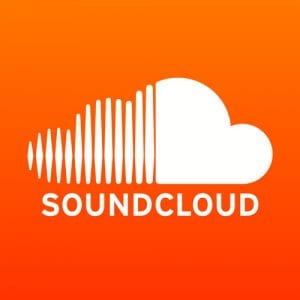 SoundCloud is totally free and more focused on promoting non-mainstream artists. It's perfect for discovering upcoming talent, plus new songs and genres before your friends. SoundCloud has more than 175 million users per month and includes a ton of content that can only be found there, unlike the comparatively mainstream Spotify or Apple Music libraries. Many artists have gained popularity thanks to the platform, which functions as a social network in all its glory. Sadly, there's no offline service, so always ensure wi-fi or cellular connection when listening on SoundCloud for a smooth experience.
10. Gaana.com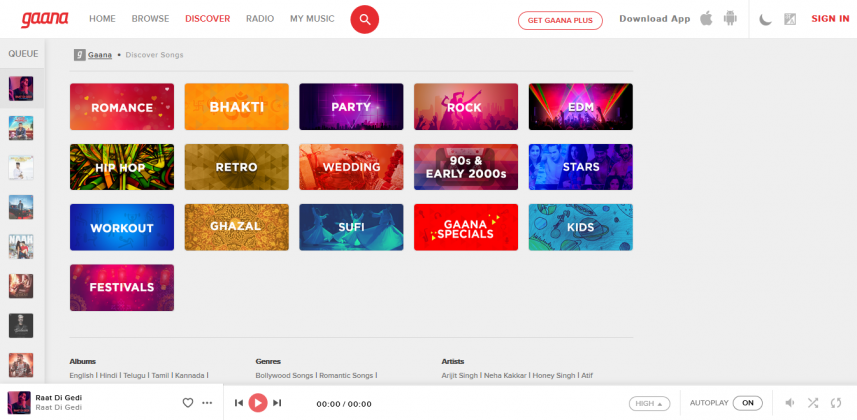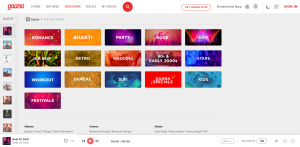 Is a commercial music streaming service launched in 2010 by Times Internet providing both Indian and International musical content? Gaana.com feature music in over 21 languages and a library of over 25 million songs. Music streaming app, recently announced that it has crossed 50 million monthly active users to become the first music streaming app to achieve this milestone. Gaana.com allows users to make their playlists public so that they can be seen by other users. But, continuous advertisements make music experience annoying, to eliminate these and upgrade to Gaana plus for high-quality music you have to pay $9.99/monthly.
Gaana.com has a range of industry-first features like Gaana Original, a platform for independent music, it also has an automatic music recommendation engine and seamless playability even at 2G data speed.
In this article, I have listed the ten most popular music streaming apps and you can find a lot of offline music apps but which of these is your favourite one is the job which needs to be done. So try these music services and apps to find the one which connects with you.