Google has finally confirmed that a web client for Android messages is coming soon. XDA Developers have earlier reported in an APK teardown that Google was working on a web client for the SMS app. It was discovered that the feature would support all desktop browsers and can be paired with a mobile device via QR code. Last week it was confirmed that the feature would launch soon as the paring code seemed to be complete.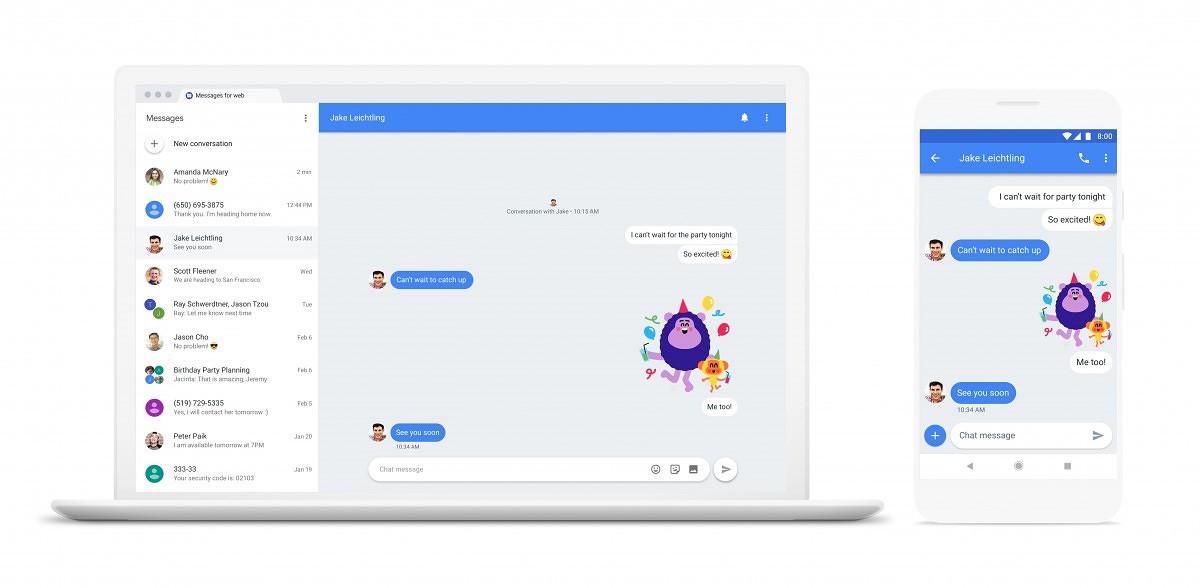 The new web client will sport Google's own material design with bits similar to the new upcoming Gmail design. The interface is much like the Android message app. This maintains a consistency for users while switching from mobile to web. The web client can be used in a similar way as mobile. It supports everything from chats to emoji. Though calls cannot be initiated through the web client as of now. All your messages will be available and synced to the web client as long as it's paired with your mobile device.
The silicon valley giant is expectedly looking to launch the feature across all devices. When the feature goes live, here is a screenshot it might look like. Users will be having a "Messages for web" option in the menu. On tapping the option it will take you to the page instructing to scan QR code on messages.android.com. Once you scan the code the web client will pair with your device. After the setup, you can start browsing your messages on the web.
Currently, as the feature isn't live, the domain isn't accessible. But considering the new feature announcement, it might not take Google long to roll it out. Google's new feature will help users to easily access their messages even when they are not on mobile. The feature will moreover help Android messages compete with iMessage. This can be Google's last chance to revive Android messages.