Summer is the best time to enjoy pool parties and beach picnics. And the best way to enjoy it is with your friends and family. However, there is one ingredient which absolutely needs to be there for the maximum fun. And that is music. However, your average smartphone and speakers cannot handle splashes of water. This is bound to ruin all the fun. Unless you went ahead and browsed through those numerous waterproof Bluetooth speakers in the market and bought yourself one after much confusion. However, if you haven't already done so, we have compiled a list of such waterproof Bluetooth speakers for all price ranges.
Waterproof Ratings for electronic devices
In order to better understand the technology you are using, it is necessary to understand the different waterproofing ratings used in devices. The IP in the IPXX rating stands for Ingress Protection. The first digit of the IPXX stands for the level of protection against harmful solids and the second digit stands for the level of protection against liquids. So, an IP rating of IP67 would mean a level 6 dust protection and a level 7 water protection. 6 is the highest rating to dust protection and means that the device is essentially dust-tight. 7 on a water protection scale amounts to protected against temporary submersion. If you want more detailed information on all the levels available, you can go to the following link and read more.
Waterproof Bluetooth Speakers
The following is the list of waterproof Bluetooth speakers currently available in the market.
Waterproof Bluetooth Speakers below $50
1. Anker SoundCore 2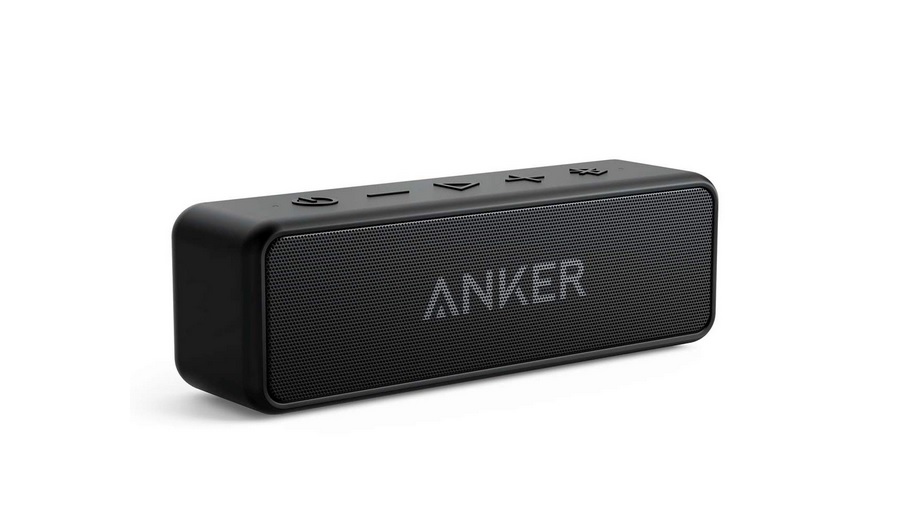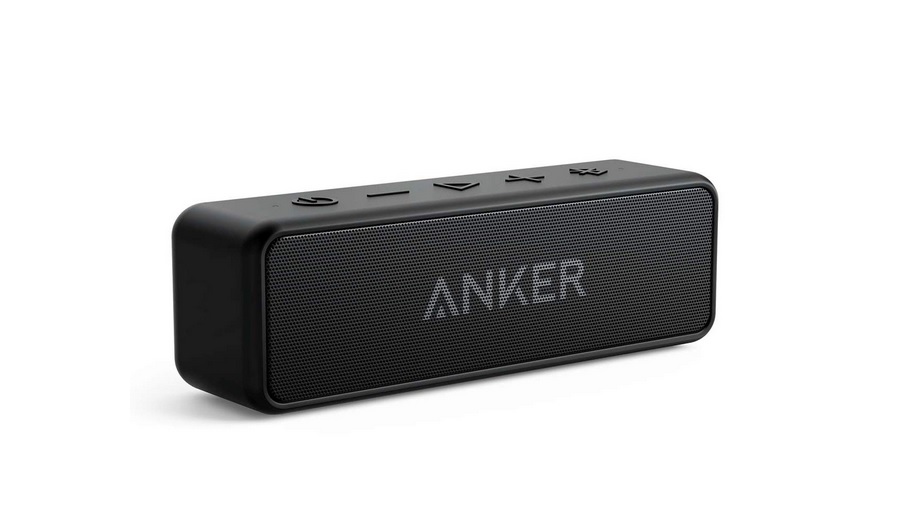 The Anker SoundCore 2 is a really great speaker in the sub $50 price range. It has got an IPX7 rating which guarantees problem-free usage even under temporary submersion. Not only that, but it has a rated play time of 24 hours. We bet your pool party won't be able to outstand this beasts battery life. Available in funky colors such as red and blue along with the usual black. However, you would have to shell out a bit extra for these color options. The black one is cheaper though and comes to $39.99 on Amazon.
Buy on Amazon
2. JBL Go 2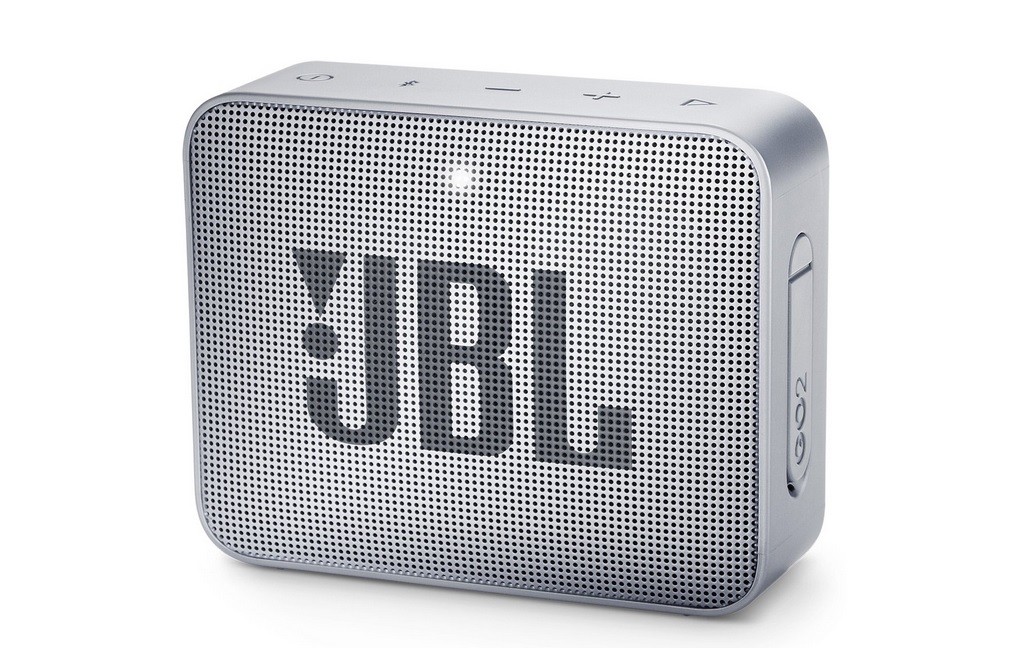 This cute little speaker from JBL is nothing to scoff at. With the same IPX7 rating as the previous speaker, this device boasts of extreme portability. Although, this comes at the cost of battery life. With 5 hours of battery life, you would not get as much as the SoundCore 2 but enough to get you through a medium sized party for a few hours without a hitch. At $39.95, this is definitely a speaker to look out for if you prefer portability over battery life.
Buy on Amazon
3. Tribit XSound Go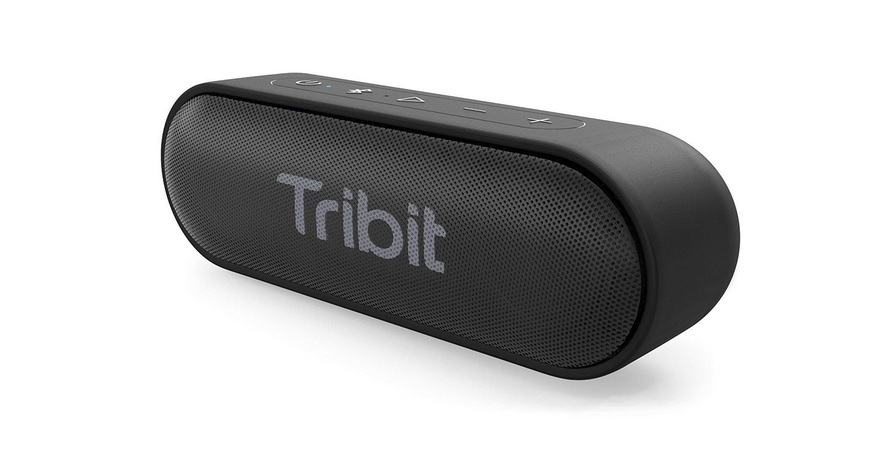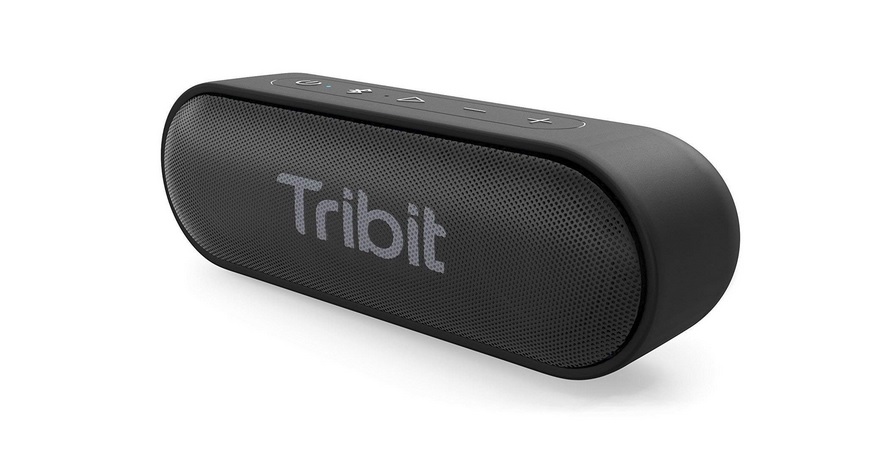 This speaker is good enough to give the SoundCore 2 a run for its money. With the same IPX7 rating and 24 hours rated battery life, this speaker packs some serious punch. It also has enhanced bass for all you bass-heads out there. At $32.99, this deal is a real steal for the summer. However, as always, you lose a bit of portability for all these features. You also get a blue color for an extra $4.
Buy on Amazon
4. JBL Clip 3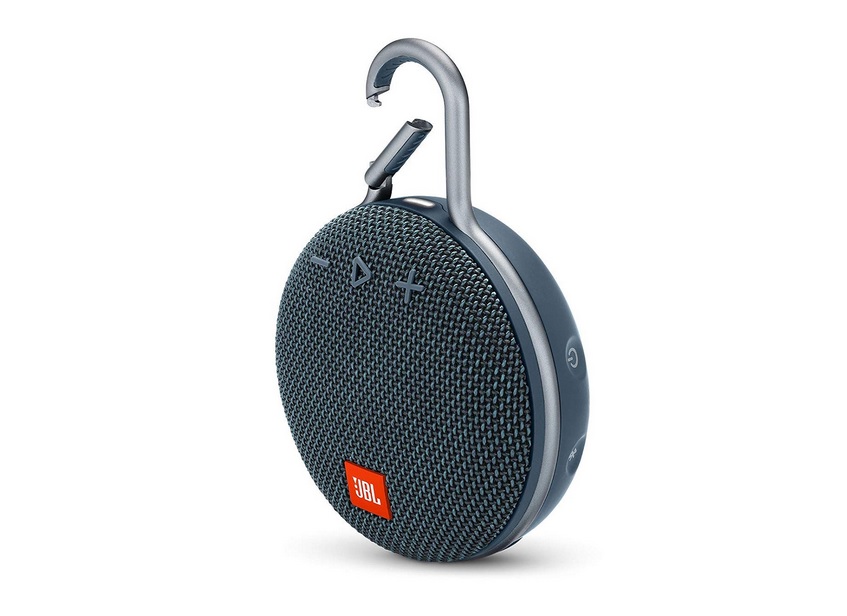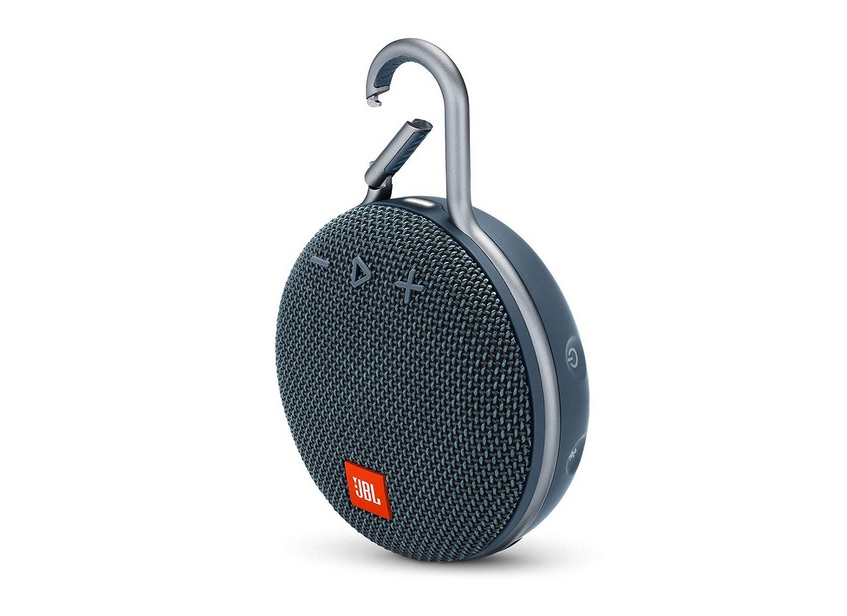 This is by far the most portable speaker on our sub $50 list. It also comes with a 1000mAh lithium-ion battery which gives about 10 hours of play time. It also has a rugged carabiner to let you hang the speaker from a convenient point. This speaker can handle some pretty rough use thanks to its rugged build and an IPX7 rating. You can find it on Amazon with a deal of $49.79.
Buy on Amazon
Waterproof Bluetooth Speakers from $50 to $100
1. JBL Flip 4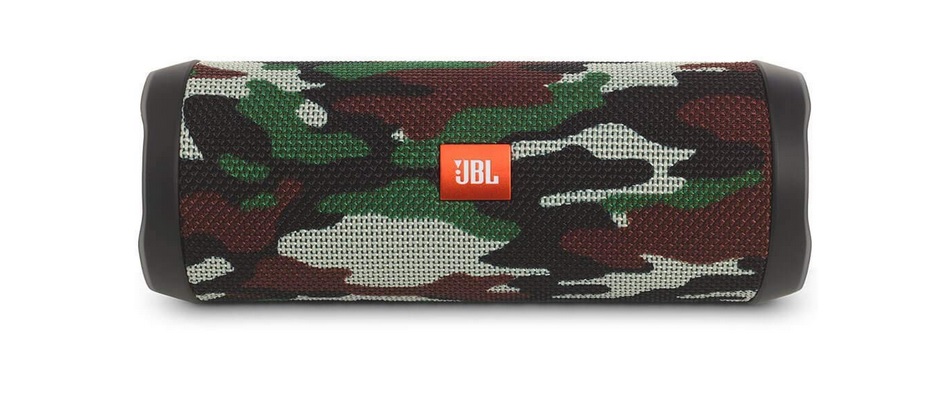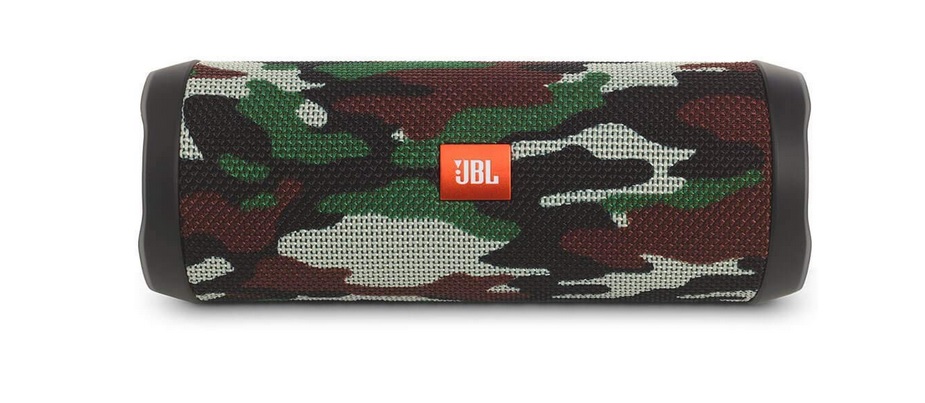 You might be a bit surprised to see a lot of JBL speakers on our list. But, that is how good it is as a company in terms of portable speakers. The Flip 4 is a surround sound speaker with 3000mAh battery which delivers up to 12 hours of playback time. Of course, it comes with an IPX7 rating. But, the main area where it shines is connectivity. One can connect 2 smartphones simultaneously to this speaker. Several of these speakers can also be synced together for massive amplification of sound. You definitely won't miss the fun with this. It has also got a camouflage skinned variant which you can pick up at Amazon for $79.00.
Buy on Amazon
2. Ultimate Ears Boom 2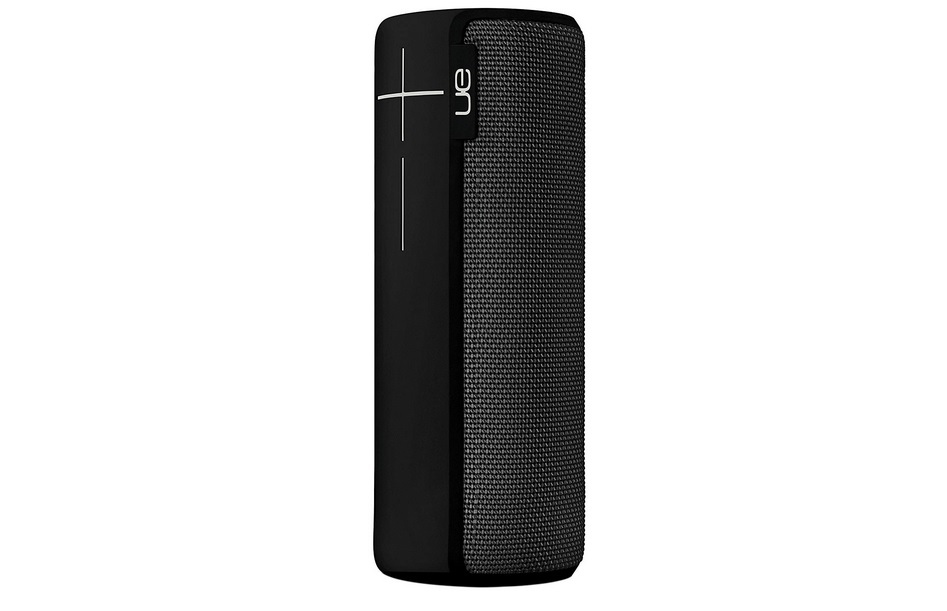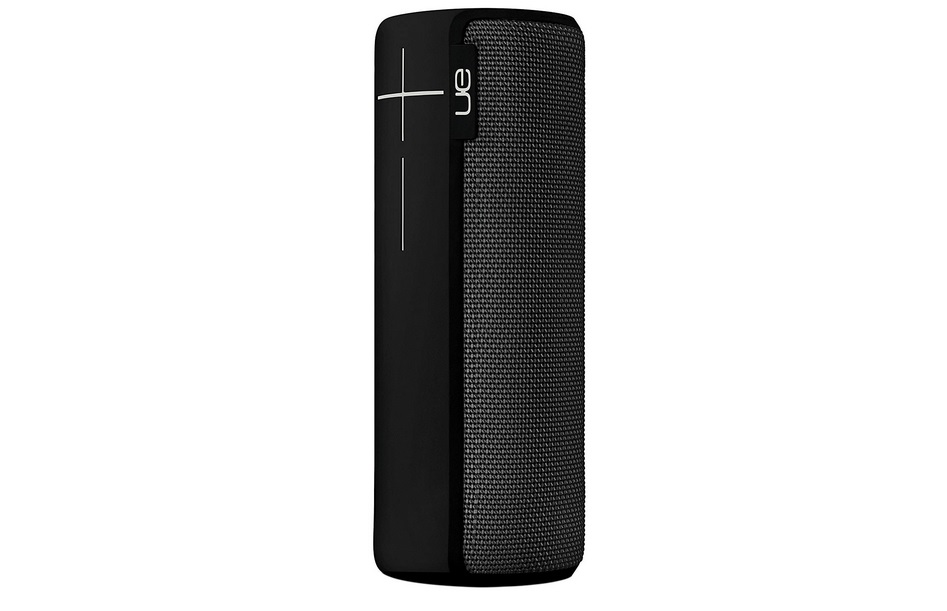 If you think that 12 hours of battery life was good for a feature-rich speaker, then what about 15? The Boom 2 from Ultimate Ears is your perfect pool companion with 360 degrees sound. It has also got deep bass and features tap control. No more fidgeting around with your wet fingers. Boom 2 also supports simultaneous synced playback with up to 150 speakers. Talk about a huge party. And it is also IPX7 rated. Grab it for $99.00 on Amazon.
Buy on Amazon
3. Anker SoundCore Flare+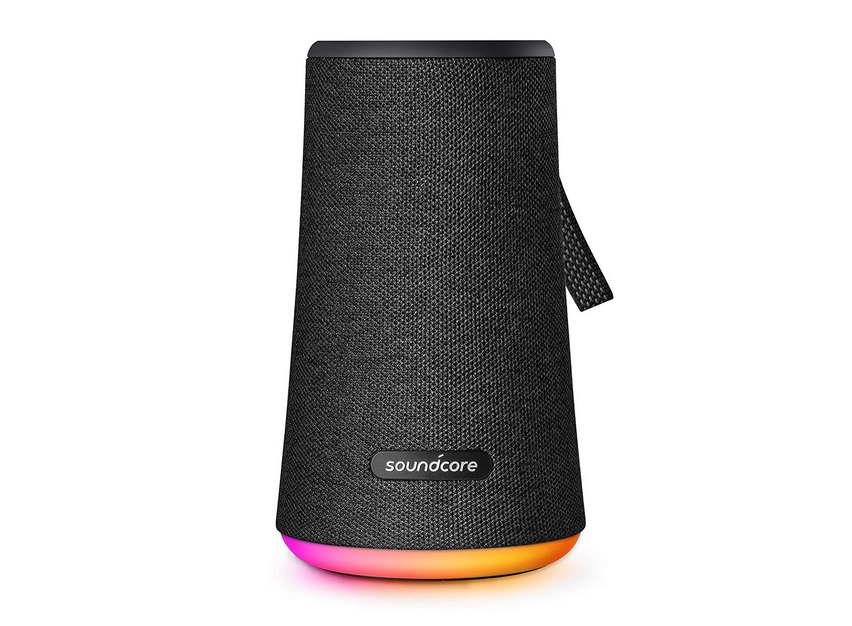 The SoundCore Flare+ is the first LED light featuring Bluetooth speaker on our list. And 2019 is all about RGB. So, why not in your speakers too? With 360 degrees sound and deep bass, the Flare+ doesn't fall short in any way compared to our other entries in this section. It also boasts of a massive 20 hour playback time. The 4 drivers and 2 passive radiators deliver an almost unmatched experience in terms of sound quality. The only drawback would be simultaneous connections which offer only up to 2 simultaneously synced devices. Grab it on Amazon for $99.99.
Buy on Amazon
4. Bose SoundLink Micro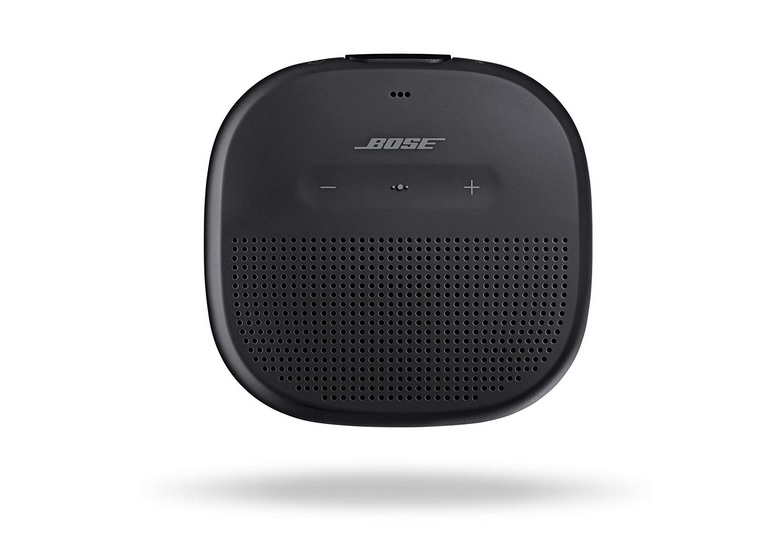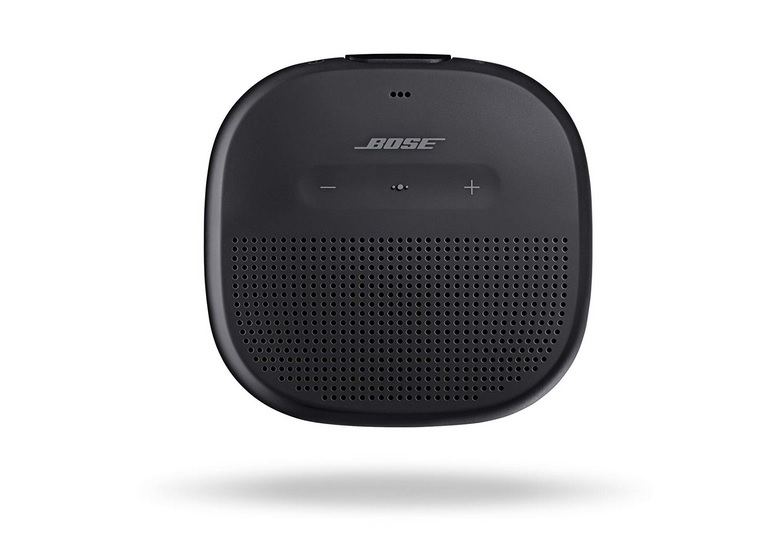 It would be hard to find someone who doesn't recognize Bose as a quality company in the audio market. And the SoundLink Micro lives up to that name. It is an amazingly portable speaker which boasts of crisp sound and unmatched bass for its size. It is a great addition for your next outdoor trip with the advertised tear-resistant strap and IPX7 rating. The playback time on this tiny device is 6 hours. It also comes with Google Now and Siri integration. This allows you to use these assistants without reaching for your smartphone. Actually quite smart if you ask us. Steal the deal for $99.00 on Amazon.
Buy on Amazon
Waterproof Bluetooth Speakers above $100
1. Ultimate Ears Megaboom 3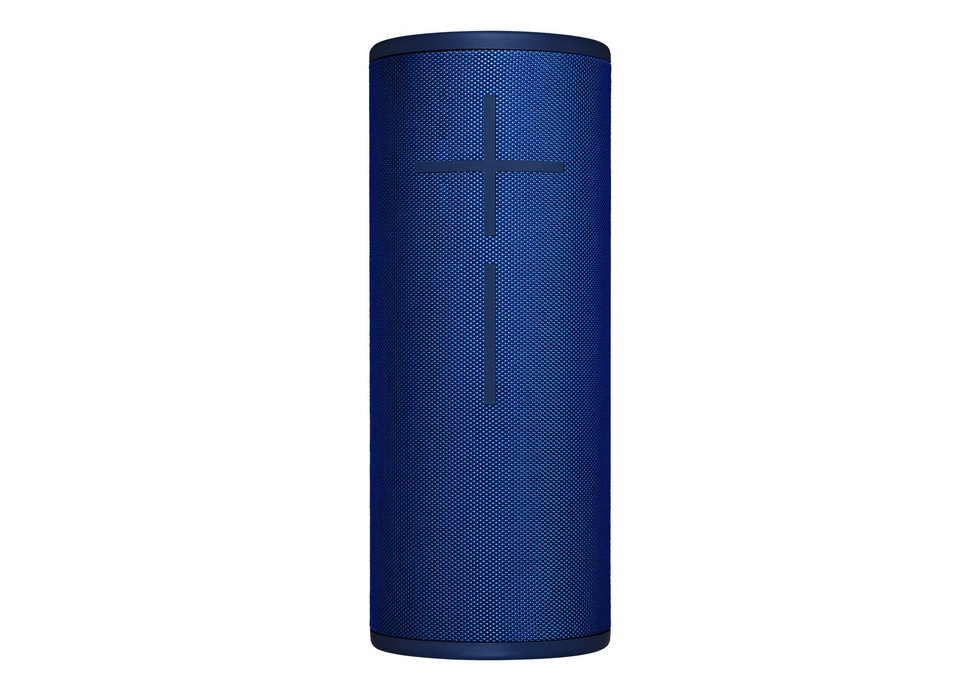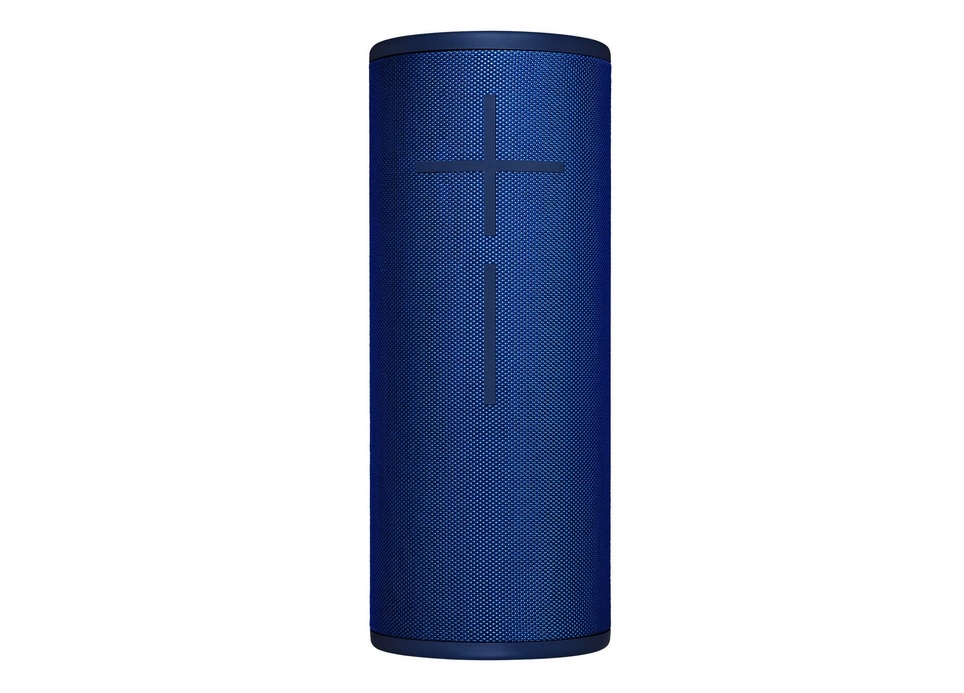 There are literally more than a dozen waterproof Bluetooth speakers in this segment. However, Megaboom 3 from Ultimate Ears offers incredible value for money. With an extremely rugged construction boasting of damage resistance from drops of up to 3 feet, this is your ultimate travel partner. It also packs an impressive 20 hours rated battery and comes with an IP67 rating ensuring dust and water protection. It is also impressive on the connectivity side, allowing pairing of up to 8 Bluetooth devices simultaneously. You also have the ability to charge it via a docking station. You can get the speaker for $169.99 from Amazon. The docking station would cost you an additional $39.99.
Buy on Amazon
2. JBL Charge 4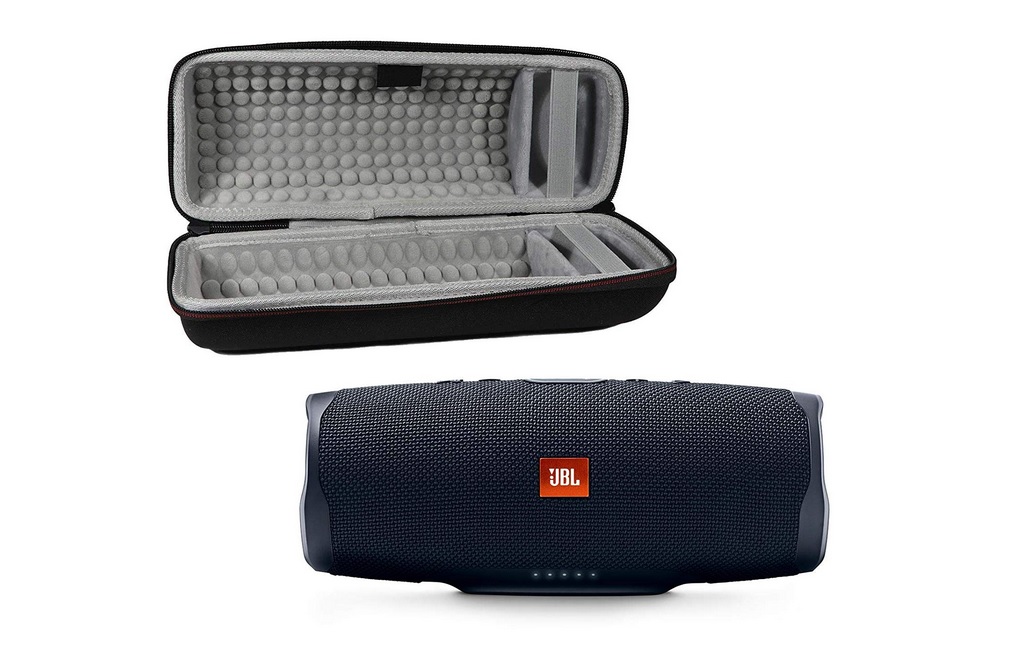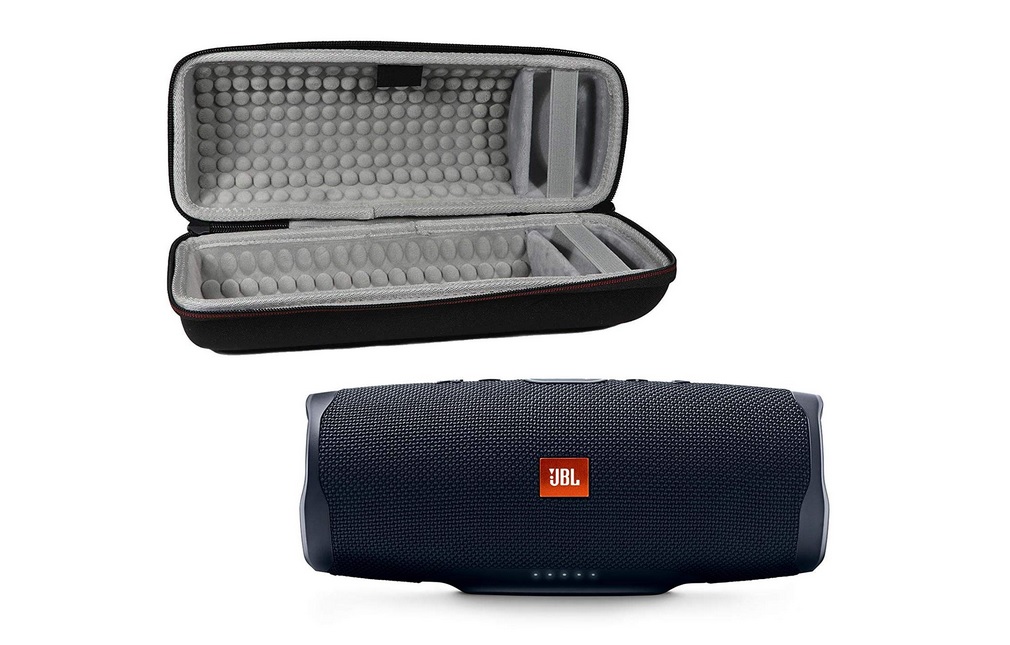 The Charge 4 from JBL is another value offering in this price category with some awesome features. It comes packed with a 7800mAh battery offering up to 20 hours playback time. The IPX7 rating means you could use it near a pool or beach without worrying. It allows connecting 2 smartphones simultaneously via Bluetooth. The JBL Connect+ feature allows you amplify your playback with more than 100 speakers. It also features dual passive radiators for an impressive bass experience. You also get a hard case to carry your speaker around. Truly an impressive piece of hardware. Get it for $149.95 on Amazon.
Buy on Amazon
3. Denon DSB-250BT Envaya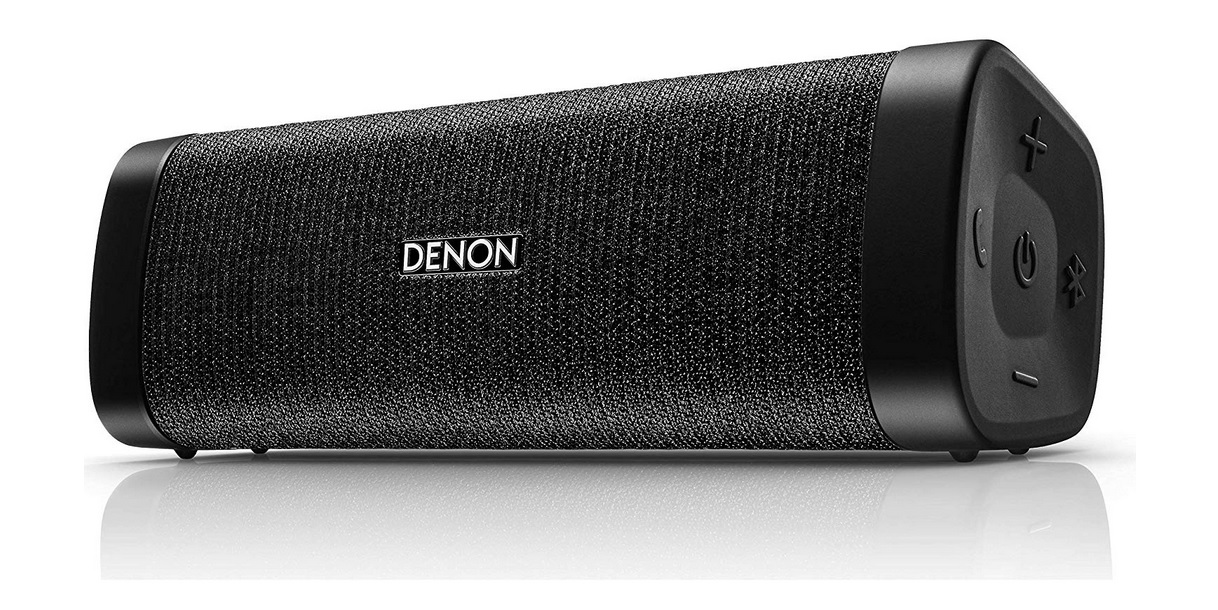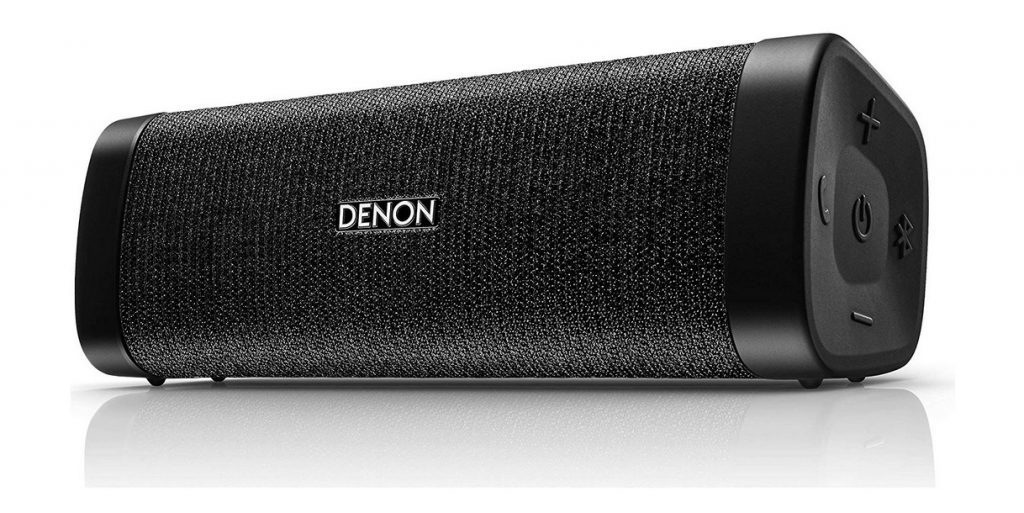 This is more of a professional looking device in our listing. If you want a speaker that not only stands out at a pool party but also blends right in within a living room, look no further. With an impressive 13 hours playback over a Bluetooth connection, the Denon DSB-250BT Envaya delivers some serious performance. It has 2 active drivers and 1 passive radiator for that crisp listening experience at all bass levels. There are individual minimalist touch sensitive buttons on the side for controls such as pause and play. You can also get a proper stereo effect by pairing two of these speakers via Envaya link and setting up left-right channels. Grab the deal at Amazon for $199.00.
Buy on Amazon
Conclusion
The market of Bluetooth speakers has seen steady growth over the years with some impressive tech now available for decent prices. It is not just a dream anymore for people to own enthusiast grade hardware. And our list above is a representation of that reality. The devices on our list deliver some serious value for money. We have tailored the list in a way which allows everyone to go for a pick they would like no matter the budget constraint. We hope this would be helpful for our readers. Let us know what you think about our list and if there are other worthy additions. We would love to consider your opinions and update the list.
Also read: Best Karaoke Machine | Party Essentials For the Music Lovers