A constant topic of ongoing debate in the tech world and among tech enthusiasts is "Which is better: Android OS or iOS?" And this is not without reason. Both of these mobile operating systems offer something which the other can't. For those who are unaware, iOS is an exclusive mobile operating system for Apple iPhones and tablets. Whereas, Android is an open source mobile operating system from Google. iOS is loved for its simplicity and productivity whereas the selling point of Android OS is its customizability. And since it is customisable, we will look how we can make an Android smartphone interface look exactly like an iphone using iphone launchers for Android.
What are launchers?
Launchers are what make an Android phone's interface look like what it is. They affect how your icons show, how much spacing is in between them, how your menu comes up, and whole bunch of other things. Thus, if one wants to change the interface of their Android smartphone, they need to play around with the settings of the launcher. But, most default launchers that come pre-installed on the Android smartphones don't offer drastic customization options. In such a case, we need to use third party launchers. There are exceptions to this though. Some manufacturers enable several customization options by default.
There are certain launchers which are preskinned to look like an iOS launcher. Below is a list of such launchers that allow you to customize your Android interface to look just like an iPhone's.
5 iPhone like launchers for Android
It is not hard to find iphone launchers for Android smartphones. However, it is difficult to decide upon from all the options out there. We present you a list of some high rated ones from the Play Store so that you can install them with the click of a button and just sit back and enjoy.
1. X Launcher New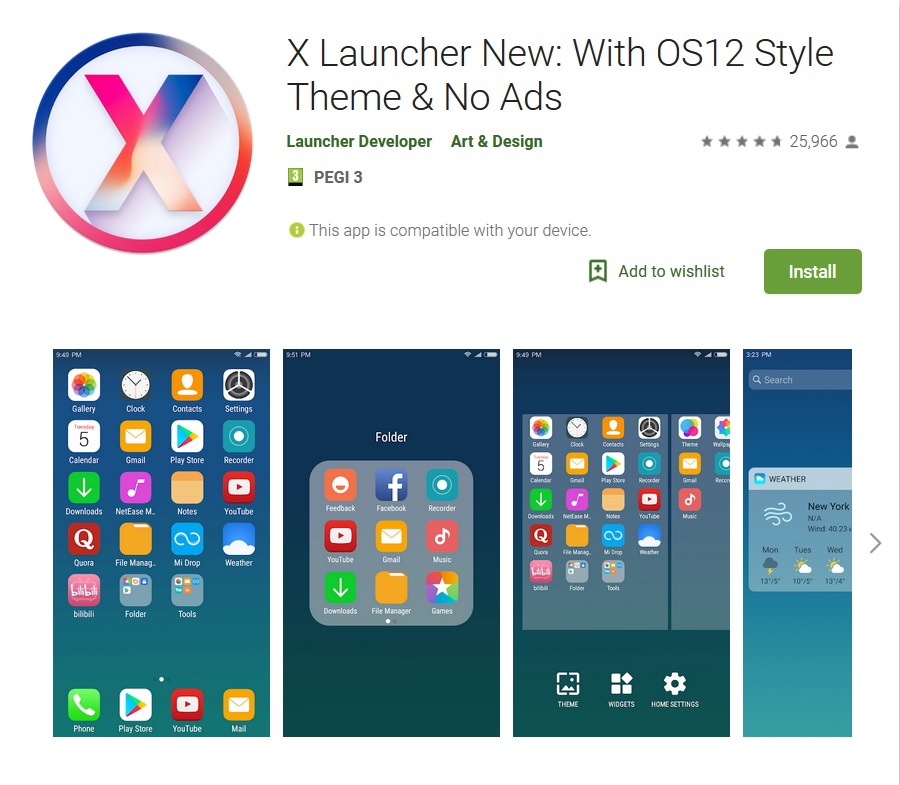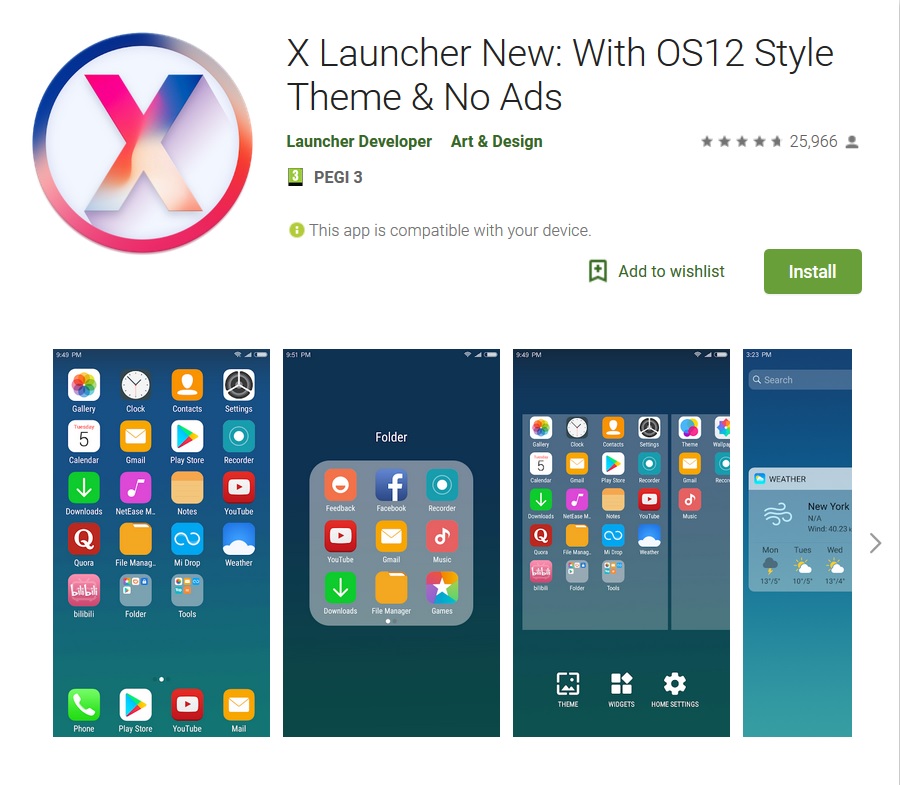 A seemingly simple launcher that promises to change the look of your Android smartphone to that of an iOS 12 device. The best thing about this launcher is that it is free – both in terms of price and ads as well. The app is relatively lightweight at 3.5 MB and is well suited for phones with not-so-flagship like hardware.
Download Here
2. Phone X Launcher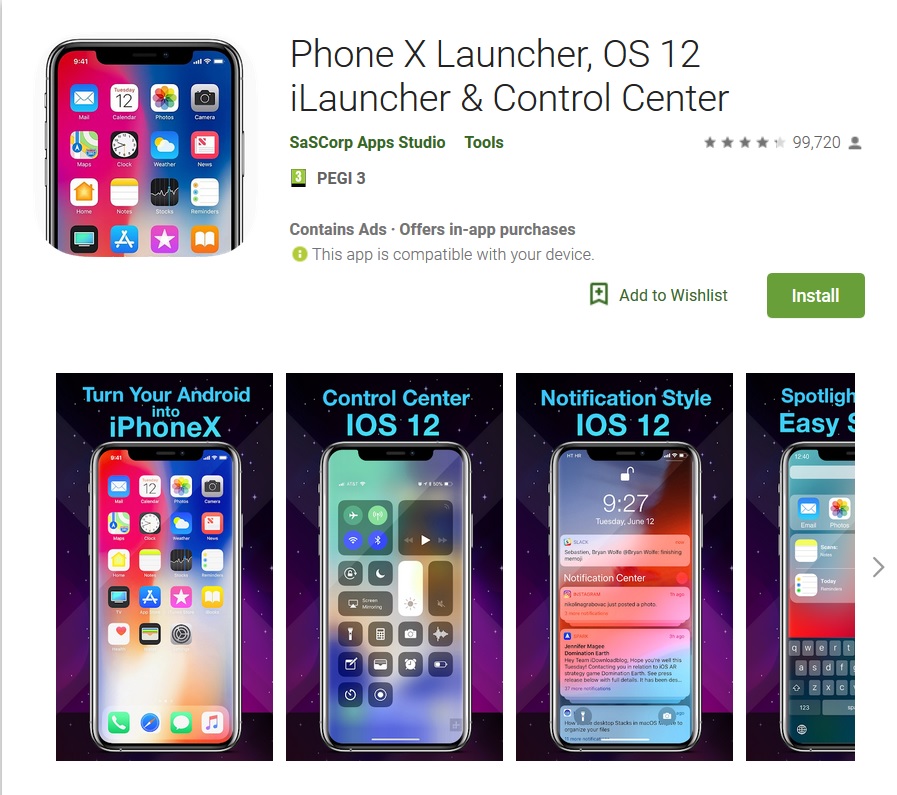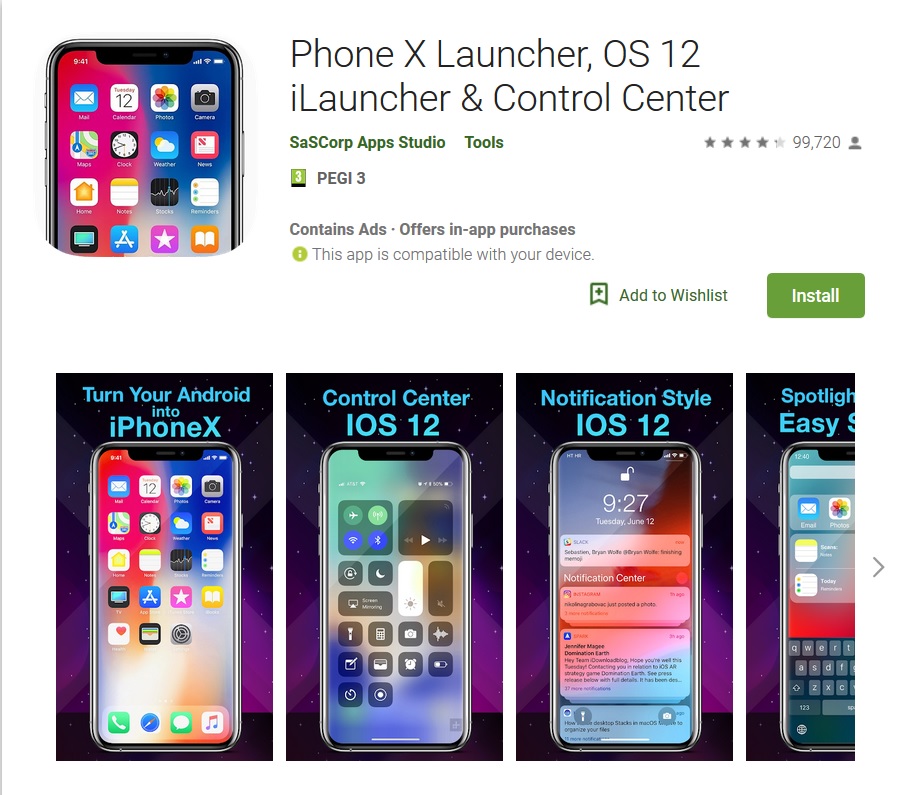 The launcher that lets you skin your Android smartphone with UI of iOS 12, Phone X Launcher has some pretty good ratings on Google Play store. Developed by SaSCorp Apps Studios, this launcher is one of the free ones on the store that let you change your skin in its entirety to that of an iOS looking one. This also includes the Notification Centre and the Control Centre.
Dowload Here
3. Launcher iOS 13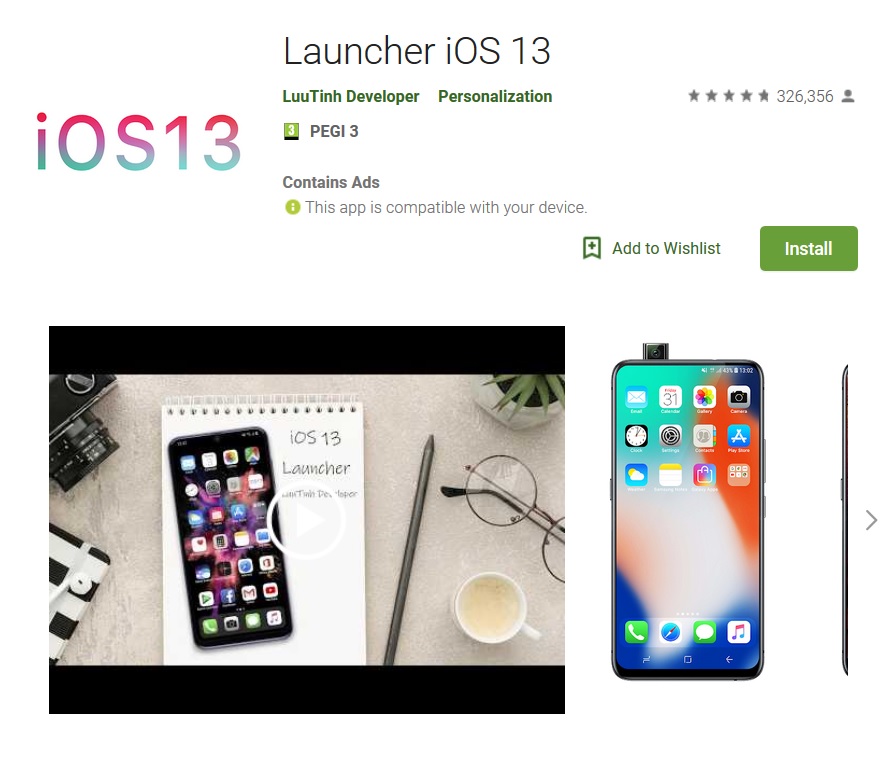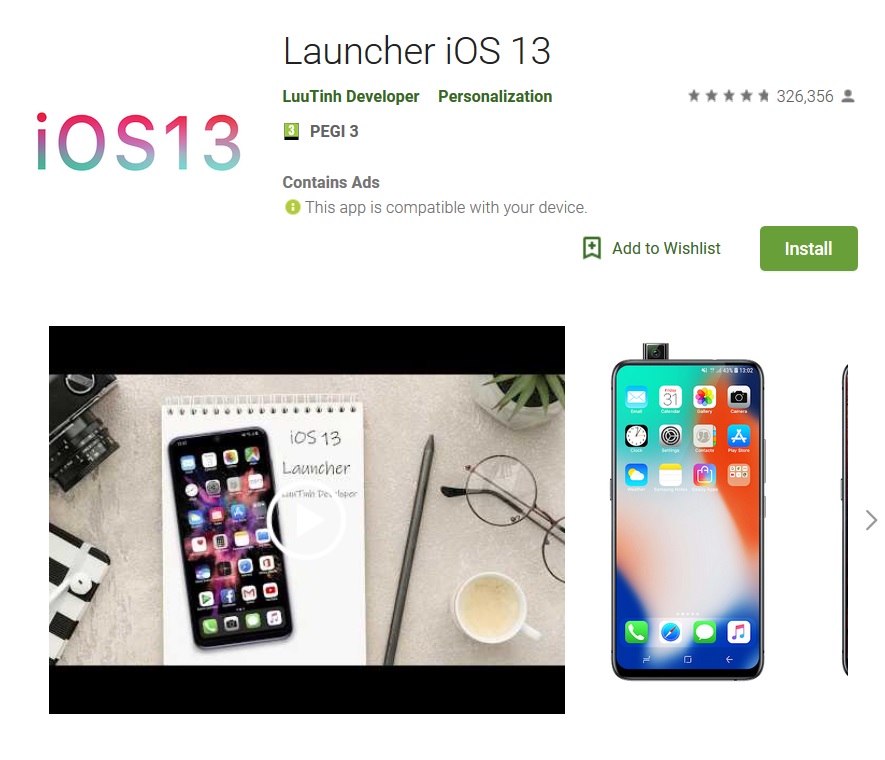 Another from the list of free iOS like launchers available for Android smartphones. It has got decent ratings and looks promising from the images. However, when you use it, it would blow all the skepticism away. The launcher works fluently with newer devices and is also lightweight.
Download Here
4. iLauncher for OS 11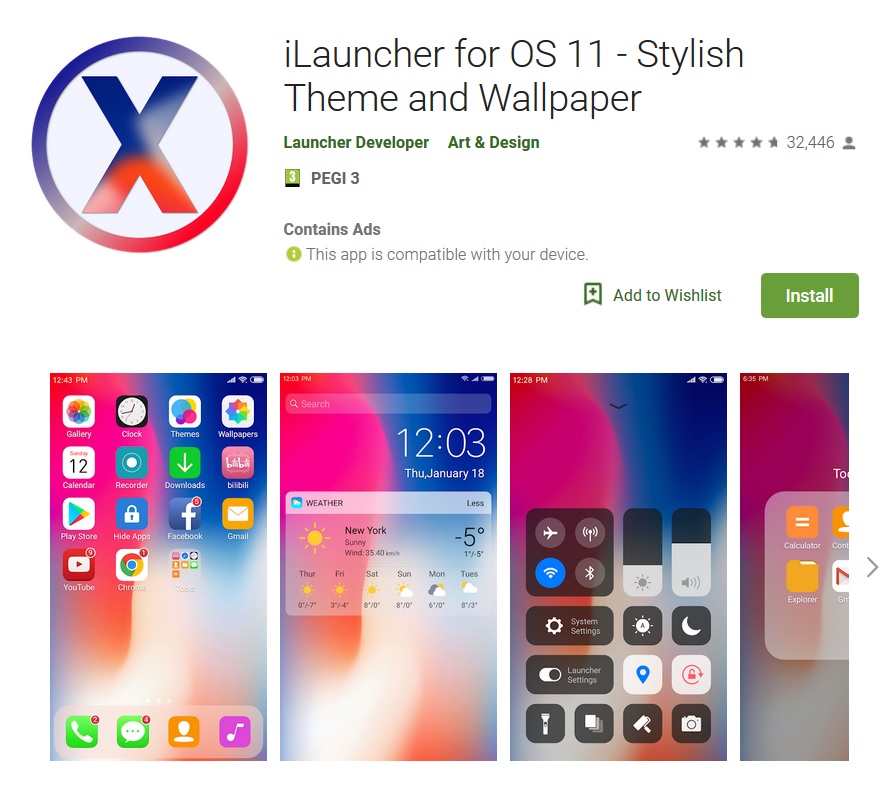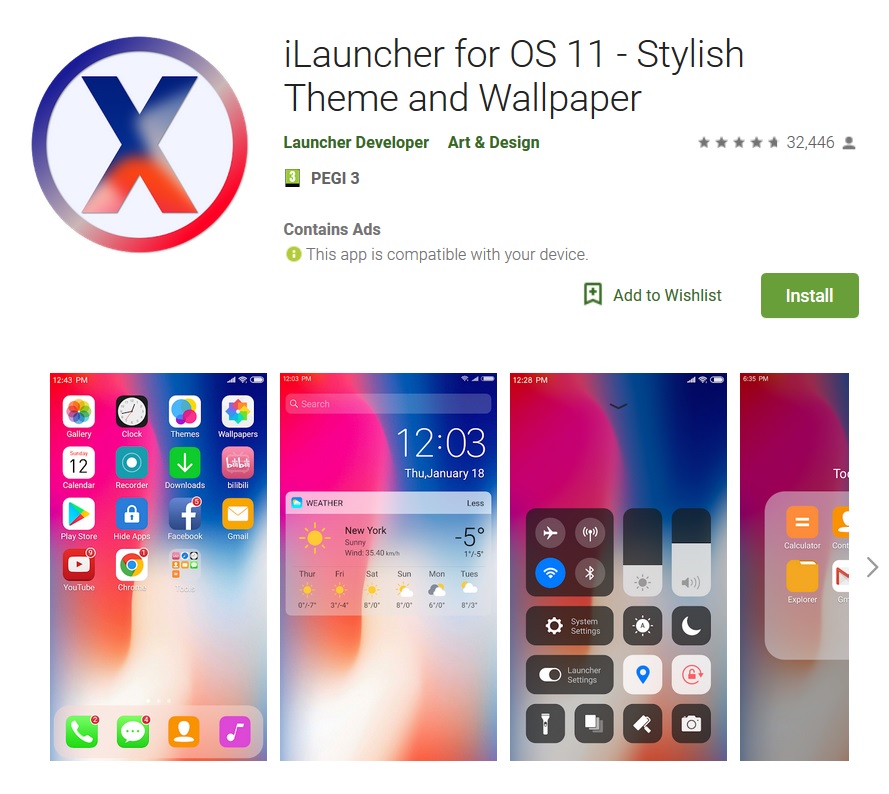 This launcher may seem a bit old but the developer has done some solid work on this launcher to let the users experience iOS like skin on an Android smartphone as far as possible. iLauncher for OS11 is also free of cost without being plagued by ads. It is also a lightweight one at just 3.9 MBs which works like a charm on a bit older smartphones too.
Download Here
5. iLauncher OS12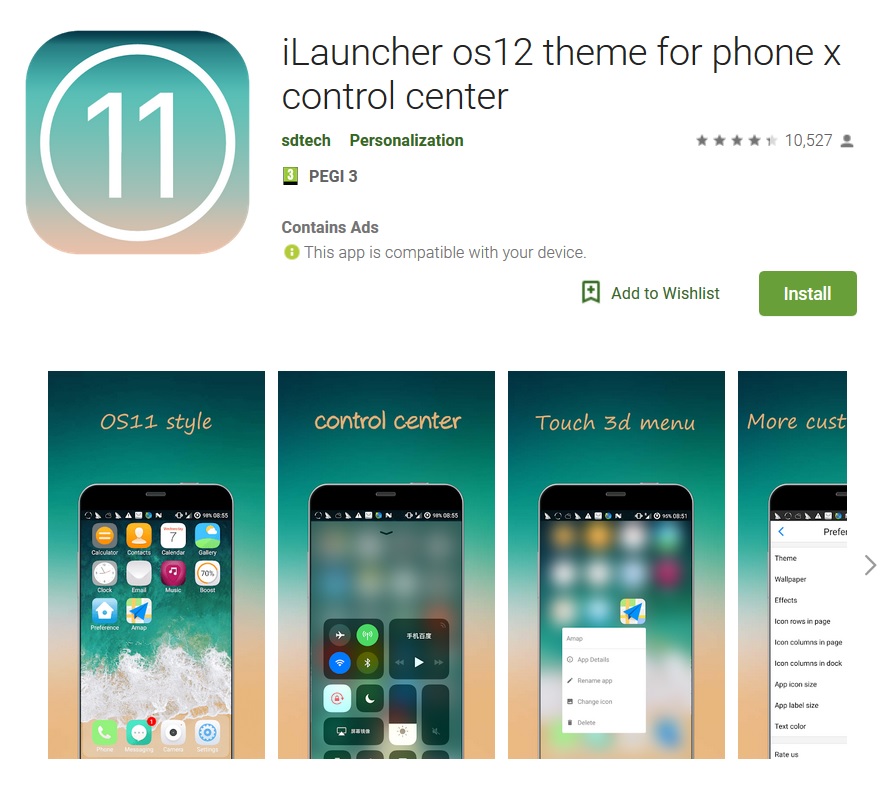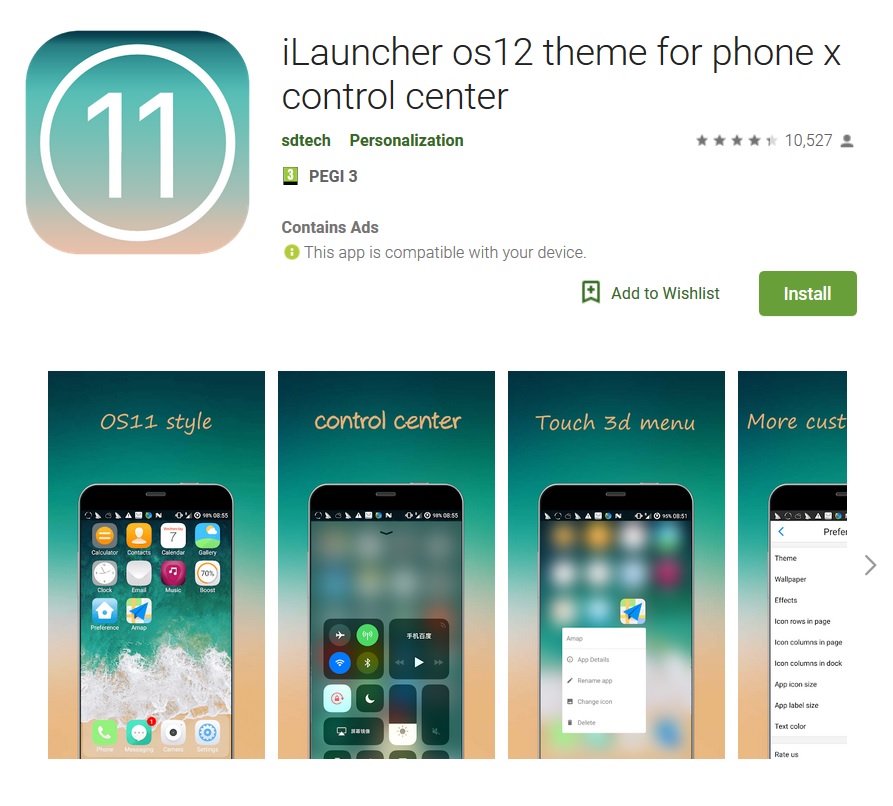 Although this might seem like the same as the previous entry, however, this launcher is from an entirely different developer. One of the lightest iphone launchers for Android we have on our list here. At merely 3 MBs, this app boasts of a smart boost feature to keep your phone at the fastest state possible at all times. Also, apart from getting just the default features of an iOS device, you also get the ability to customize your layout, rows and columns, app icons, icon size, label size, label colors, and wallpaper.
Download Here
Worthy Mention – Nova Launcher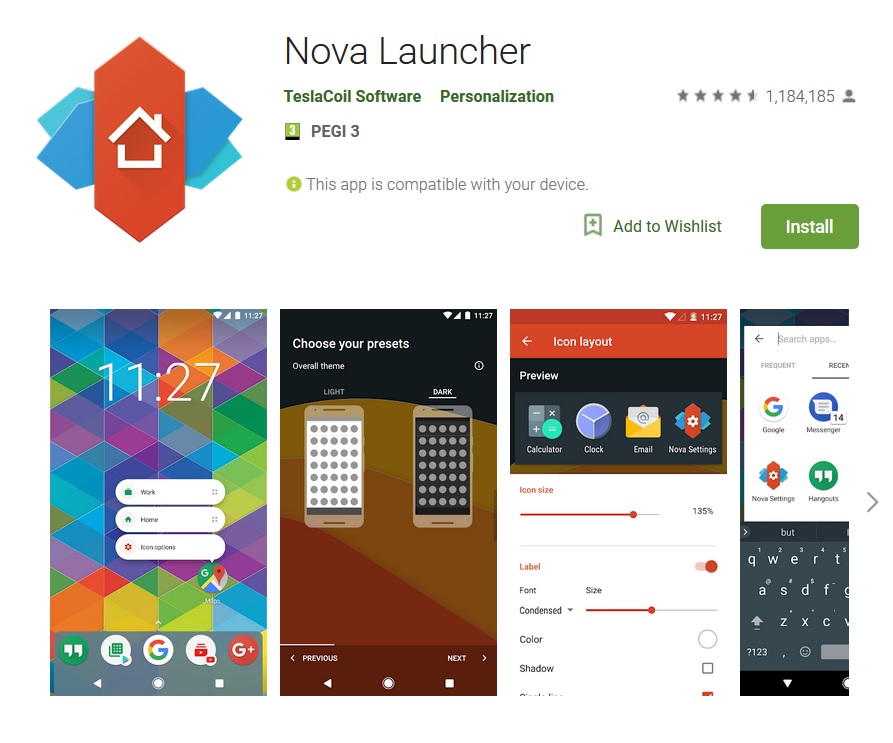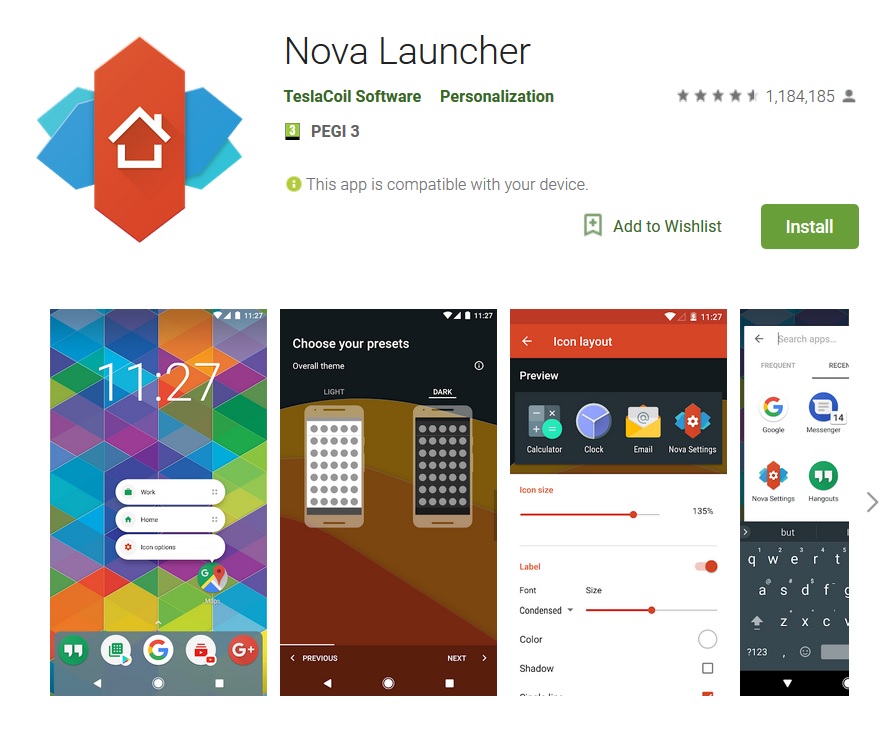 The Nova Launcher is one of the best third-party Android smartphone customization tool you would get on the Play Store. It has been the choice of people for quite a long time now for extreme customizations. And, for a smartphone OS which boasts of customization capabilities unlike any other, it would be a shame for people to not take advantage of that. The following link gives a detailed description in a step by step manner to customize your Android smartphone to look like an iOS device.
Download Here
The best thing about using Nova Launcher is that if you get bored in the future with the iOS skin, you can select other themes from over thousands available. This functionality of this app for Android smartphones is like giving wings to a tiger. For those into dark themes, this would be an indispensable usability option.
Conclusion
Although Android smartphones support customizations, it comes at a cost. The caveat of customizing your phone is that the resources this uses. Latest iterations of smartphones are unlikely to suffer from any kind of drop in performance with all these customizations. However, the same cannot be said for older smartphones. Generally, smartphone hardware degrades with time. Even if a smartphone might have been a flagship, 3 to 4 years are enough to breed performance issues. If one attempts to customize such a device, there is almost a certainty to run into system related issues. They can manifest in the form of crashes, lagging software, and others.
Thus, one should make sure that the phone has enough juice to support customizations. Otherwise such a project would be bad for the phone. It is nothing major as long as it doesn't involve rooting. However, the time and energy invested on such a project should not go to waste. And, we would like our readers to experience the best of what they invest in. Another alternative is to use lightweight launchers. These are limited in their ability to customize everything. However, they don't hog up all the system resources. This can be a great option when you wish to experience a new look on your old phone without slowing it down. Please feel free to share your views in the comments section.
Also read: Brand New Nova Launcher Themes for Android