Windows has always come up with new design language with each version upgrade. But, as time passes it always boring to see the same desktop design over and over again. Yes, you can personalize it with options available but you can't change the design language. Well, this is where the Rainmeter custom skins come in and today we bring you a detailed list of the 25 best rainmeter skins out there which you can conveniently use and again customize within them to give a unique and personalized look and touch to your desktop.
A Little bit on Rainmeter Skins…..
For those who are unaware of it, Rainmeter is an open source tool which allows Windows users to add custom skins and themes in their desktop to transform the look of the desktop interface as a whole.
Rainmeter offers a basic app interface, wherein you can manage the library of custom skins that you have installed on your desktop using Rainmeter and at any point of time you can also choose to revert back to the standard Windows interface look.
Getting started with the Rainmeter custom interface is very easy, all you have to do is to install the Rainmeter tool from the official source and upon a successful installation, the default Windows interface of your desktop will automatically change to a custom one.
How to install Rainmeter custom interface?
Below is how you can easily install Rainmeter on any supported Windows version.
• Head on to the official rainmeter website.
• Scroll down the website to find download links to the latest Rainmeter tool.
• There are beta releases and final releases. Beta releases offer new features that are under testing, so you may find certain bugs here and there. If you want a stable built of Rainmeter, download the final release.
Rainmeter will work on systems running on Windows 7 Service Pack 1 and above. It can work on both 32-bit and 64-bit systems. However, for systems running operating systems other than Windows, Rainmeter cannot be run.
Once the installer is downloaded from the above link, you have to run the installer and install Rainmeter on Windows. Once the Rainmeter tool has been installed, it automatically installs a new custom skin on to your current Windows interface.
How to upload and use custom skins on Rainmeter?
To upload and start using any other custom Rainmeter skins, you can make use of the "Skins" tab in the Rainmeter tool. You can load, customize and unload custom skins from this tab easily.
Now, that you know what is Rainmeter skins and have set it up, let us dig into some of the best rainmeter skins you should try.
Top 25 Best Rainmeter Skins
Now that we have covered the basics of the Rainmeter tool, let us get started with the list on the top 25 best Rainmeter Skins for Windows 7, Windows 8 and Windows 10 operating systems.
Best Rainmeter Skins of Windows 7
If you are looking for the best Windows 7 Rainmeter skins, below is the list you need.
1. Tech-A:

Tech-A is a stylized skin with some highly futuristic accent yet simple and easy to use. The skin is also very much appealing to the eyes and offers a high-tech look to your desktop interface.
This skin features numerous app and function shortcuts on the desktop and also displays information related to CPU performance, to-do list, charging status, dates, favorite folders and much more.
If you are looking for a futuristic looking skin then this is the best Rainmeter skin you should try.
2. Newspaper Desktop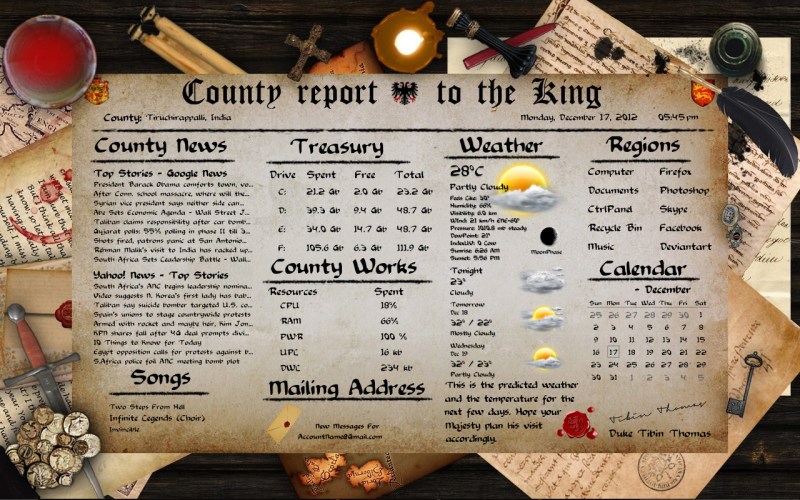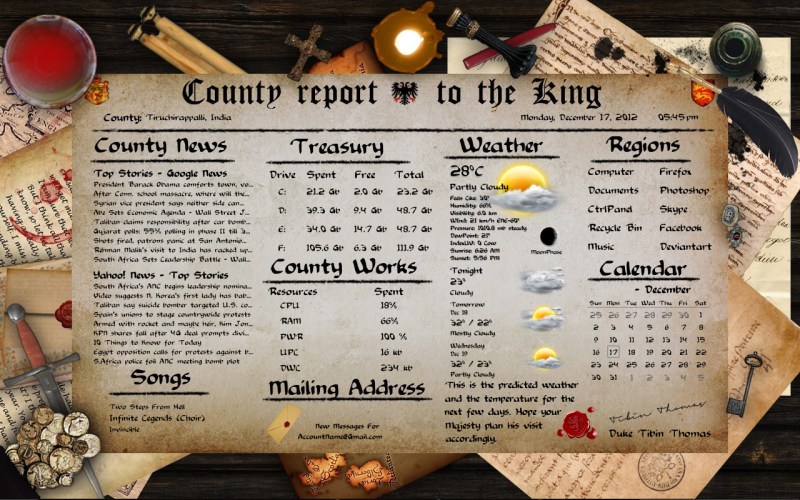 Want to give your desktop a vintage newspaper look? Then the Newspaper Desktop Rainmeter skin is what you need. This is also a rather simple but best rainmeter skin that offers a simple background look but still offers a glimpse of all the details that you would need.
3. Battlefield 3 skin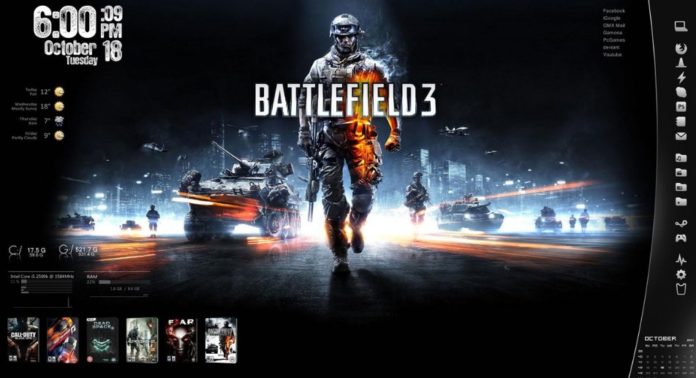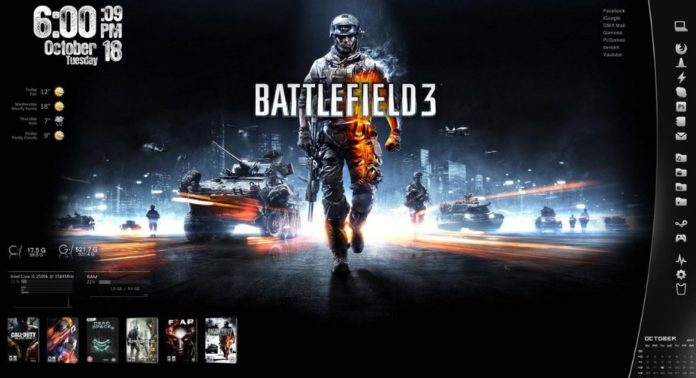 The Battlefield 3 skin for rainmeter is again another popular rainmeter skin and Battlefield 3 does not require any introduction. This skin is best for all Battlefield lovers out there to share the love for their favorite game on their desktop itself. Best rainmeter skin in terms of layout and user interface. Right from the clock to the status bar, it is well-designed keeping in mind the game's design flow.
4. Senja Suite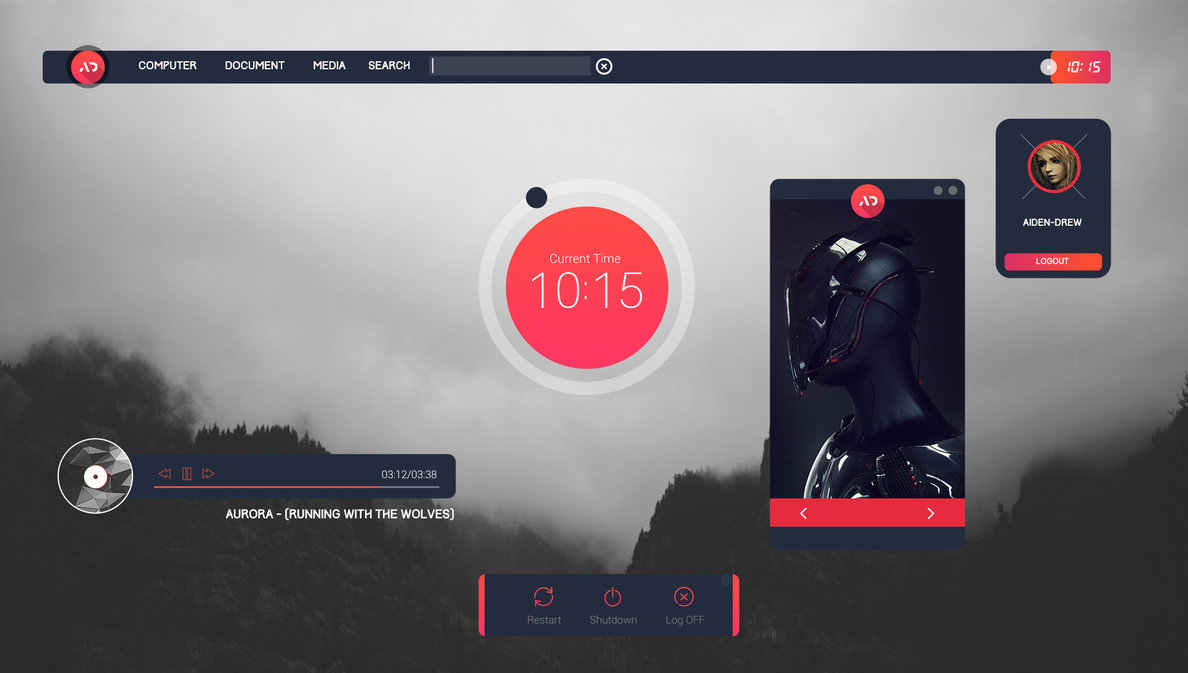 Senja Suite is a very popular anime character and for all the anime lovers out there, there is now a Sena Suite custom Rainmeter skin for Windows 7 out there. In this skin, there is a wallpaper of the character itself and the overall skin is also very attractive-looking. The minimalism of the skin makes it worthy enough to be placed amongst the best rainmeter skins.
5. Speed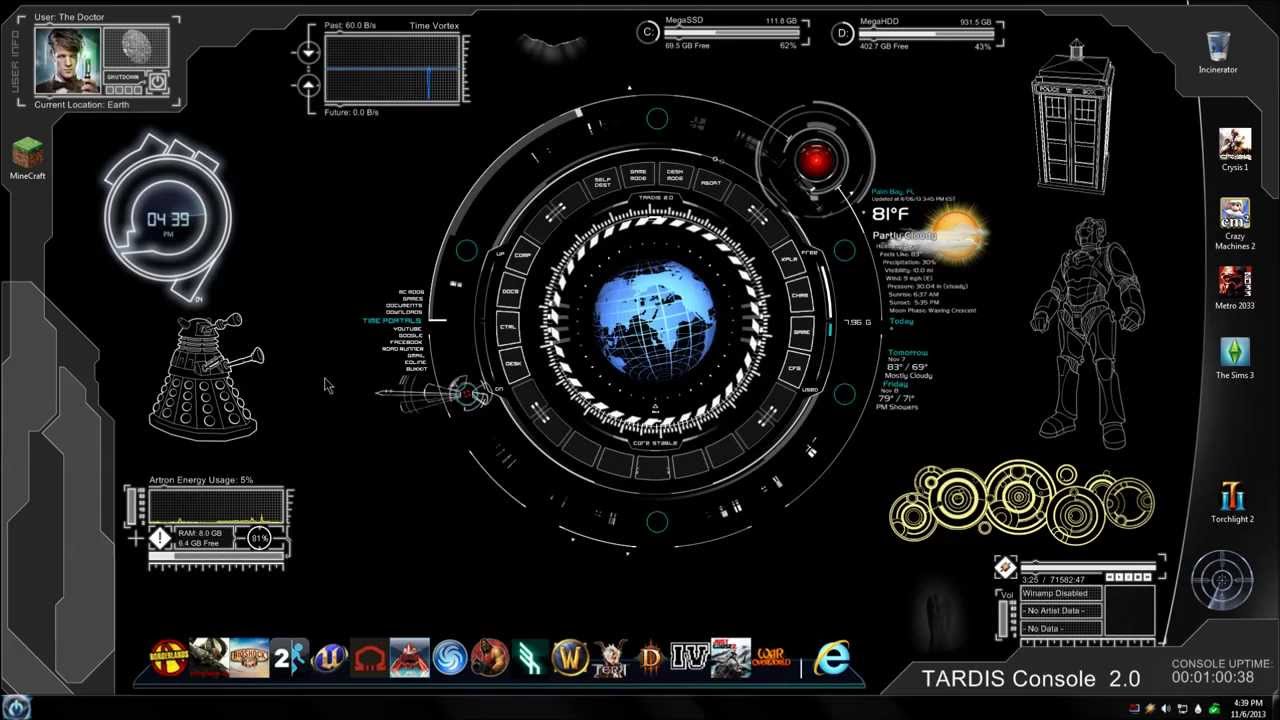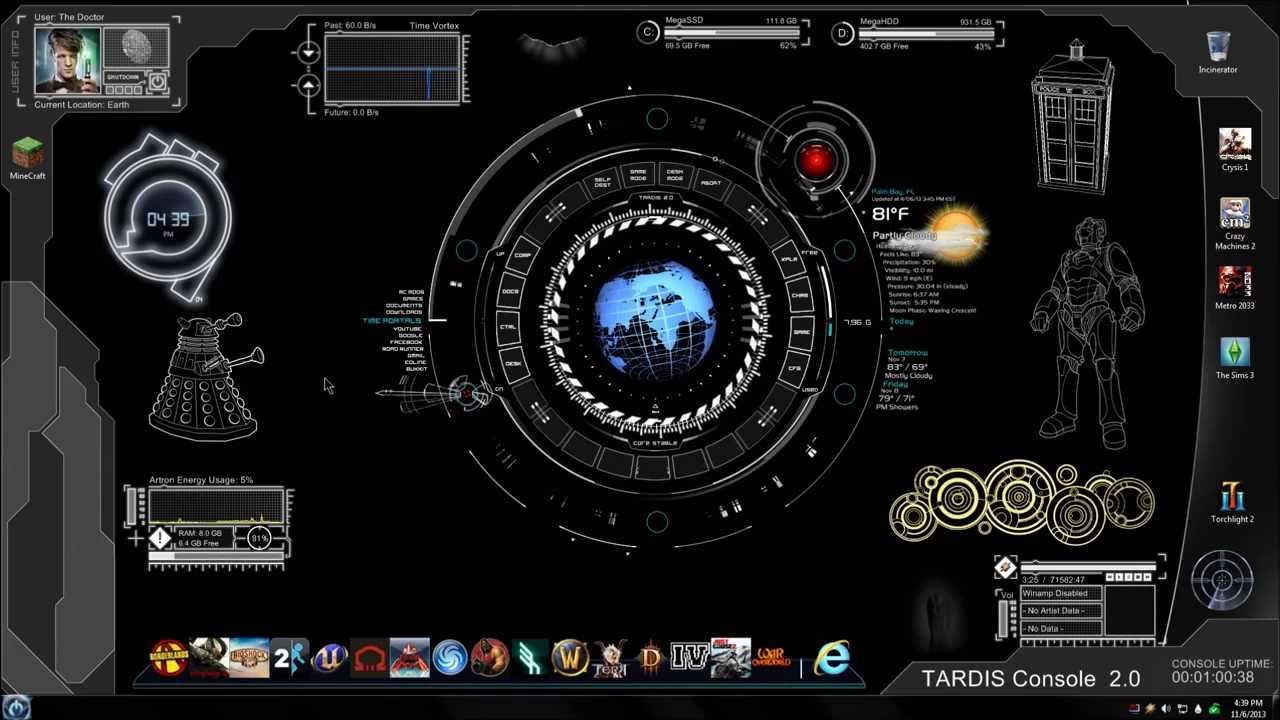 The highlight of the Speed custom Rainmeter skin is the frosted glass-like effect on the desktop. To get all the details of this custom Rainmeter skin, you can use simple minimal desktop wallpapers. All the necessary desktop info is also available for a convenient experience.
6. Jarvis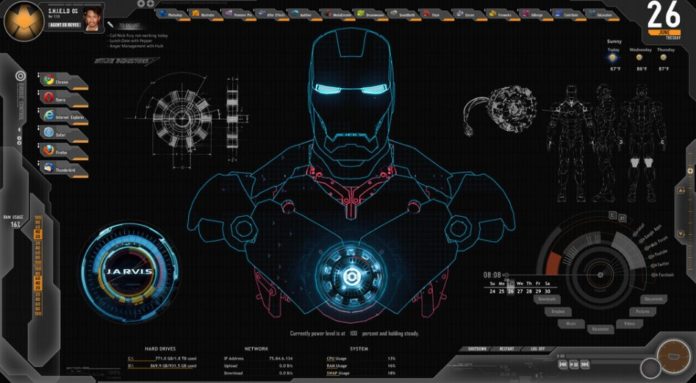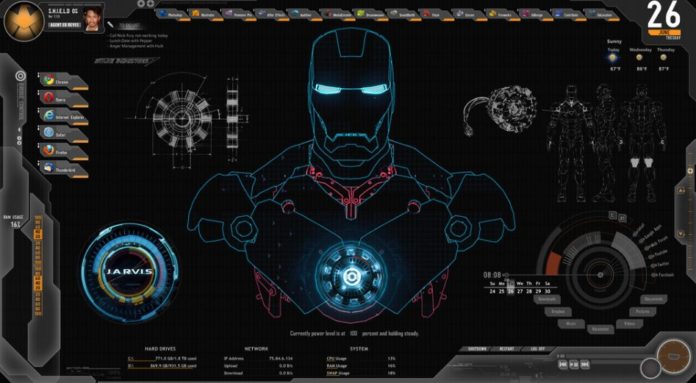 Ironman fans rejoice. The Jarvis custom Rainmeter skin is here to fulfill your AI fantasies. Right from Ironman's suits core to every cool looking Jarvis interface is all made available in the skin. With the status bar at the top and the favorites placed at the left, every element is perfectly designed to complement the AI theme. Being a Marvel fan, how could I not place it on this list of best rainmeter skins.
7. Aliens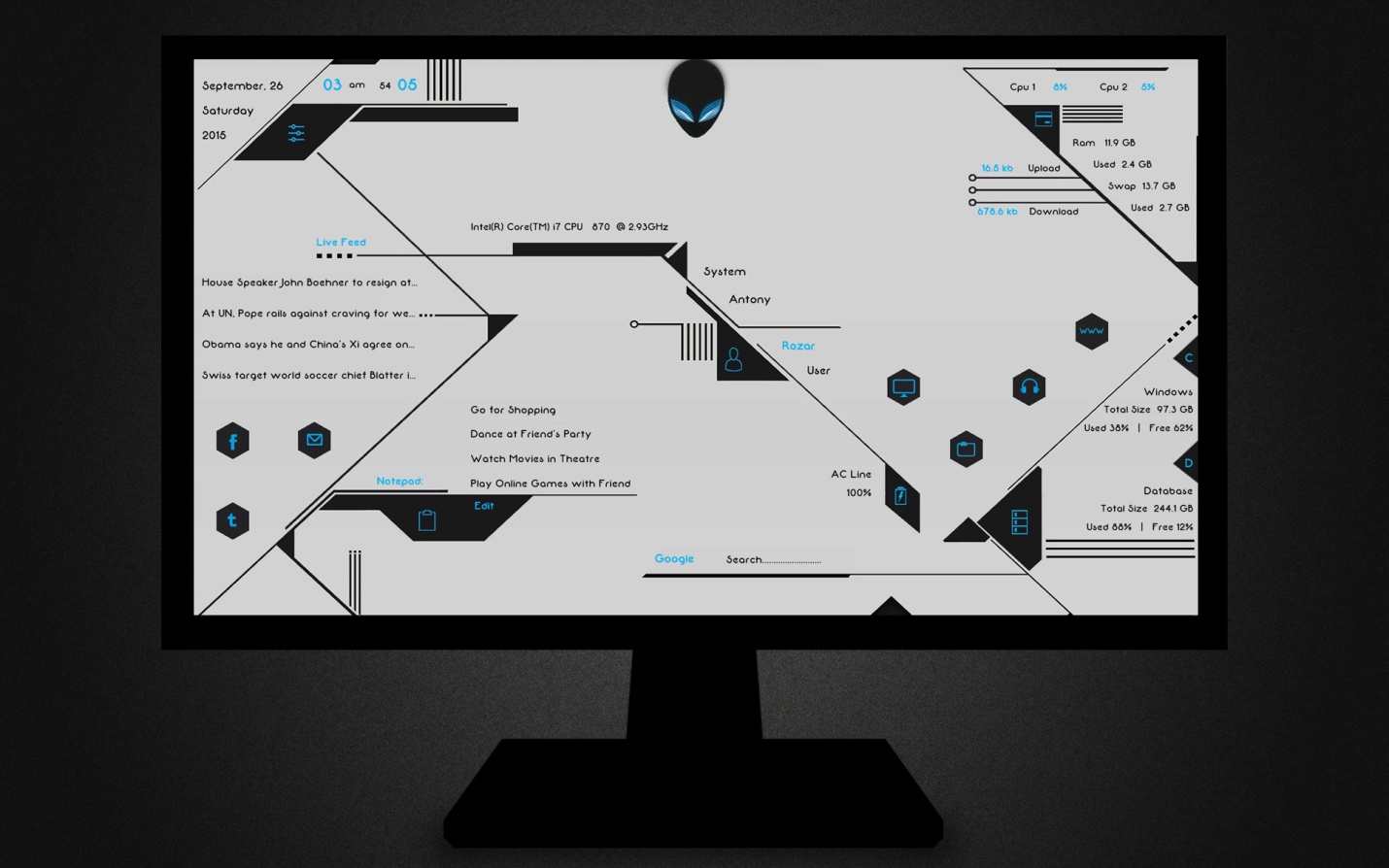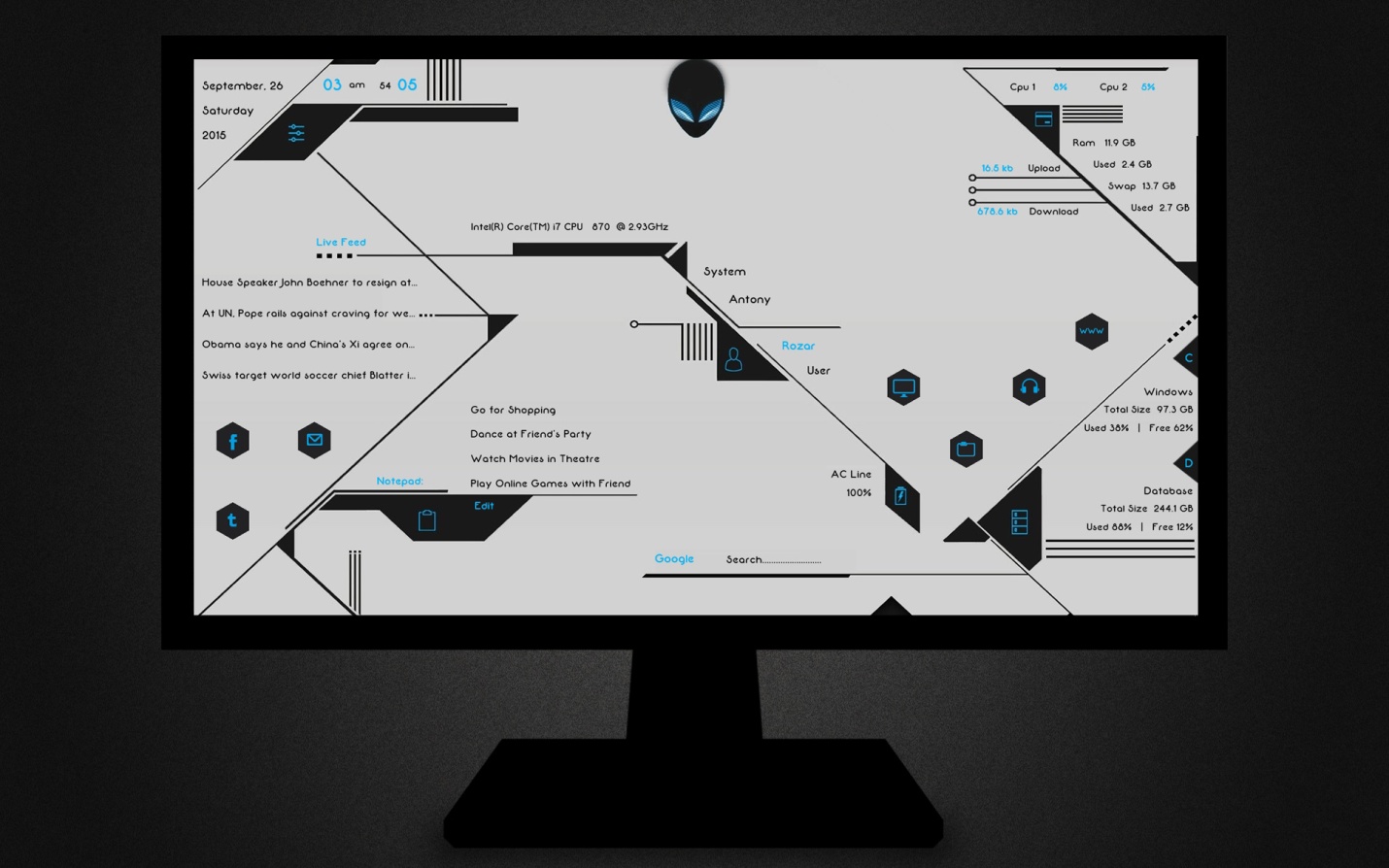 Do Aliens exist? Well, no ones sure about it, but if you are fond learning about aliens and find them fascinating then this skin will help you add some extra salt to you alien imagination. Give your desktop an alien look by downloading and installing this Alien skin on your Windows 7 desktop for free.
8. Enigma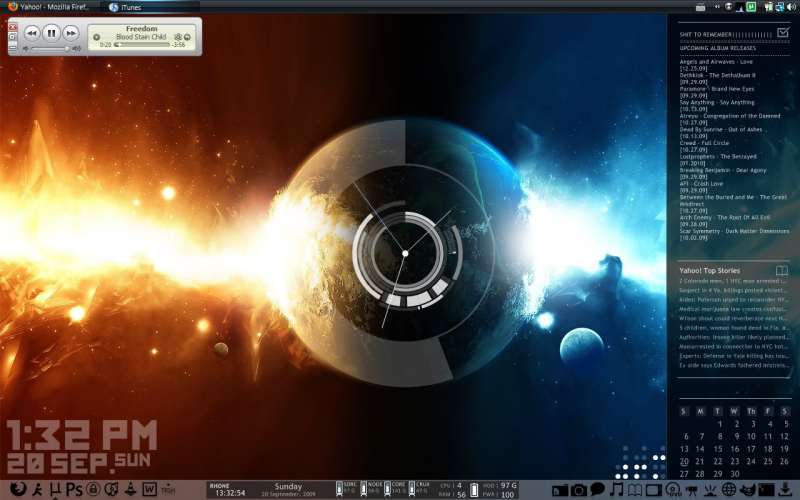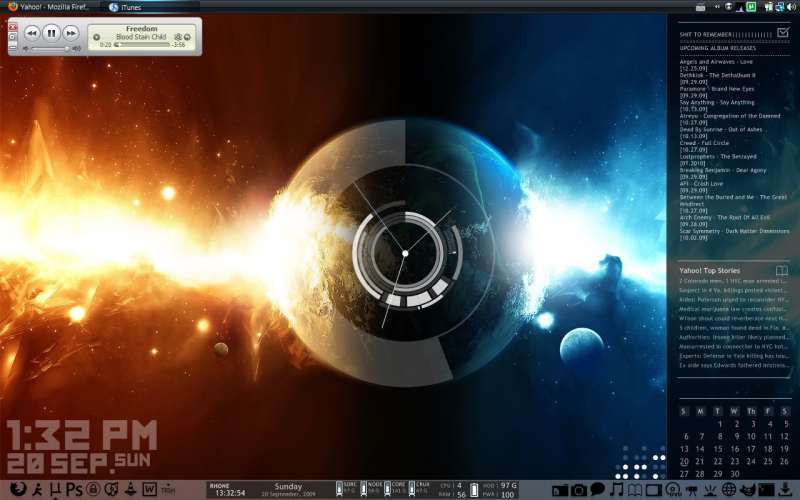 Another really popular rainmeter skin is Enigma. The highlight of this rainmeter skin is that it offers a very advanced look to the desktop interface. The information displayed by this skin includes custom RSS data from multiple feeds, CPU usage and RAM usage stats and more.
Best Rainmeter Skins for Windows 8
Below are some of the top and best Rainmeter skins for Windows 8.
9. Neon Space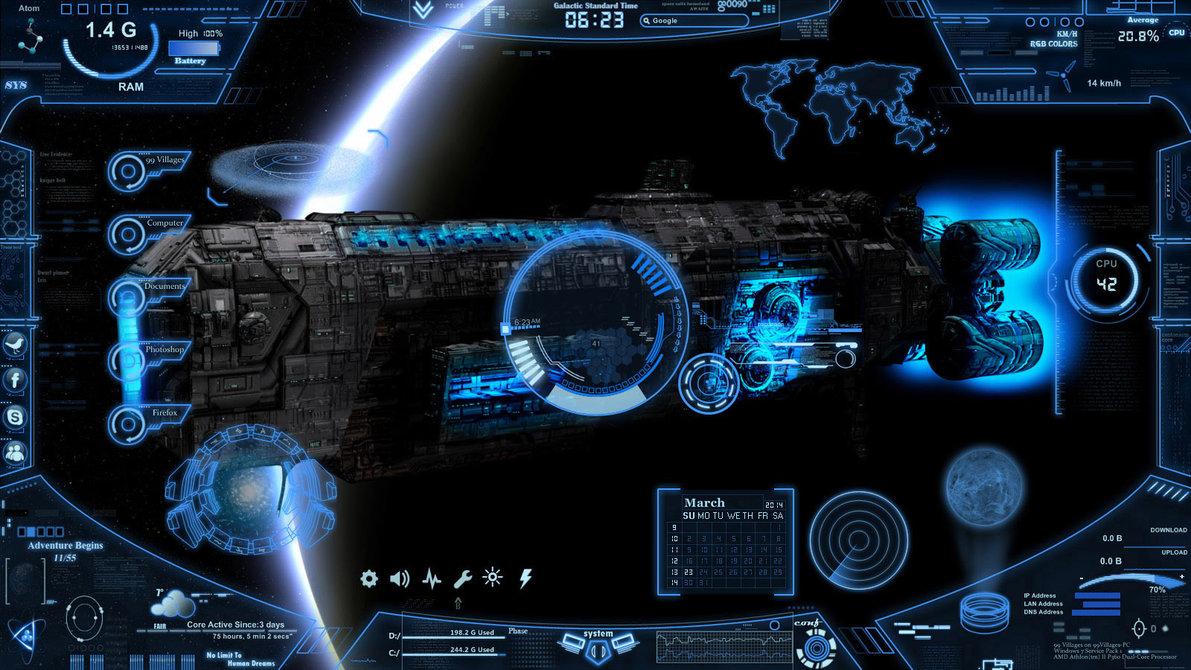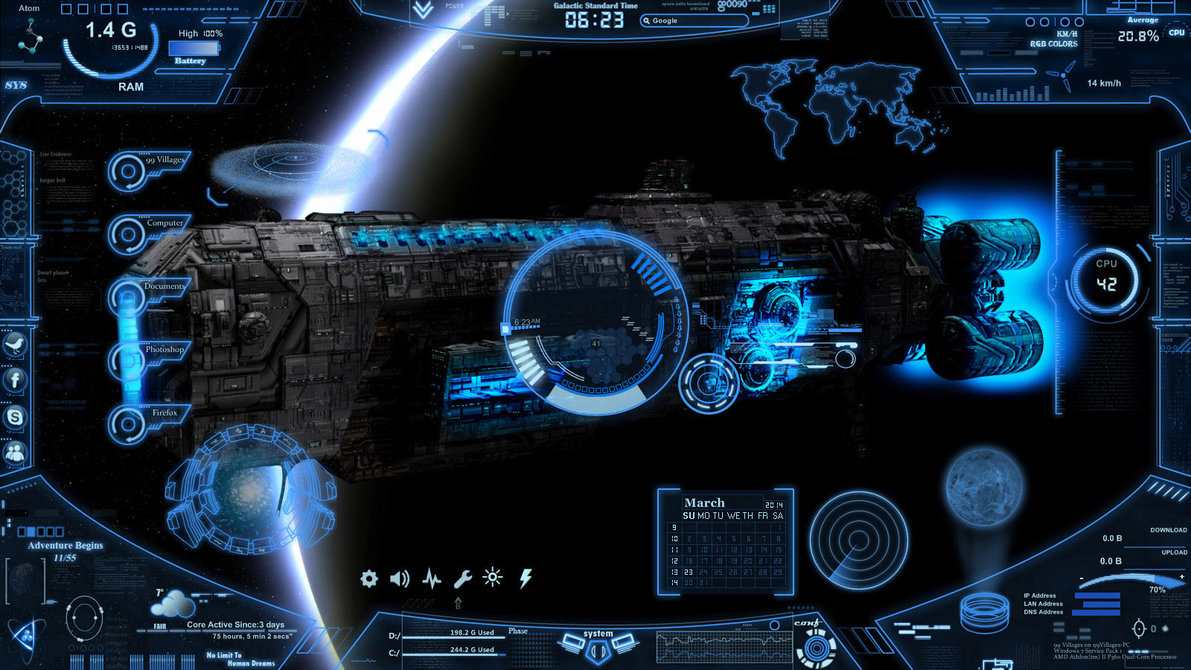 Neon Space offers a very impressive space look to your desktop. The neon color along with the space elements added in the skin gives a mind-blowing look for the skin. There is also holographic effect added on to this skin.
10. Razor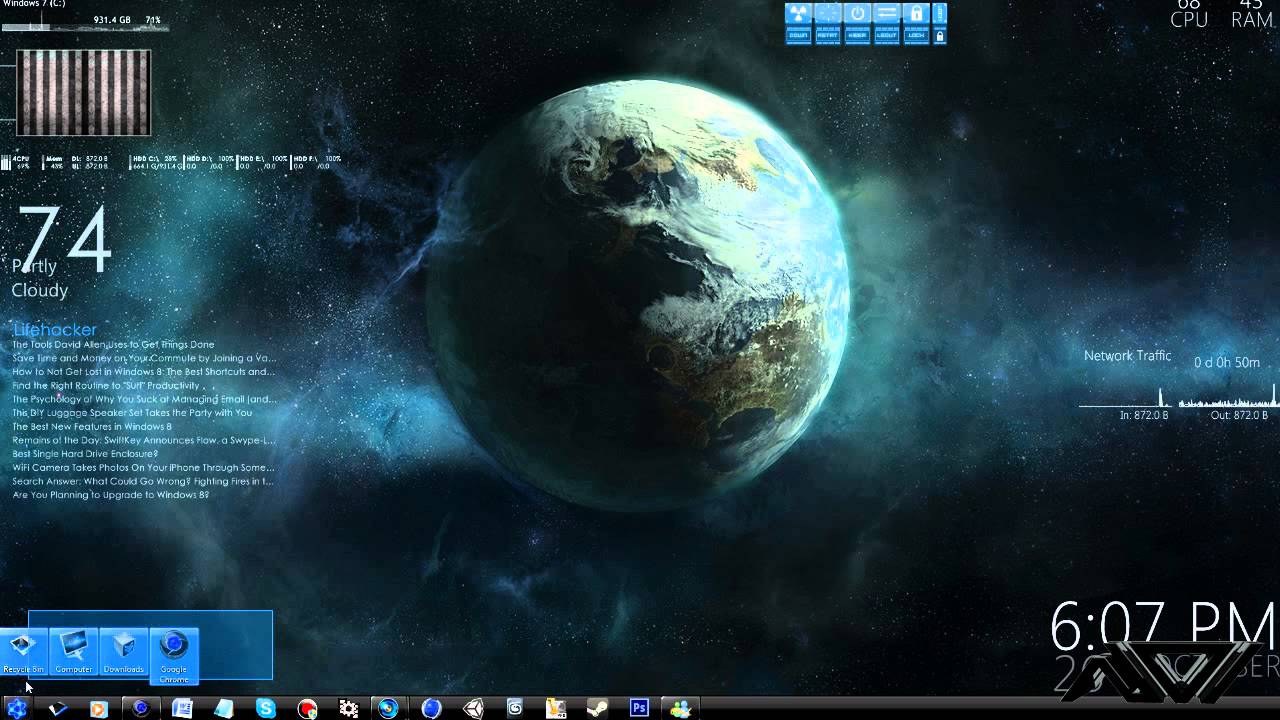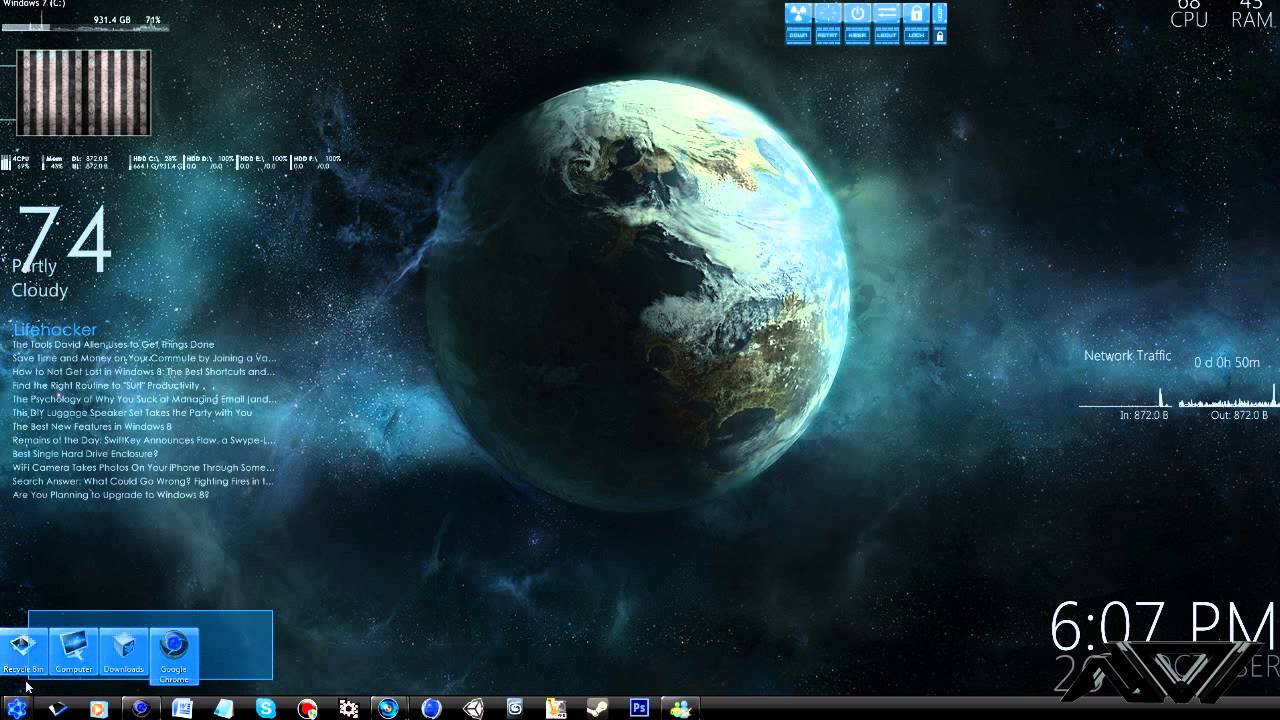 Another best rainmeter skin for Windows 8 is Razor. The Razor skin offers details on the network and power and the docks are customizable. To get the total benefit of the Razor custom skin, do try pairing it with a simple wallpaper and try changing the wallpaper until you get the best look.
11. Windows 2019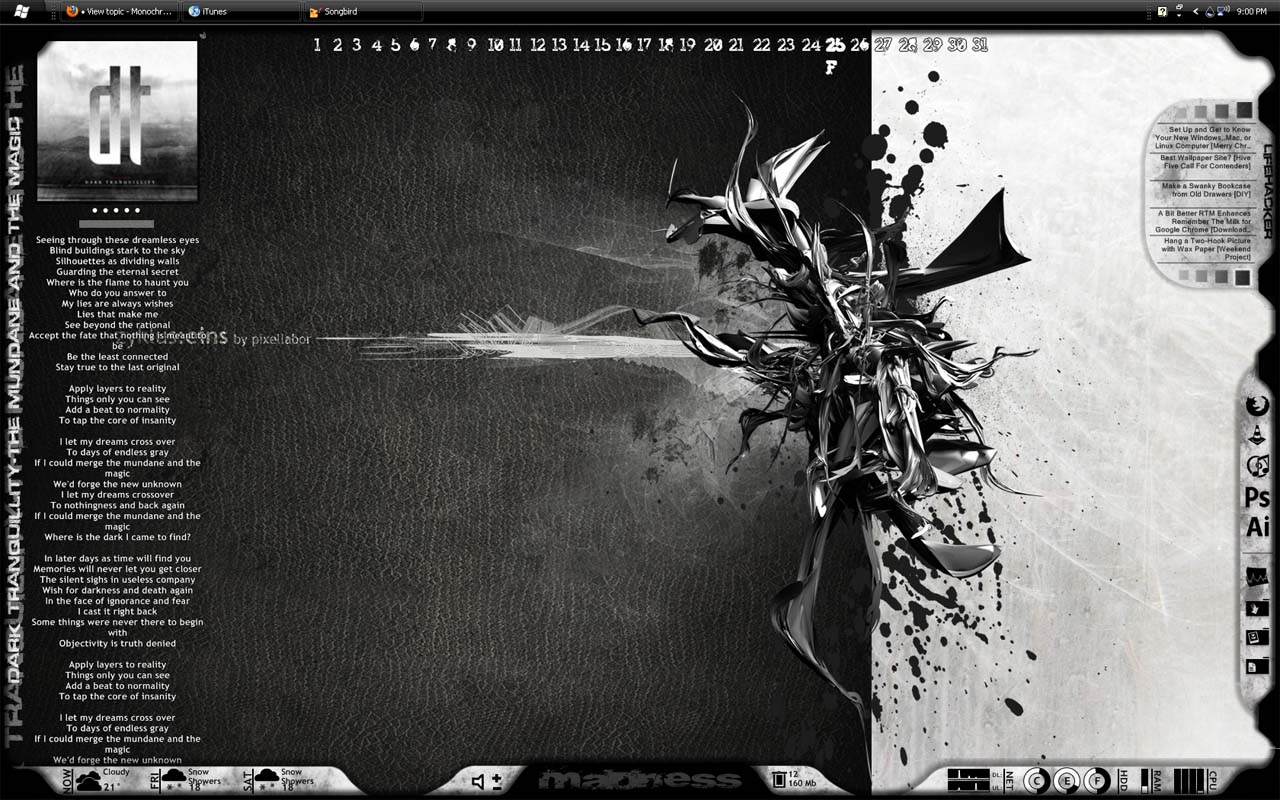 Windows 2019 is a very popular and awesome looking custom rainmeter skin for Windows 8. This custom skin features some cool looking icon pack and also a customization friendly notification bar. All the necessary details are always available for a glance in this skin.
12. Windows 9 Single Mark 4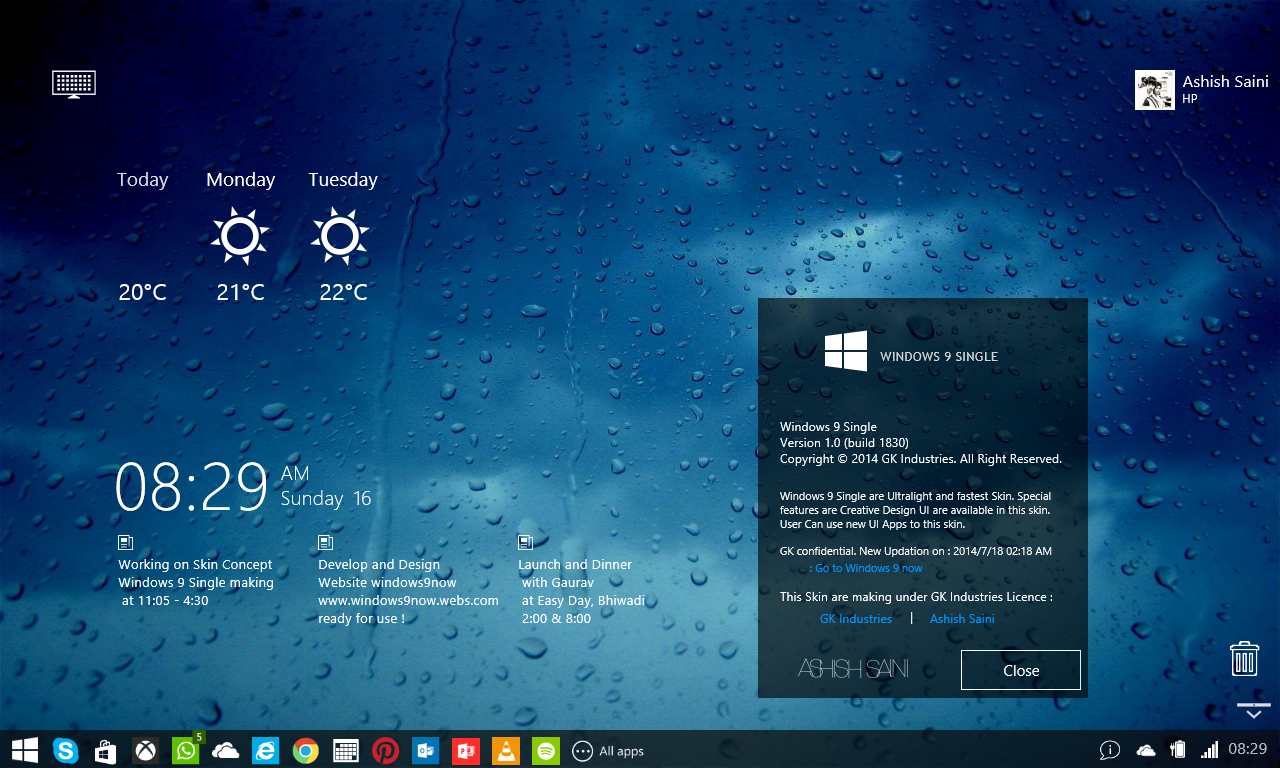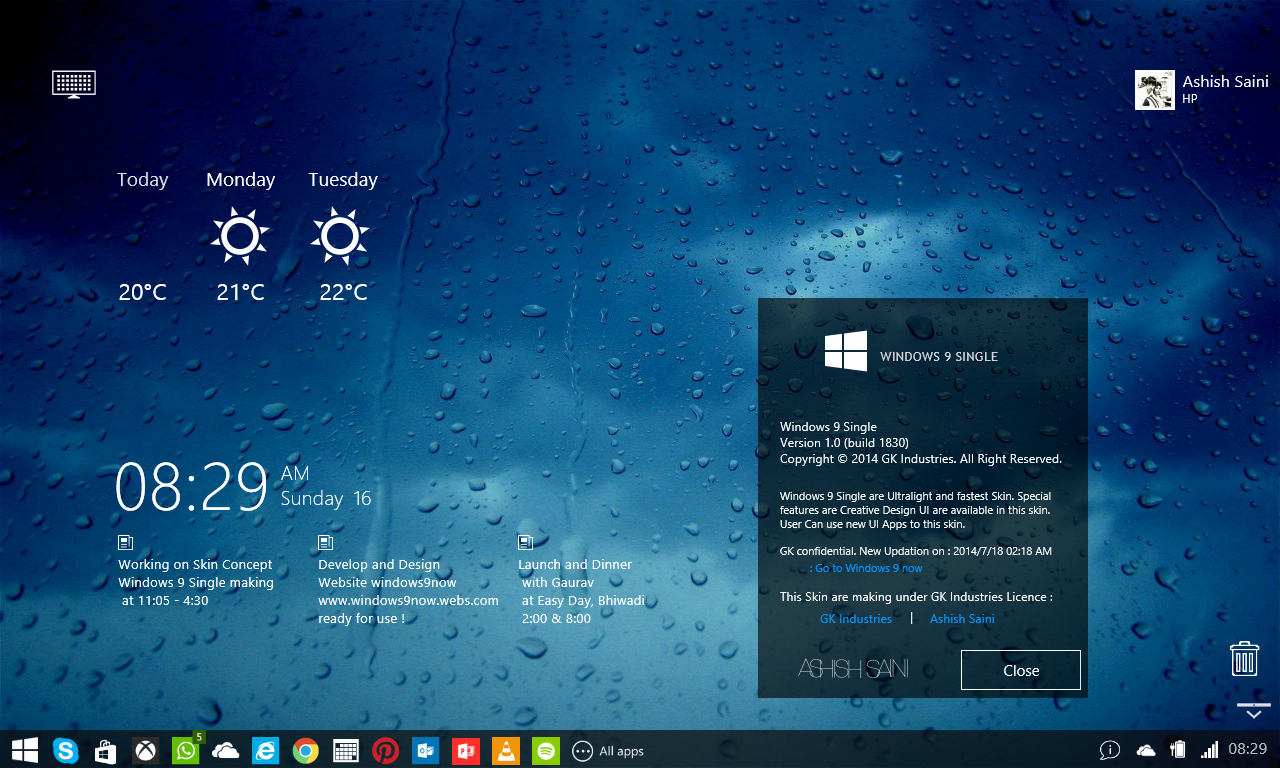 The Windows 9 envisioned in the eyes of a skin developer. The Windows 9 Single Mark 4 gives you a look on to how Windows 9 will look, at least in the eyes of the creator. The skin does look futuristic and offers a modern look with Windows standards for your desktop.
13. Eker Lina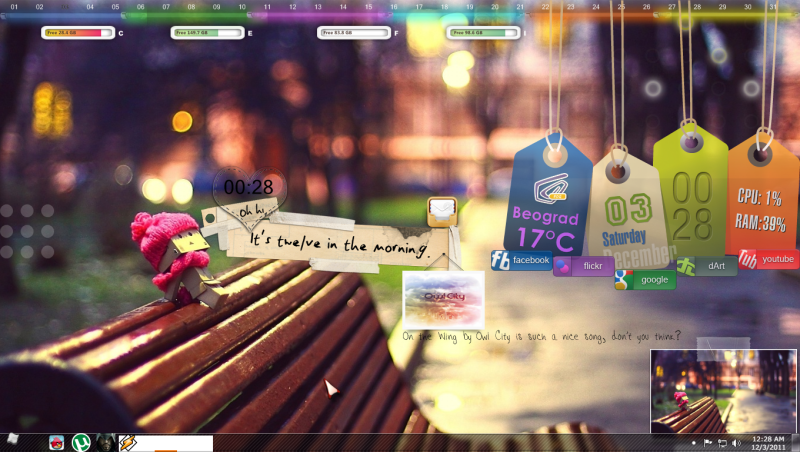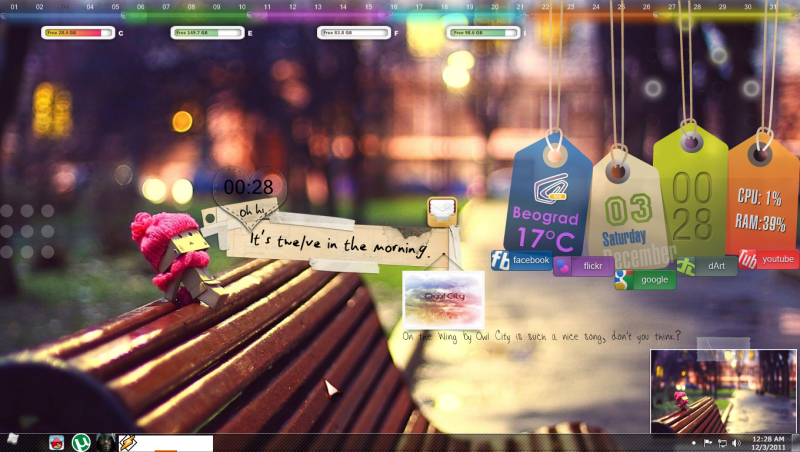 Eker Lina is a custom rainmeter skin that offers a simple yet colorful look to your desktop. If you love colors, then you will surely love this skin. Even though simple, this skin is not short in offering user-friendly information and features as well.
14. Before Dawn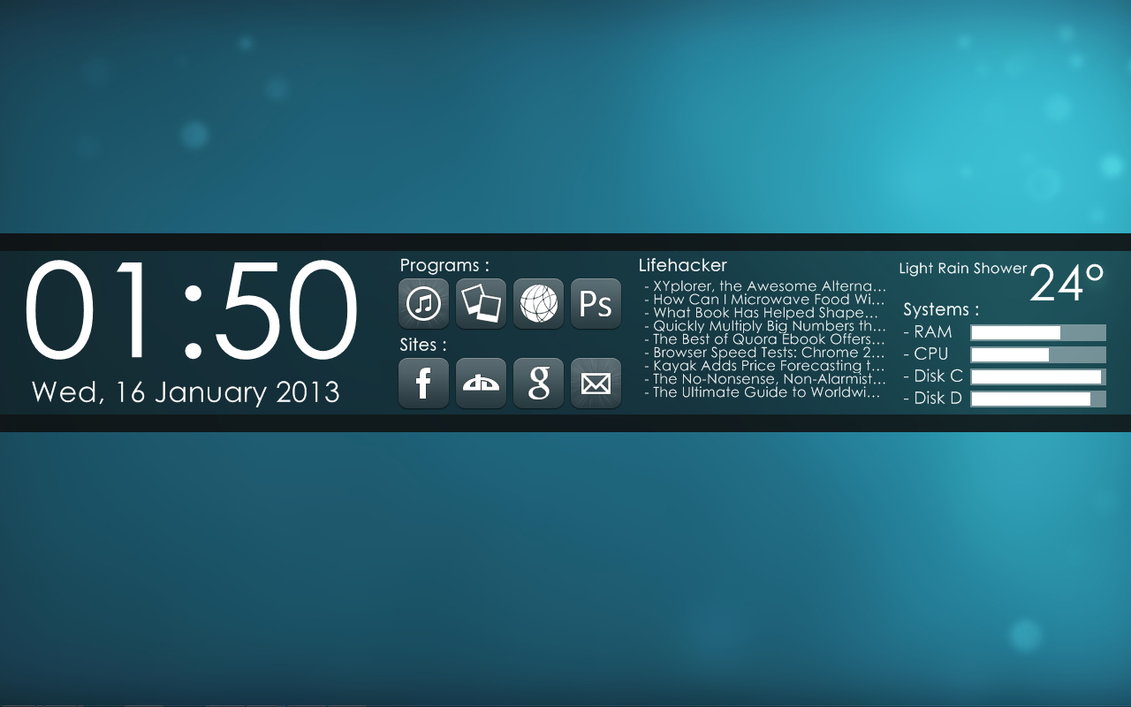 The most simple looking rainmeter skin ever award should go to the Before Dawn custom skin without a doubt. Even though all the information required out of a desktop interface is available, the layout is very simple.
15. Darkness Falls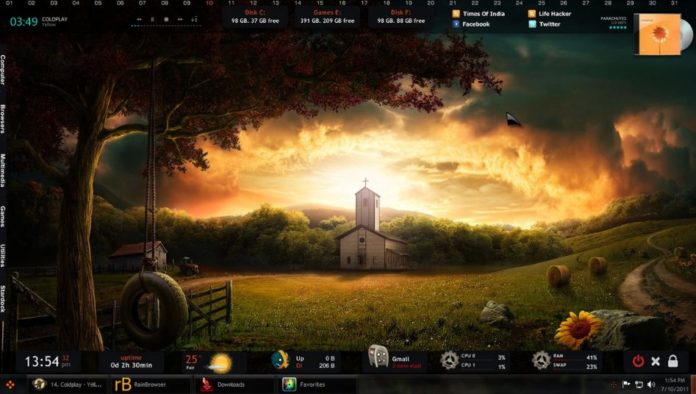 Want a serene looking custom rainmeter skin for your Windows 8 desktop. Look no further than Darkness Falls. All the details in the interface from the wallpaper to the widgets, icons and all will offer a dark look, as the name suggests.
16. Pog Pack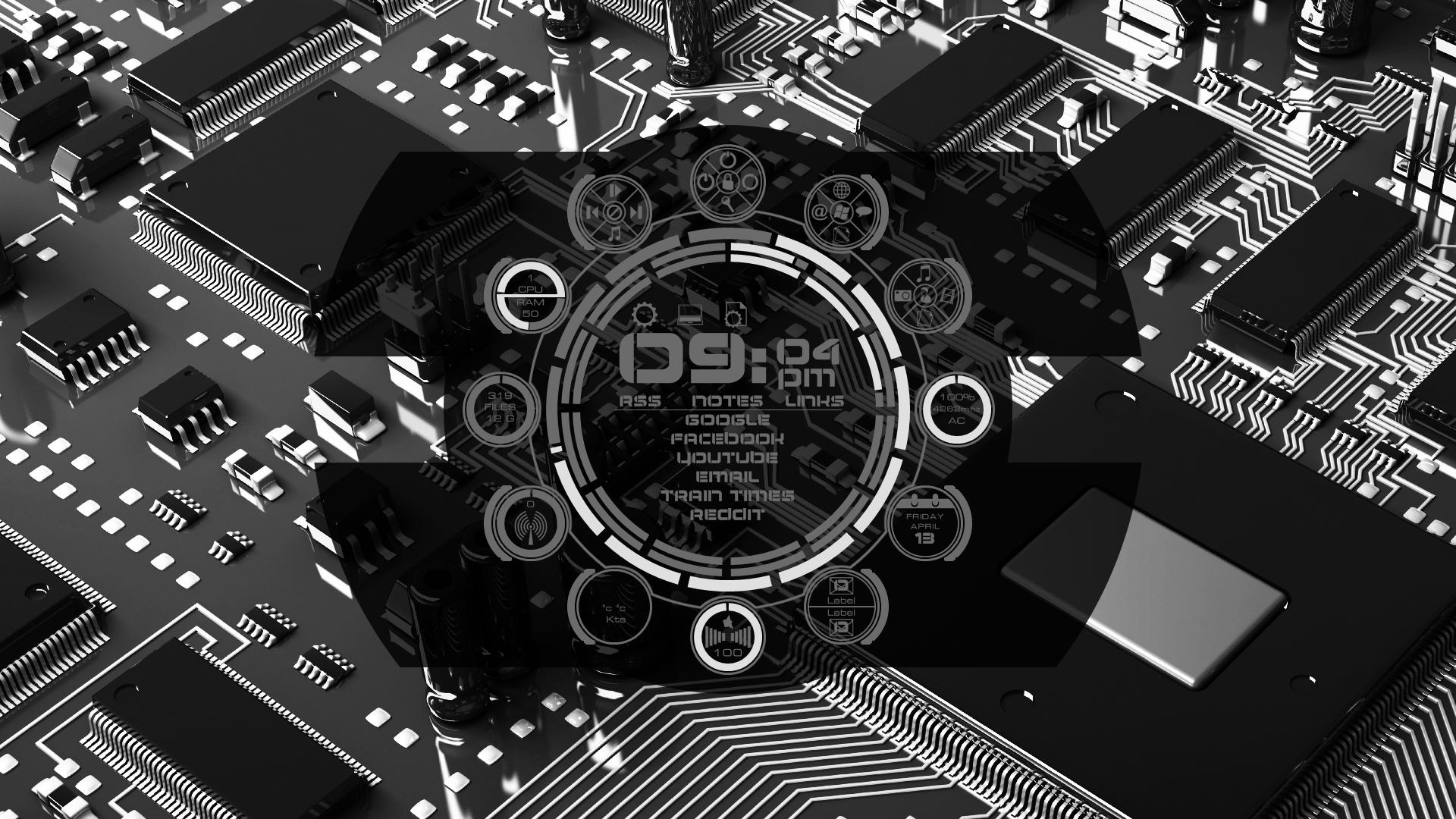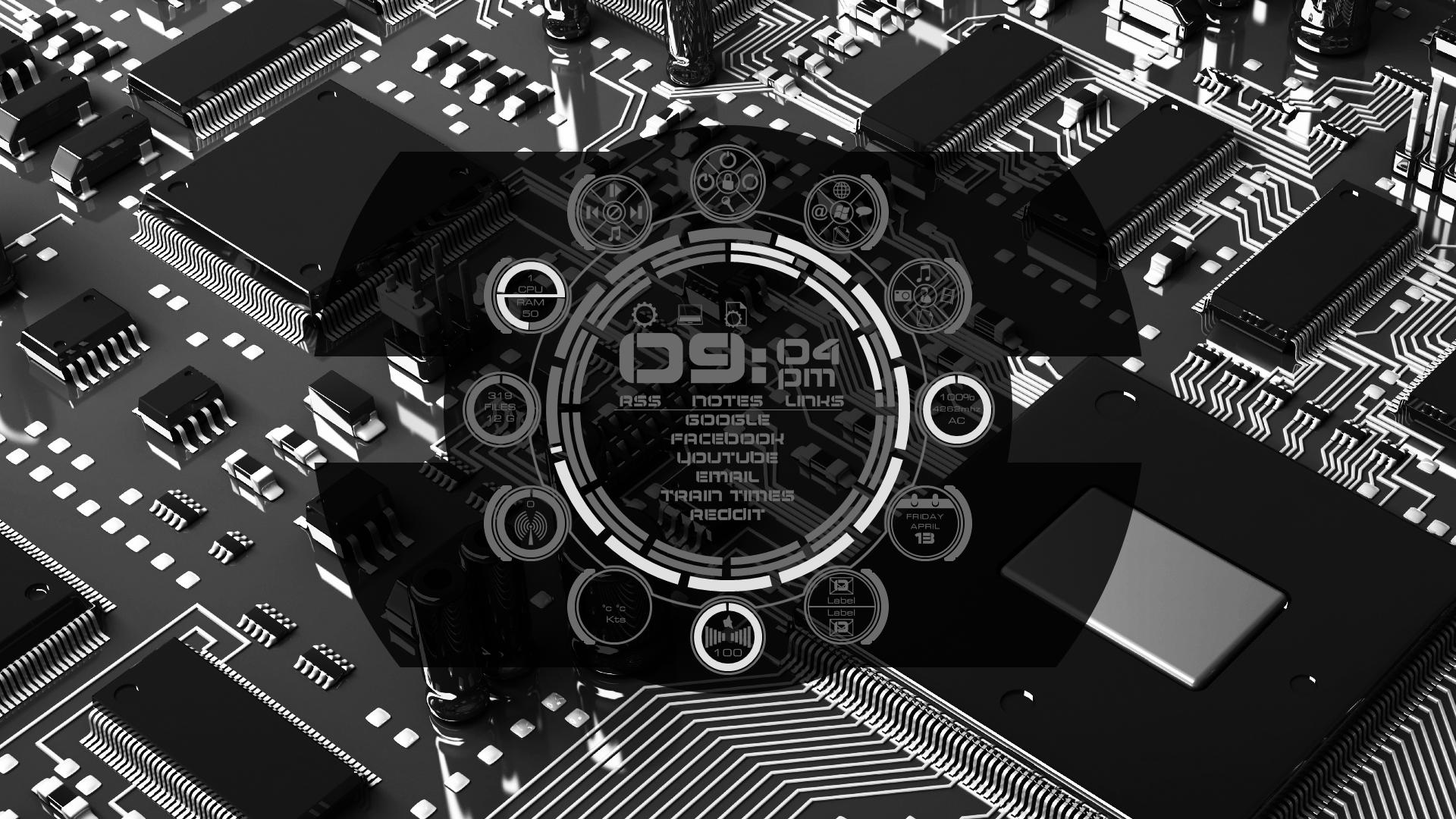 Pog Pack is also a very famous rainmeter skin and also allows for a lot of customizations. There are 10 different interface settings that you can change in order to customize the look and feel of the Pog Pack custom rainmeter skin for Windows 8.
Best Rainmeter Skins for Windows 10
If you are having a Windows 10 powered system, then below are the top best Rainmeter skins for Windows 10.
Note: It is most probable that these skins might even work on Windows 7 and Windows 8/8.1
17. Unity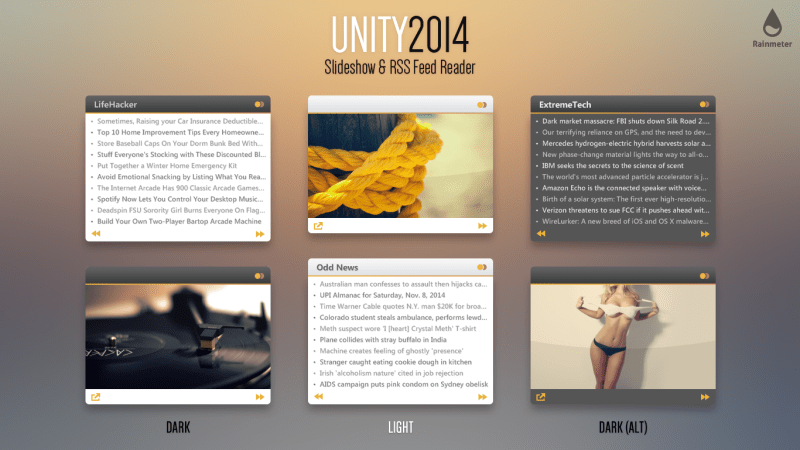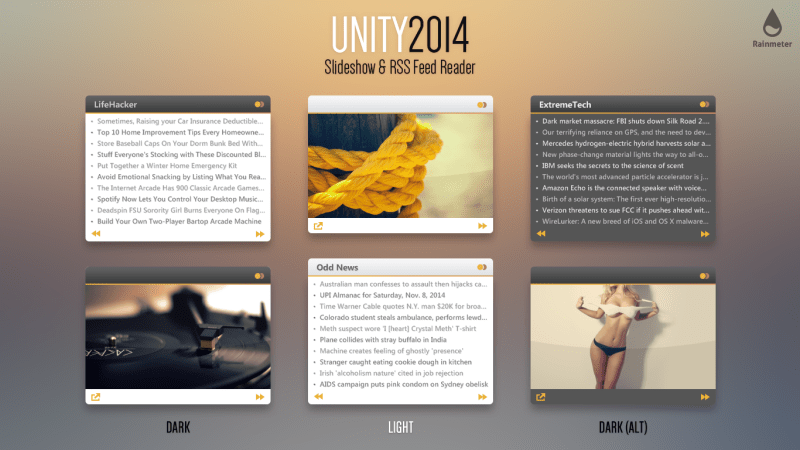 Another simplified custom skin for Windows 10 is Unity. The Unity custom skin does contain all the sub-modules that display system-related information but the overall look is very much simple and will perfectly suit people who do not like their desktop cluttered.
18. Obsidian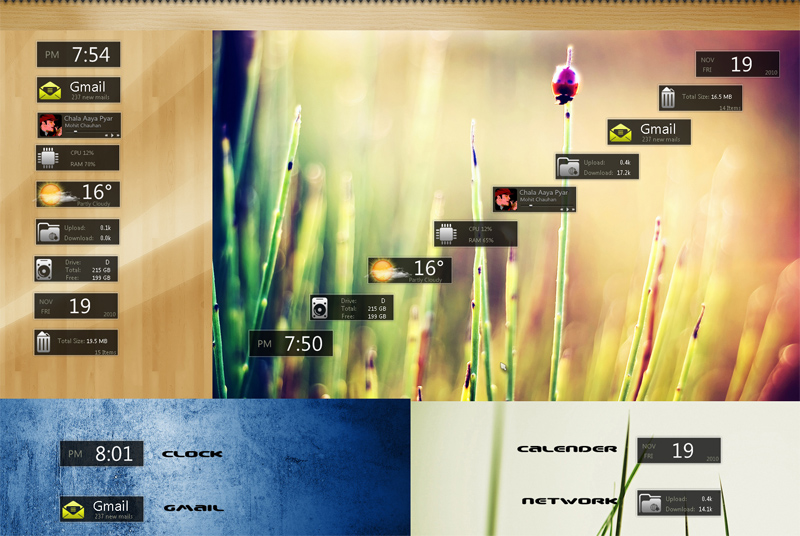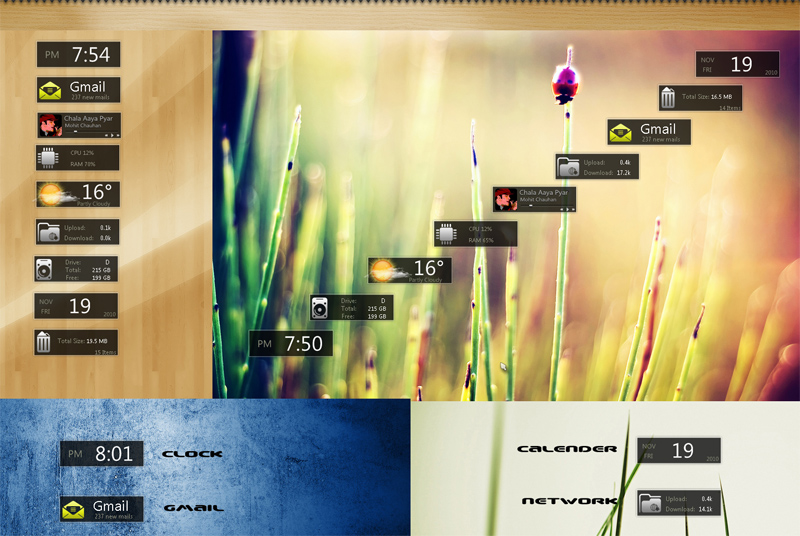 The Obsidian custom rainmeter skin offers a very standardized view of icons and other features that are usually spread here and there on your desktop. For people who want all their desktop features to be accessible in a single space, Obsidian is their best choice.
19. Adian Bolon Aero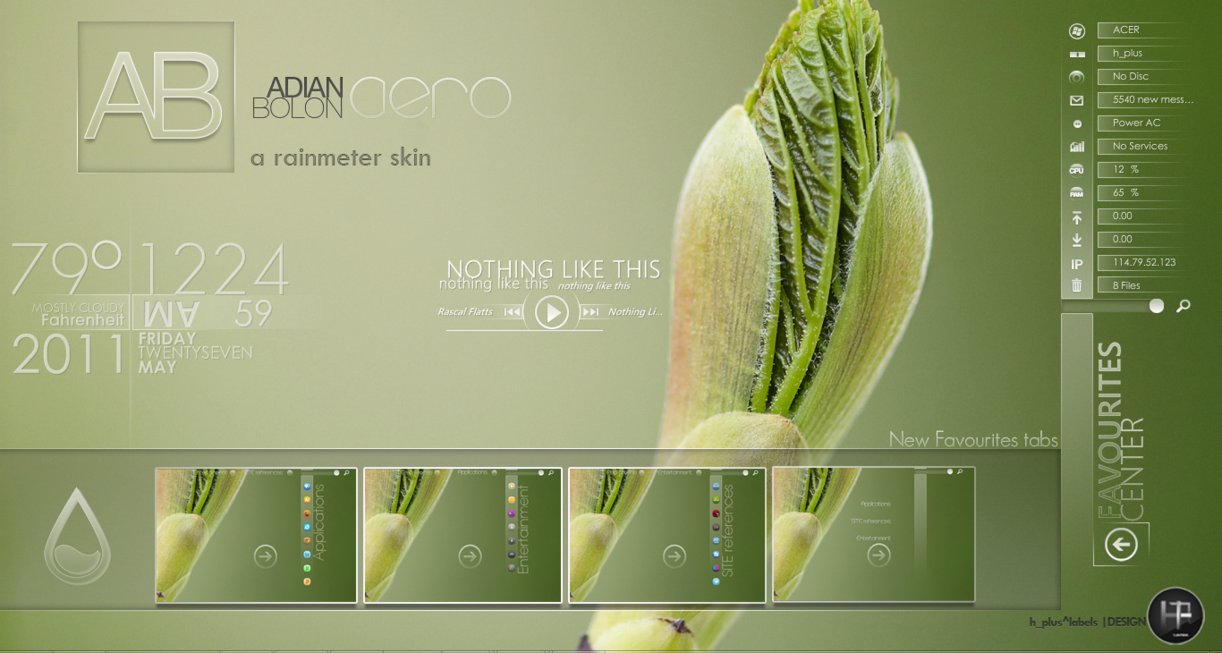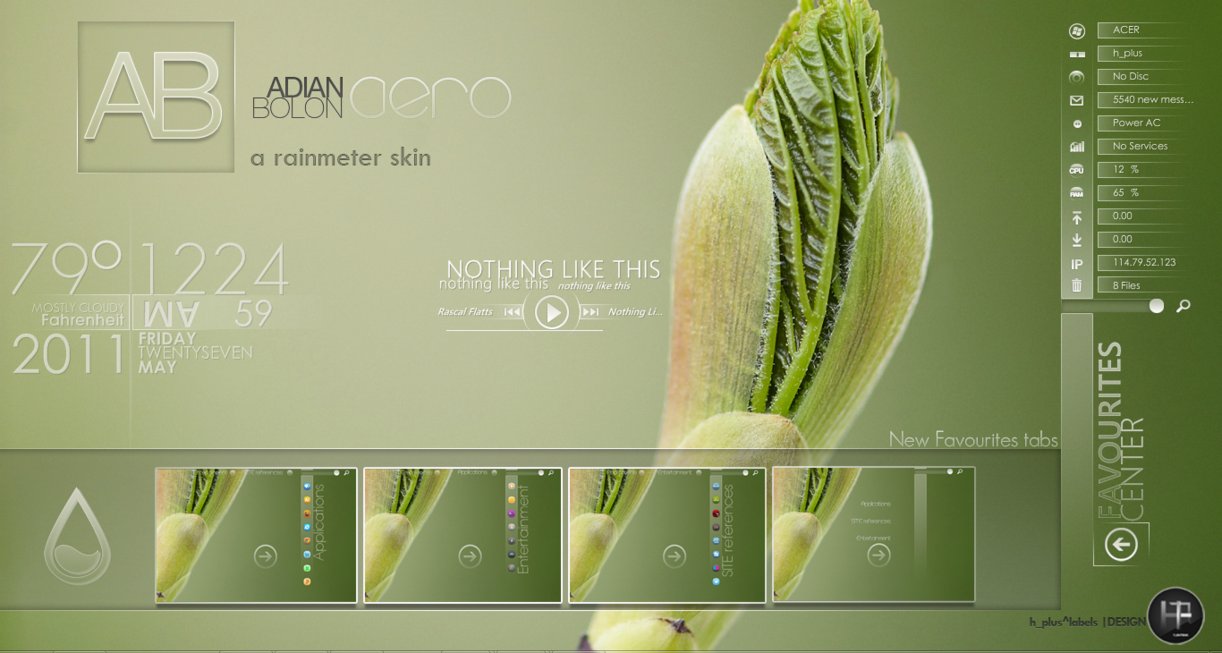 Adian Bolon Aero is one of the most terrific custom skins for Rainmeter. It has options that lets you customize your desktop and can also allow you to launch your most frequently used apps in just one click. With an all-green look, this is definitely a must check custom rainmeter skin for Windows 10.
20. Elegance 2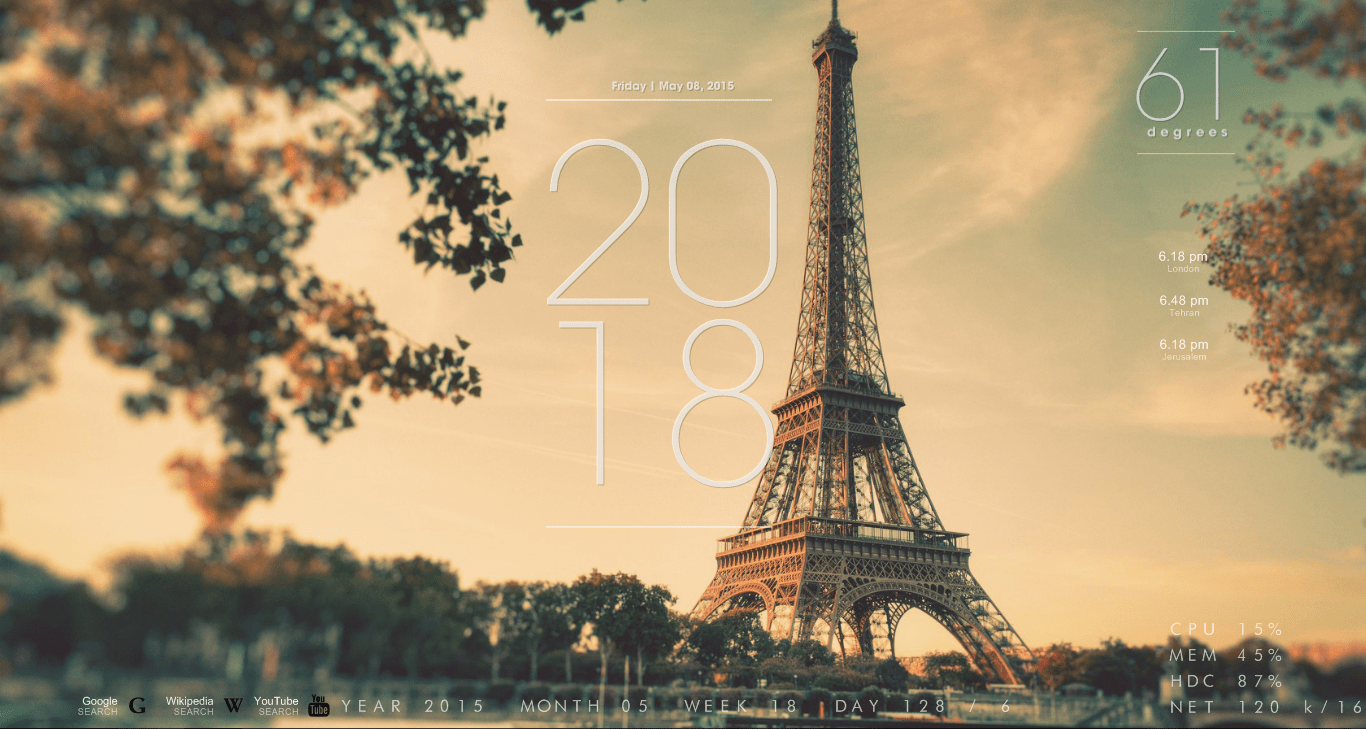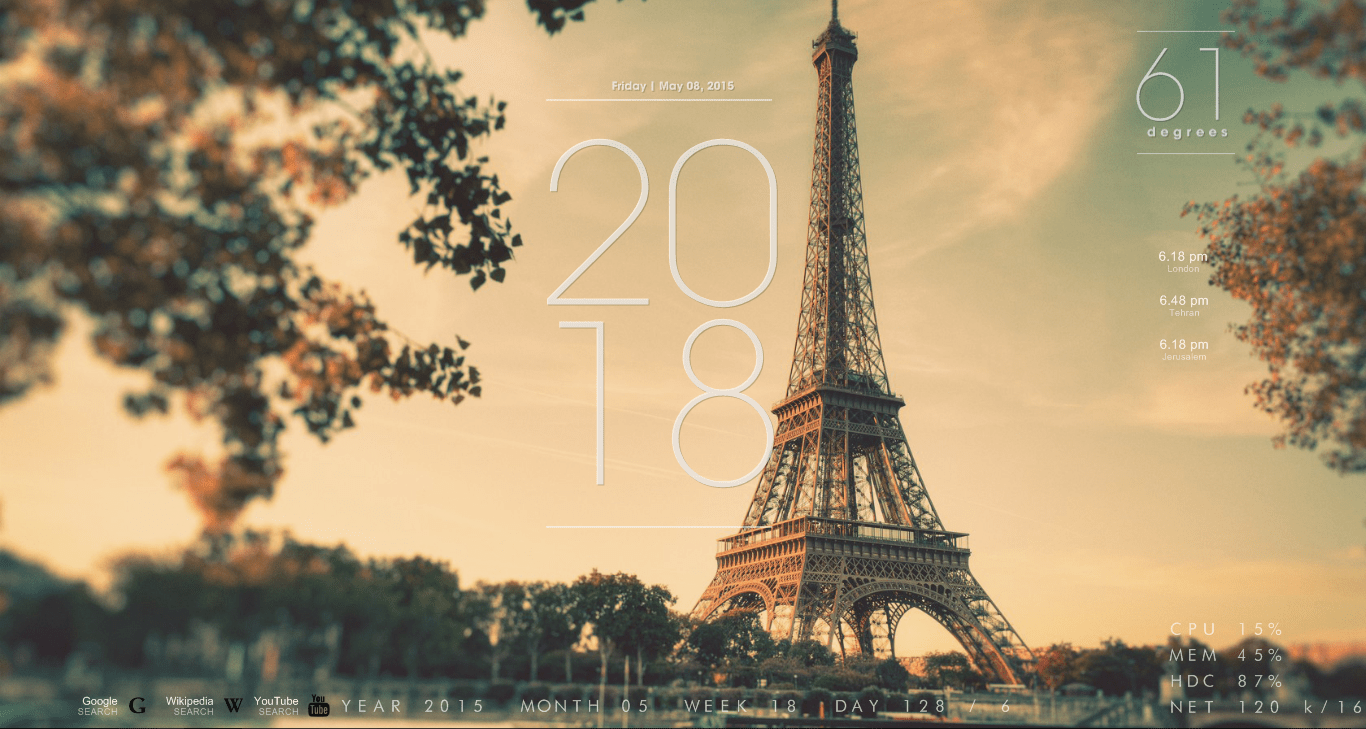 As the name indicates, Elegance 2 is a very elegant looking and graceful custom rainmeter skin for Windows 10. For all those who prefer their desktop to look simplistic, the Elegance 2 rainmeter skin is definitely a must check.
21. Mass Effect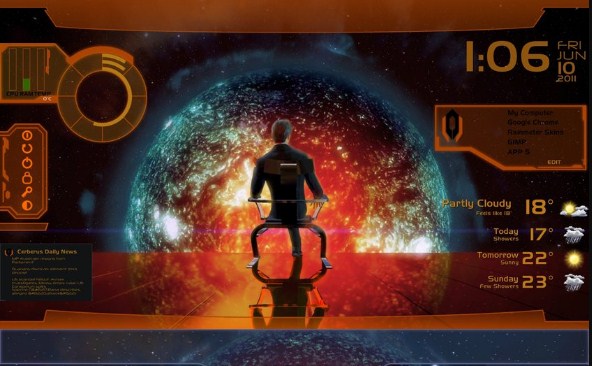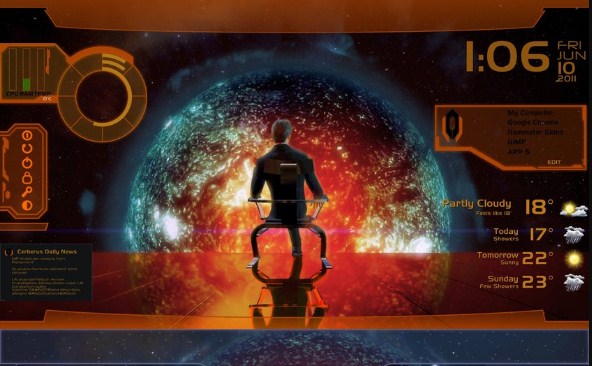 If you love Aero effect, then the Mass Effect custom rainmeter skin for Windows 10 does exactly that on your desktop. Apart from having an aero look on all the icons, folders and even the background, you also have all the necessary widgets right within reach.
22. PILEUS Suit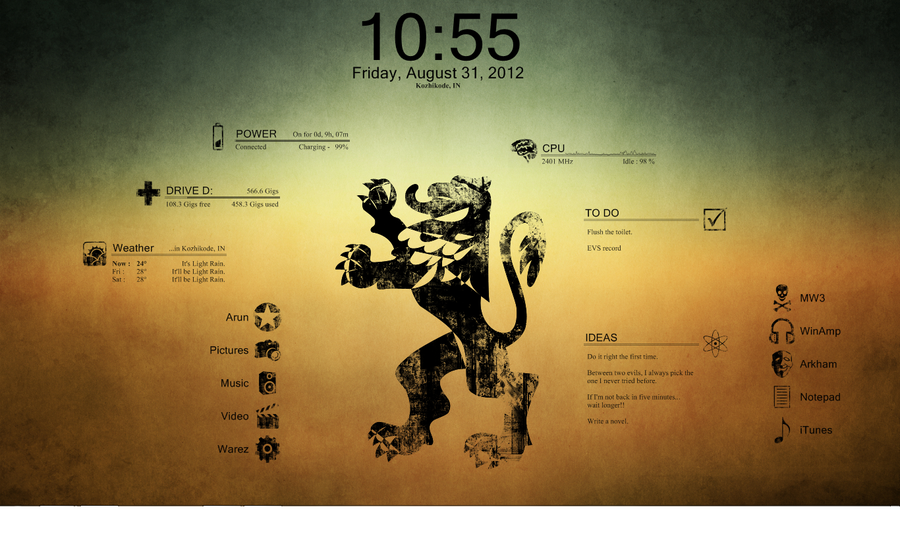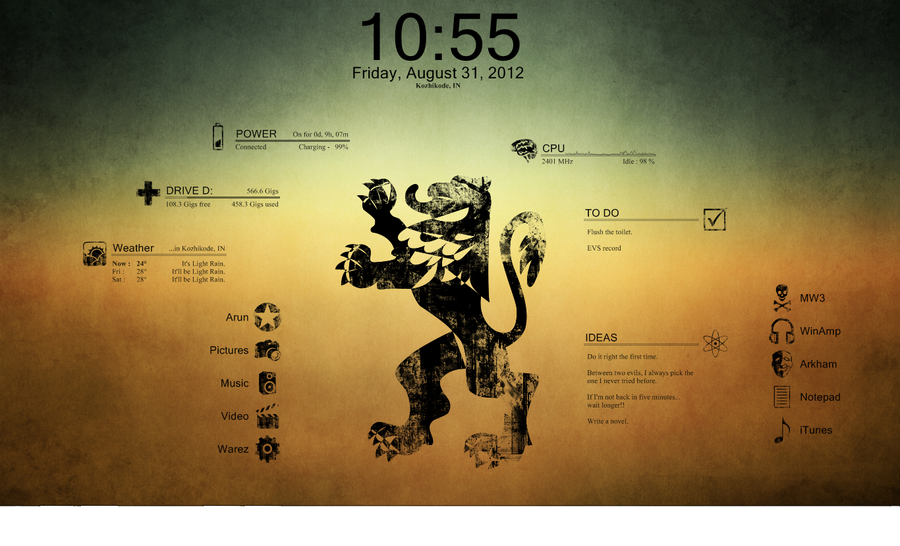 Another awesome rainmeter skin for Windows 10 is PILEUS Suit. There are a lot of features present in this theme and as a result, the size of this theme is also huge. If what you are looking for is a feature-packed rainmeter theme then this is what you need.
23. Lim!t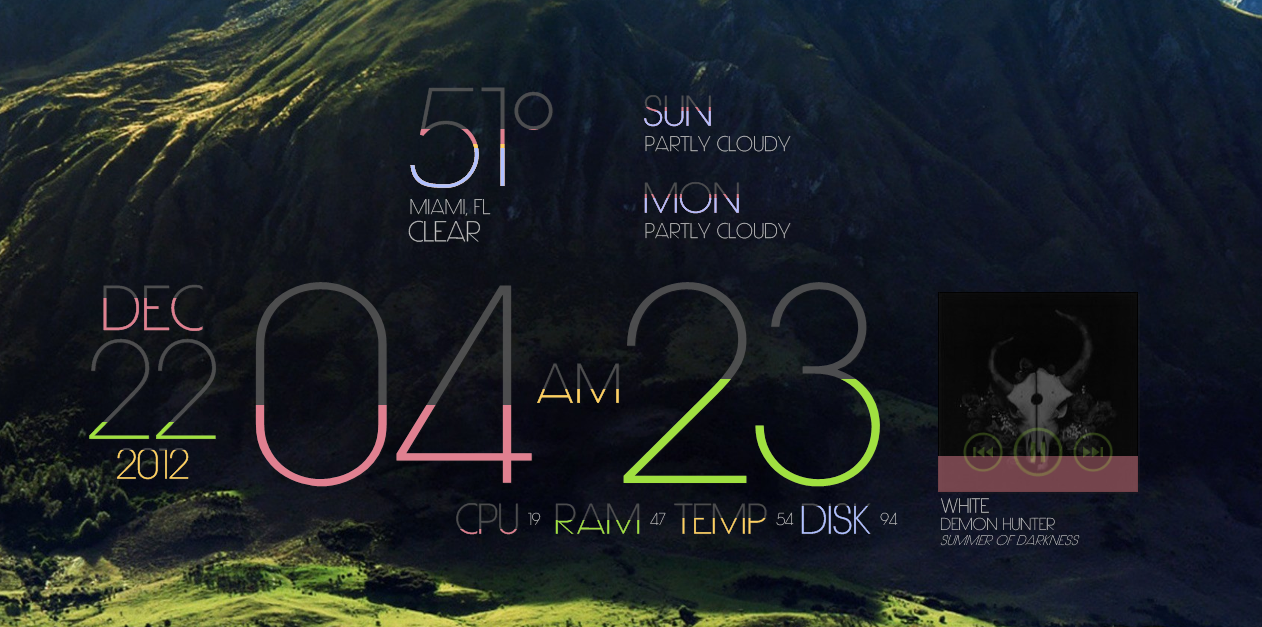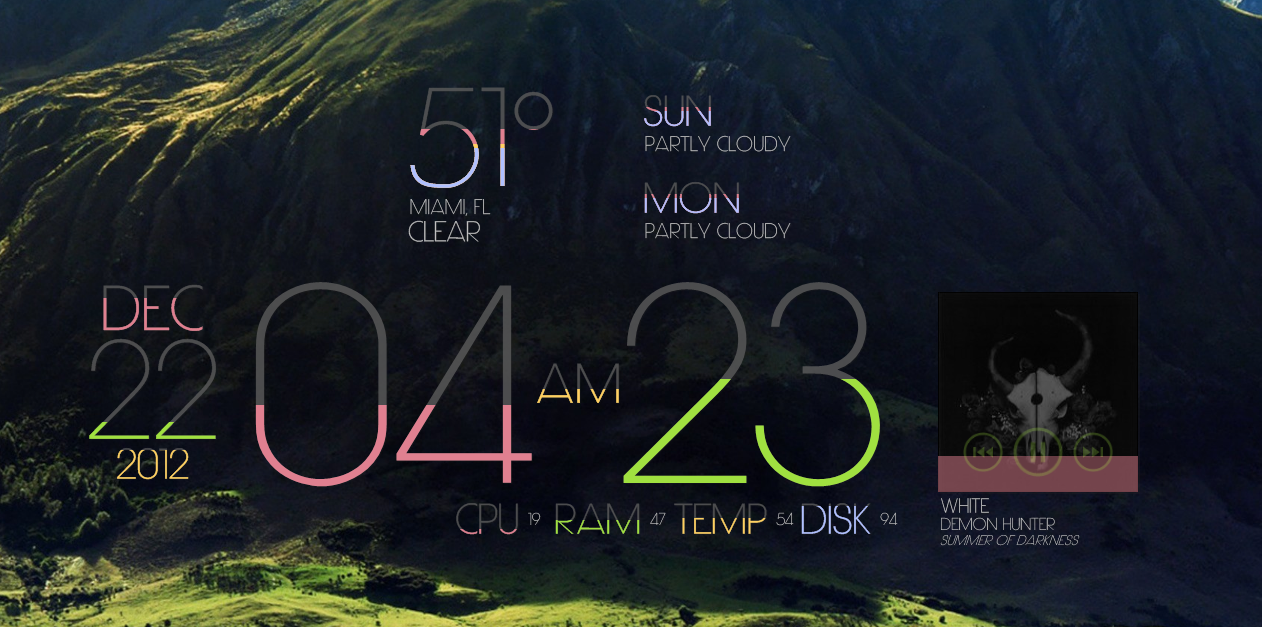 Well, the name of this custom rainmeter skin is not a typo, but it is called "Lim!t". This custom rainmeter skin is a minimalistic skin that offers all the required data but within a very limited space. So if that is what you need, then do check out this custom rainmeter skin.
24. End of the World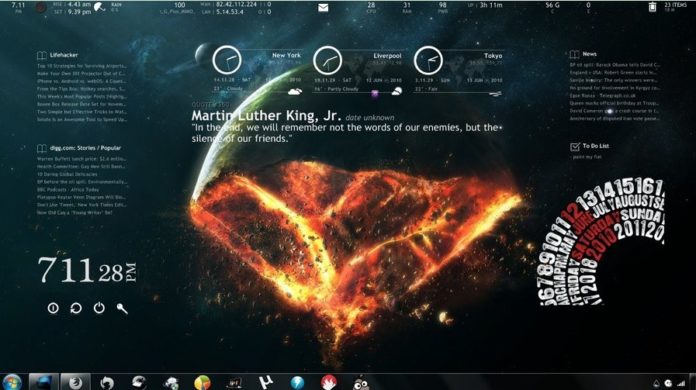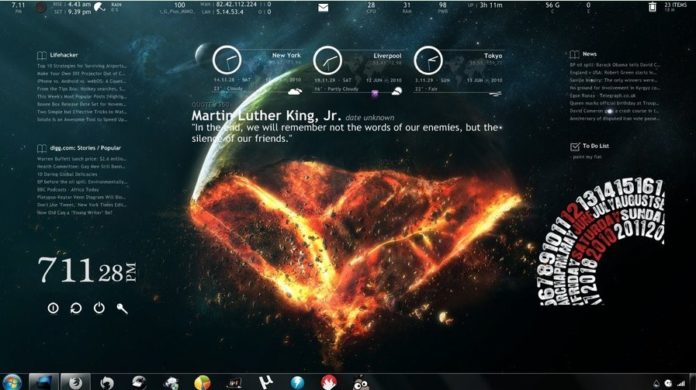 Don't worry, End of the World is just another rainmeter skin for Windows 10. This theme is really futuristic in terms of look. All the icons and other widgets are nicely designed to give a pleasing look to the eye.
25. WISP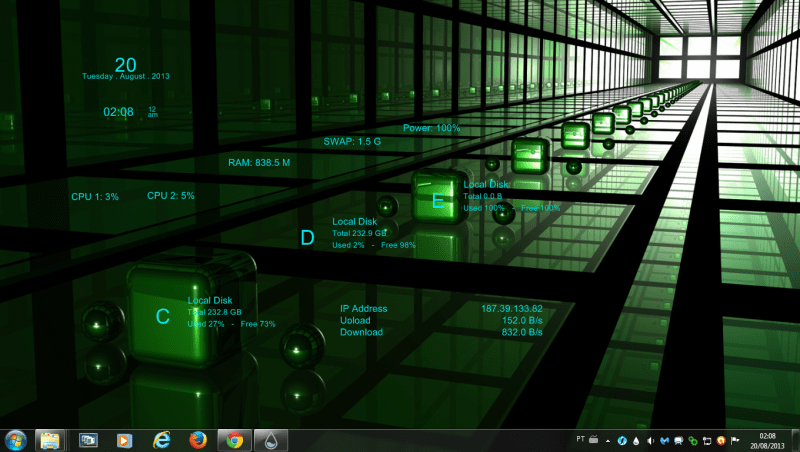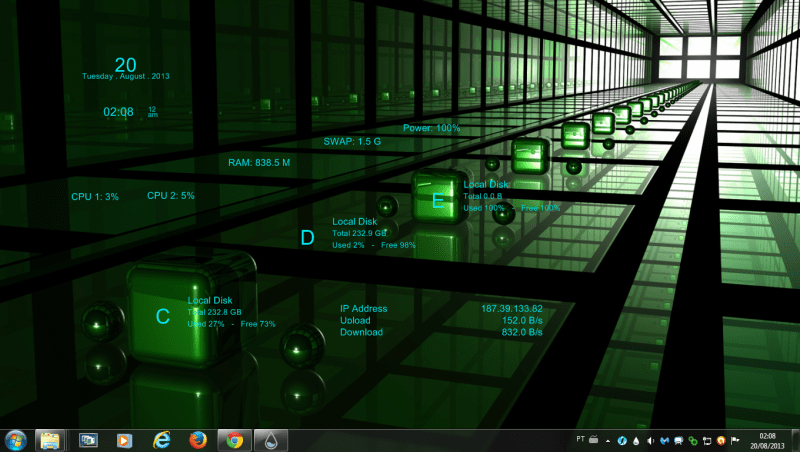 WISP is a custom rainmeter skin for Windows 10 that works best if used with bright wallpapers. The widgets are nicely designed and the boundaries are not much visible for widgets giving a seamless look for all the widgets.
Final Words
So, these were some of the top 25 best rainmeter skins for Windows 7, 8 and 10 operating systems. Did you enjoy the above list? Well, if you would like to share some of your best rainmeter skins, share them down in the comments.
ALSO READ: List of 12 Best Kodi skins 2018