Google is doing a lot of changes to reduce the number of occasions you pull your phone out. We are spending a lot of time being on our phones and other smart devices. Well, Google has already started working to help and control us, humans, to use less of our phones. The latest to come Android version namely Android P will have a redesigned dashboard that shows the time you are spending on your apps. This seems quite fair. But this alone cannot reduce out phone usage, right? Google is also introducing alerts in its apps starting off with the giant Video streaming service YouTube. Google in the I/O 2018 conference this week has announced its focus on digital well-being. This feature comes in focusing on the bigger goal.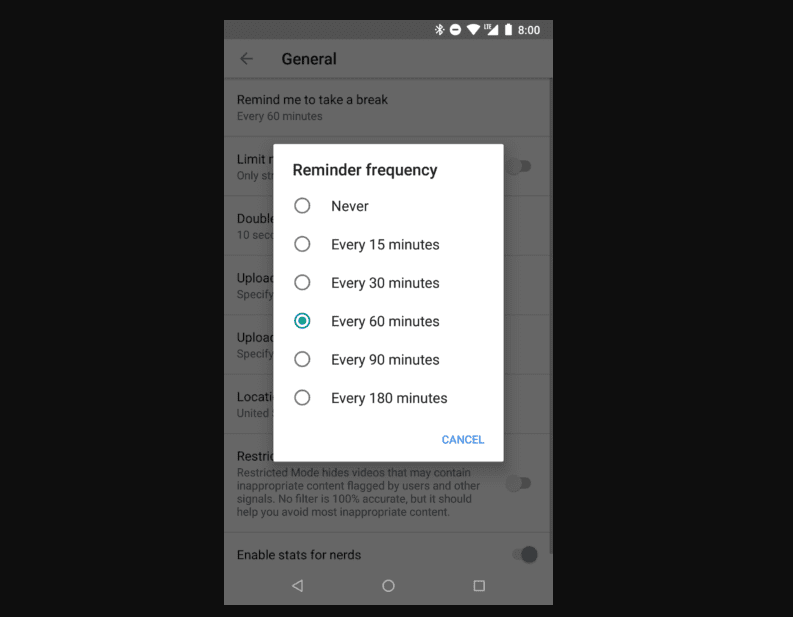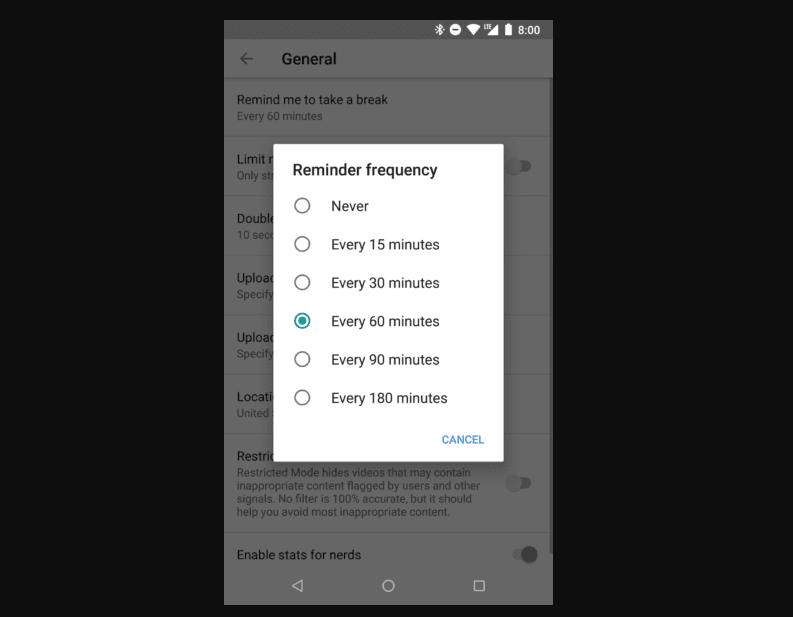 Google is introducing new kind of "take a break" notifications. These notifications will be optional and will display a prompt when a specific limit has been exceeded on YouTube. You can switch on the notifications from YouTube Settings Menu on your device. There is a new "Remind me to take a break" right at the top. The new feature is quite flexible and provides 6 options to choose from. One can choose "Never" if they don't want the feature to be activated. While people who are concerned about their time on YouTube can choose between 15, 30, 60, 90 and 180 minutes' intervals.
These Gentle reminders will help you to control the amount of time you spend on YouTube. Though this is not much of a change it will surely help. Especially if YouTube is taking much of your time, constant reminders can significantly help in reducing it. Furthermore, YouTube is also introducing a "Scheduled Digest" feature. It will stack up all your notifications from an app and deliver them to you at a time you choose. This is pretty neat and allows you to sort your priorities.