Are you fond of listening and watching digital music videos? Then you must be in search of such a Player which will provide you with streams of music videos with free access. You must be thinking of lots of options; but Spotify web player is such a podcast service which can provide you with a handy and hassle-free music content totally free of cost. You can find a lot of options with different language preferences and create your own music collections through Spotify Web Player. The most interesting part of Spotify Web player is its usage of very less memory of your PC or phone compared to all other music apps.
How to get signed up in Spotify Web Player?
Signing up in Spotify Web Player is not at all a tough procedure. You can easily download this app through your web browsers like Chrome, Explorer or Microsoft Firefox. This Web Browser gives you three options to get the sign in.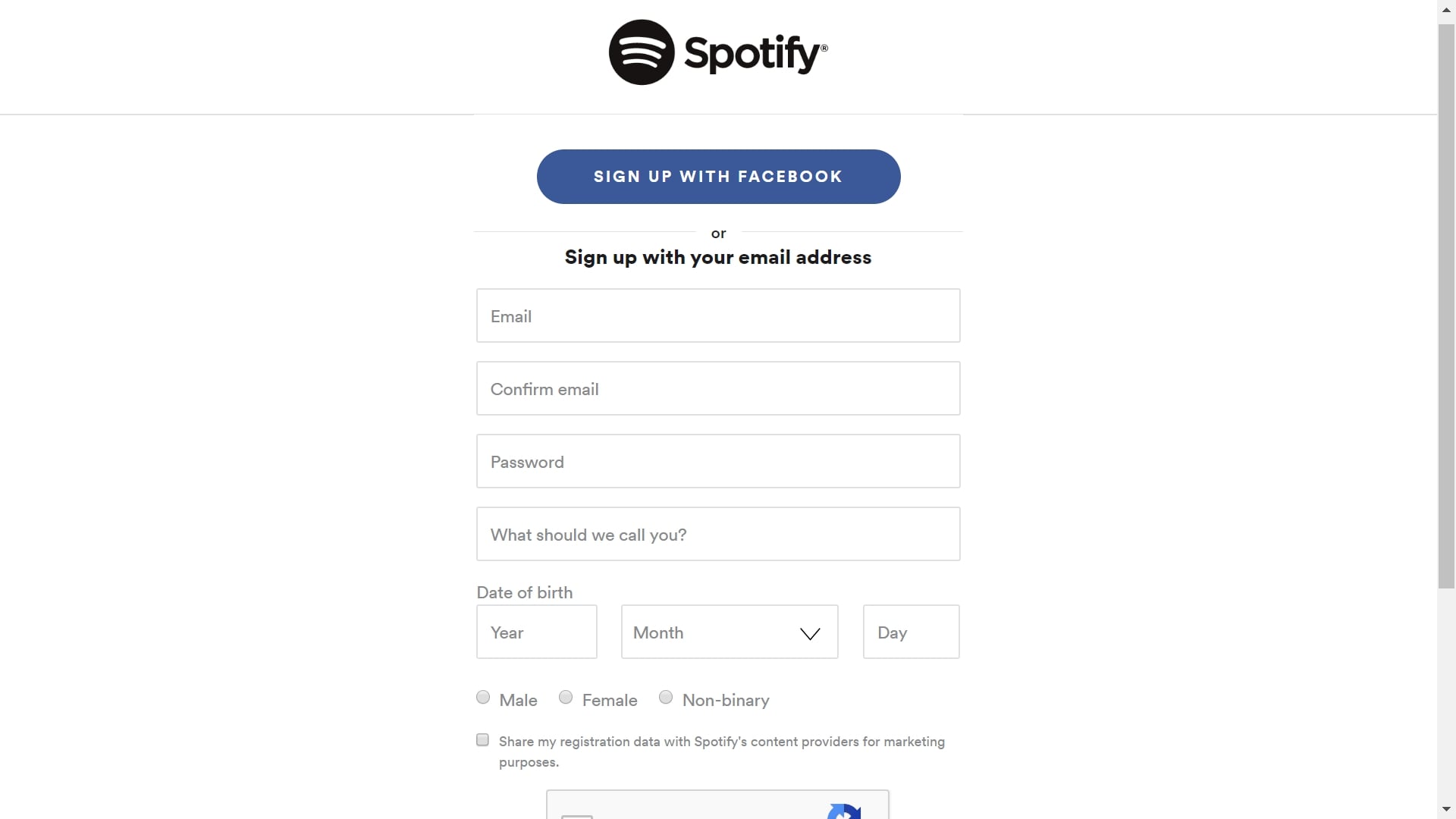 1. You can sign up with your Facebook account.
2. You can sign up with your Google account
3. If you don't have any of these accounts, you can simply register by providing the basic registration details.
How to browse Spotify Web Player?
As you get signed in, you can find a number of options like Home, Search, Your Library, Discover new music, etc. You can easily surf through all these options and get access to your music. In fact, for easy surfing; you can also find multiple options like moods, regional music, albums, trending music, genres, most viral music, new releases, artists, etc. You can make your music Library according to your choice.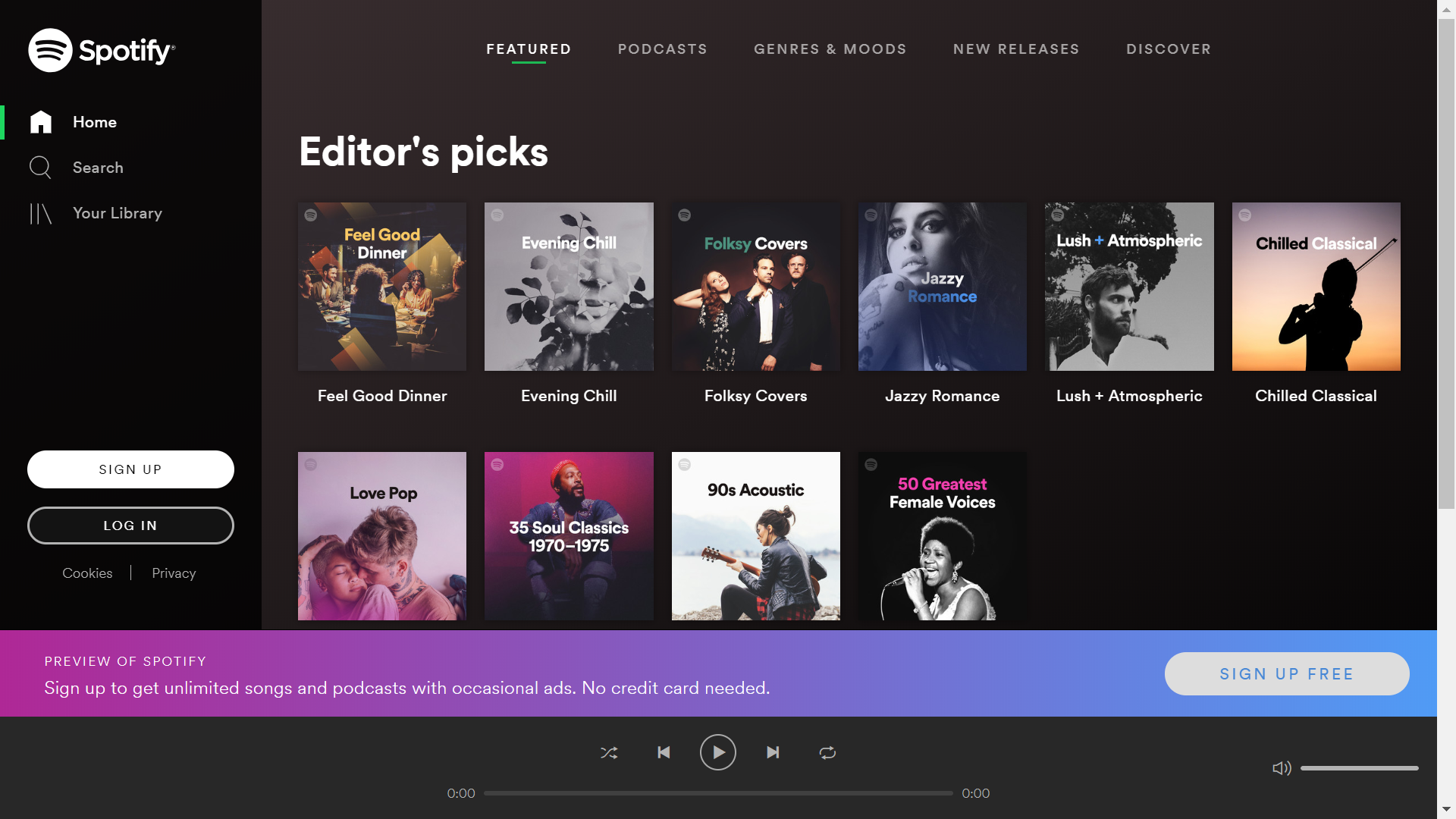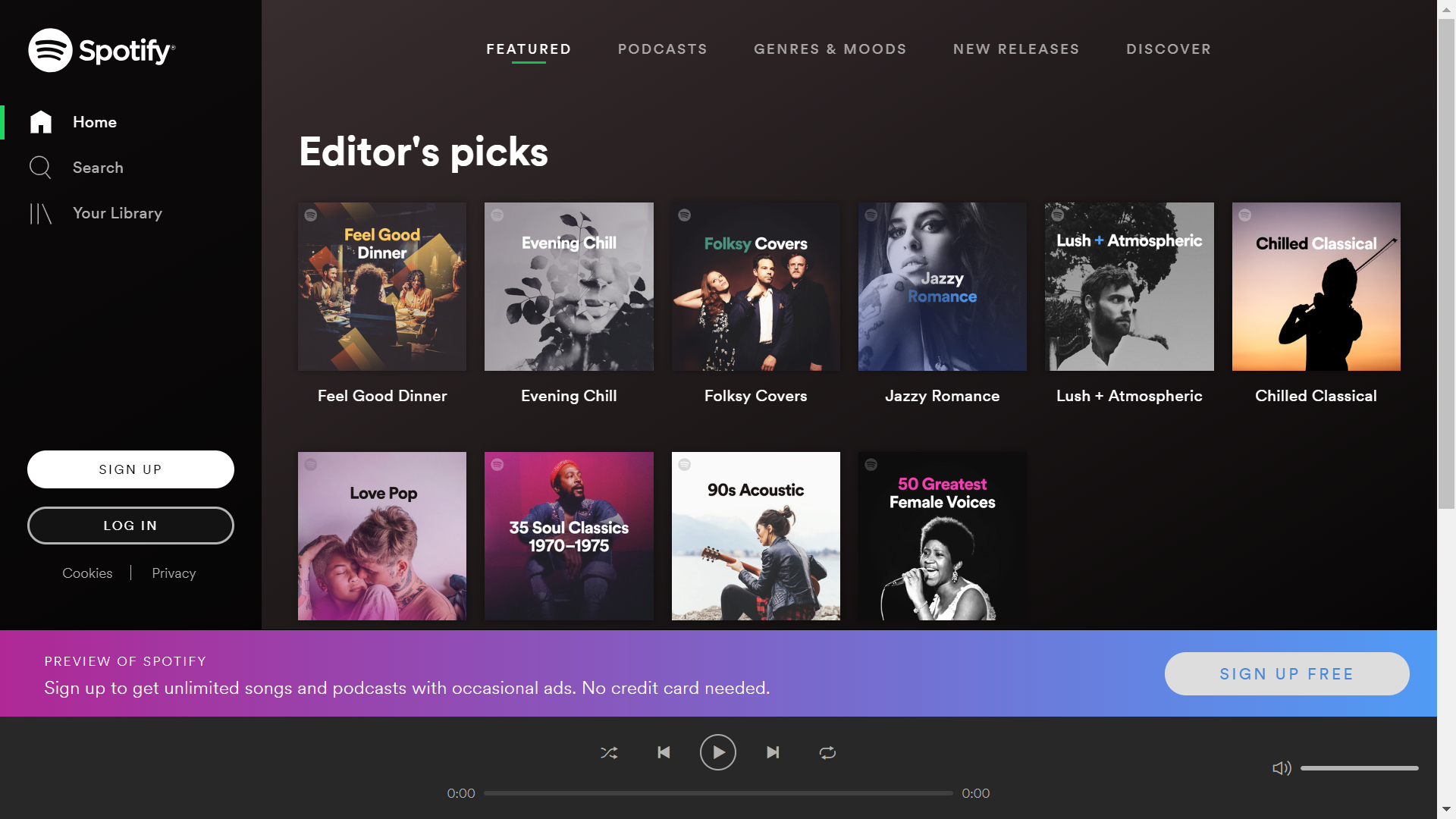 The most interesting and unique benefits and authentication of Spotify Web Player lie in its features like you can add this web player as an add on in Chome browser, and Chromebook. Moreover, as this web player is quiet portable you can easily handle this in your PC memory and save the resources of your PC. Spotify Web Player can be easily embedded by the websites for which; they can be enlisted directly into the pages without even a requirement of any additional application.
Must Read- Music Lyric Apps | Offline Music Apps
Shortkeys for Spotify Web Player
There are numerous Shortkeys through which you can easily listen and search for the music if there is somehow a problem with your mouse or touchpad. They are as follows:
For Chrome:
1. Pause or Play: Alt+Shift+P
2. Play Next Track: Alt+Shift+.
3. Play Previous Track: Alt+Shift+,
4. Save Track: Alt+Shift+F
For Firefox:
1. Pause or Play: Alt+Shift+P
2. Play Next Track: Alt+Shift+.
3. Play Previous Track: Alt+Shift+,
4. Shuffle: Alt+Shift+F
5. Repeat: Alt+Shift+R
6. Play Album: Alt+Shift+B
Best supported browsers for Spotify Web Player:
Spotify Web Player is a very user-friendly and supportive music software and can be supported by any of the web browsers easily. Yet, the most effective browsers for this app with the best performance are Google Chrome, Opera, Internet Explorer, Firefox and Edge. If you try to use Spotify Web Player in other browsers than these, it will be a bit problematic and will not support well.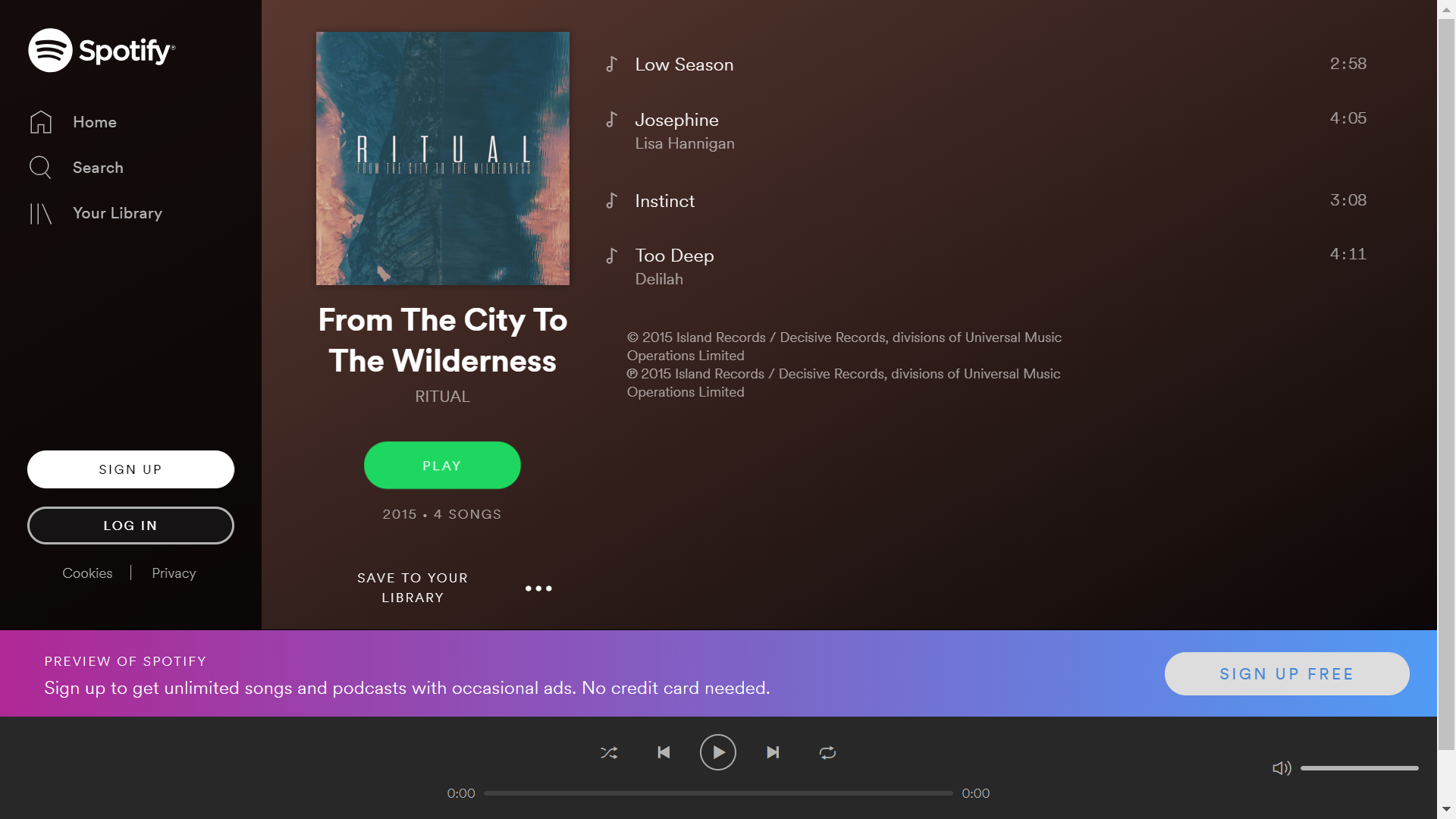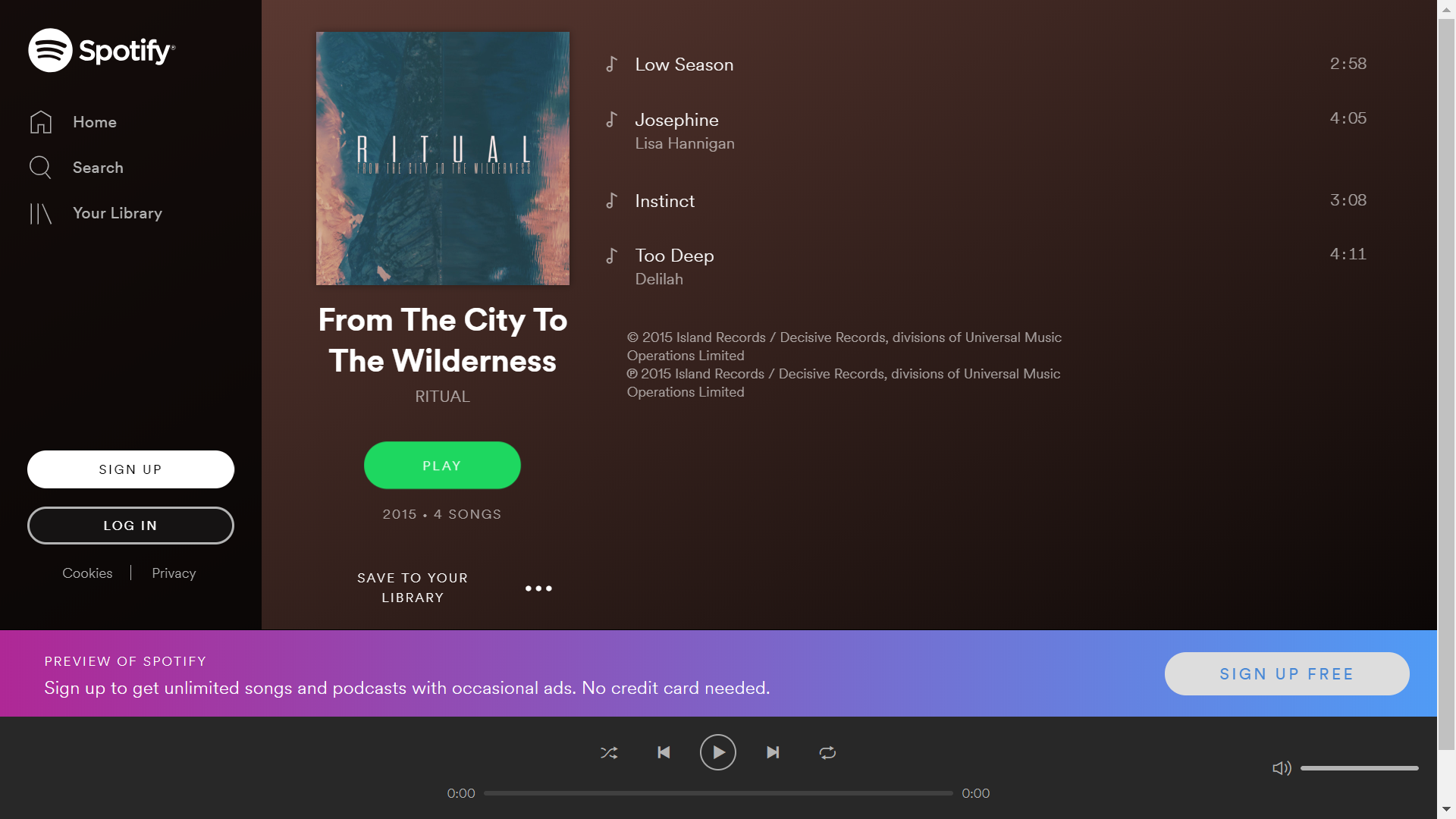 Sometimes you may find some problems with the functions of Spotify Web Player and it may not work properly even in the listed web browsers. Then it means that you need to update the version of either your web browser or the version of Spotify Web Browser. Updating the web browser or the Spotify Web Player is not all a tough task. You can find a menu option where there are many tools. Go to the Settings and from there select for the updated version. Your PC browser will be updated within a few minutes. Restart your PC and your Spotify Web Player will start to work again.
Updating The App
Again, to update the Spotify Web Player, go to the settings options and select the version. Then, upgrade it or you may simply search for "update the version of Spotify web player" in your web browser and download the updated version of the web player.
Some minor downside of Spotify Web Player
Spotify Web Player is definitely a very convenient and user-friendly web player, yet it has a very few downside or cons. They are as follows:
1. Spotify Web Player is a bit friendly with the desktop app i.e, in case of the audio files the music in the web player is streamed at a lower bitrate. Where it is 128kbps available for the free users in the web player, it is 160 kbps in the desktop app. Subscribers who are premium users can get about 256 kbps in the web player but around 320 kbps in the desktop app.
2. As the media playback is highly controlled by your PC or earphones/headphones,web player can't acess it.
3. There is no option for the premium subscribers to download tracks in offline. The app should be downloaded.
Must Read – Spotify Alternatives | Free Music Player
Conclusion
In spite of these very minor shortcomings, the utilization of this web player is much more worthy; and helpful for the free users who are in search of an updated music web Player. Spotify web player is now the most advanced option for you than listening to music or watching them through Youtube.