Rumours have been going around about the Nokia 9 since the second half of 2017. Nokia 9 was expected to be the company's flagship device for 2017. But that didn't happen. But now in 2018, the launch of Nokia 9 certainly seems more natural. As the Nokia 8 has already been launched, its time for this year's Nokia flagship. And the company is planning the same going by the leaks. The spec sheet of Nokia 9 has been leaked online.
Slashleaks has posted the specifications of Nokia 9 along with the rear panel image. Going by the image and specifications the Nokia 9 might sport triple camera system. A similar setup has recently been introduced by Huawei in their latest flagship and is already catching a lot of eyes. Nokia might be able to build over this new triple camera system doing the rounds.
The specifications:
According to the specs the Nokia 9 might be having a 40MP camera complemented by a 20MP secondary telephoto lens. In addition to this setup, Nokia 9 is also expected to sport a third 9.7MP  monochrome camera. All the lenses will be powered by Zeiss optics which doesn't come as a surprise at all. As Nokia has been working with Zeiss optics even before it was acquired by Microsoft.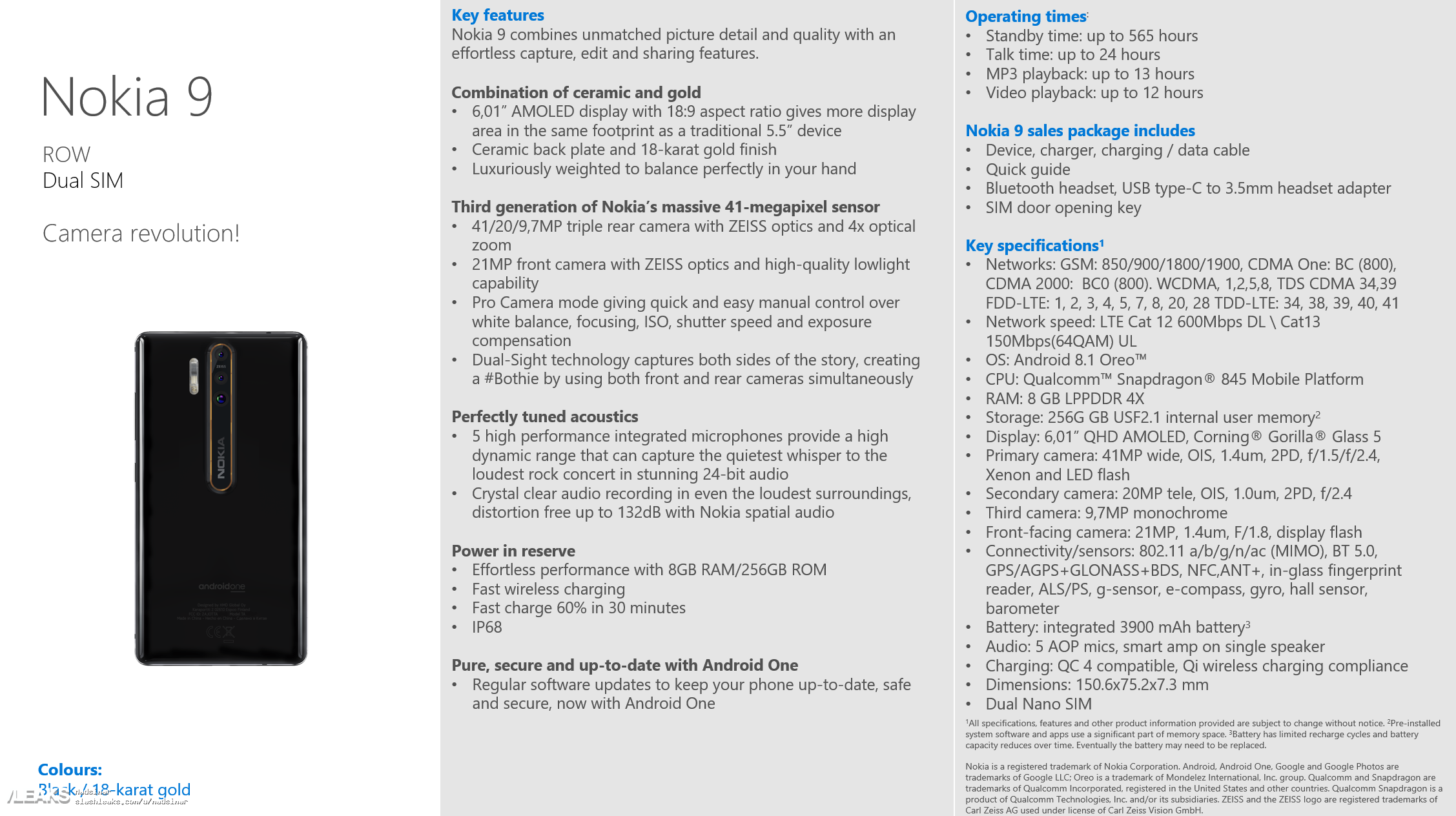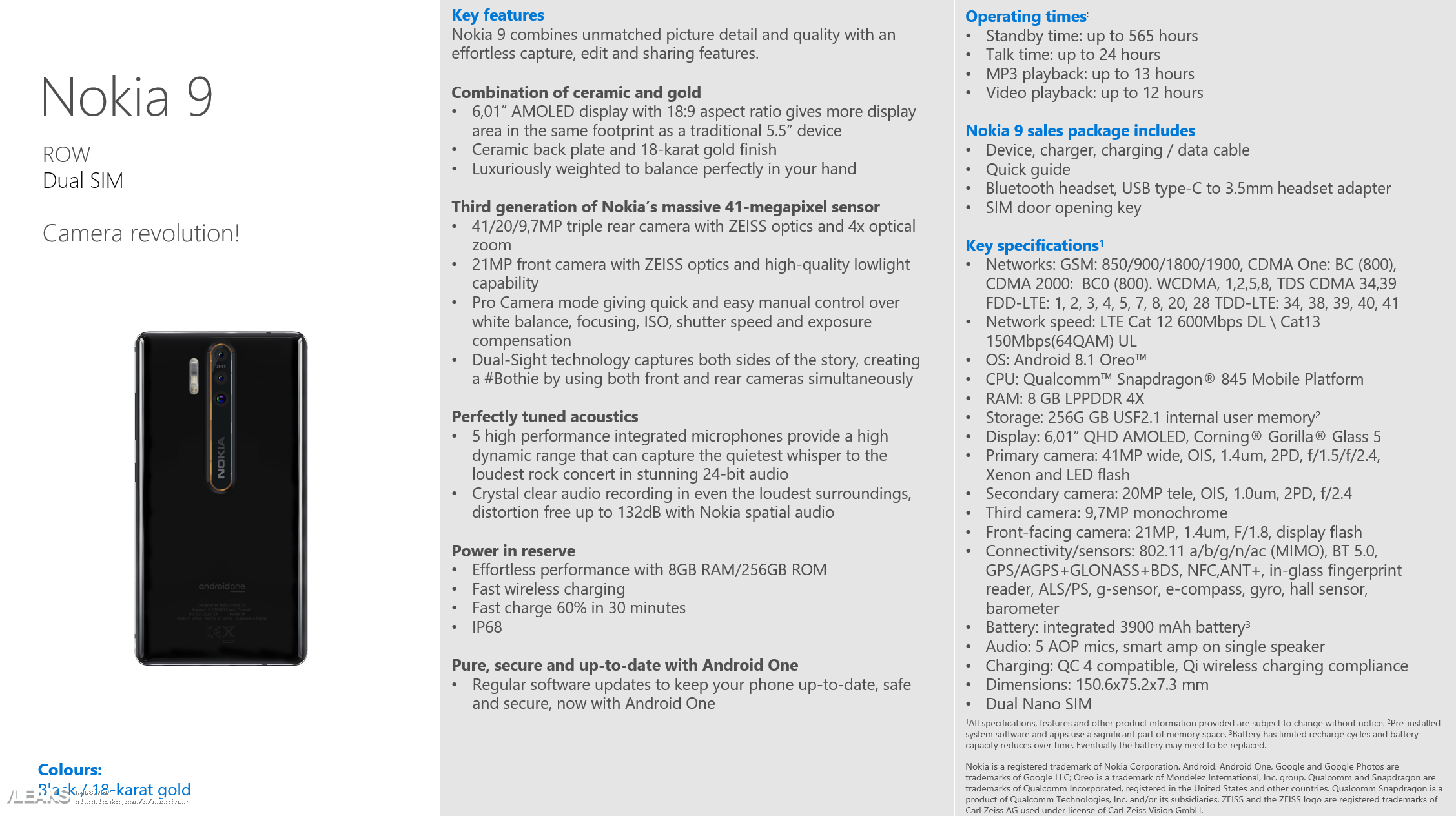 The Nokia 9 will reportedly be sporting a 6.1-inch QHD AMOLED display with 18:9 aspect ratio. All this hardware will be powered by a top of the line Snapdragon 845 processor coupled with 8 GB of ram. Nokia 9 is expected to have 256 Gb of storage as standard. All this could be powered by a 3900 mAh battery which is expected to have Qi charging capabilities.
Moreover, the phone's spec sheet suggests that it might come equipped with a ceramic back and 18-carat gold finish.The spec sheet further reveals that Nokia 9 is going to be IP68 water and dust resistant. One Interesting fact revealed by the spec sheet is that Nokia 9 might include an In display fingerprint scanner.
This has previously been seen on the Nokia 8 sirocco and Nokia 7 plus. On the audio front, the Nokia 9 might come with 5 mics to record 24-bit audio. The device could be launched under the Android One program.