English is a widely used language over the internet and on digital devices, but, if available, a whole lot of people prefer to use their local language. In Android, selecting a language from Settings applies it system-wide, and because of this, most people don't choose a different language. But, Google Maps now lets all its users set a language that can differ from the rest of the phone. In fact, Google announced this feature last month for India during its L10n event, but this is now made available globally.
How to Change App Language in Google Maps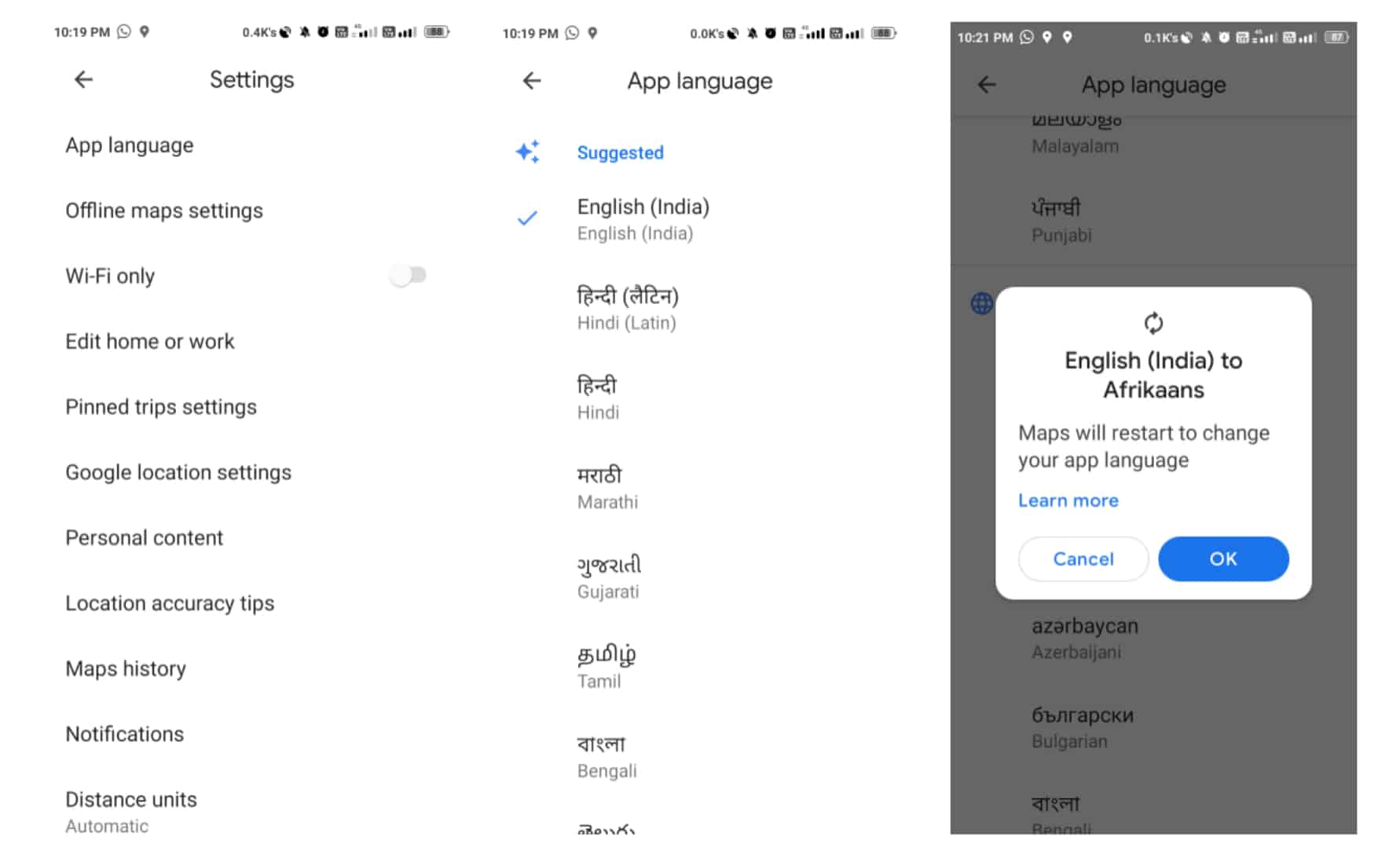 To access this feature, you need to tap your profile avatar in the Maps for Android app and then select Settings. Next, tap the App Language option to see the list of all available languages for the app. There, you'll first see your existing language, followed by a list of "Suggested" languages and a section with a list of "All" languages. Once you select your preferred language, the app will restart itself to apply those changes.
After the language-change process is successful (the language pick downloads in the background), everything in your Maps app will change from English to your newly selected language. This includes the bottom bar, search, settings, notifications, menu, and more.
Google is rolling out this new language setting on Google Maps via a server-side update for recent versions of its Android app. Previously, users could only alter the voice used for navigation settings.