How about a single platform to manage all your activities in a much more easily accessible format? 
Presenting to you Google Fit.
An innovative platform for Android devices and Wear OS. Google fit consists of a single set of application programming interface (APIs) for managing our day to day activities like running, cycling, etc.
Are you a fitness freak? Then you might be having a fitness tracker or any such wearable device for tracking your daily activities. But with all those trackers you need to have different compatible apps for managing your data. Sometimes it becomes difficult to maintain our everyday data; especially when we are using trackers from different companies.
Must Read- Best Bluetooth Smartwatch | Best Wearable Devices
What exactly is Google Fit?
Google Fit is a fitness and health monitoring platform designed by Google Inc. for Android devices and Wear OS.
Google Fit consists of a single set of API (application programming interface) to store and manage all our health data. This all data is measured by the sensors of our smartphone or wearable devices like fitness tracker, compatible scales and heart rate monitors, etc.
AS claimed by Google, Fit is compatible with more than 43 different types of applications. It collects data from different fitness apps and trackers. Then manages all those data in a single sheet under various categories like "Distance Travelled"; "Calories Burnt"; "Sleep Duration" etc. Google Fit Wear OS supports GPS, accelerometer, gyroscope, etc. for tracking our daily activities. The data so collected can be accessed from the Google Fit app or their official Fit Website as well.
The Intuitive Interface of Google Fitness App
One of the most noteworthy features of Google Fit is its user-friendly interface. Google Fit has a very clean and neatly organized interface for managing our data.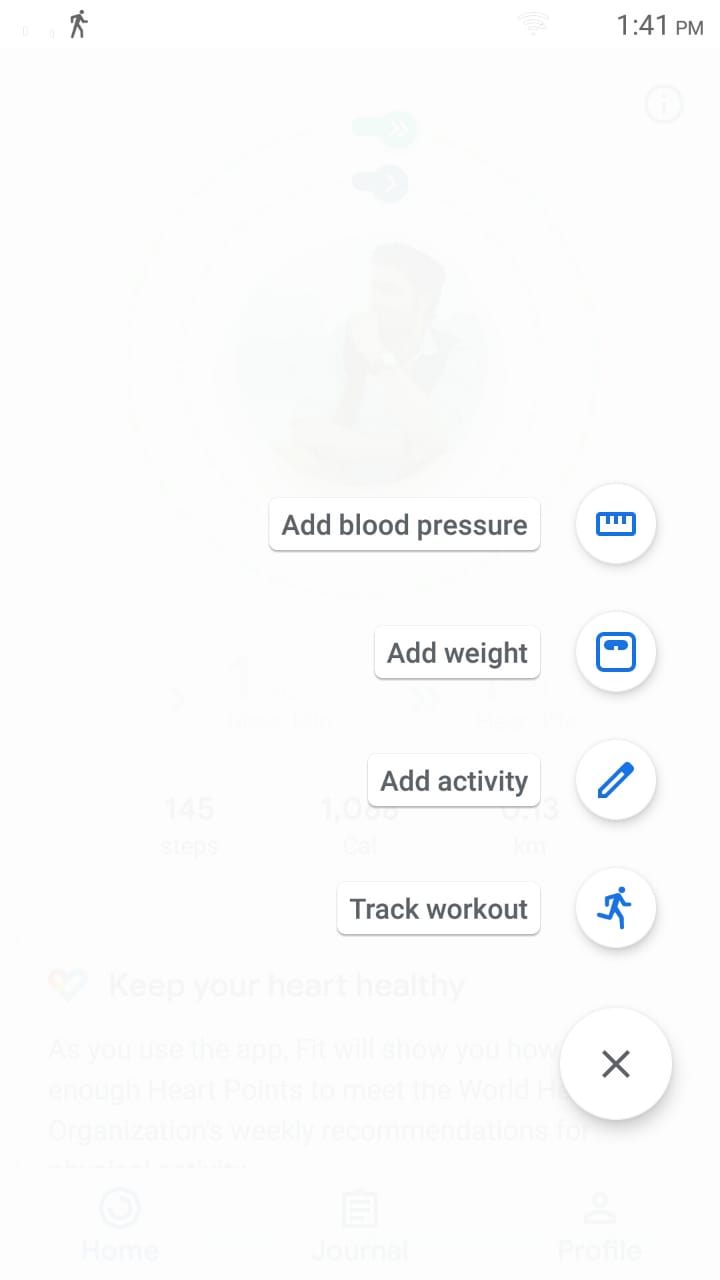 Google Fit is compatible with wearable devices from Nike+, Xiaomi, Samsung, Acer, etc. It is also compatible with various fitness apps like Map my Run, Instant Heart Rate Monitor, Lose It calorie Counter, etc. for keeping a note of our fitness activities.
Google Fit lets you choose from over 120 different fitness activities like swimming, running, cycling, etc. It often happens that many fitness trackers fail to keep track of our activities continuously. Like while performing squats or doing push-ups (because we perform those activities standing at a particular place). Discontinuous data tracking leads to abnormalities in our fitness records. This is where Google Fit plays a role. Google Fit is capable of tracking all those in-position activities which the other tracker fails to. It conveniently measures the calories burnt based on our height, weight, and gender.
Google Fit also provides you personalized coaching based on your body type. It awards the user with "Move Points"; which is earned when the user performs activities instead of sitting down. And with "Heart Points"-when the user performs those activities which pump up the heartbeat.
Google Fit developed all their fitness modules in collaboration with the World Health Organization (WHO) to promote fitness among the audience.
Let's go in Bit Depth on What all can we do with the Fit app
Google Fit collects data of the calories burnt from different applications like Calorie Counter, MyFitnessPal. If the data input is continuous, then Google Fit generates a chart predicting the weight lost by us over time.
You can set your targets in Google Fit. Google Fit will predict and display how close you are from achieving your set goals.
You can select from over 120 different activities from Google Fit's module. Google Fit is also capable of tracking continuous data; while performing various static and dynamic activities by accessing various sensors from smartphones or Wear OS.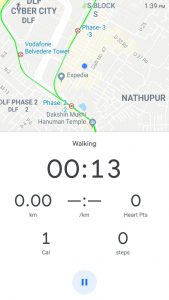 Google Fit displays data and creates a chart showing different activities each highlighted with a different color coding; which ensures easy tracking of any particular activity.
Google Fit combines data obtained from various sleep tracking apps. And then prepares a chart which will analyze the quantity and quality of sleep you have taken.
What's So Cool About The Latest Update
Google always paid more attention to details. So the same efforts were made on Google Fit and its most recent updates.
The most noteworthy addition to its features is a neatly outlined Octagon. It displays your goals and displays the Move Points; and The Heart points acquired by you; with the exact count highlighted in the center of the Octagon; which you can place directly on the home screen of your Android device.
As a result, you can access your recent activities, directly from the home screen! without launching into the main application. This Octagon can be customized according to the user's choice of activities.
Another update which Google Fit received is the – "Pill". It is a pill-shaped notification bar displaying activities like calories burnt, step counter, distance traveled, etc.
Google is working actively on another widget which will be guided breathing exercises. It will be going to be a very valuable addition to the app.
Why should you use Fit?
Google Fit is an excellent application which allows the user to access all the health-related data; obtained from different trackers into a single interface.
Another innovative feature of Google Fit is its precise automatic tracking. Whenever you start any activity; Google Fit will identify the type of Activity you are performing and then will begin tracking the data.
Google Fit is the all in one application which allows tracking from different trackers into a single sheet. So you don't need to open tonnes of various applications to track your health data. Google Fit does the job and saves a lot of time.
For the fitness freaks and the health conscious guys; Google Fit is the ultimate health organizer.
Official Downloading Link: Google-Fit