We all use Windows system but there are many situations where Windows gives you an error message. One such condition occurs when you plug in a USB device and it gives an error message that USB Device Not Recognized Error in Windows. There are many reasons behind this error such as Filesystem corrupt, partition problem, or USB driver error. The last worst condition is that your USB device is corrupted so it won't work or unreadable to the Windows system. Here we are going to list some of the Techniques to solve Fix USB Device Not Recognized Error in Windows. Read the full post.
Also Read: How to take a Screenshot in Windows 10
Ways to Fix USB Device Not Recognized Error in Windows
1. Check for the Device is appearing in Device Management or Not
To check this you have to open Disk Management on your Windows system. To do so simply enter the Windows Key+R, then a popup will appear on the screen that is Run dialog box. then type diskmgmt.msc and click OK. Disk management window will appear on the screen.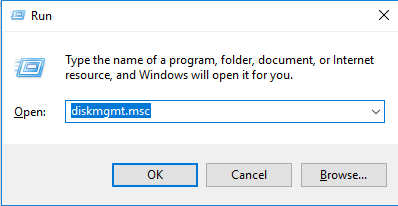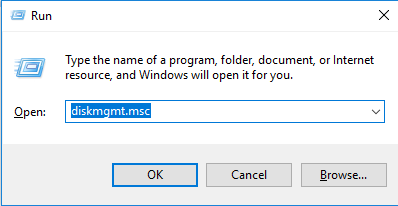 Now you have to check whether the external device is showing in the bottom left or not. If in case it is appearing then simply format your device and plugin. This might solve your issue but in case it won't work try other alternatives.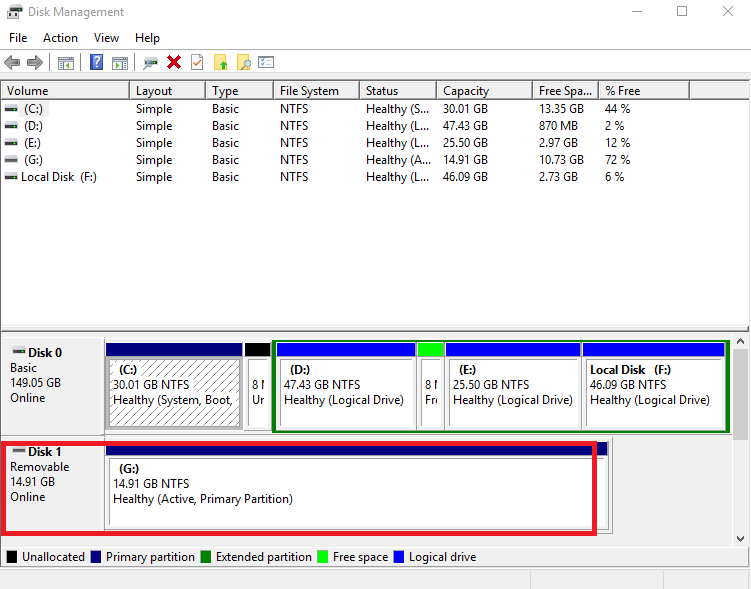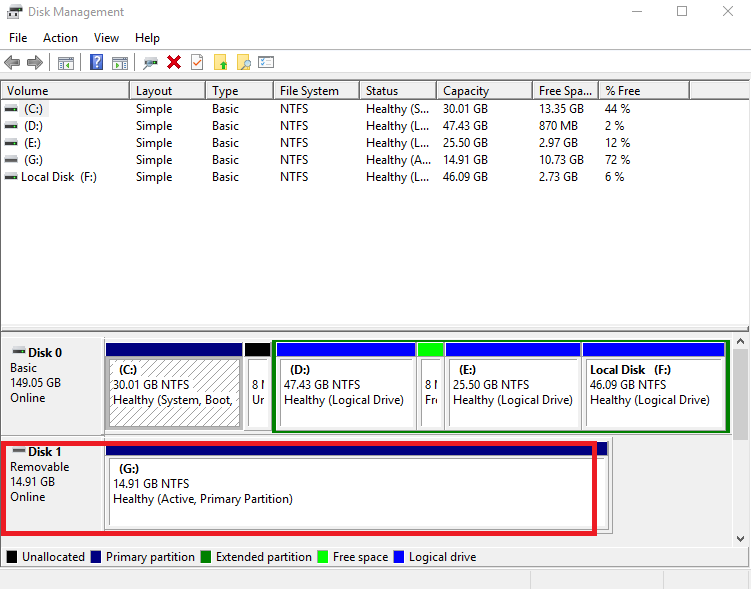 2. Format and Partition it Properly
Another case for the Fix USB Device Not Recognized Error is the partitioning problem. To solve the issue you have to open Windows disk management as mentioned in previous method and these steps.
Right-click on your USB drive and click on format. There will be some warning message ignore it.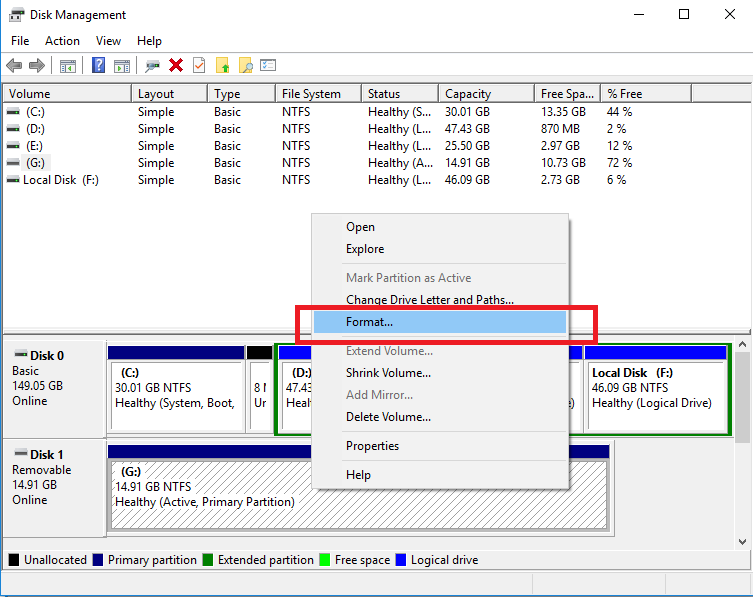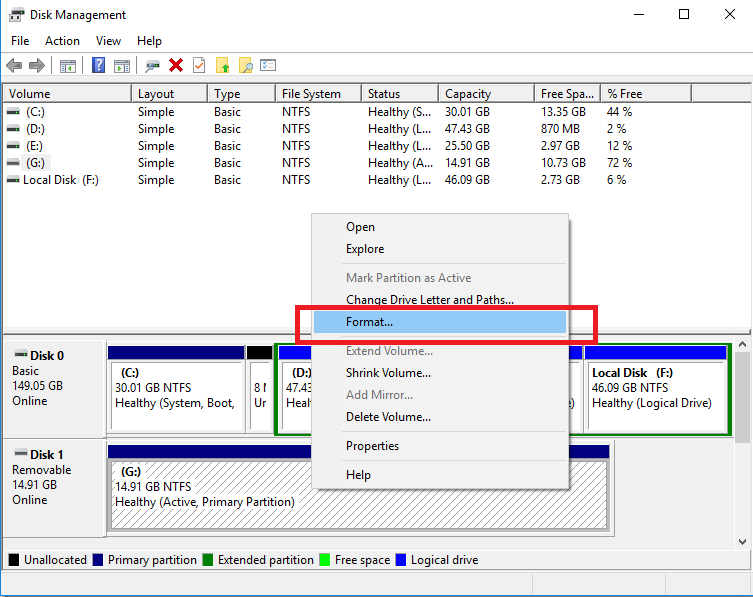 A new dialog box will appear which gives you the option to format the drive. Before that select your file system as NTFS and Default for allocation unit size.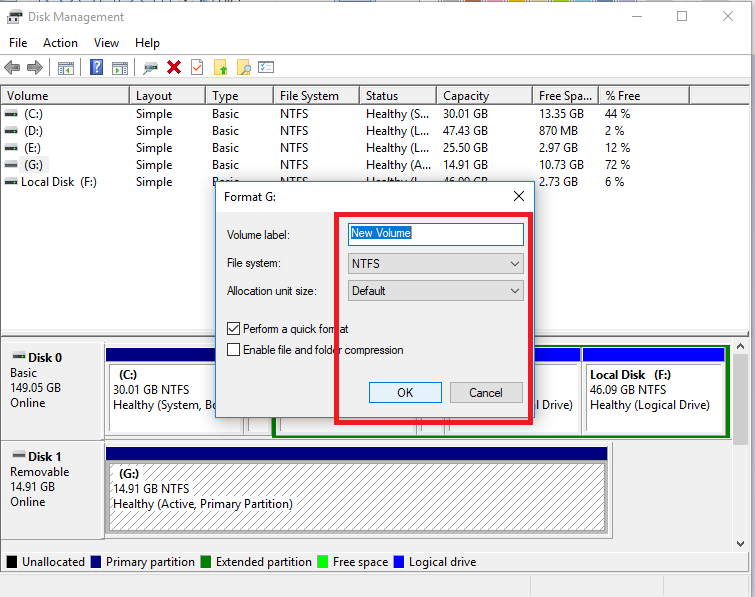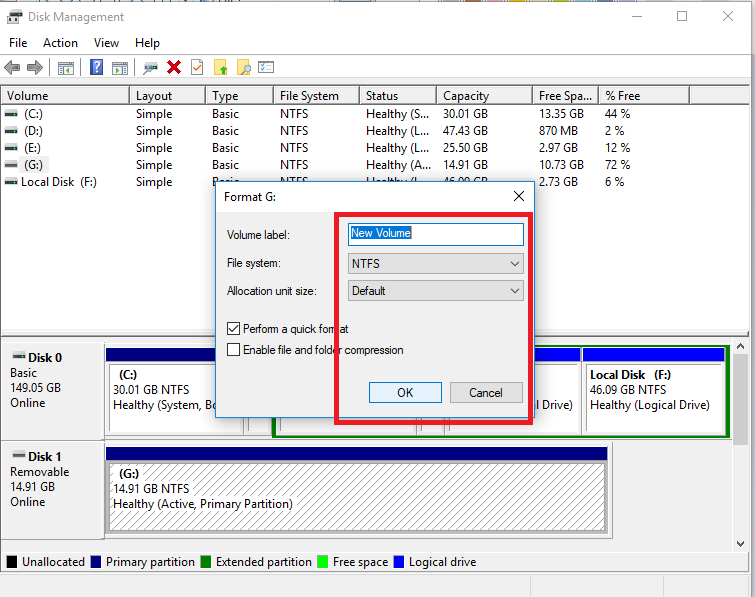 Now click on the OK format will be done.
Unplug your USB drive and plugin again. Your error might be solved.
Also Read: How to enable Fast charging on Android smartphone
3. Use Windows Troubleshooter
Windows Troubleshooter can solve many hardware related issues. Windows 10 has enhanced Troubleshooter which is very effective one. Follow the steps to solve USB device not recognized error using Windows Troubleshooter.
Go-to Settings and click on Hardware and other device option.
You will see many devices select your USB device Right click on it and choose Troubleshoot option.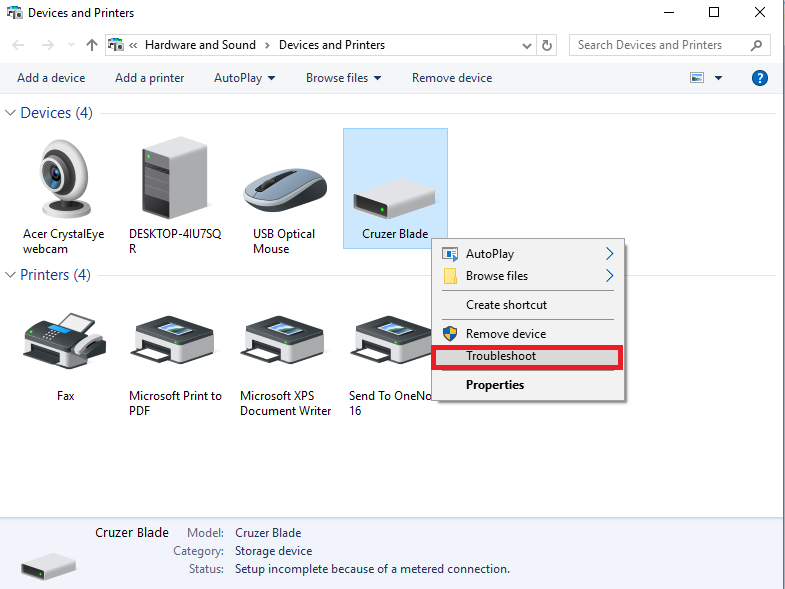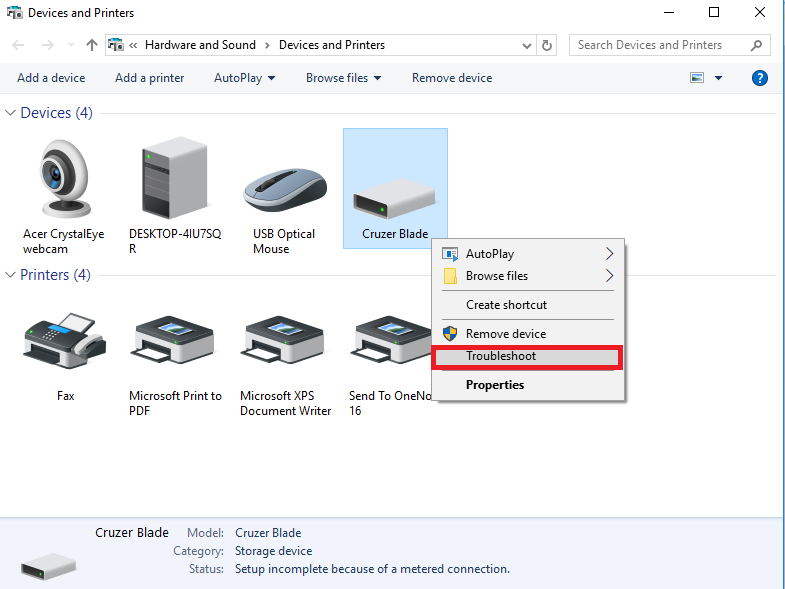 It will detect the problem and solves it automatically you don't have to do anything.
4. Update Device Driver
USB Device Not Recognized Error suggest that your system isn't detecting the USB drive. It may be due to outdated drivers. Updating your drivers is fairly important as it might solve your issue. To update the Driver follow these simple steps.
Go to Device manager and scroll down you will see the option Universal Serial Bus (USB) controllers. Double click it.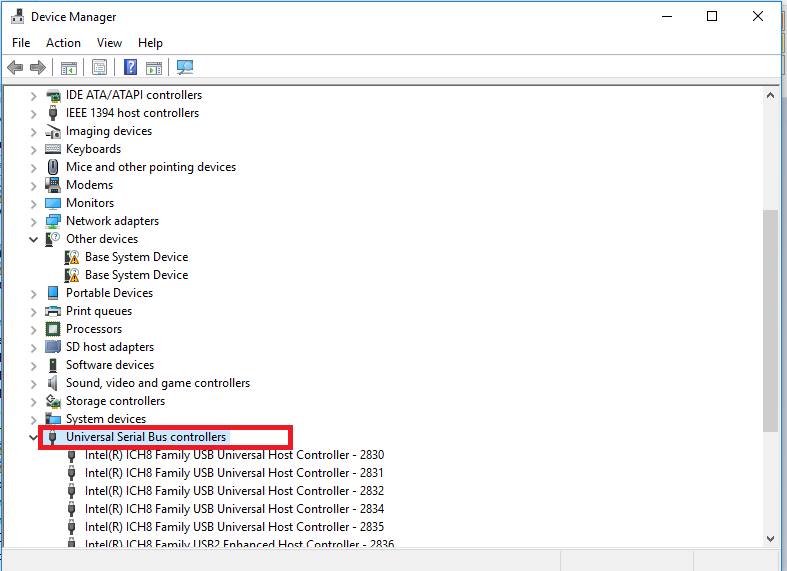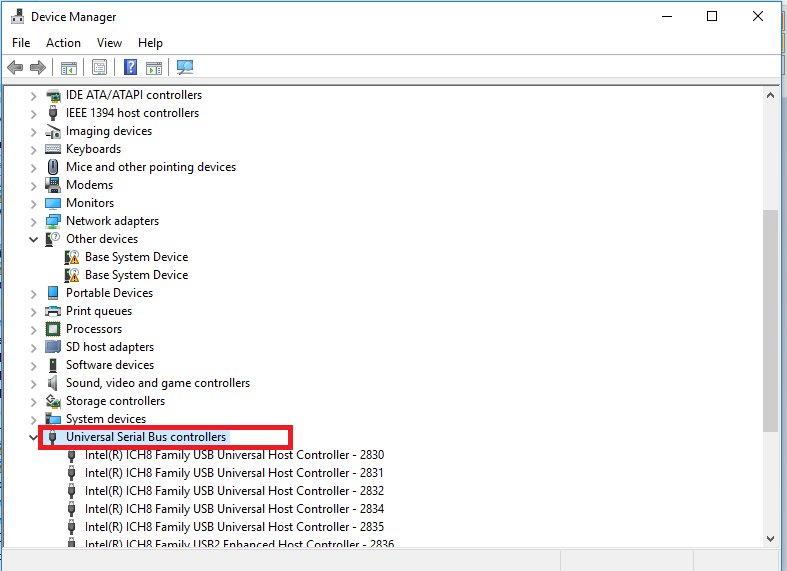 Now you will see the devices. If you see the Unknown device that means that is an unrecognized device. Right click on it and choose properties from it.
Dialog Box appears on the screen. Click on the driver and then update driver.
There are two options one manually choosing and other automatically one. You can choose any one of them.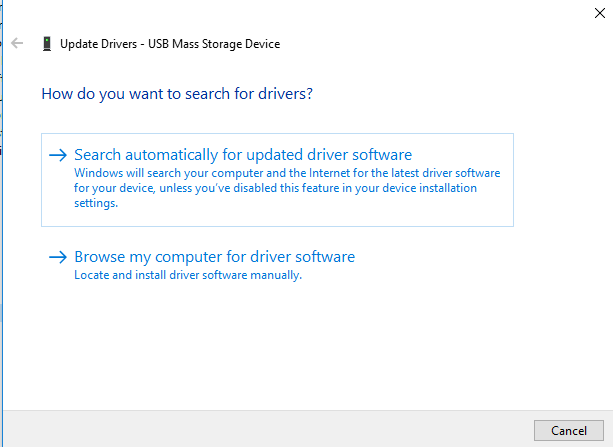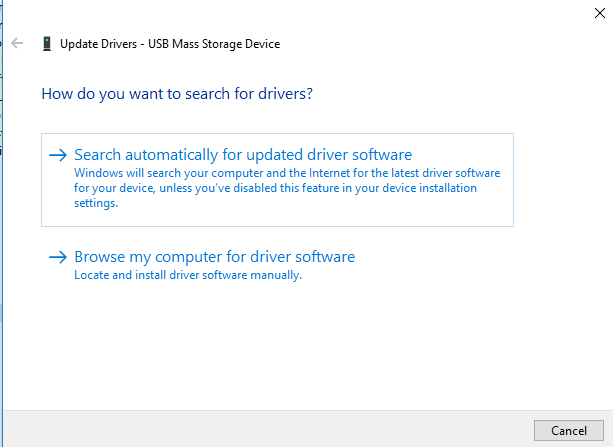 If there was any driver related issue then it will get solved.
5. UnPlug the USB device and Plug it into other Ports
If the above-listed method won't work for you then you can try this one. Unplug your USB drive and insert it into other ports. This is a simple one as sometimes device needs refreshment that is it refreshes the USB device.In some cases, USB ports get malfunctioned and it doesn't work in proper manner.
6. Restart your Computer
Restarting the Computer is another option as sometimes it happens that drivers won't get loaded properly. When you restart your computer then, during the booting process it reloads the drivers again which can be a reason for the error. Restarting means the soft reset of your Computer it solves many common issues.
Also Read: Unlock Your PC and Mac Using USB Drive
Do comment in the comment section if you face any difficulty in Fix USB Device Not Recognized Error. And do suggest any Topic on which we can write an Article.