The Dell XPS 17 is the manufacturer's most premium offering for business users or creators wanting the best Ultrabook they can get.
Dell today, has launched the Dell XPS 17 in its XPS lineup in India. This is the first time Dell has brought the XPS line to India officially, not resellers. This new premium offering from Dell has everything you'd expect from a powerhouse Ultrabook. As premium as it is, the pricing follows suit; the base Full-HD Non-Touch option starts at an eye-watering ₹2,09,500.
What Does the Dell XPS 17 Offer?
The laptop stands out of the competition being an extremely portable and sleek 17-inch device. The screen size is 17-inch, but the chassis footprint is that of a 15-inch laptop, due to its minimal bezels. Moreover, even after thin bezels on all 4 sides of the screen, it manages to keep a webcam as well as Windows Hello face recognition cameras on the top, which is plain awesome. Dell used CNC to mill out the XPS 17 chassis and it features the standout Carbon Weave deck – a feature only available to the XPS lineup. It also features Gorilla Glass 6 on the screen, making it quite durable for years to come.
Must Read: Mi 10 Ultra Unveiled by Xiaomi with 120W Charging, 120x Ultra-Zoom
Specifications and Features of XPS 17
Inside, the Dell XPS 17 features the latest 10th generation Intel Core i7-10750H processor with a vapor chamber cooling solution. This CPU is paired with Nvidia's GTX 1650 Ti GPU, and 16 GB of dual-channel 2933 MHz RAM. There's a 1TB M.2 PCIe SSD for storage, which should be quite a lot of some extremely fast storage.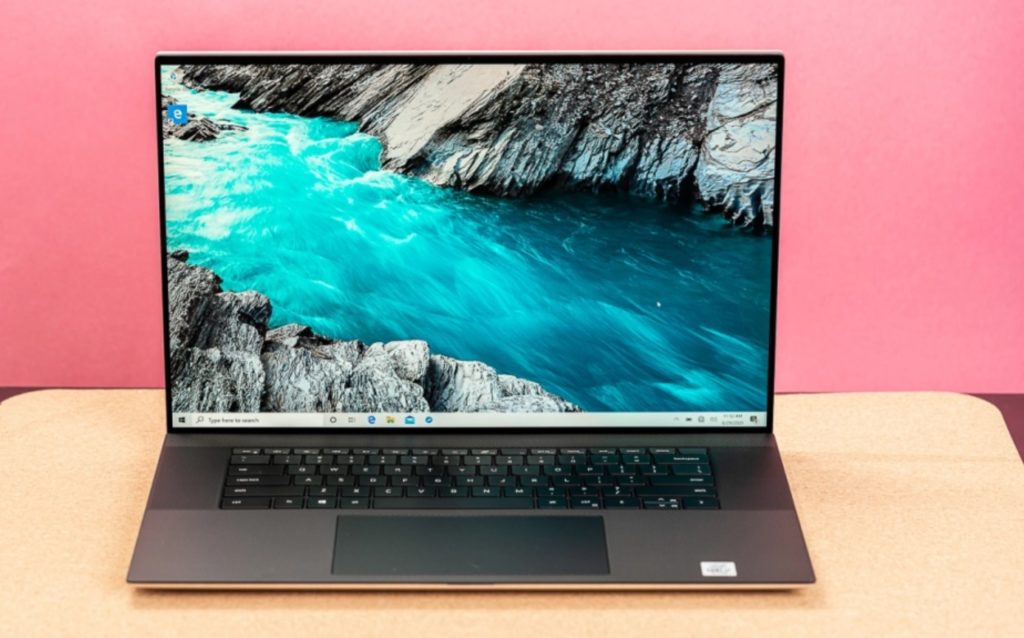 There are 2 display options available – a Full-HD Non-Touch display, and a 4K touch screen one, both offering around 500 nits of brightness. For connectivity, the laptop supports WiFi 6 and the port situation is plenty as well. Having 4 USB Type-C Thunderbolt 3 ports, a 3.5mm audio jack, and an SD card slot should suffice for most people.
Pricing and Availability
As per Dell, pricing for the XPS 17 starts at ₹2,09,500. Though, on their website, we can see the price for the Full-HD non-touch device to be ₹2,13,269. Moreover, the 4K Touch option would cost you around ₹2,34,849. You must feel that this is a lot for a laptop, and much higher than the international pricing. However, for the experience and quality the XPS 17 delivers, it should attract plenty of buyers.