There are literally more than hundreds of use cases where screen recording can come in handy. From sharing a how-to video directly from your screen to recording an online webinar and keeping it saved on your local storage, screen recording is useful in as many ways as you can think. Screen recording can be even more useful if you don't have to go through any complicated process to do it. One way to do it is to use a screen recording software. They come in a variety of sizes. Each with something more than the other. But, all of them offer the basic functionality of screen recording.
However, there are more than a ton of software out there which one can use for screen recording. How does one decide then as to which software is the best? What features should on focus on? And, how much should one invest in a screen recording software? We will attempt to answer these questions in this article to the best of our abilities. Hopefully, this will help users easily get what they want.
The List:
It is not easy to compile a list of the best software when the sample space itself is huge. There are some who just want to record a part of a video. There are others who want to share their gameplay. It is really not feasible on a user's part to go through the trial and error process of testing each and every screen recording software. And, thus, we have done the tedious task of compiling the list. So, here is a list of free screen recording software.
Also Read: 7 Best Mac Media Players for Mac OS X
1. OBS Studio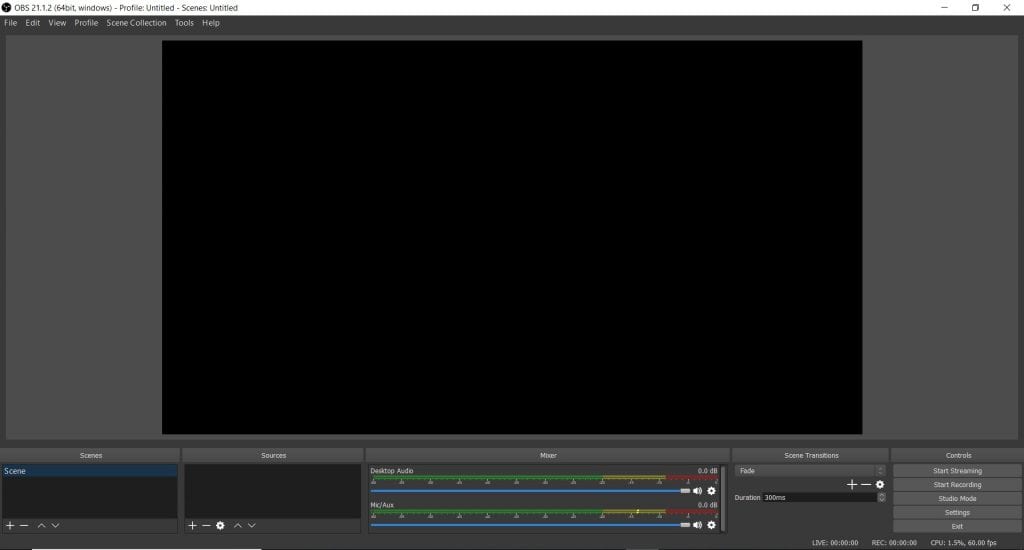 Open Broadcaster Software (OBS) Studio is one of the best (if not the best) screen recording software. It has awesome features. One of which is that it is free. It is also open source. Available for Windows, MacOS, as well as Linux. It also has support for streaming platforms like Twitch and YouTube. It doesn't have any limit on the length or quality of the video being recorded. You can easily record gameplay videos in full-screen thanks to the software's ability to capture footage directly from the graphics card. What else do you need?
The only disadvantage of this awesome software, if at all any, is that it takes time to install and can be pretty intimidating for noobs to use. Just like any other open source software, this has its own learning curve and needs time to get used to. But, once you have your hands set on it, you will probably not want anything else.
Download here
2. Camtasia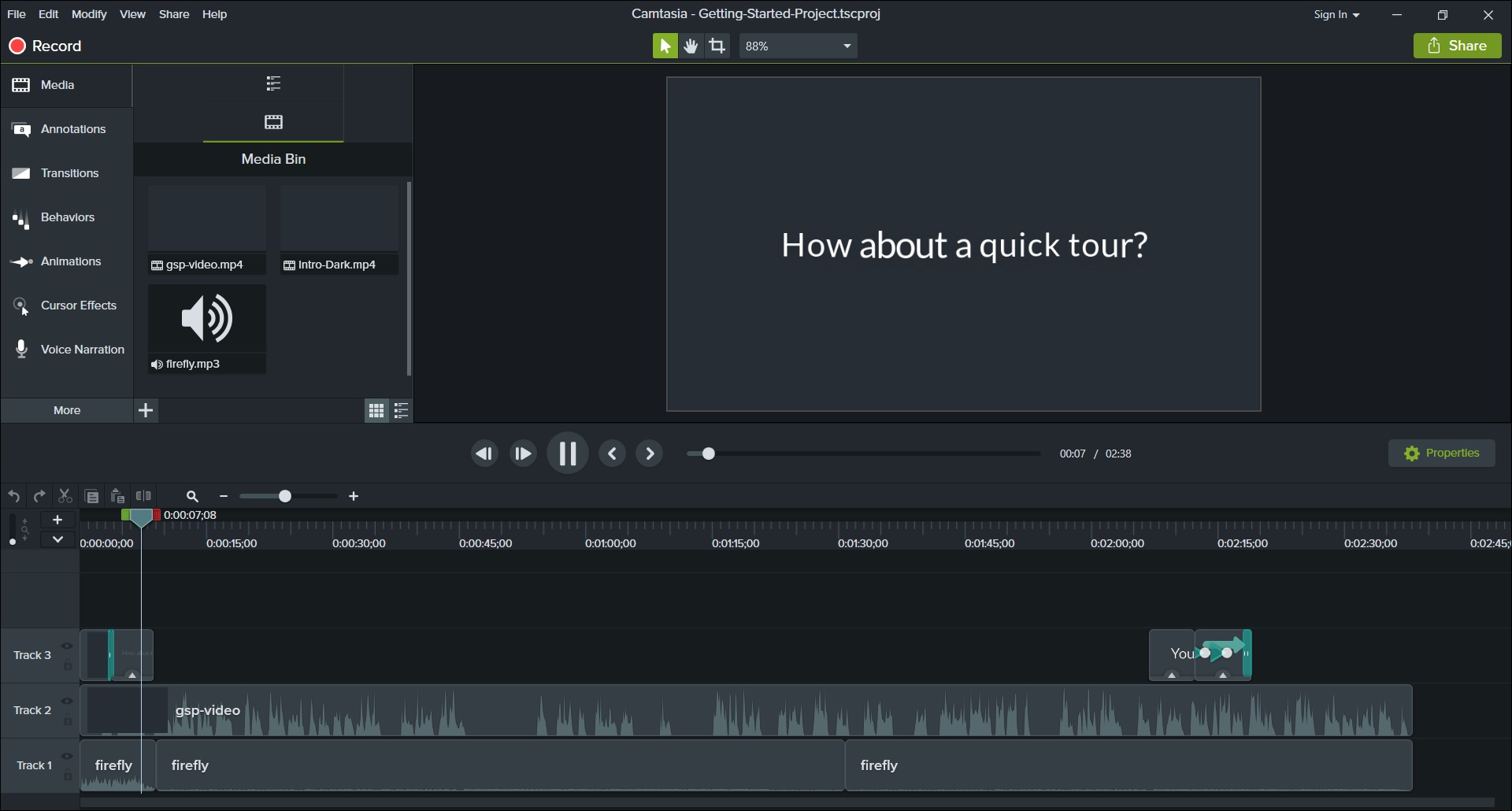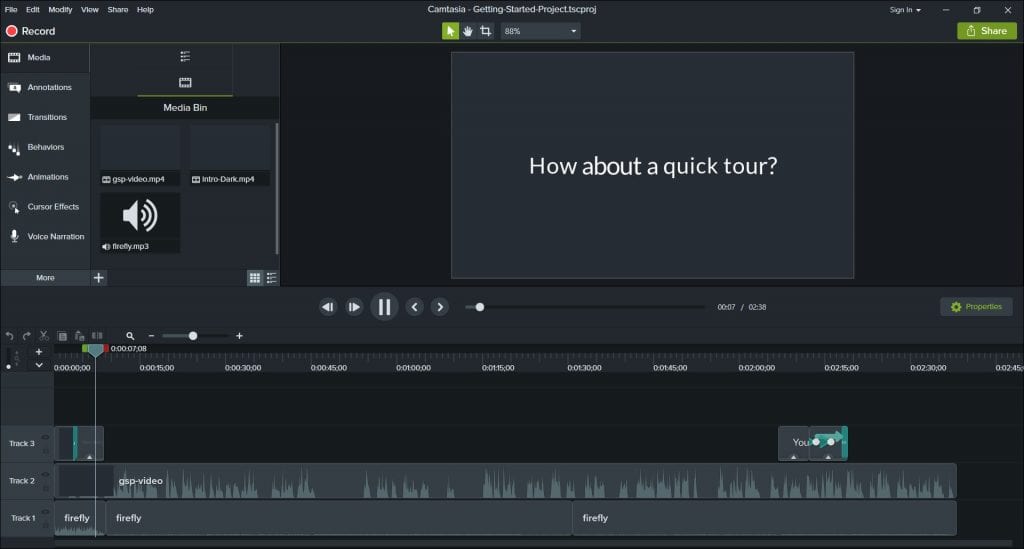 This software from TechSmith is more of a video editor than a screen recorder. But, this being a video editor makes it all the more powerful screen recorder. As much of a hassle it is for anyone to learn video editing, Camtasia makes it that much more easy with its intuitive UI. You can record the whole screen or just a part of it. Also, you can do almost any kind of video editing using the timeline approach. Trim, Split, Combine, speed up, slow down, you just have to name it and the feature would be there. You can even add effects like animations, transitions, titles, etc. It also lets you add annotations and explanations in case you want to make an educational or informative video.
The only downside of this software is that it is a paid one. You can try it for free for 30 days. It will cost you Rs. 18,803.89 if you would like to buy it. There is also another software from the same company, Snagit. However, that is also a paid one and is meant for screen recording explicitly.
Download here
3. TinyTake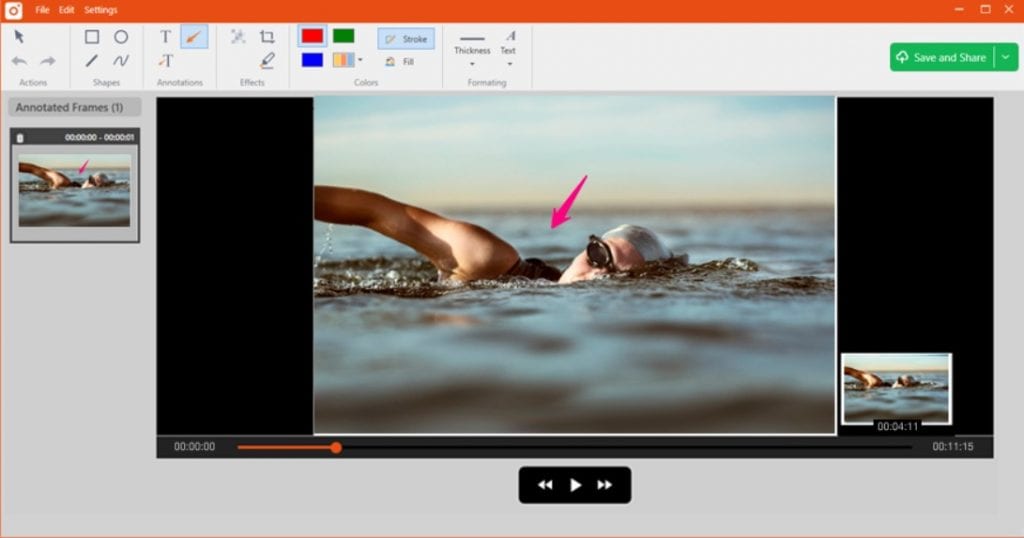 This software's page title claims it to be the best free Windows Screen Capture and Video Recording Software. The page itself claims it to be the fastest way to Screen capture, record videos, and share for free. Well, these claims aren't baseless. And, that is why this software has its place on our list. However, the free version of the software comes with too many restrictions. There is a time limit of 5 minutes on the videos you can capture. Thus, recording a game session is out of the question. You also get only 2GB of cloud storage. There aren't any editing options for videos on the free version. But, the simple interface makes it really easy to capture the screen.
If you want more recording time, more online storage, and ability to add annotations, you need to buy plans. It starts with $9.95 for a week and moves up to a year.
Download here
4. Icecream Screen Recorder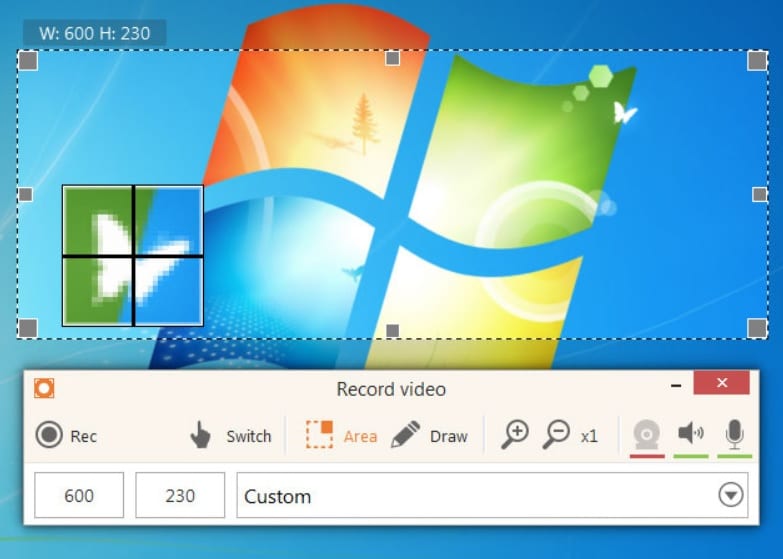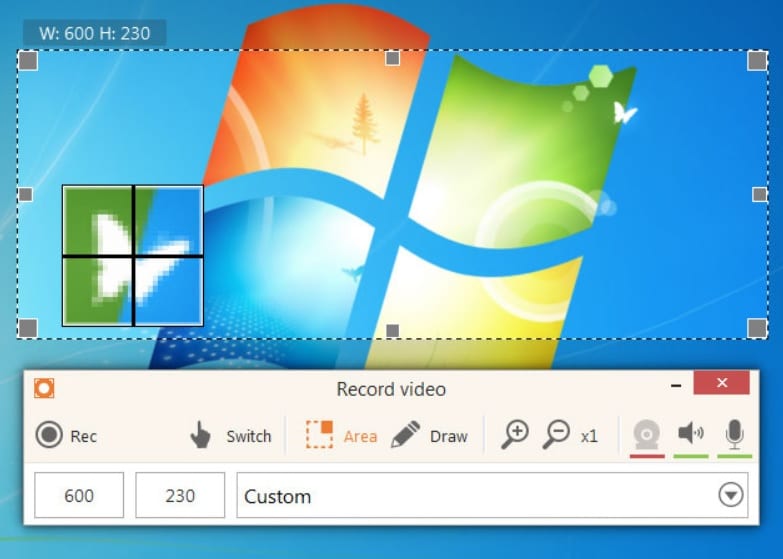 Yes, it is a screen recording software. No, it does not record screen if there is only an ice cream on it. This software from Icecream apps is an intuitive screen recorder that lets you capture the whole screen or a part of it. You have the option to record the screen in multiple aspect ratios, multiple formats, and other settings you can think of that ship with any other screen recording software. The caveat? It is possible only for the paid version of the software. There is also a free version but the things it has to offer are severely underpowered when compared to the pro version. You get 10 minutes of screen recording time on the free version. Also, the video format is restricted to WEBM.
It is a really nice and intuitive screen recording software if you can afford to shell out $29.95 for the pro version.
Download here
5. Microsoft Expression Encoder 4 Screen Capture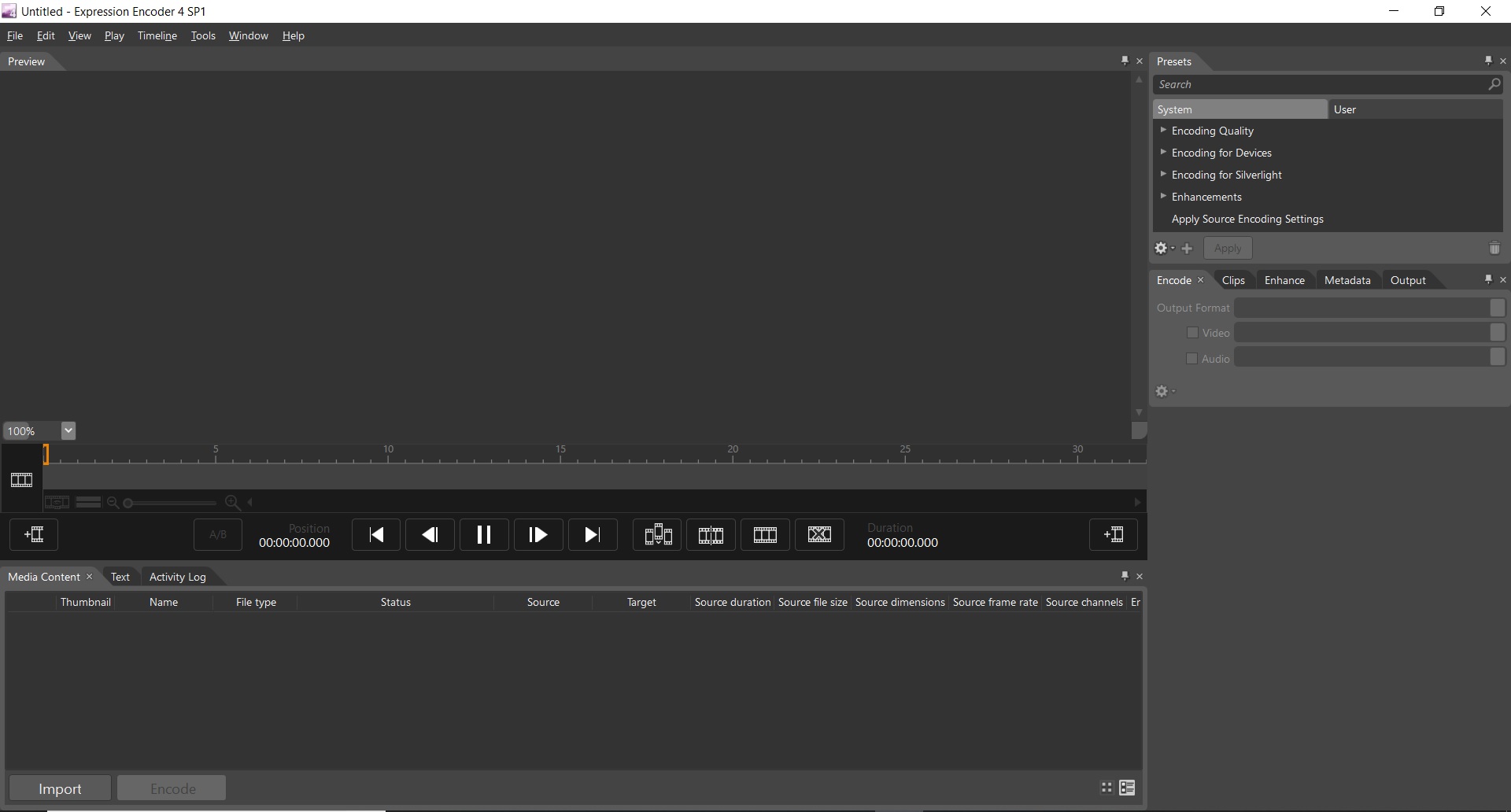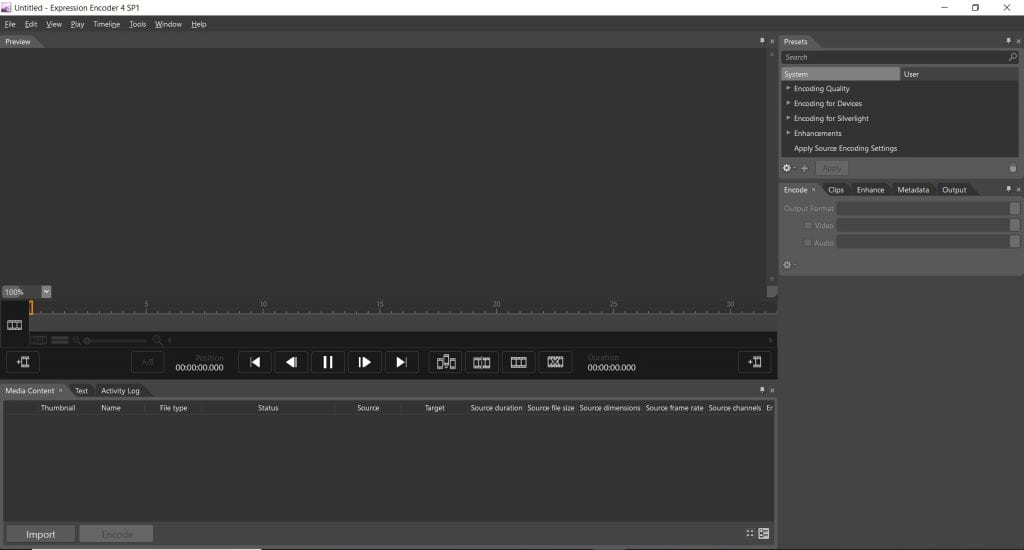 Now, that does seem like a mouthful but trust us, you wouldn't be disappointed. Microsoft's own software for screen recording provides you with a handful of features which include selecting custom screen recording window size, FPS settings, quality, etc. You can even choose to record feed from webcam alongside the recorded screen and capture audio from various audio devices too. However, there is a small but. You get all of that and only 10 minutes of screen recording time for the trial version of the product. In order to increase that time, you need to buy it. But, the sheer flexibility you have despite the cap on recording time is something which beats other software in this category.
Definitely something worth trying out if you want to make YouTube videos which aren't going to be longer than 10 minutes.
Download here
6. Bandicam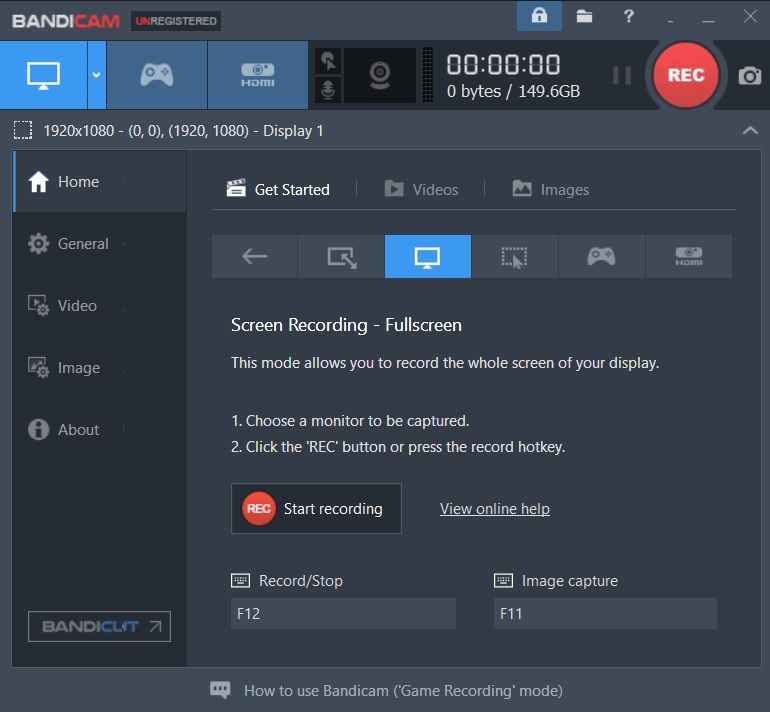 There are very few softwares out there which allow you to record your gameplay at 60 FPS or more. Bandicam allows you to go as high as 144 FPS. Not only is it a great gameplay recorder, but also an awesome screen recorder. You can easily select the area of the screen you want to record, add webcam overlay, draw instantly, mix your own voice, add logos and even add mouse click effects. All of these features are delivered to you in a pretty light package of Bandicam. However, there is no free meal in this world. In order to get access to all the features of Bandicam, you would have to purchase it at $60. But, you can also go ahead and use the trial version which offers limited use of 10 minutes and watermarked videos.
Download here
Bonus: VLC
Yes, you read that right. Your very own, VLC media player from VideoLAN. If you want just basic screen recording without any fancy stuff, VLC can do just that. However, you may have to snoop around a bit with some settings in order to set it up for screen recording. But, the best part of it is that there is no limit on the recording time. You can simply edit the video with any video editor and get away without any explicit screen recording software.
To record your screen on VLC just follow the steps below:
Open VLC Media Player -> Click on View -> Advanced Controls
Now, Media -> Open Capture Device (or press Ctrl + C)
Then, select the device as Desktop from the drop-down menu and set frame rate as per your requirement.
When you hit the Play button, you will see endless VLCs on the screen. Just click on the red Record button on the bottom left and minimize VLC to start recording your screen. To stop recording, maximize VLC and click on the Record button again. The video will get saved in your default video directory as a .avi file.
Also Read: 10 Best Game Recording Software for Windows
Conclusion
The choice of screen recording software depends on the necessity and time constraint of the user. If one has time to learn the nitty-gritty things required to make efficient use of the software then they can opt for OBS Studio. If they don't mind spending some money then other options from the list will come in handy. However, if they don't wish to spend too much time and/or money, they can simply use VLC. It all boils down to the user's preference.
More useful resources that you must check:
– Best webinar software