We are sure that you have heard of Adobe Photoshop. It has been around since once can remember. And it probably will be around way into the future. But, the problem is not everyone is fond of paying for proprietary software to edit images. And that is where GIMP comes in. GIMP is an open source image editing software. And it stands for GNU Image Manipulation Program. And for those of who are not aware of what GNU is, it is an operating system and also a collection of completely free software. GIMP is more like the free version of Adobe Photoshop. And as it is open source, you get the option to increase its capabilities by using GIMP plugins. You can also check our previous article on free photoshop alternatives.
Why GIMP?
Firstly, because it is completely free. Even the source code of GIMP is free and allows for editing and redistribution. Which also means that it is open source. Secondly, it has cross-platform support. Which means that it runs on not just Windows, but also on Linux as well as OS X. Thirdly, and we think this is very important, you can increase your productivity using third-party GIMP plugins.
How to install plugins on GIMP?
As we mentioned earlier, you can increase productivity with the help of third-party GIMP plugins. We are going to run you through the process of installing the plugins. It is not hard but for first-timers, it can be a bit bothersome. We are going to show you the process of installing plugins on a Windows system.
1. Download the plugin from the web and extract it to a folder on your computer. Most of the plugins are in the script format with a .scm extension. Take a look at the image below.


The above file has a .scm extension. This is the file which we need to copy in order to install the corresponding GIMP plugin.
2. Copy the above file to your scripts folder inside the GIMP directory. Its path will be something like "C:\Program Files\GIMP 2\share\gimp\2.0\scripts". As you can guess, this folder is where you paste your downloaded scripts in order to install the corresponding GIMP plugins.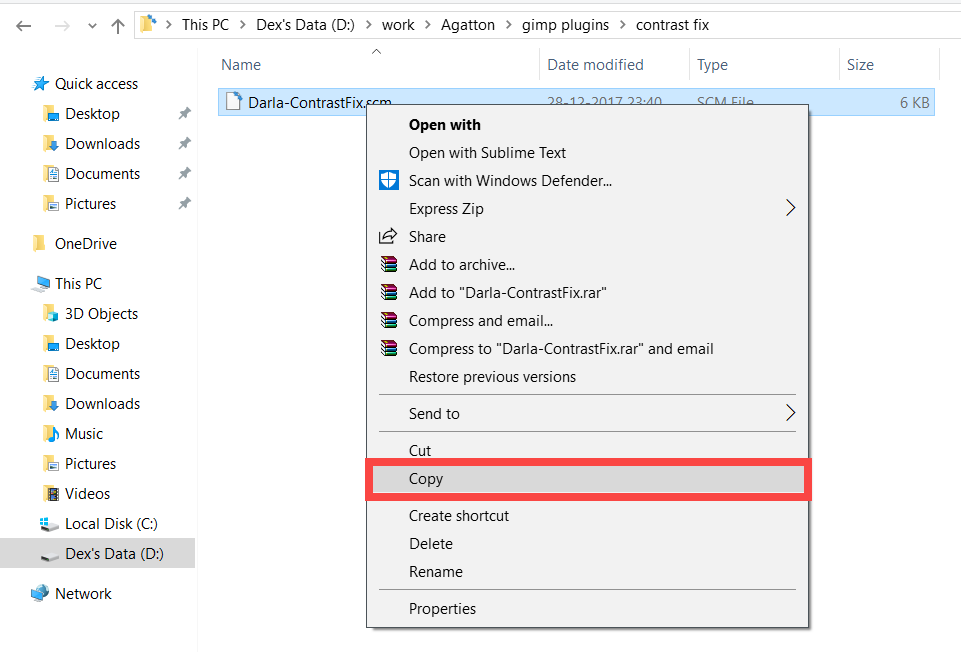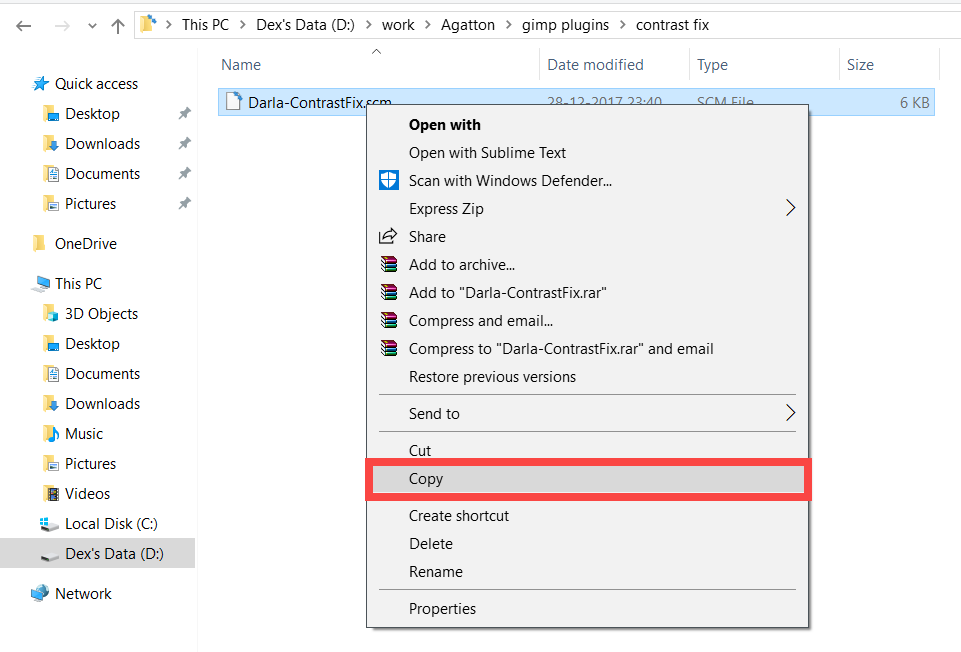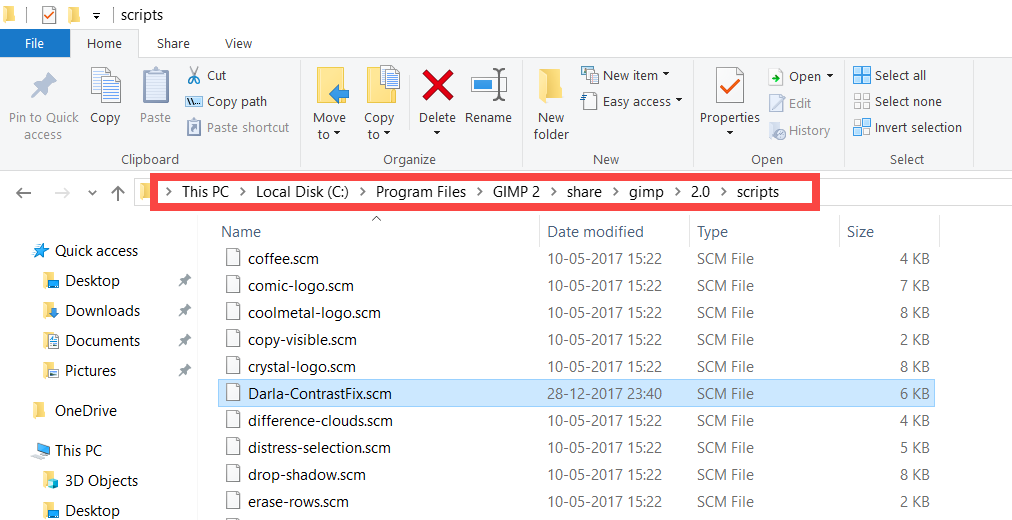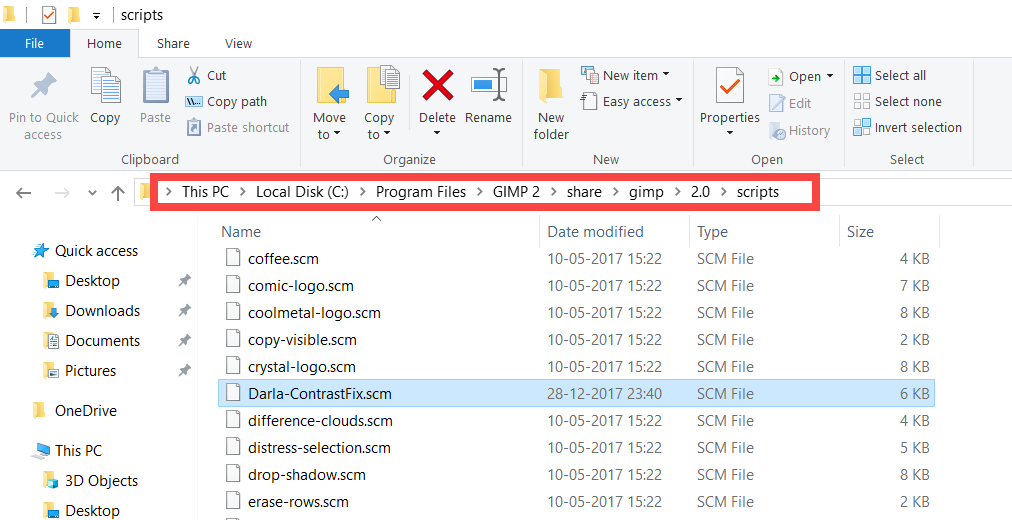 That is it. When you start GIMP after following the above process, you will see your GIMP plugin under the appropriate tab. In our case, we can find Contrast Fix under Script-Fu > Darla.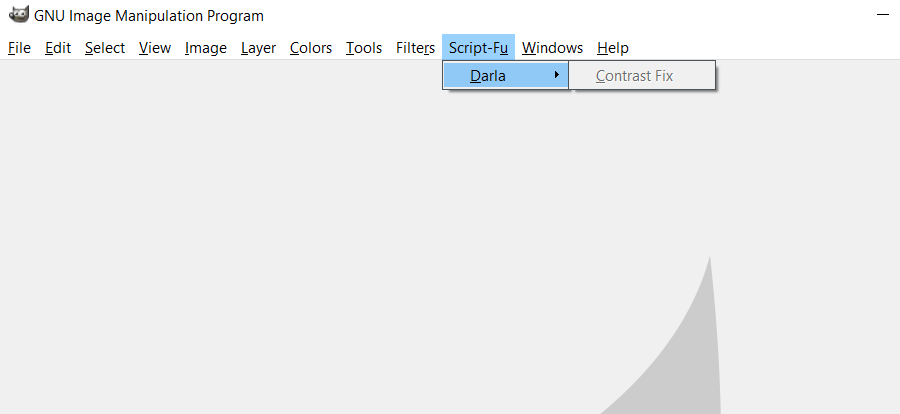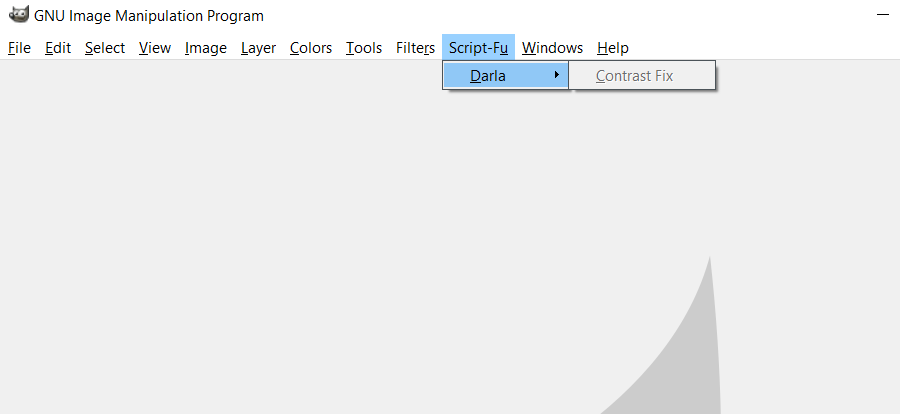 There are times when you will get a .exe file instead of a .scm file. It is okay to go ahead and directly run the .exe file and install it.
15 Must Use Free GIMP Plugins
Now we know the process to install GIMP plugins. Next, it is time to get to know some cool plugins. Thus, below is the list of 15 such plugins. They are free to use and cost no money.
1. Contrast Fix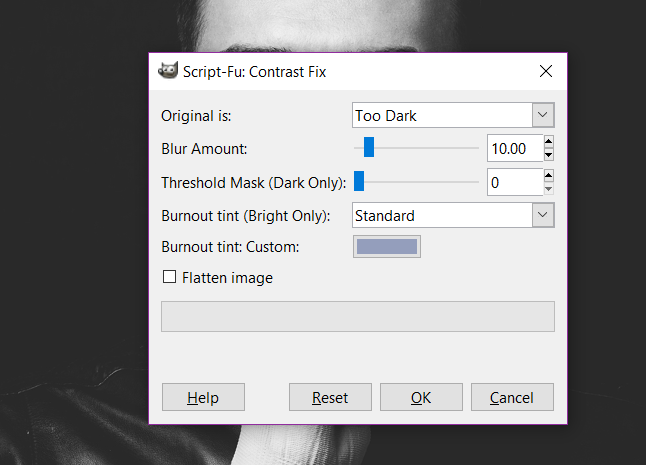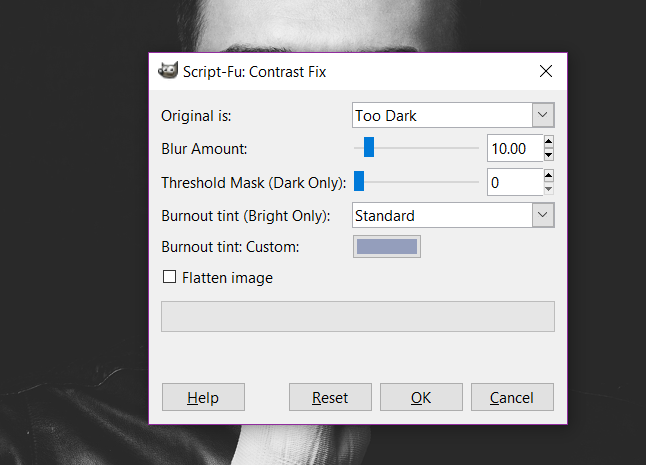 Adjusting contrast is sometimes the only thing necessary. Just a bit more light or a bit more darkness is enough to let out the best of your photo. And, with Contrast Fix plugin, you can do just that by using simple sliders.
2. BIMP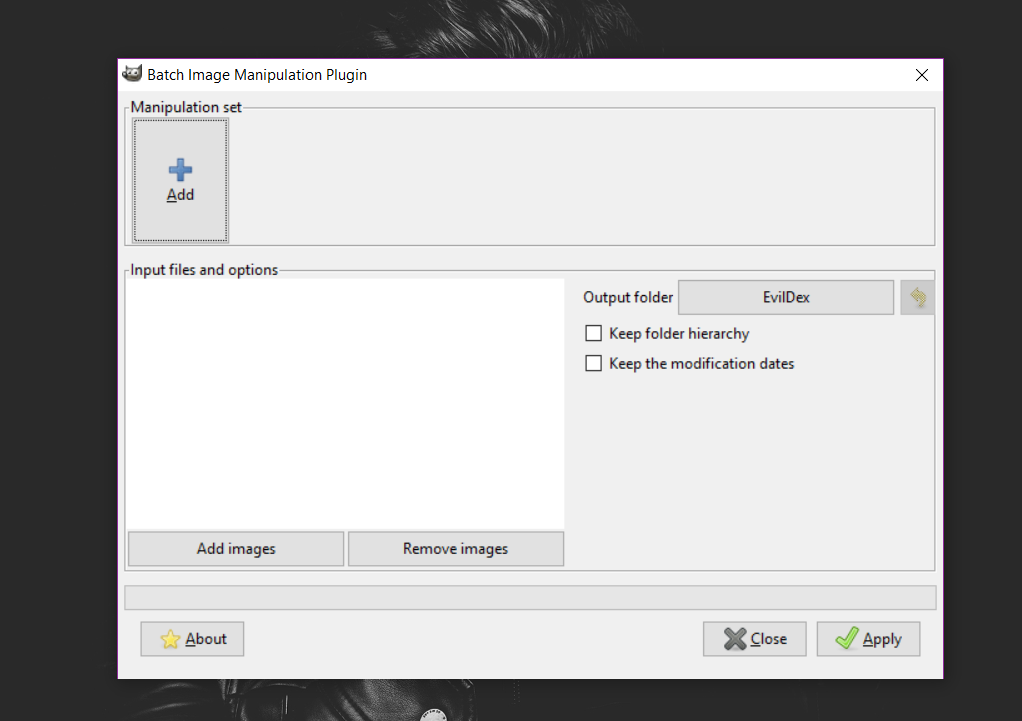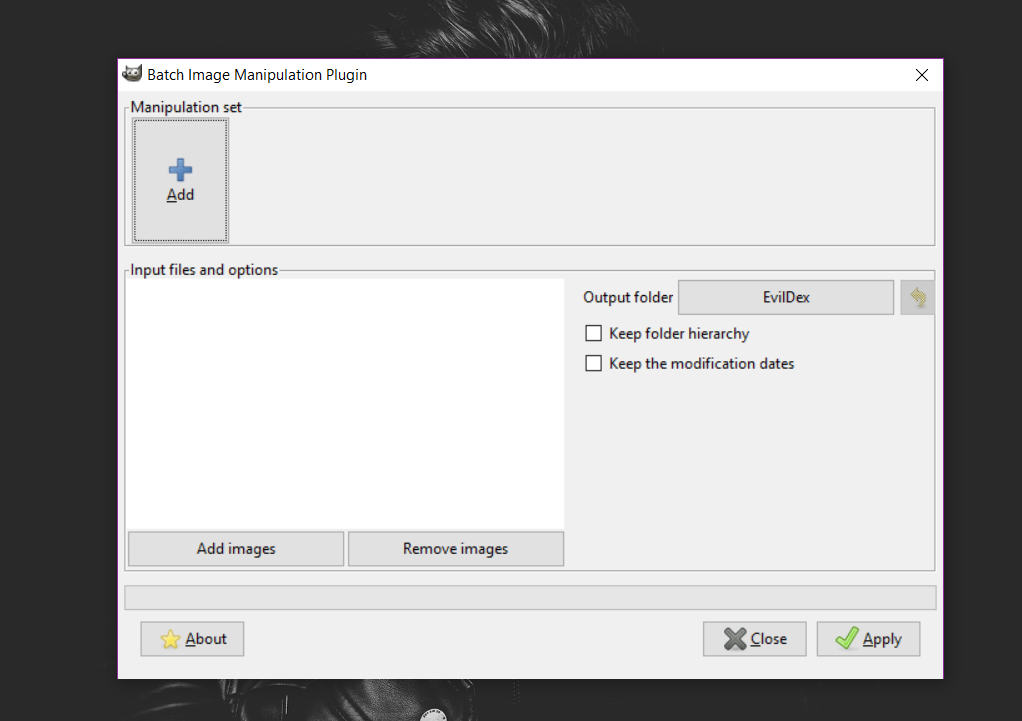 When you want to manipulate multiple images with a single setting, BIMP is the plugin for you. It stands for Batch Image Manipulation Plugin and is useful in manipulating or editing a batch of images.
3. Layer via Copy/Cut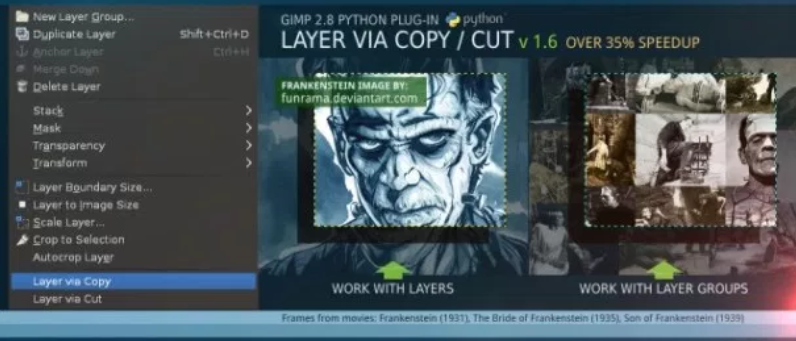 Just like layer manipulation in Photoshop, this plugin allows you to make layers from other layers or a group of them. One can easily copy, cut, and move parts of a layer or a group of layers from an image.
4. Beautify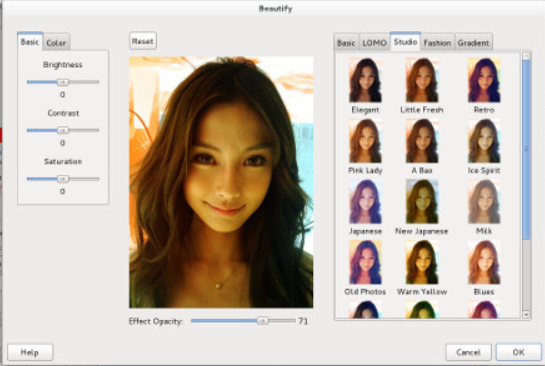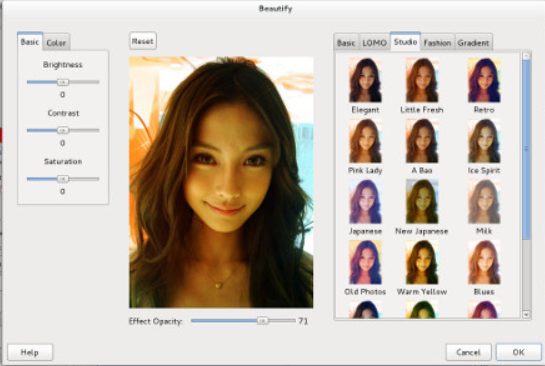 If you want to quickly add Instagram like filters to your image, Beautify is the plugin for you. It is a combination of many plugins and lets you add different kinds of filters to enhance your image.
5. Refocus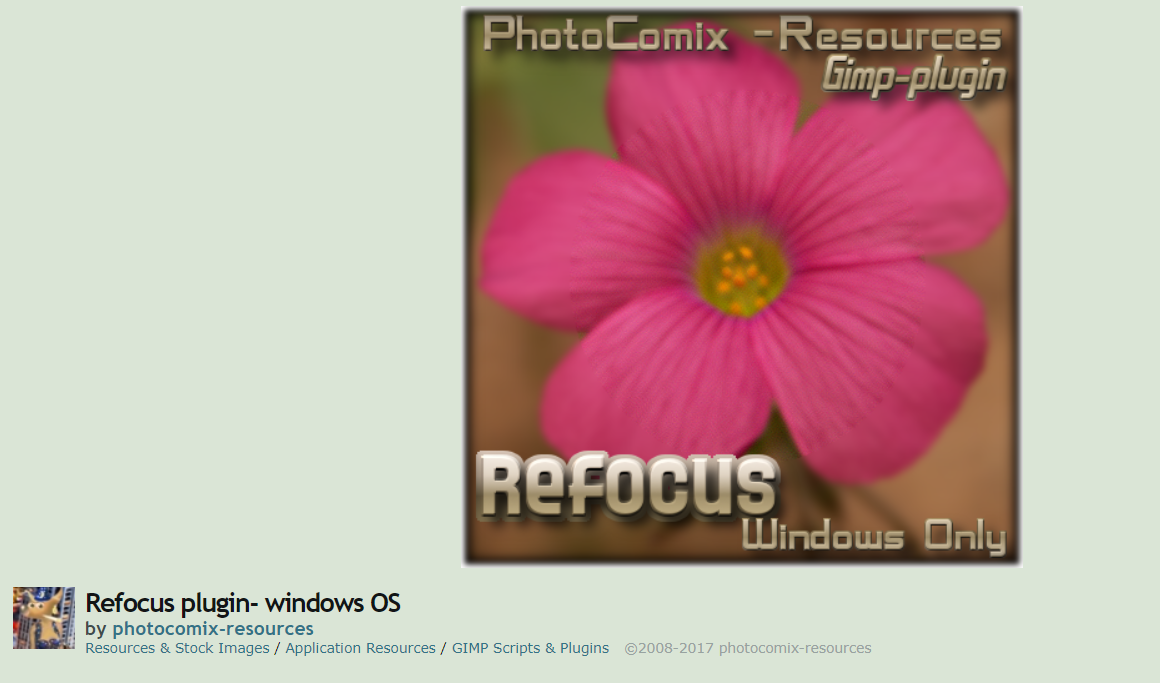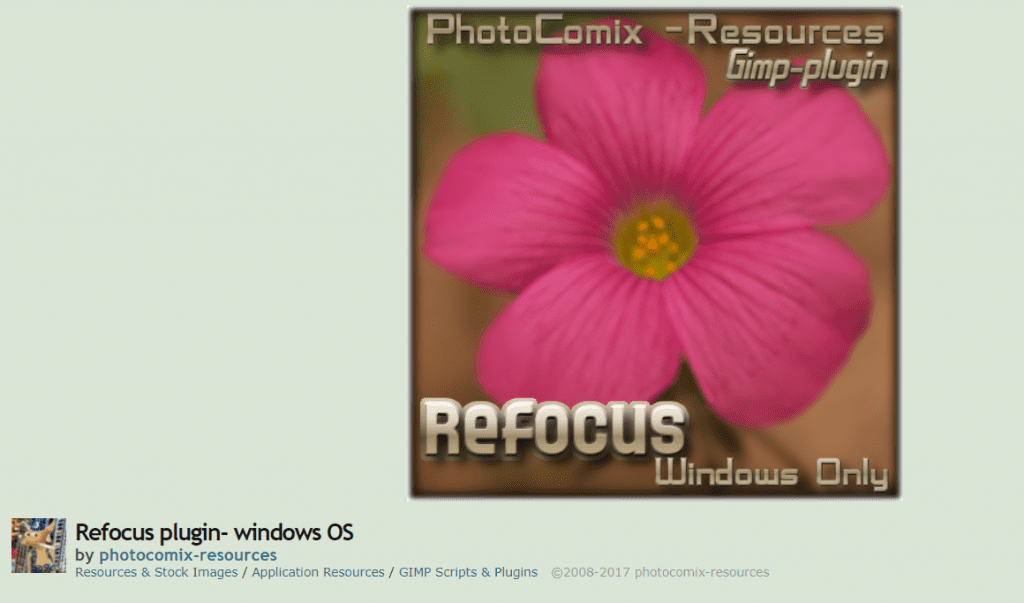 If your picture is blurry or out of focus then this is the plugin for you. It attempts to correct the blurred image. You can decide the values of various parameters in order to do so.
6. Draw arrow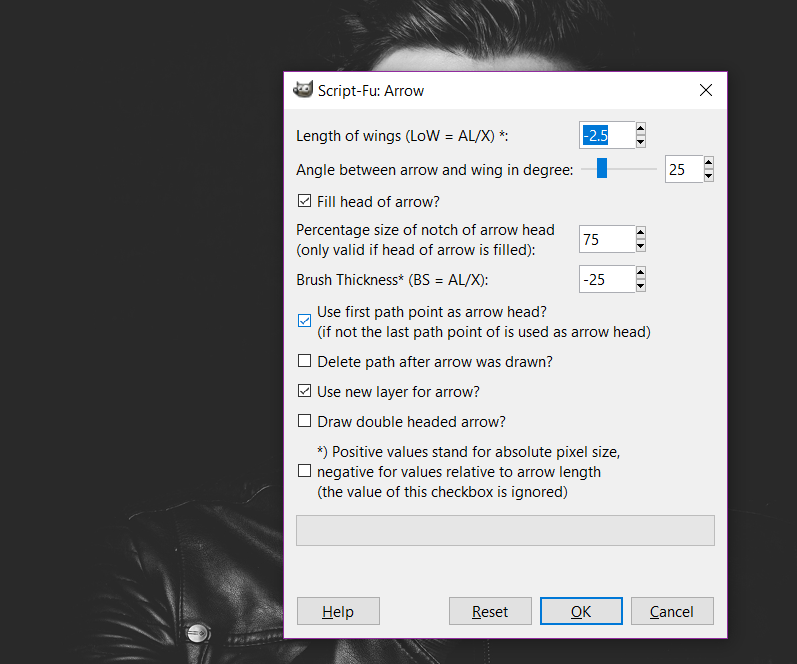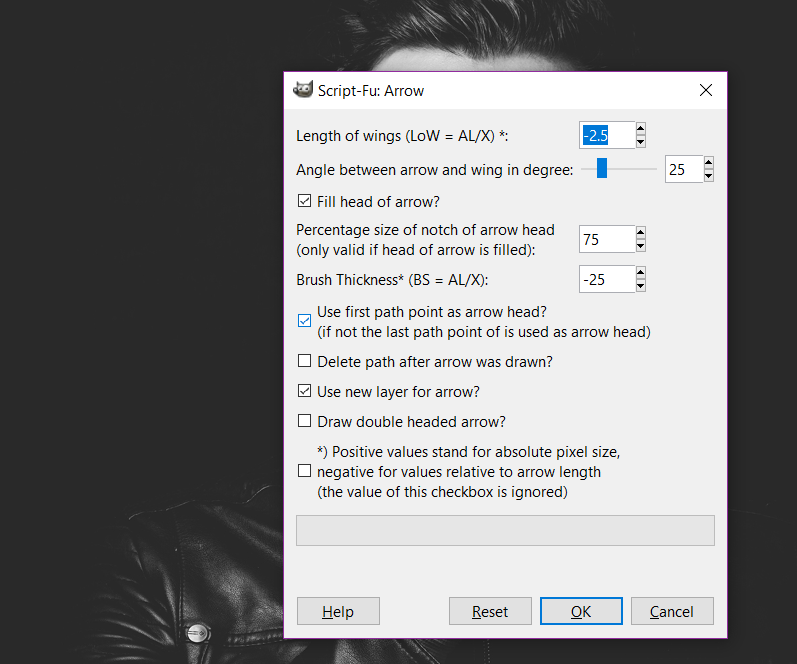 Every one of us has had a moment where they need to draw an arrow in their image. And, not everyone has steady hands. Draw arrow is a handy plugin which allows you to draw different kinds of arrows in your image effortlessly.
7. Stitch Panorama


As the name suggests, this plugin lets you create a panoramic image by stitching together multiple images. You can use various blending and distortion options as per your needs.
8. UFRaw


This plugin is more suited to professional photographers who work with Raw images. UFRaw or Unidentified Flying Raw plugin lets you process Raw images in GIMP.
9. Wavelet Denoise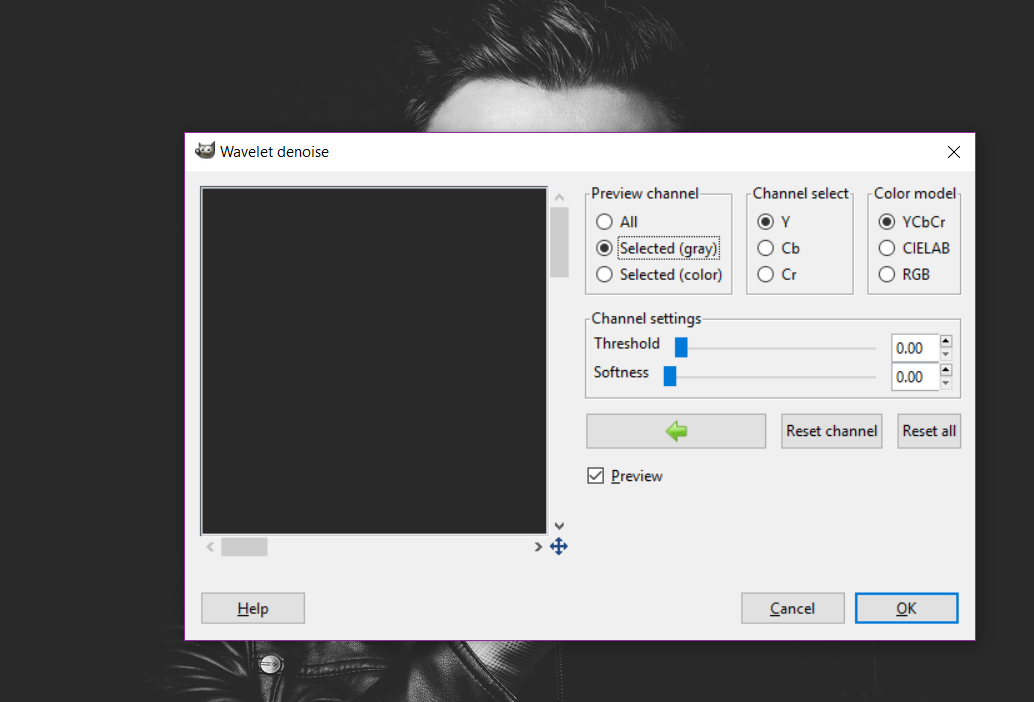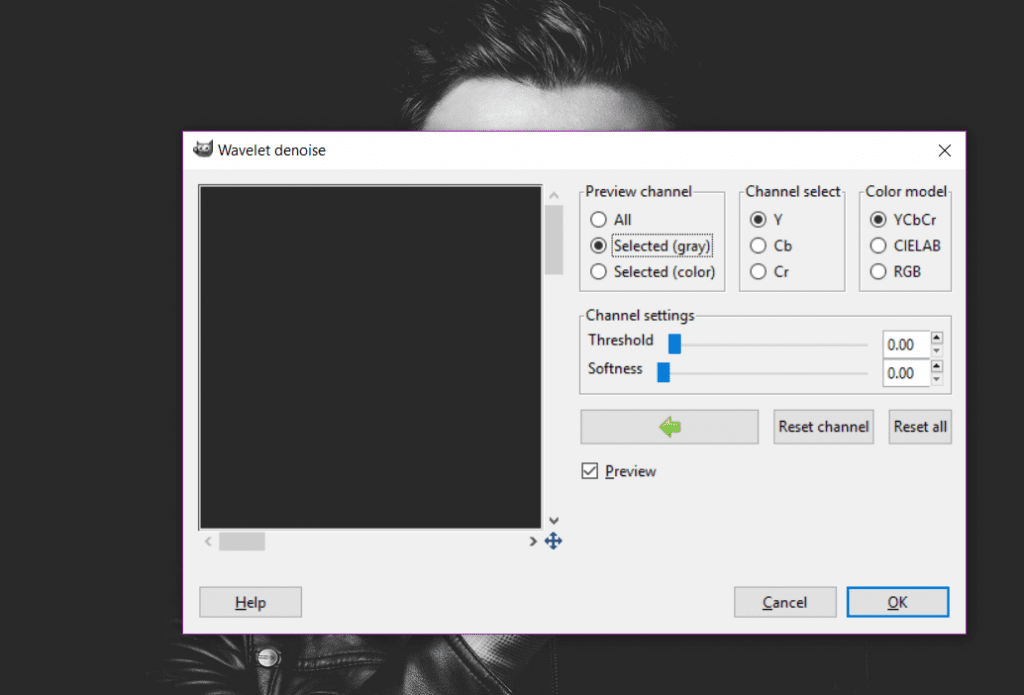 When you have noise in your image due to lighting problem or incorrect camera settings, you can use this plugin. This plugin helps you eliminate noise in the image and allows you to preview the image after tweaking various settings.
10. Watermark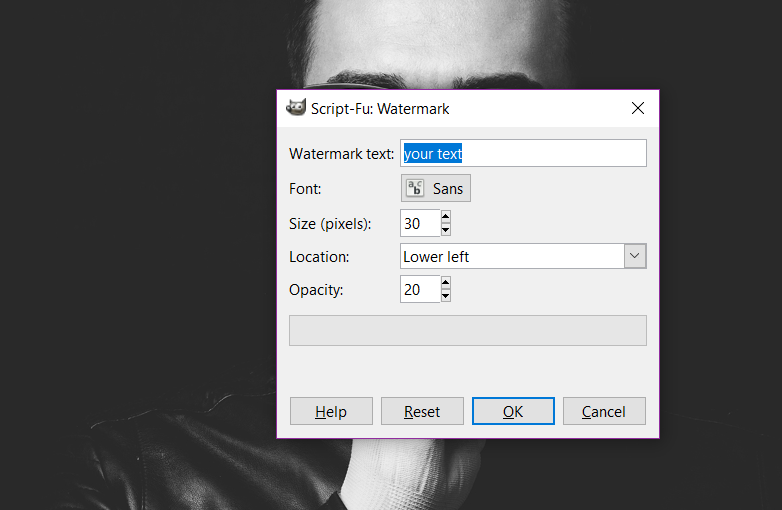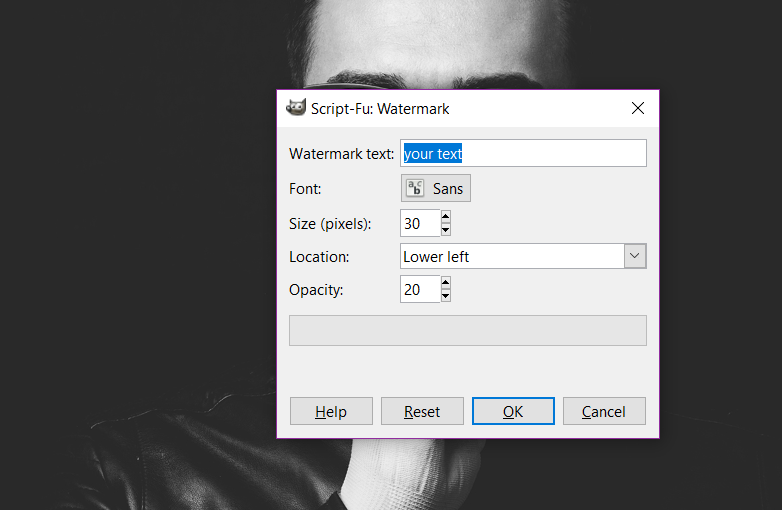 Adding watermark to images has become a necessity these days to prevent content theft. This plugin allows you to easily add a watermark text in order to secure your image.
11. Liquid Rescale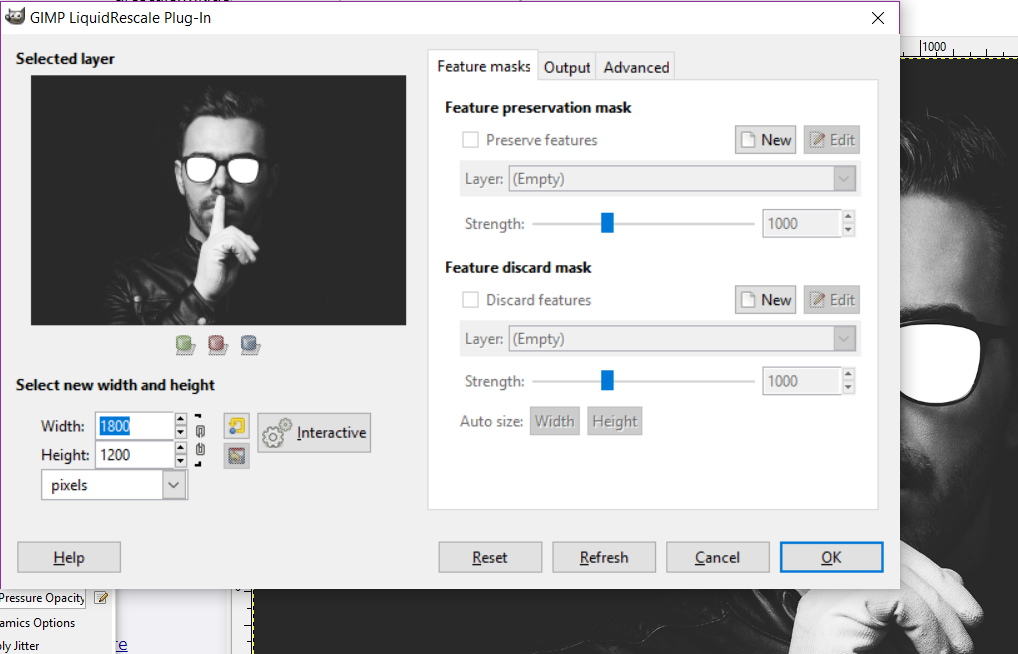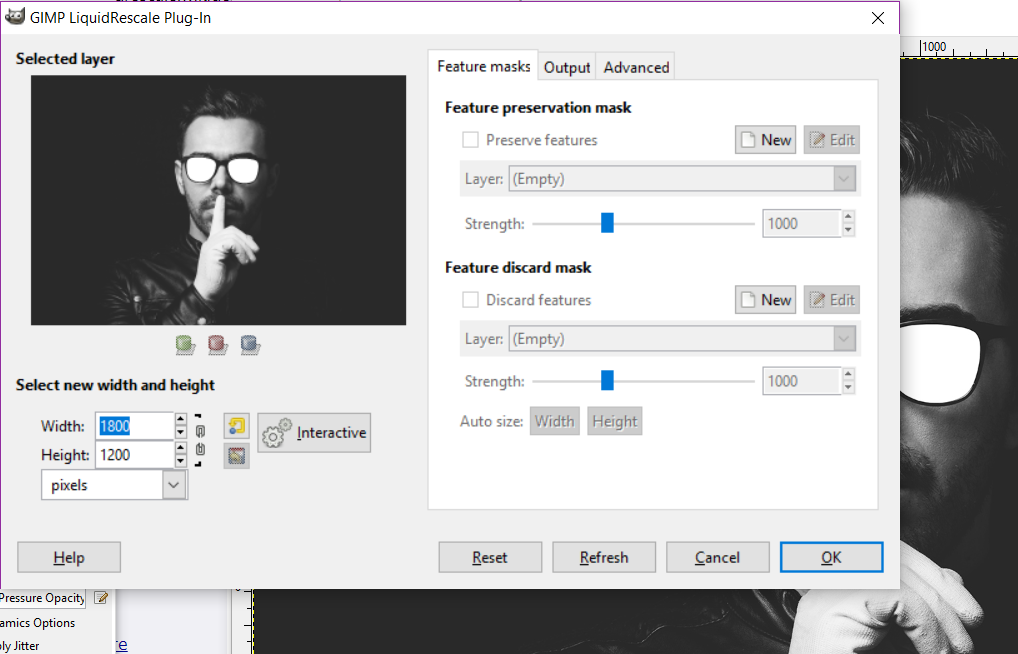 It can be quite a hassle when you have to rescale certain part of an image rather than the complete image itself. Liquid Rescale is the plugin for you if that is your need. This plugin is really powerful when it comes to non-uniform image resizing.
12. Quick Sketch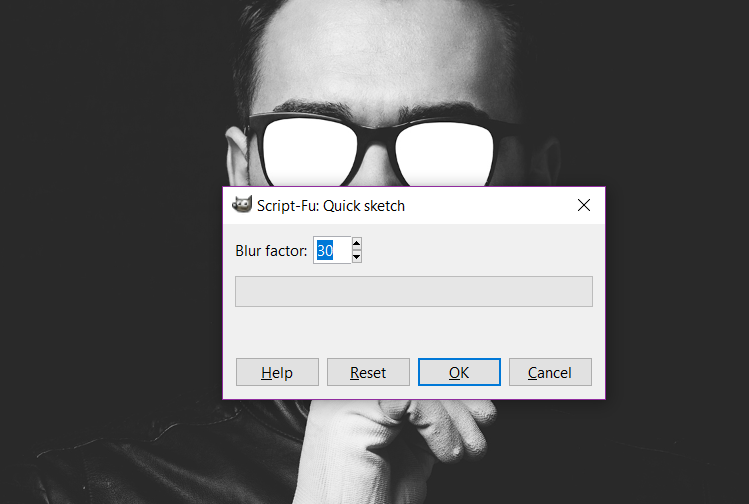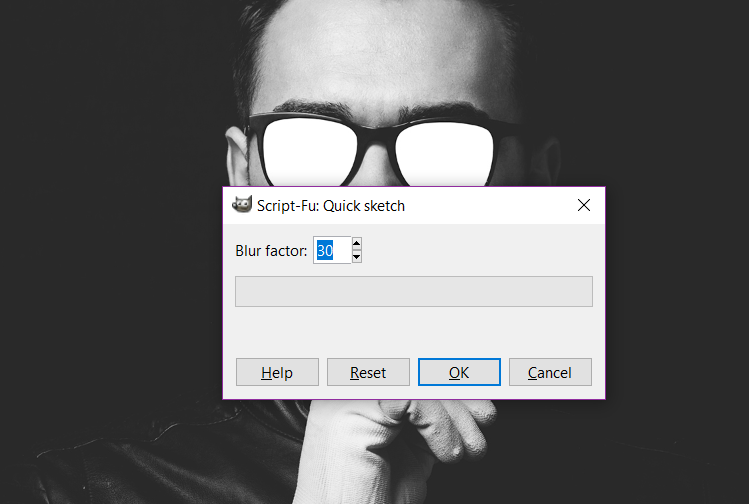 Who doesn't want a sketch-like image? Quick Sketch plugin allows you to seamlessly apply sketch effect on your image without much hassle. You can tune the blur to suit your tastes too.
13. Lensfun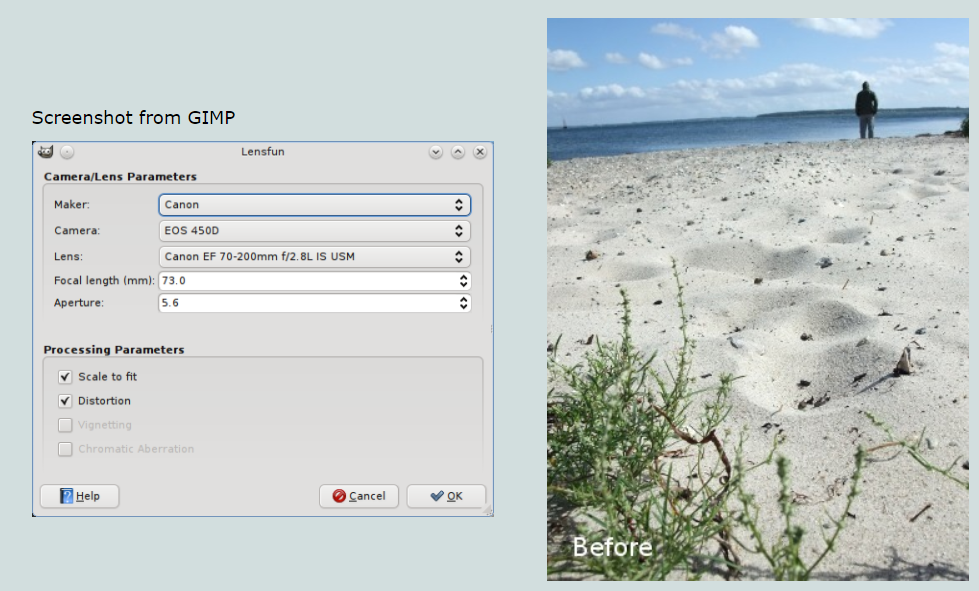 This plugin allows you to easily fix lens distortion. You can select from a number of lenses. Lensfun provides you the options for Scale to fit, Distortion, Vignetting, and Chromatic Aberration.
14. Separate+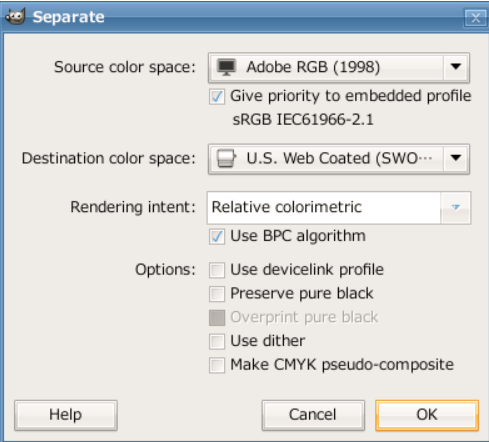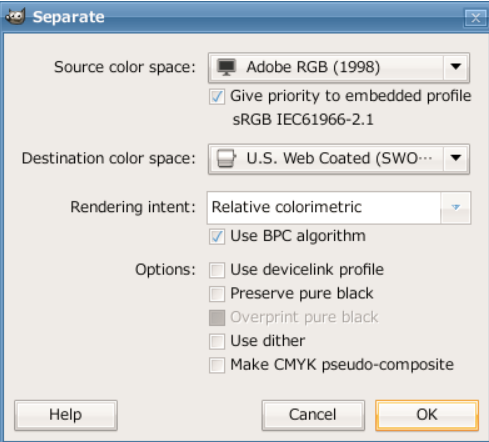 Separate+ is a plugin which allows you to do color correction editing on your images. You can easily change the color space from RGB to CMYK and vice versa.
15. Fake High Dynamic Range Effect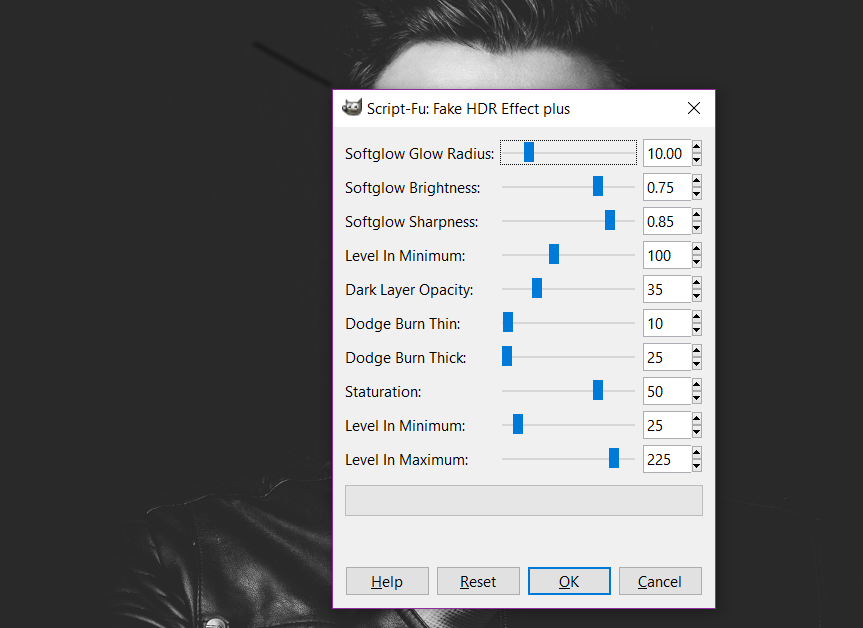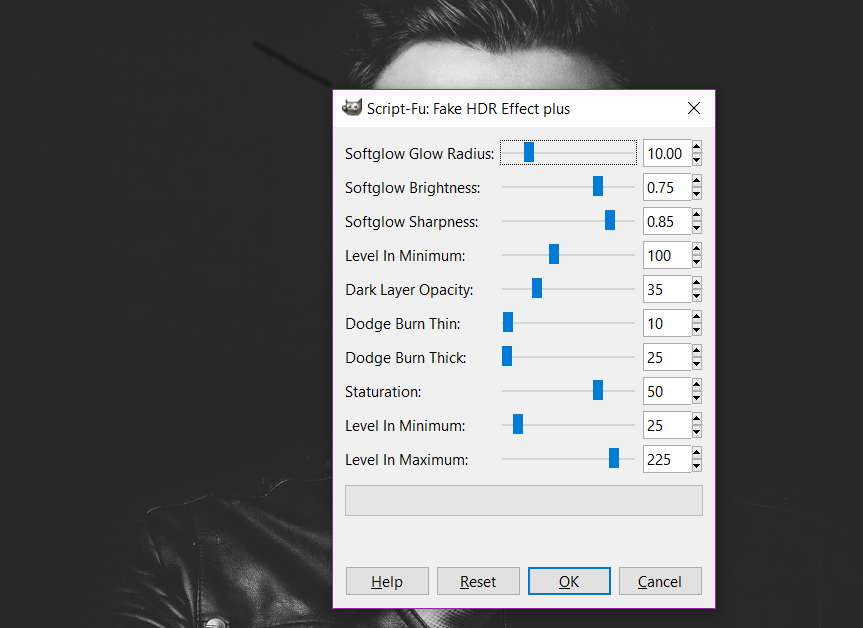 HDR or High Dynamic Range is an effect which lets your image look more realistic. Nowadays, smartphone cameras are able to use HDR effect to take vivid and realistic images which are very close in quality to professional cameras. If you want to add such kind of effect, then this is the plugin for you.
Conclusion
GIMP is powerful because of its versatility. And this is possible due to third party plugin support. The above list is by no means an exhaustive one. It is just the tip of the iceberg. You can surely find a plugin out there which exactly suits your needs. And most of them are free to use. The above ones are all free. Go ahead and give them a try.
Also Read – How To Install GIMP Fonts In 5 Quick Steps