YouTube is the most used video streaming platform in the world. YouTube claims that every minute users upload YouTube videos of 400 hrs in total. Almost one-third of world's population who uses internet use YouTube. That's more than one billion users. But it's not like all of the users use YouTube for video streaming only. Most of the users use YouTube to listen music. YouTube has a feature of suggesting videos. So, just play your favorite song, And turn on autoplay feature of the YouTube. Doing this you can listen to your favorite songs suggested by YouTube.
But there is one limitation which ruins the fun of most of the android users. You cannot play YouTube videos in the background using YouTube app. Once you exit from the YouTube app, video pauses. So, you cannot do multi-tasking on Android. Users use various methods to stream YouTube videos in the background.
Also Read: 10 Amazing YouTube Tricks You Need To Know
Buy YouTube Red subscription
If you are from India, simply skip to the next method. As YouTube Red is not available yet in India. YouTube Red subscription costs $10 per month. With YouTube Red, a user can watch ad-free videos, play videos in the background, and save videos offline.
Free Methods to watch YouTube videos in background
Use Google chrome app
This trick is only for those who want to listen YouTube music in background
Most of the Android phones already have Google Chrome installed in them. The first thing which you have to do is make sure that your notifications for Google chrome are enabled. Then open YouTube website on chrome. Play the video you want. And press the home button to exit from chrome. Now, the sound icon will appear on your notification bar. Also, your YouTube video will be paused. So, to play your video simply open your notification menu and resume your video.
Use MWM Free Music App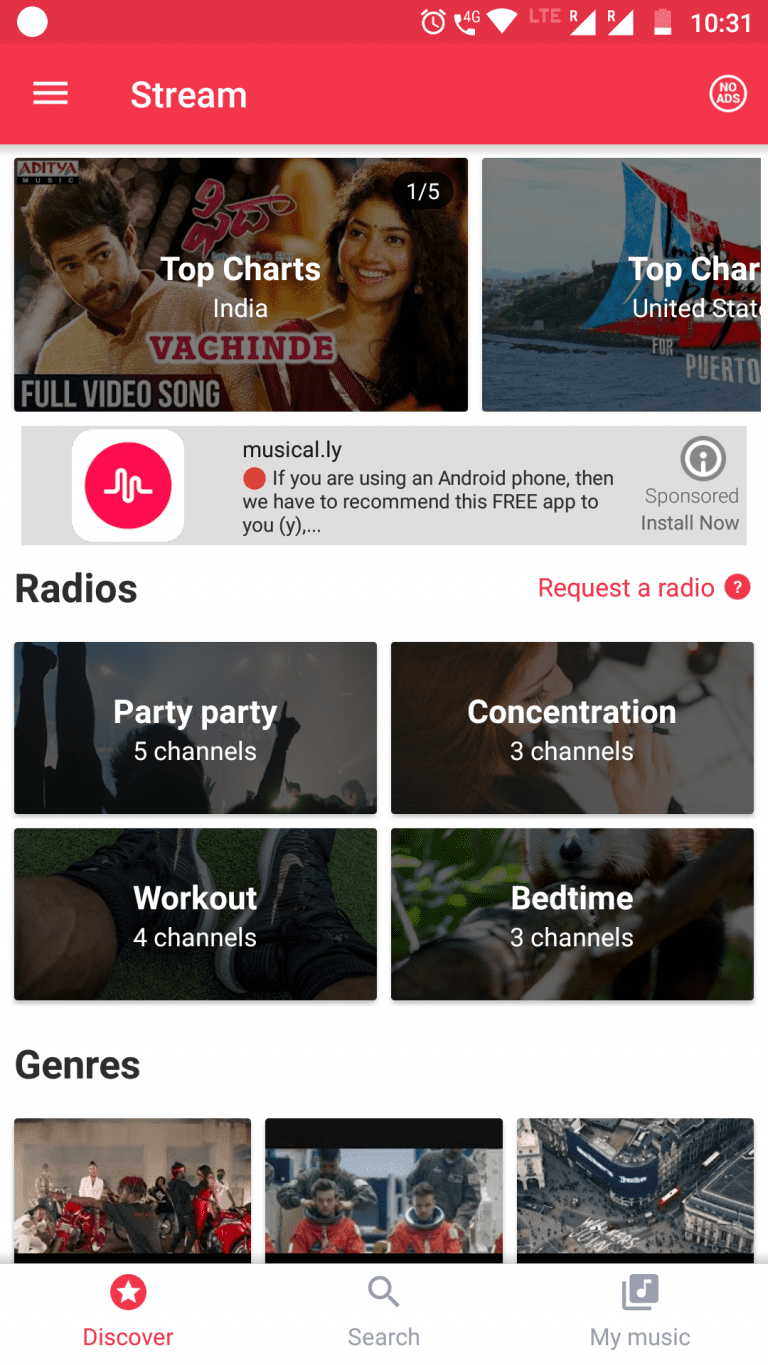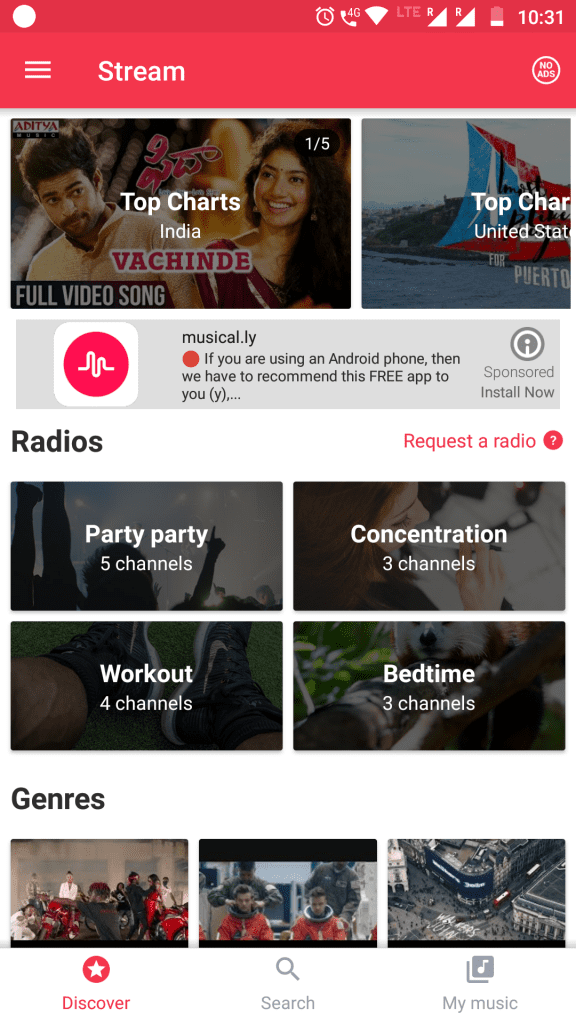 Using this app you can actually stream Youtube video while working on other things on your android. You can do multitasking with the help of this app.
Simply install this app from the Play store. Open this app. Search for your favorite video and play. Now even if you exit from this app your video will be played in a small window.
But one limitation of this app is, you cannot play youtube video after turning off your screen. This is not the limitation for the only MWM's free music app. Actually, playing youtube videos after turning off your screen is against the YouTube terms. So, any app of this kind won't be able to play YouTube videos after turning off the screen.
Google Play Store Rating: 4.5/5
Thanks for reading!
Also read: 6 Best YouTube Alternative Video Sites