Youtube is the most popular and largest video sharing site. You can watch millions of videos, music, movies, documentaries, etc. It has a very user-friendly interface and has millions of users. But you cannot download most of the videos to watch later and since the internet is not available 24×7 people like to download videos to watch later. So here are some best youtube video downloader apps through which you can download all the youtube videos for free.
Also Read: 6 Best YouTube Alternative Video Sites
1. Videoder
Videoder is a music and video downloader app. This app lets you download millions of videos & music from over 20+ websites including Facebook, Instagram, Dailymotion, Vimeo, etc. New sites are being added every week. This app is absolutely free. It is one of the fastest downloaders on Android. You can manage all your download from a single place. Videoder gives you best quality downloads such as HD, Full HD, 4K, mp3, etc. It is considered as one of the best Youtube video downloader by the users.
This app is not available on app store and can be downloaded from – here.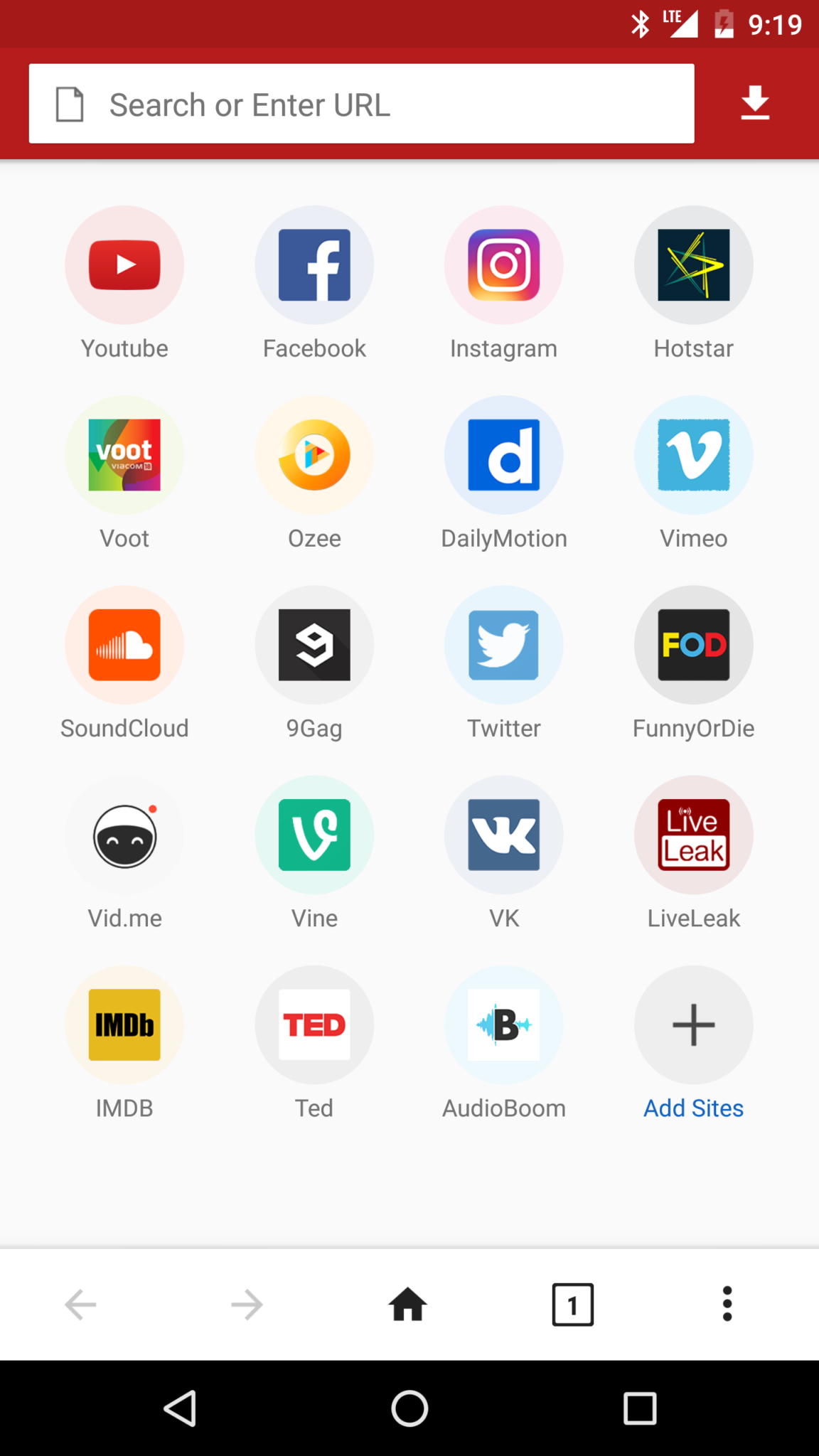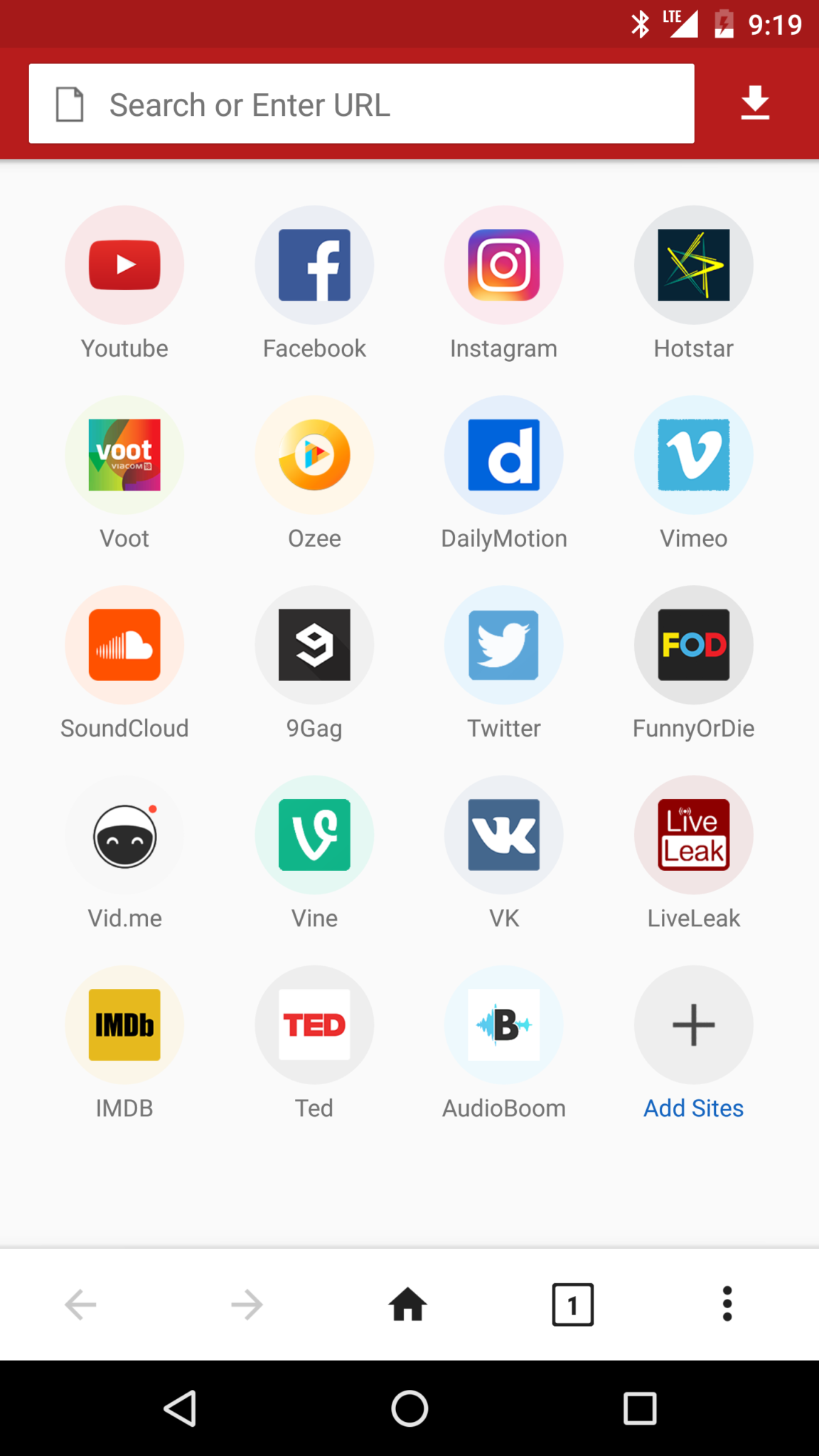 Here, you can directly search for the video by name or by URL. Select the video you want. Scroll down and you can see all the download options.
2. OGYouTube
Probably one of the best app to download only Youtube videos. This app also lets you play videos in the background. You can replace your youtube app with this app if you are rooted. This app is also available for non-rooted android devices. This app is not available on PlayStore. You can download this app from – here.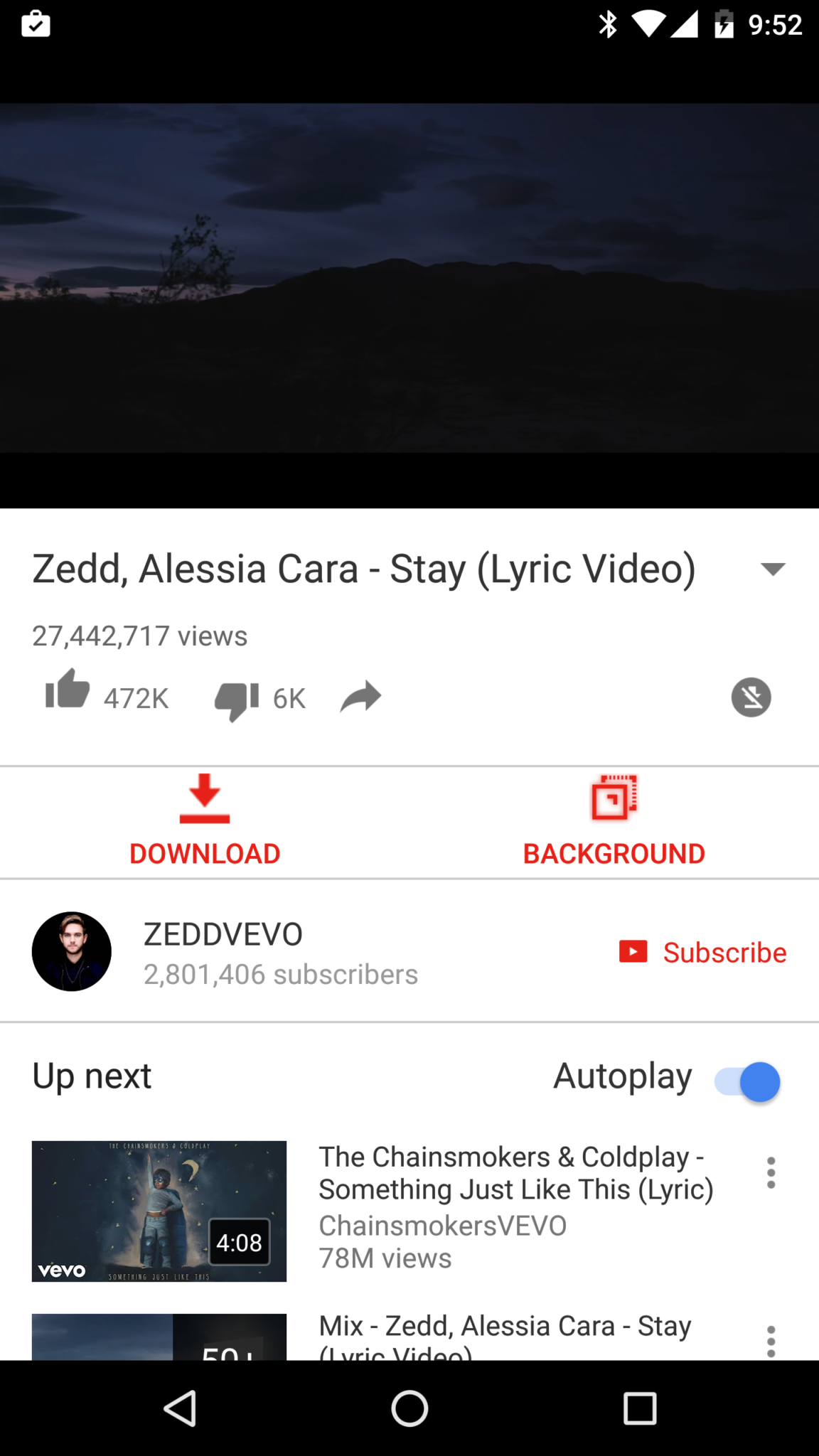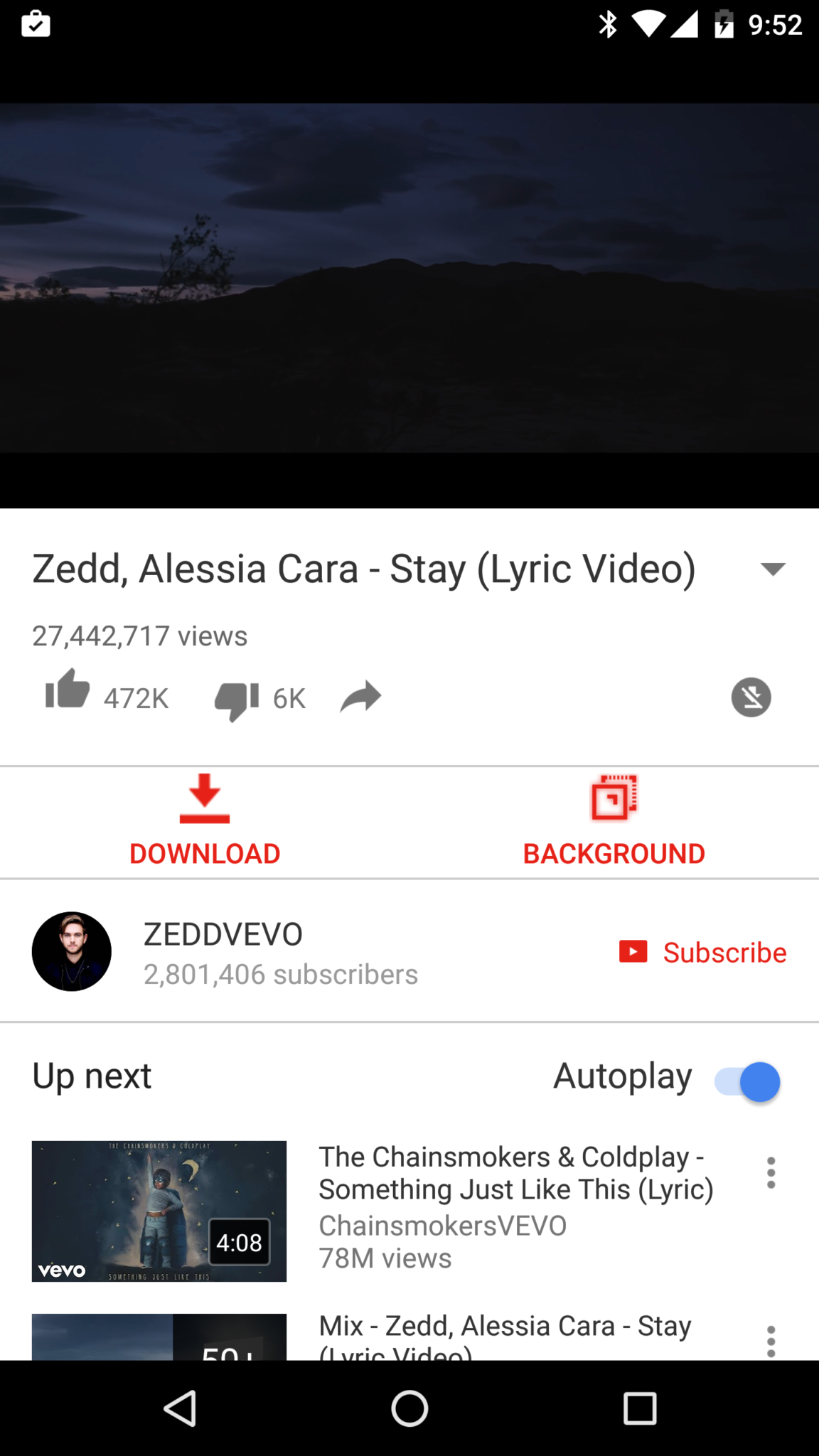 Just open this app like youtube. Navigate to the video you want to download and press the download button. You will get options to select the quality of the video or audio. Just click on the desired option and the video starts downloading.
3. TubeMate
TubeMate is one of the most popular Youtube video downloader apps. It is completely free and you can download any video from youtube with high downloading speed. Using this app you can download high-quality videos directly from YouTube. You can download this app from – here.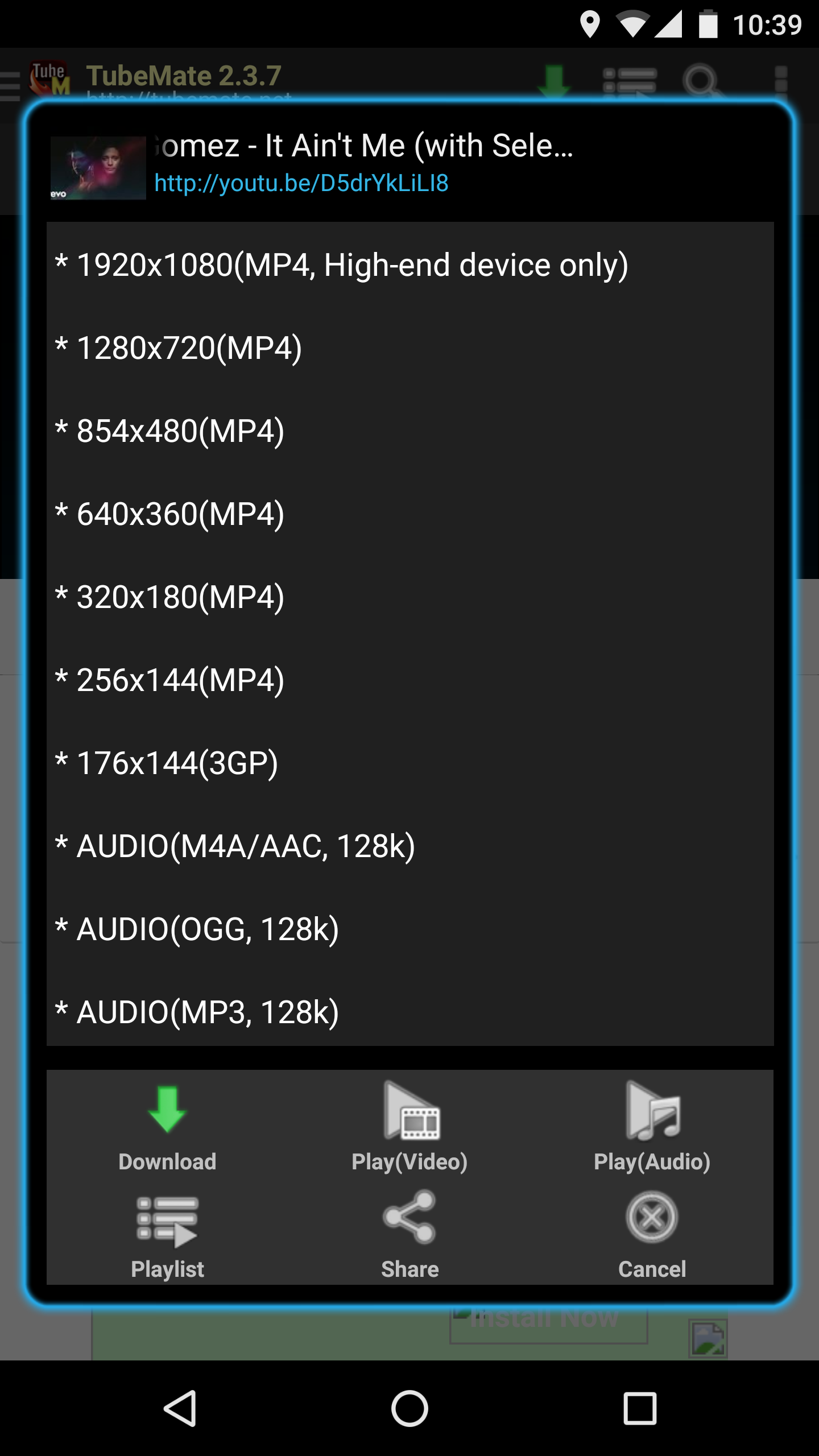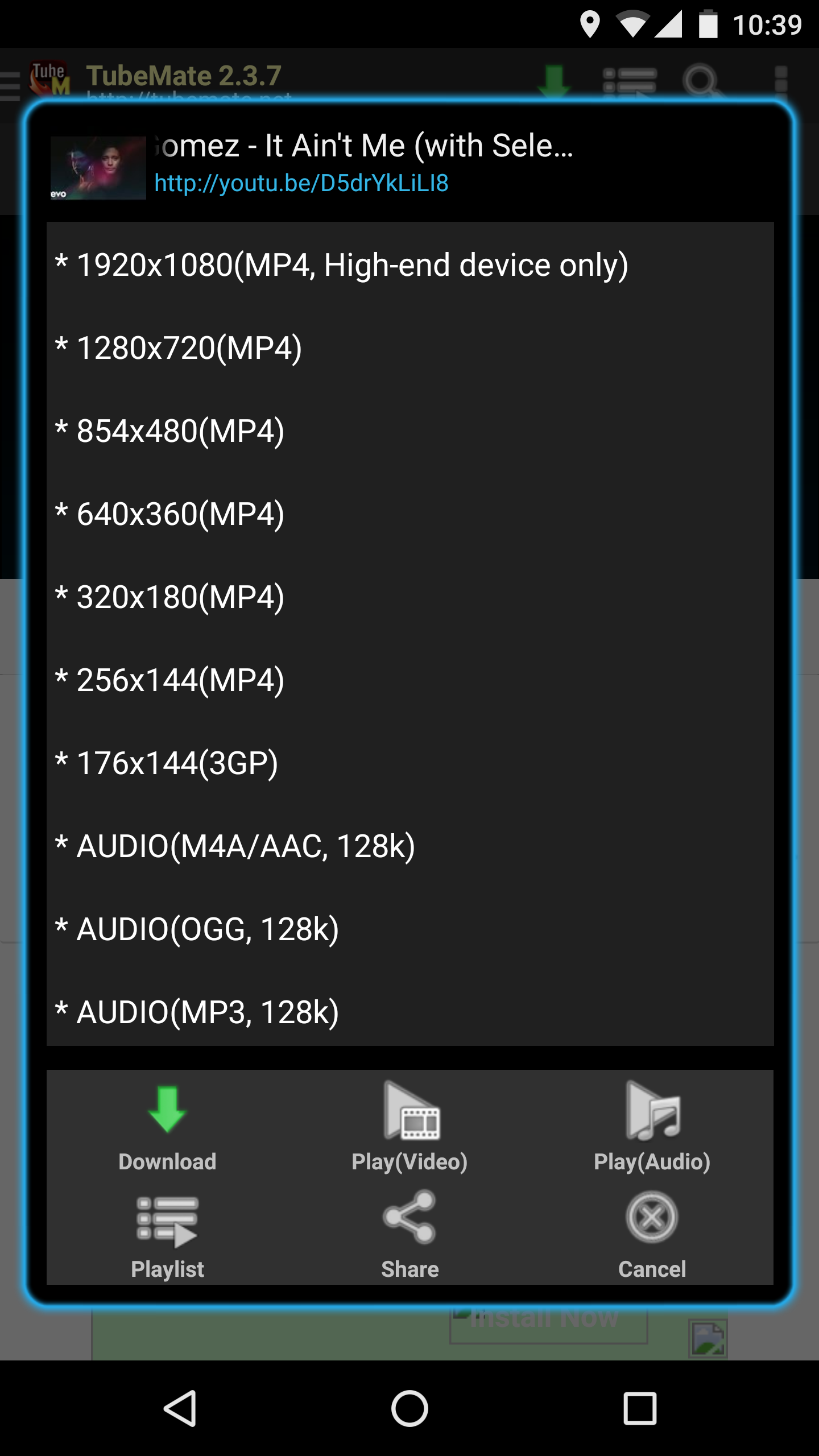 Open the app, navigate to the video. Click the green arrow on the top right side and select the video quality. Read more – Download Tubemate For PC
4. SnapTube
SnapTube is a great app to download videos from many platforms. You can download videos from Youtube, Instagram, facebook, Dailymotion, Twitter, Vine, Soundcloud, Vimeo, Vevo, etc. You can download videos from all of these platforms for free using this app.
Download this app from – here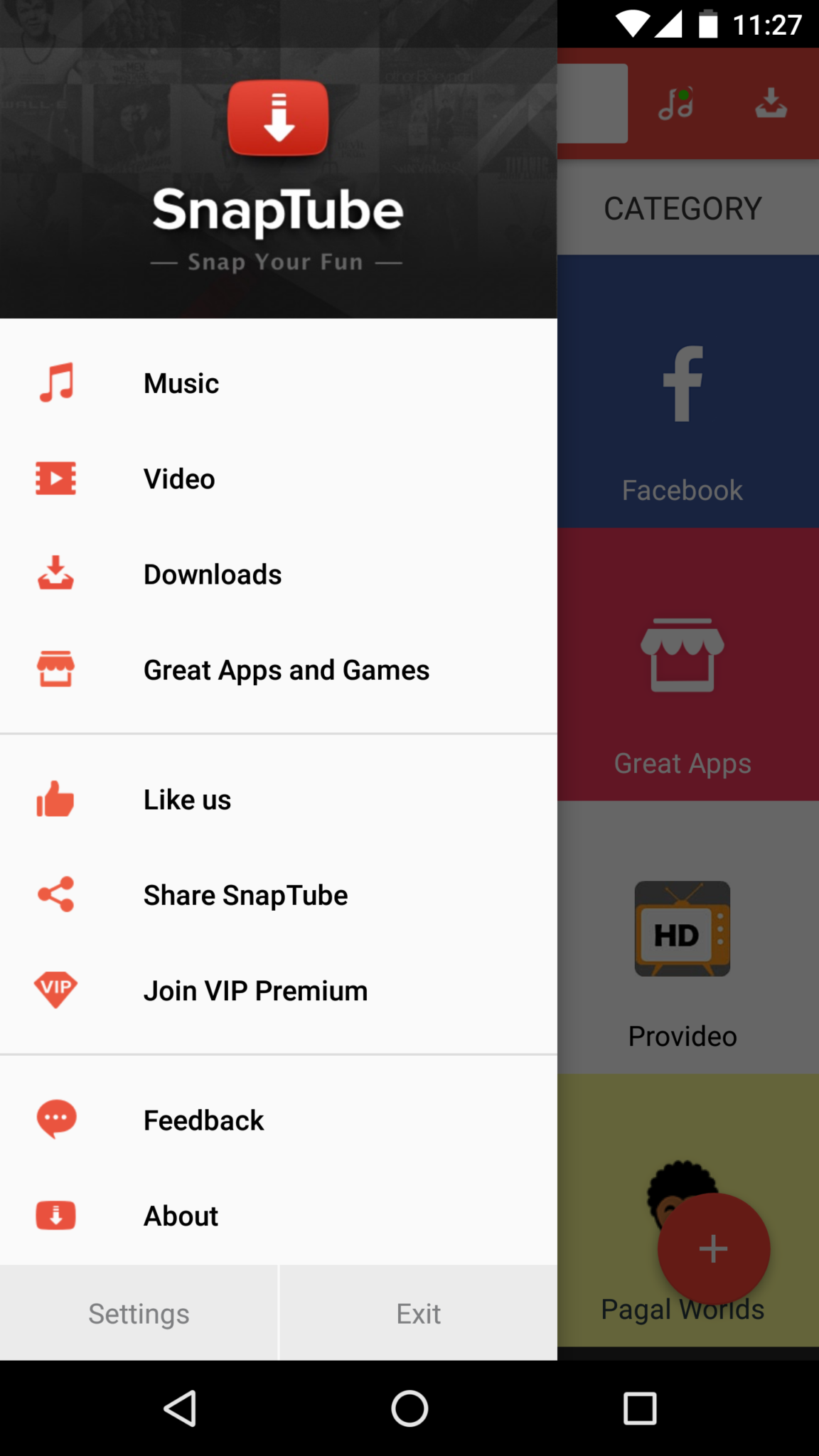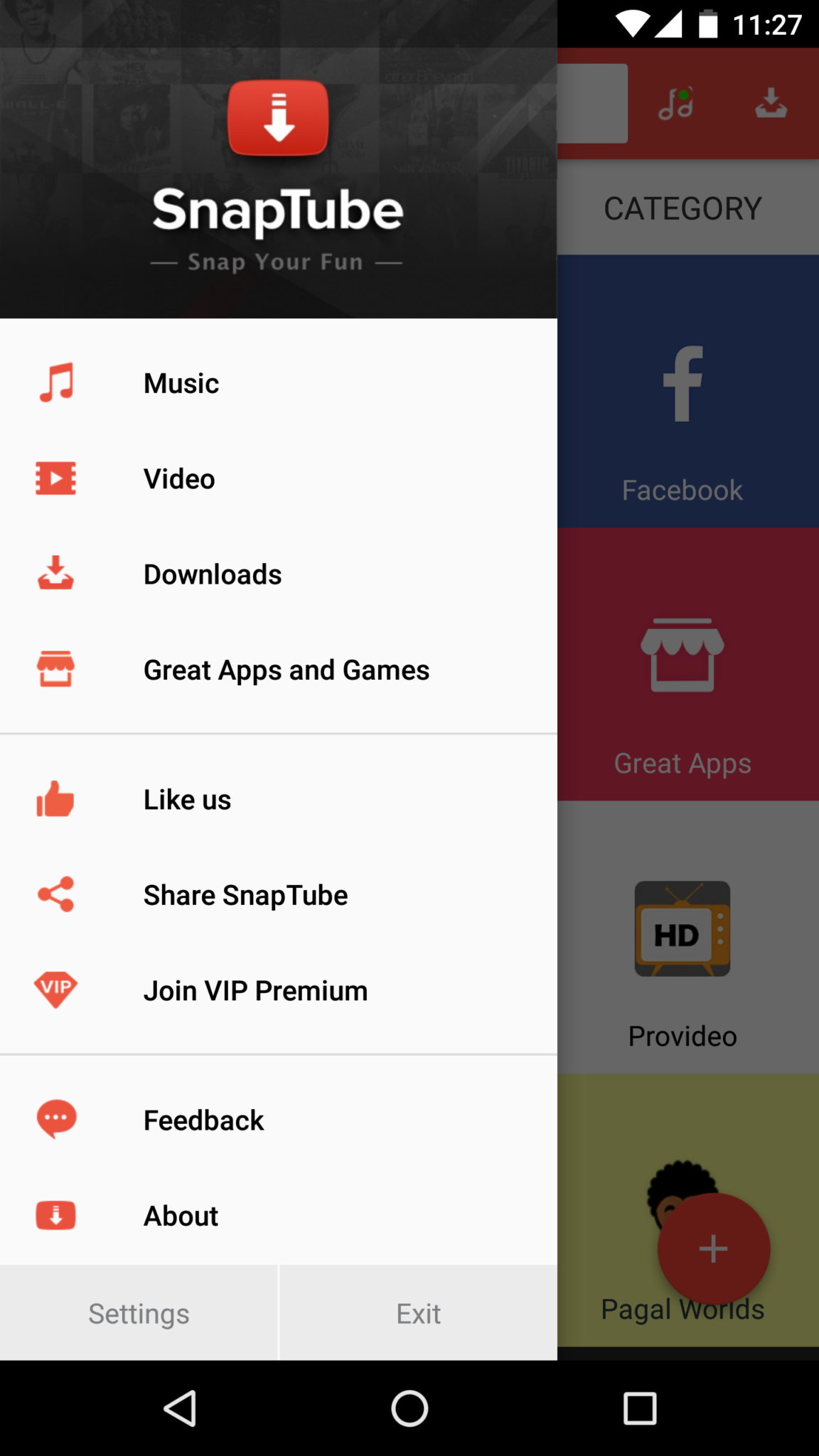 You can search for the video in the search bar or you can paste the URL of the video. Once the results are displayed press the download arrow present right next to the video you want to download. You will now get a list of file formats and sizes. You can either download the file as Music/Audio or as Video. Click on the appropriate file format and the download will begin. You can see the progress of the download in your notification center as well. Once the video is downloaded just select the appropriate player through which you want to play the video or audio file.
Also Read: Control Youtube on PC using Smartphone