What's Cloud Drive?
Cloud Drive is a professional Internet storage tool, is the product of Internet cloud technology, it provides information storage and other services for enterprises and individuals through the Internet. It has the characteristics of safety, stability and mass storage.
Why Do Users Have Multiple Cloud Drives at the Same Time?
As people deepen their knowledge of cloud drive, more and more people are gradually getting used to saving personal files, work documents, family photos and some important data to cloud drive. Naturally, there are many cloud providers in the market. To attract users to use their own cloud drive, various cloud providers are constantly striving to develop new functions to retain users, thus it is not strange that many of us own multiple cloud drives at the same time.
As the number of cloud drive accounts increase, it is not a simple matter to manage multiple cloud drives at the same time. Thankfully, there is a free cloud file transfer service, MultCloud, that can handle this problem perfectly.
Why Choose MultCloud?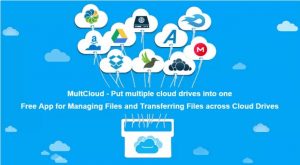 Like the above said, MultCloud as a free web-based cloud transfer service, it can not only help link multiple leading cloud drives together in one place; but also has the ability to copy, transfer, backup or sync files from one cloud to others directly without using the manual way: Download and Upload. It has the following merits:
Put multiple cloud drives in one place for better managing within one account only
Support more than 30+ leading cloud drives in the market
Free of charge and easy to use
Have no advertisement within the service
Support transferring files across cloud drives directly
Support one-way sync and two-way sync
Won't save any data or cache on the servers
Before getting started, you need to create one MultCloud account through "Sign Up" or just click"Experience without signing up" button.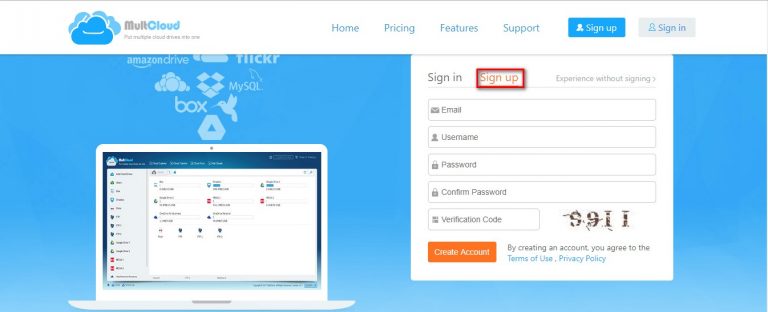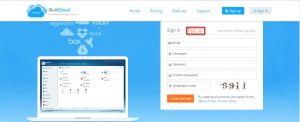 After creating the account successfully, you can log in its main interface and you will see it has three key features: "Cloud Explorer", "Cloud Transfer" and "Cloud Sync".
Cloud Explorer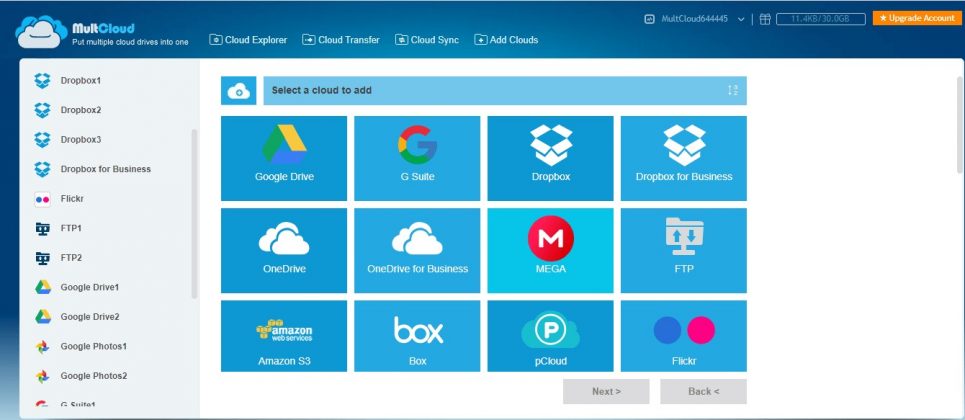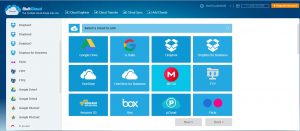 For "Cloud Explorer", it can help manage multiple cloud drives in one place within one MultCloud account. If you have multiple cloud drives to manage, you can add them all to MultCloud because MultCloud does not have any limit to the number of cloud accounts to add. In addition to managing cloud accounts, you are allowed to do many operations like you are doing them through your cloud itself, including "Upload", "Download", "Copy", "Move", "Share", etc. In particular, it has "Upload URL" feature that many cloud providers do not have, which is really convenient for the users to upload files to cloud via URL.
Cloud Transfer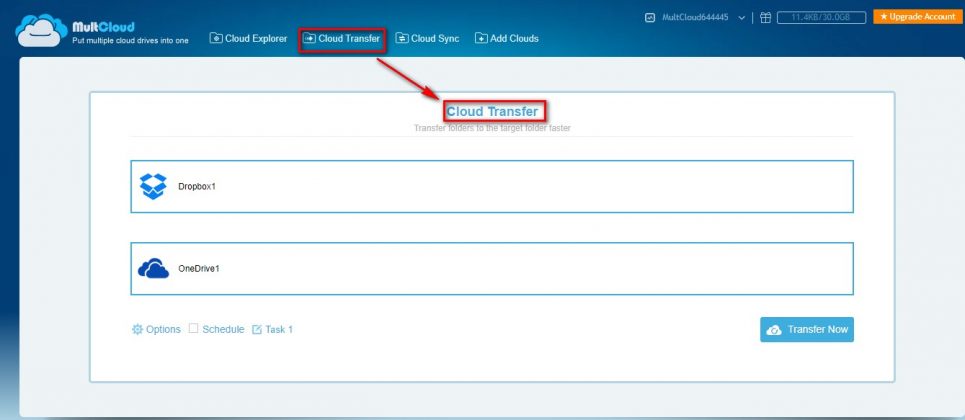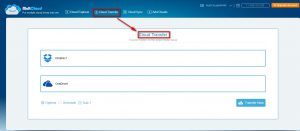 For "Cloud Transfer", it can copy, move or migrate files from one cloud directly to another instead of downloading and re-uploading files between different cloud accounts anymore.
To back up your data regularly, you can also enable its "Schedule" feature as MultCloud can run the task as planned. The most important one is MultCloud supports transferring whole cloud as the source. For example, if you want to migrate Dropbox to OneDrive, you can make full use of it. By the way, as long as the task starts, you can close the page and even shut down your computer because MultCloud can run your task at the background.
Cloud Sync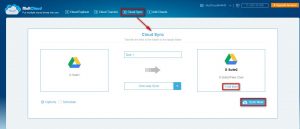 For "Cloud Sync", it can help create sync relationships across cloud drives. No matter what you have added, modified or even deleted files from one cloud, these changes will also be synced to the destination cloud. Currently, MultCloud supports one-way and two-way sync and there are 8 sync modes in one-way sync. When creating the sync task, you are allowed to sync files to multiple cloud drives at the same time. If you want to migrate G Suite to G Suite, then it's worth to have a try.
Also Read – CloudConvert: Convert anything to any other file format
Final Words
In brief, MultCloud is really a free and nice cloud storage manager to manage multiple cloud drives from one console and transfer or sync files across cloud drives. It's not difficult to see its functions are quite powerful. This web-based app is very convenient and practical, especially for the users that often perform data migration.