TutuApp is a well-known third-party iOS app installer, but not many people realize that it can also be installed on Android devices too. Until now, Android users have had to root their devices to get modified apps and games, and that not only leaves the device open to security threats, it can also void your warranty; with TutuApp, this doesn't happen because rooting is not required. And it's completely free to use.
With TutuApp on your Android device, you can have access to thousands of apps and games, many that have been modified with new and extra features. And, with more than a million users across the world, it is one of the most popular ways of downloading apps and games.
How to Install TutuApp on Android: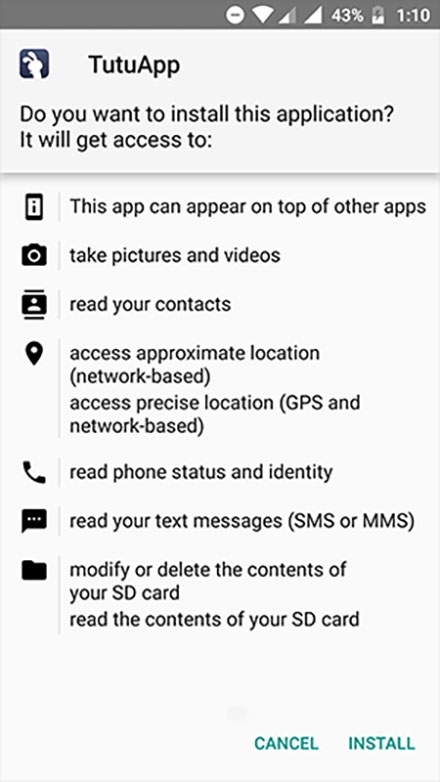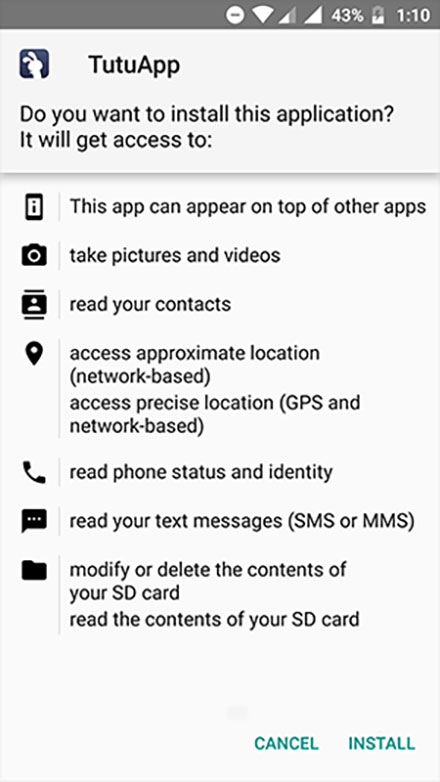 Obviously, you can't download TutuApp from the Android app store. What you need to do is download and install the .apk file onto your device. This is easy enough to do, but you must follow these steps exactly as they are written:
First, you need to allow the installer to be downloaded; open your Settings app and go to Security
Find the Unknown Sources option and check the box next to it to enable it – Do NOT skip this; if you don't do it, TutuApp will not be installed.
Now download the TutuApp Android .apk file onto your device and save it
Go into where you saved it and double-tap on the .apk file
Once the installation has finished, the app is on your home screen, and you can use it for all your apps and games.
TutuApp Android Features:
TutuApp is full of features that will benefit any Android user.
Really simple to download, so long as you follow the steps carefully
Fast download speeds
It's free
No need to root your device
Choose from thousands of apps, games, tweaks and more
Loads of modified stock apps and games
Updated regularly with new content and security fixes
Easy to delete
It is safe and reliable
Your warranty cannot be voided
Many more features
Like the iOS version, all the apps, games and other content have been sorted into separate categories, making it much easier for you to find what you are looking for. Open the app, and you will see these categories:
App Store Apps – lots of iOS and Official Android apps
TutuApp Apps – third-party content not found in the official stores, including games emulators, screen recorders, movie apps like MovieBox Pro, music streaming apps and much more
Tweaked Apps – some of the best iOS and Android stocks tweaked with fresh and useful new features, including Spotify++, Instagram++, YouTube++, Snapchat++, and many more
Modified Games – some of the best mobile games, all the in-app purchases unlocked, and extra features added – Pokémon Go++, Minecraft PE, Last Day on Earth, GTA, and lots more
How to Use TutuApp: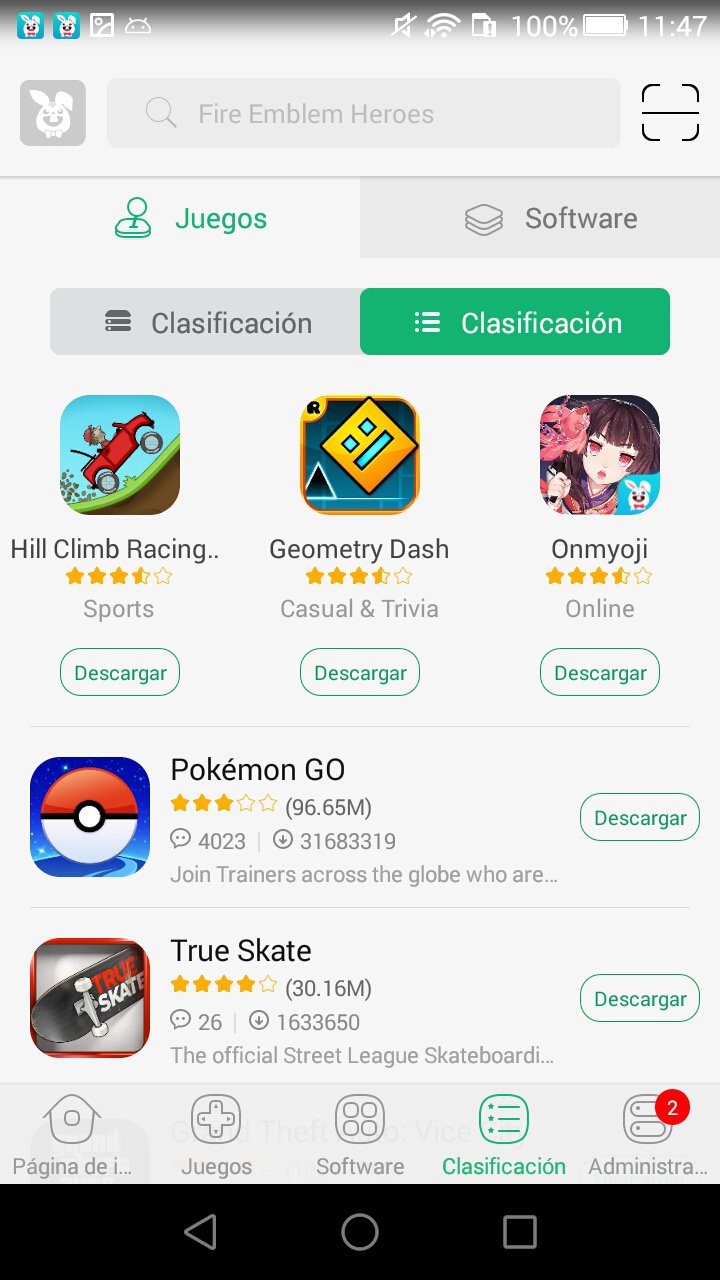 Tap on the app icon to open TutuApp installer
Choose your app category
Find an app or game and tap it – either look through the category or use the search box to find a specific app or game
Tap on Get and then tap Install and wait
When you see the app appear on your homepage, it's yours to use
Frequently Asked Questions:
We get lots of questions about the installer so here are the answers to some of the most commonly asked questions:
Is TutuApp Safe?
Yes, it is. The developers have done an awful lot of work to make sure that there are no viruses or malware and that the installer is completely safe and secure. SSL encryption and regular updates maintain that security but you should have anti-virus on your device anyway, just in case a rogue app finds its way in.
Can I Use the VIP App on Android?
At this time, no. The VIP service is only compatible with iOS devices right now so purchasing it on Android would be a waste as you would only get the standard free features. A future update may bring this in for  Android though.
Fixing Common TutuApp Errors:
While TutuApp is a stable and reliable app, there are a couple of errors that you might stumble across. Don't worry; fixing them is easy.
The App Stopped Working:
 There are a few reasons this happens so start with the first method and work through to see which one fixes it for you:
Method 1: Resetting App Preferences
Open Settings>Apps (it might be App Manager, depends on the Android version)
Tap on All Apps>Reset App Preferences
Tap on Reset Now
The app should work
Method 2: Clear Package Installer Data and Cache
Open Settings>Apps
Tap on System Apps and go to Package Installer
Now, tap on Clear Data
Select on Clear Cache
TutuApp should work now
If your device is on Android 6 (Marshmallow) look for the options under Storage
Method 3: Enable Unknown Sources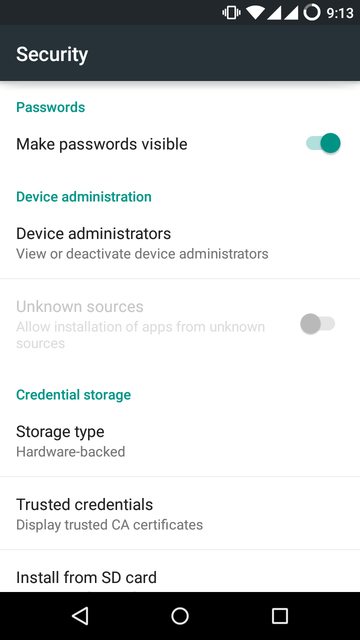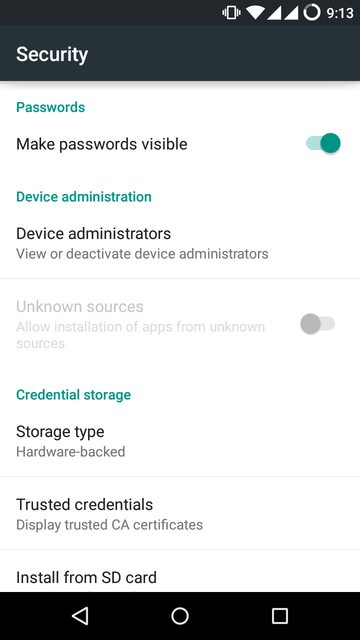 Open Settings>Security
Fin the option for Unknown Sources and tap the box to enable it
TutuApp will work. If it doesn't, delete it. Keep this option enabled and install it again.
App Not Installed:
Again, there are four ways to fix this:
Method 1: Clear Package Installer Cache and Data
Follow the steps in method 2 above
Method 2: Enable Unknown Sources
Follow the steps in method 3 above
Method 3: For Rooted Devices
Open your mobile browser and find a good root explorer app; download it
Open the app and find the APK
Copy it and then open System > Apps
Make sure your root explorer app has permissions enabled and close settings
Try again – TutuApp should work
Method 4: Clear Some Space
This involves removing anything you no longer need on your device. Uninstall apps that you don't use, delete any files and folders, including temporary and internet cache files, and move photos, music, and other media onto an external storage device.
Do not try to install TutuApp onto your SD card, either. The package installer cant always read the APK, and that will result in problems arising on your device. Always install apps like TutuApp onto internal storage.
Fix TutuApp Not Working:
TutuApp is not official, and that means the app certificate will be revoked by the Play Store inside of a week after installation. If you let it get this far, you will have to reinstall it and start again. Stopping it from happening is really very easy – install and use a VPN alongside TutuApp. There are a couple of recommended ones, and they will help protect your app certificates from being revoked.
While TutuApp has always been an iOS installer, with support for Android now, everyone can take full advantage of what it has to offer. Give it a try and follow the developers on Facebook for more updates and news.