If you are a gamer you are well aware of what Steam is. But for the people who are not aware of it, don't worry I got you covered. It is a platform developed by Valve Corporation under the guidance of Gabe Newell for the purpose of online digital software distribution. It primarily focuses on providing PC games digitally. Steam is developed by the same company which developed Counter-Strike franchise. In their early days, Valve faced a lot of difficulties in updating their games with patches. So they came up with the idea of developing a platform which will update their games automatically. It also implied anti-piracy and anti-cheat solutions to the games.
Steam later came into notice and started digitally retail products for developers. Nowadays it is very convenient to just buy a game online digitally and keep it in your library without any disc handling issue. Steam not only retail games but also softwares in its marketplace. Also for security issues, it only allows Credit Cards for the purchase. Don't feel down if you own a Debit Card because this guide will tell you how to buy games from Valve's most discussed online marketplace using your Debit Card.
Steam Wallet
Steam also has a feature called Steam Wallet which keeps the money that you got by selling stuff on the Steam marketplace. You can add money in your wallet directly if you have a credit card or a gift card. And then you can directly purchase a game from steam if you have balance in your wallet. Even you can also check your wallet balance anytime. This balance can also be used for the in-game purchases for many games like CS-GO.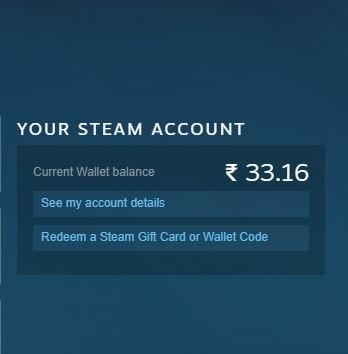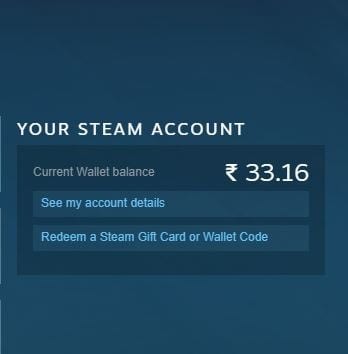 Adding Money To The Wallet
We know that Steam Wallet can be used to buy games, so we will add money to our Steam Wallet with our Debit Card. It's not as simple and straightforward as it sounds. Money in the wallet can also be added by redeeming wallet code. These codes can be bought from many websites. Some of the best websites for this are Gamersmall and Gamersgift. Go to the website and click Register and create your account. After creating your account go to the home page of the website to browse the deals available. Remember some of the deals are marked by a sold-out tag. You will not be able to buy that deal and have to choose from the ones available. There is no restriction on buying wallet card per user.
Also Read: How to Refund a Game on Steam
Buying A Wallet Card
After you have selected the wallet card, you will be sent to a page where you have to select the number of cards you want. Remember you can't buy cards more than the available cards shown in green. Now click add to cart if you are done with selecting the number of cards to buy.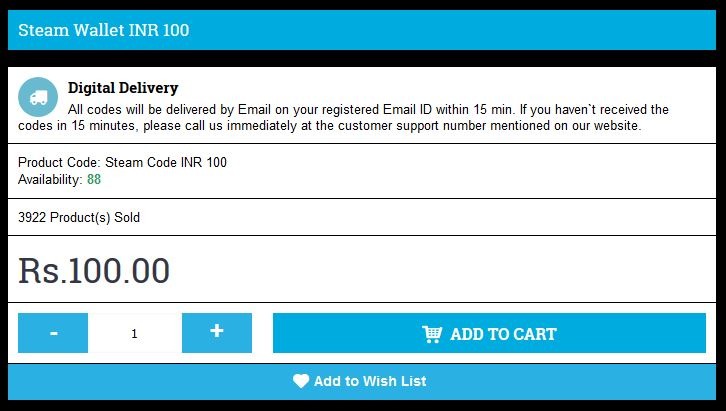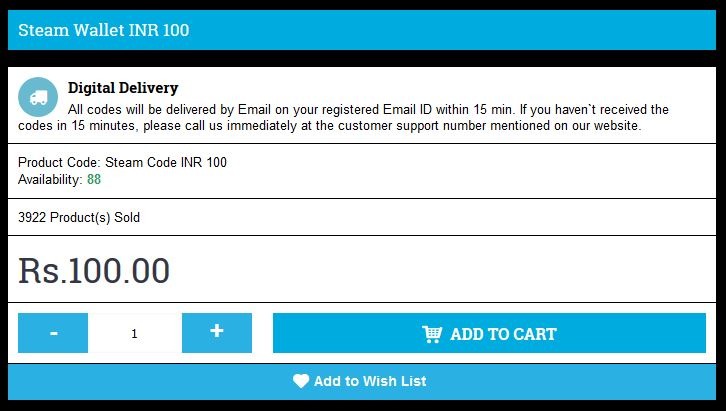 You are almost done in purchasing your wallet card, all that left is checking out and payment. Once you have done that you will be notified that the payment has been done and the wallet code will be delivered to you through your registered email and also through your account on Gamersmall. Go to your order history and check the status of your order. If it says delivered then click on the view icon at the end of the order row and it will direct you to a different page. At that page, you will be able to find the wallet code right at the bottom.


Redeeming Your Wallet Code
Once you have received your wallet code head to your steam account. Login to Steam account, either through the Steam Client or through your browser. Now find Games option present at the top. Go to Redeem Steam Wallet Code and you will be redirected to a webpage where you can redeem your wallet code. Enter your wallet code and click continue, it will display a success message and your wallet will be updated with the amount of money you bought the wallet card for.
Buying Game Keys
If for some reason you are not feeling confident enough to buy the wallet card and looking for another alternative then you are lucky because there is another way to this. People are very hasty these days and want minimum efforts to be done by their side. Thus instead of buying the wallet cards to get the wallet balance, they want to buy the game directly. This is also possible because steam allows other websites to sell steam games on their own website. You can easily buy a game from these websites using your debit card. Some of the genuine websites which provide this service are G2A, CDKeys and GameFlip.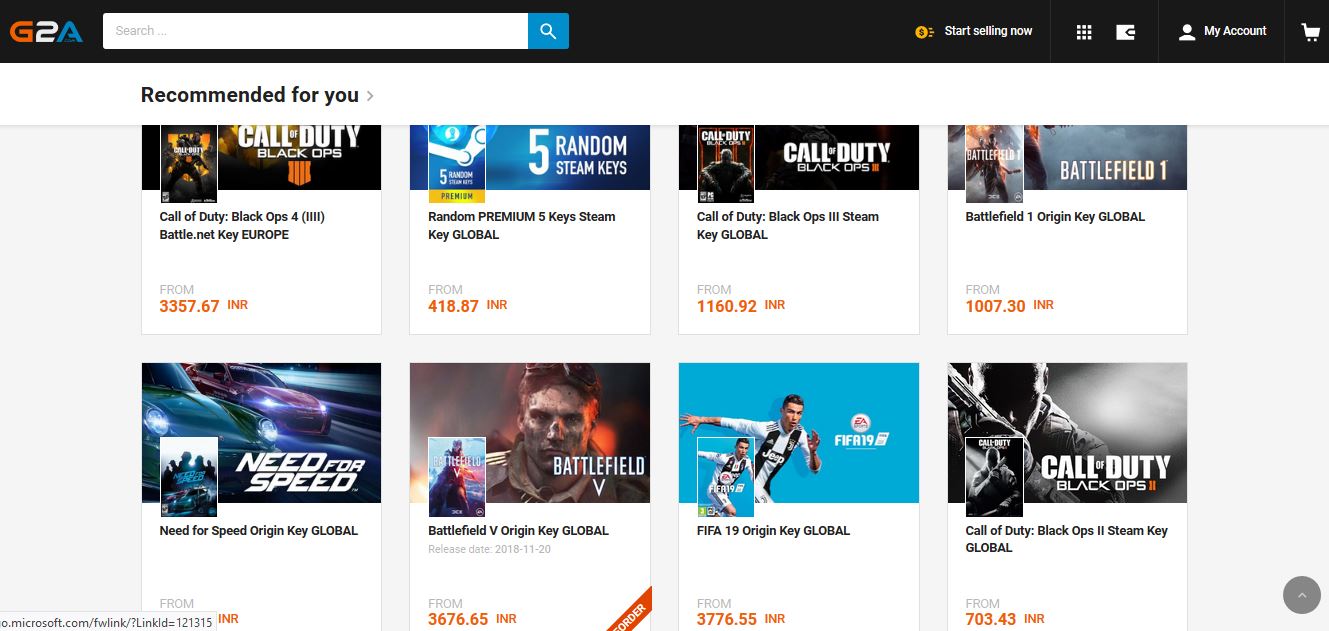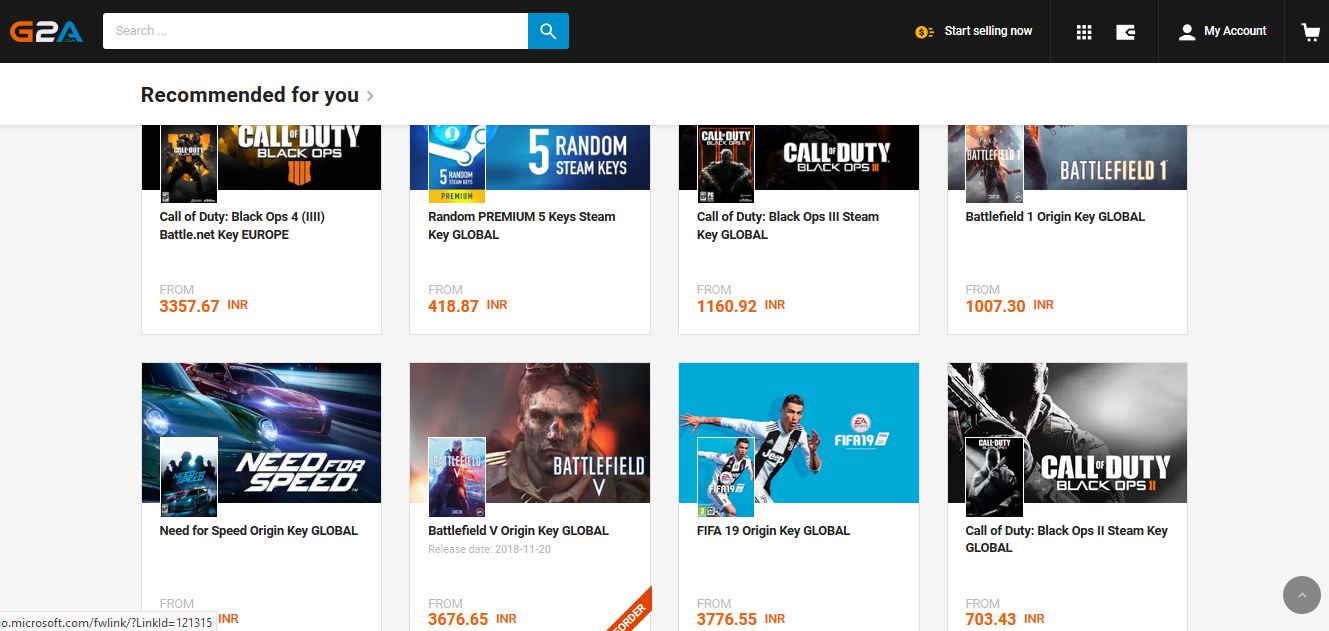 The steps to get the game is fairly very simple and won't confuse the buyer even the slightest. All you have to do is go any of the above mentions websites and buy the game you want. As soon as the transaction is done they will send you a Key to your mail address also to the account that you have to create on their website prior to the purchase. Now go to the Steam and under the same Game menu, you will find Activate A Product On Steam. Click it and you will be asked to enter the Key. After you have entered the key and clicked next your game will be added to your Steam Library and you will be able to download it without any problem.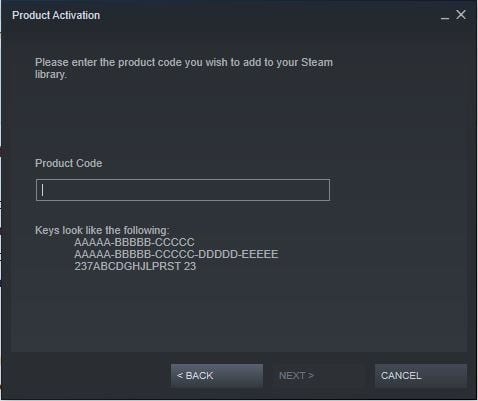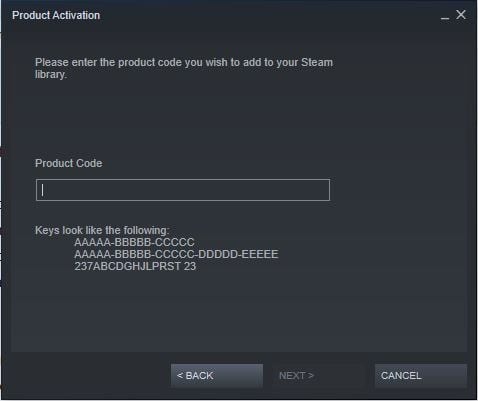 Points To Consider
Now you have all the knowledge that you needed to buy games using your Debit Card on Steam platform. But there are some things that you might want to consider before getting started. Steam is an independent platform and doesn't support these websites financially so if something goes wrong, you won't be able to blame it for anything. These websites work fine, but no one can guarantee you that there will be no issues and they are 100% trustworthy. If you get some trouble on the way buying from these sites, don't panic because their support will resolve your problem in no time. Sometimes if you buy the keys directly from these websites, they don't work. Contact their customer support as soon as possible to get the issue resolved.
Also read – Best Steam Games | Best Dreamcast Games