With the latest events related to the Coronavirus spreading, most companies have switched to working remotely. Learning how to supervise teams online became a new skill to learn. We have to adapt to our new reality, and in this article, you will find the list of the best team management software that will help you increase teams' productivity and ensure an effective workflow.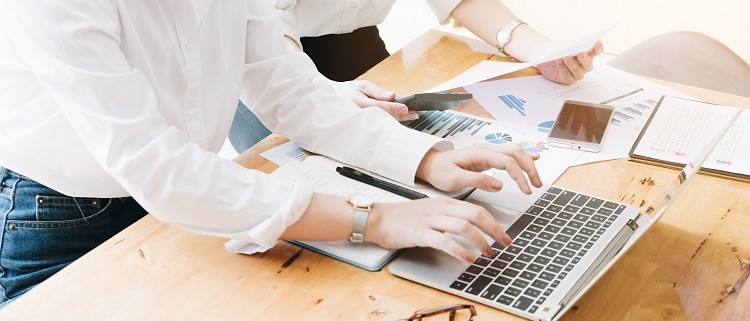 1. ClickUp
Whether you run a huge eCommerce platform, essay writing services, or a small digital marketing project, you have to connect with your remote team effectively. This great software is designed to make everything more simple while ensuring the highest level of work efficiency. You can personalize a task board view where you can administer task completion, set priorities, leave comments, get reminders, and so much more.
2. Scoro
Here is another great solution with plenty of useful features that will enable you to interact with colleagues and track all the workflow and progress. This software will be perfect for scheduling meetings, managing tasks, communicating with teammates, time tracking, and you will be able to get a weekly report to see the overall picture of all the job done.
Also Read – Everything you need to know about tracking workers hours
3. Zoho Workplace
This specific tool has a pretty simple and intuitive interface and plenty of useful features to use daily. Here, you will upload and share files and documents and supervise them from all your devices. If you sync it with Zoho CRM, you will get a perfect environment for managing teams.
4. GoToMeeting
While working remotely, it's extremely important to maintain communication with all of your colleagues. This is a perfect tool that will help you schedule and conduct virtual meetings so you can track your progress during a live video session and make sure team members are on the same page.
5. Podio
This is one of the most flexible software for convenient and effective team collaboration. The interface is easy to navigate. You will be able to discuss and assign tasks, add and share files, track the team's budget. Besides, it will be possible to get a team's workflow overview through a modern dashboard.
6. MeisterTask
This one is everything you might need for a productive workflow. You can create task checklists, leave important comments to pay attention to, and set reminders, so no one misses deadlines. The software is cloud-based, which makes it even more convenient for users.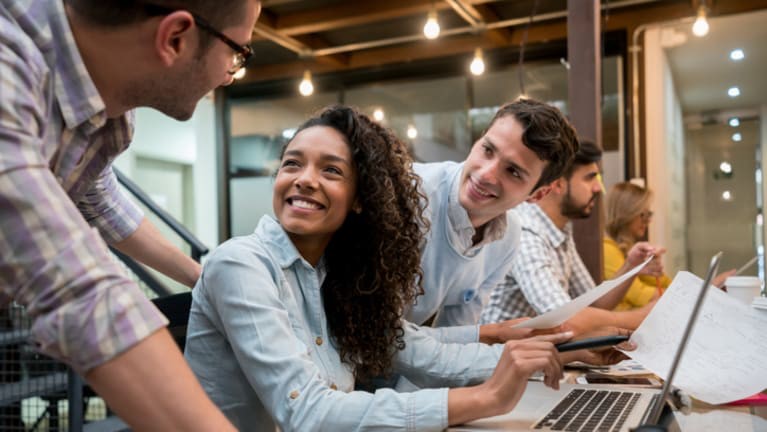 7. Toggl
Here is a perfect tool to create time-sheets for all team members and track task completion time. You will get reports on time spent on different tasks to understand your team's effectiveness better. You can integrate it with other tools to expand the range of features available.
8. Trello
This is probably a well-known software which will be a great solution for your company. You can assign and visualize all projects and tasks, track the progress, upload and share documents or files. It's also possible to organize tasks by deadlines or priorities for seamless collaboration.
9. Bitrix24
Here is another communication and project administration tool so you and your team can stay on top of daily activities. You can easily exchange messages with colleagues, create charts and task lists, evaluate each employee's workload, and even use it as a CRM tool.
10. Clockify
Here is another software for time tracking and productivity. It will be easy to see how much time is spent on a certain task, who completed it to evaluate the efficiency level and make proper adjustments if needed. In this software, you can work with an unlimited number of users on an unlimited number of projects.
Also Read – Guide to download vanced youtube
11. Asana
This is a pretty universal software that combines features of a regular project management tool and allows you to exchange messages, share files, track team's progress, get notifications and reminders that will improve daily operations and results.
12. Basecamp
In this software, it will be possible to divide teams by departments, communicate with them via text messages, and assign and track all tasks and projects in one place. You can easily create to-do lists, scheduled deadlines, be in charge of task completion, and leave comments.
Also Read – 10 Best CamScanner Alternatives for Android and iOS
Bonus – Timetastic
Timetastic is a time-off management software that will simplify and transform your company's leave management process,  making booking time off work a breeze.
No more dealing with paper forms and updating messy spreadsheets. You get a central, up-to-date record of absences, so you can plan better, and work smarter.
The best part is, that Timetastic also has a mobile app so everyone in the team can manage and track time-off balance on the go. 
Final Thoughts
As you can see, there is plenty of useful software that will help you effectively manage teams and ensure that all tasks are done on time while maintaining proper quality and compliance with the requirements. These apps will be your lifesaver, so hurry up to try them out and see the difference. It will facilitate collaboration across teams and employees for the most desired results.