If you are new to designing a Website or looking for an eye-catching template then your first choice should be Squarespace template. And other than the look Squarespace template gives you the freedom to customize according to your needs. There is a huge list of Squarespace template which on first look will attract you to choose. Selecting one mainly depends on your Website content means for which purpose you are designing the Website. Here, we are going to list some of the Best Squarespace Templates from the huge list.
Before you choose a template you need to look for some basic things other than its design like the functionalities and customization template offers. The most important thing you need to keep in mind in selecting the template is the audience you are targeting it depends on several factors like age group and other stuffs. Squarespace templates come under a certain category better you understand the audiences and select.
List of Best Squarespace Templates
1. Wells
If you are a designer or photographer whose main aim to display your work to the viewers at a glance then to attract them. Then, Wells template will be a very good choice. The template comes with a side navigation panel there is nothing on the top and bottom. Simple but you can get a clear overview of the Website. Now talking about the functionality of the template you can create a number of galleries which can be categorized accordingly. The categories created will be available on the left navigation bar when you click on the link it will direct you to that gallery. The layout of the galleries can be changed to display photos in stacks, columns etc. You have the option to add the description to the photos. There is a lot of editing possible in the template easily so you don't need to spend a lot of time in editing.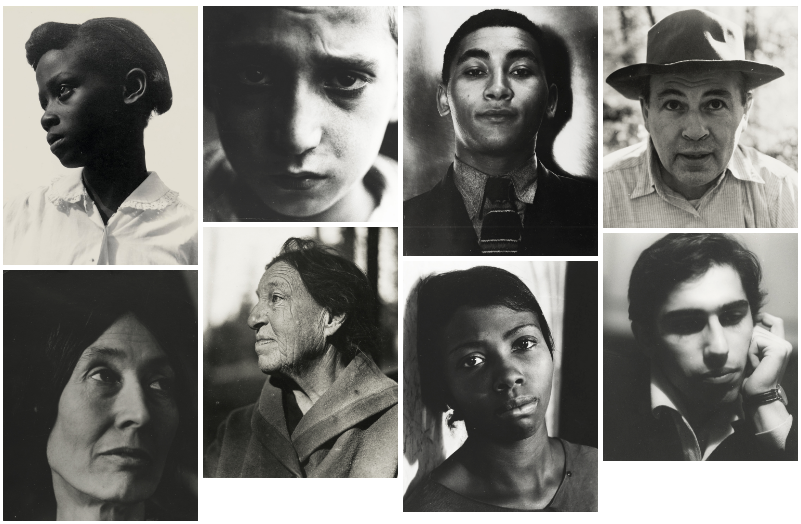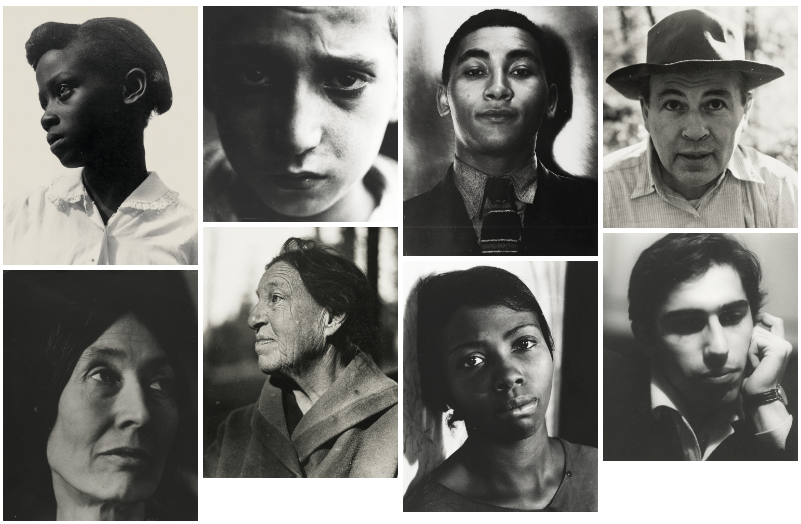 See the Demo
2. Montauk
Whether you are a photographer by the profession or hobby there is need of a medium to showcase the work online. And if you believe your work is enough to speak on your behalf rather than other things on the website then Montauk is the best choice you can opt for. The homepage has minimal things which make viewers look after your work. If you want to display work of multiple artists then you have an option to create separate pages. However, you can say that Montauk is best designed for the designers and photographers to sell their arts and design Online.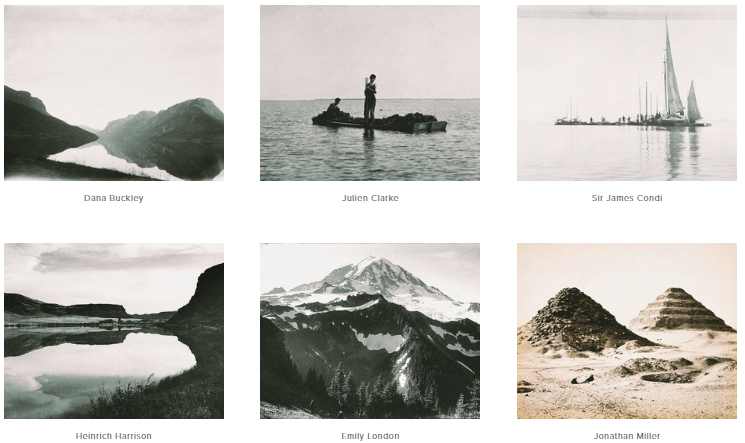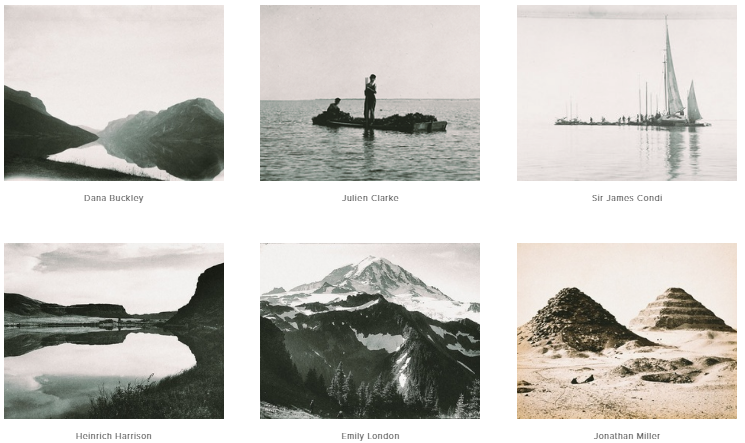 See the Demo
3. Native
If you are new to blogging and looking out for a template then Native will be a good choice. A very attractive template along with wide range of customization available. If you want to give the image equal importance along with the content then Native is the right choice template. The homepage has a vertical scrolling page where the article is represented by its image along with a short summary. There is a separate page to display the gallery of photos.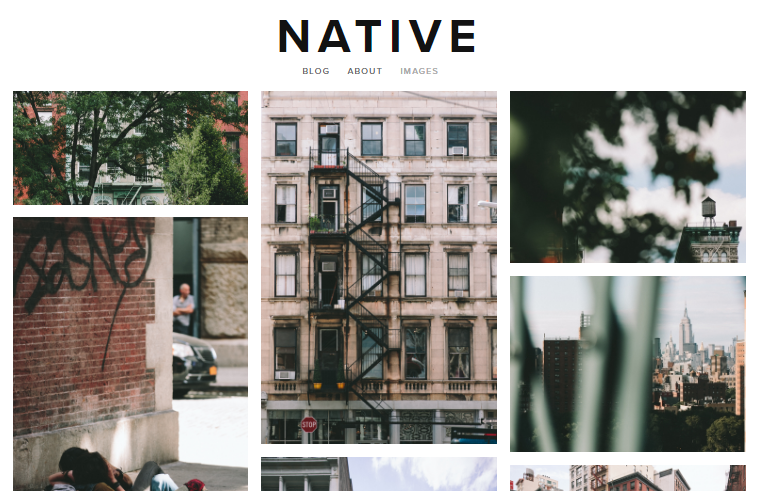 See the Demo
4. Tudor/Foundry
Don't confuse with the name Tudor/Foundry they are two different templates. Then you must be wondering why they are together then here is your answer "They belong to the same family". Both the templates have a similar type of design you can choose any one of them to start blogging. A lot of customization can be done according to your needs. Now, what is the difference between them? Foundry is text rich template if your blog is going to be text heavy then go for it. But if your blog is not text heavy then I will say go for Tudor as it is my personal favourite among the two. Now talk about the functionality of these templates as their homepage features thumbnail images with title and a short description. The side menu is hidden under hamburger menu which gives the website a clear look click on that to open side menu.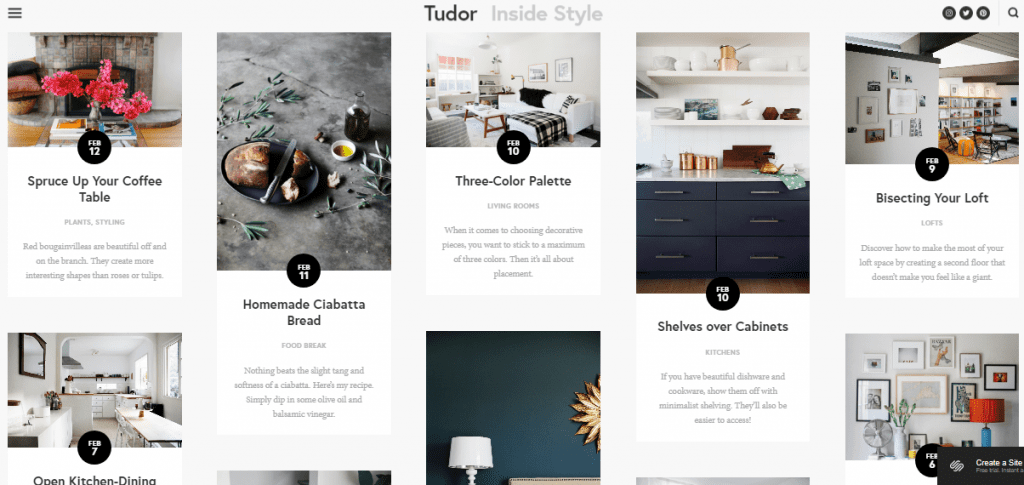 See the Tudor  Demo
See the Foundry Demo
5. Bedford
If you are searching for a template for your business then Bedford will be a good template to select. Typically business website needs pages like homepage, about page, service page, and product page in addition to that visitors easily navigate among them. Bedford stands well in all the mentioned requirements as traditional top navigation is present. Other features like customizable banners, tables, buttons, sidebar navigation, Index page can be done easily. All this make Bedford the best Squarespace template. If you are looking for the alternate option then Bryant Hill and Hayden are other templates you can choose.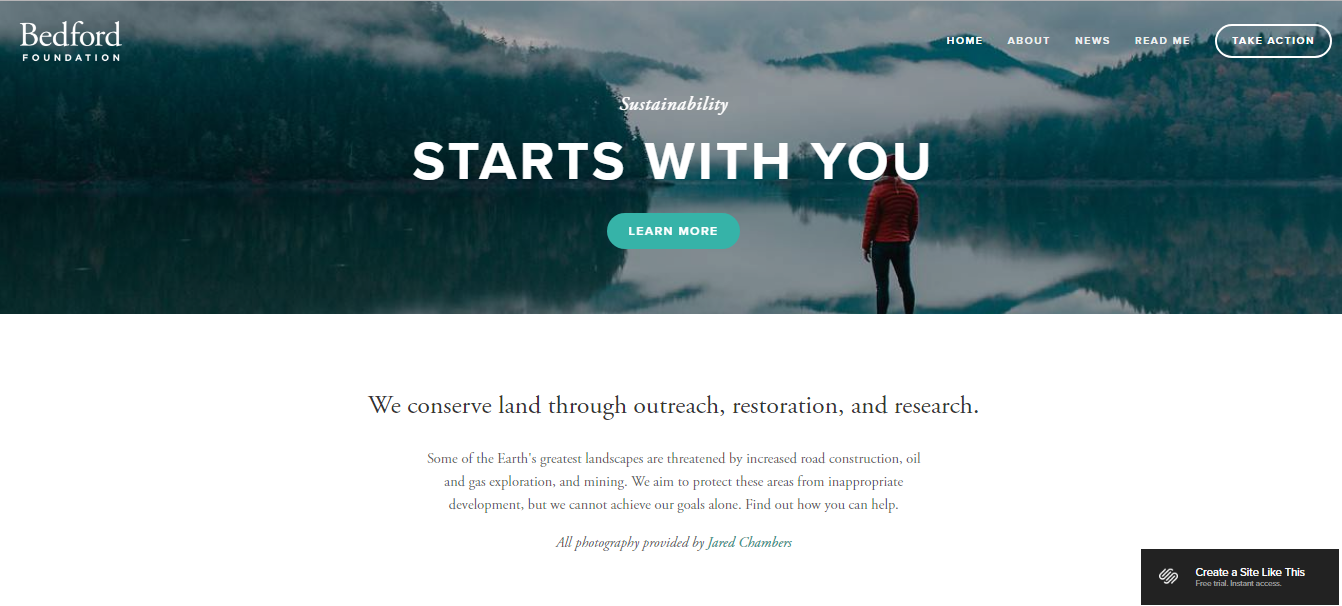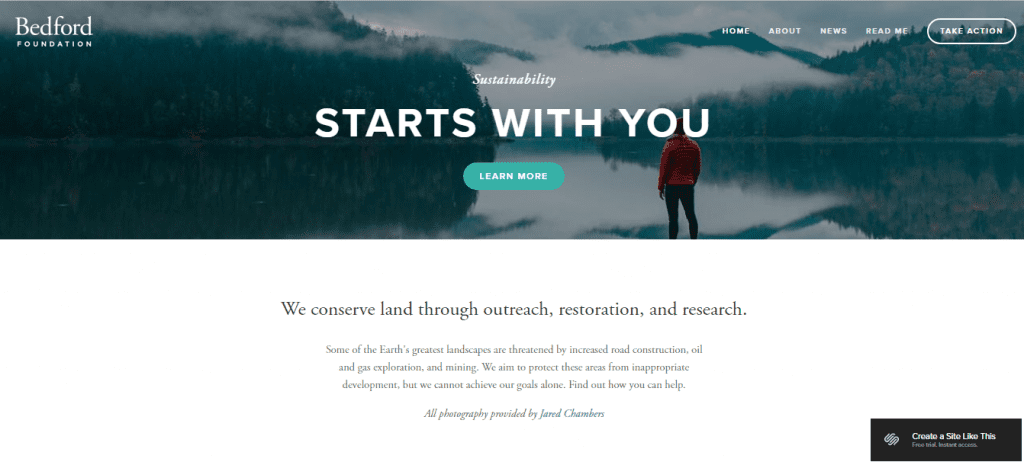 See the Demo
6. Galapagos
One of the Popular and Best Squarespace Templates for e-commerce websites. The template displays the products in tiles design you can modify the tiles size. Different products can have different tile size accordingly as you might want to focus on some products more. You can create a separate page for different category products. One key feature of Galapagos is that you can see the price of the product when you hover the cursor on the product.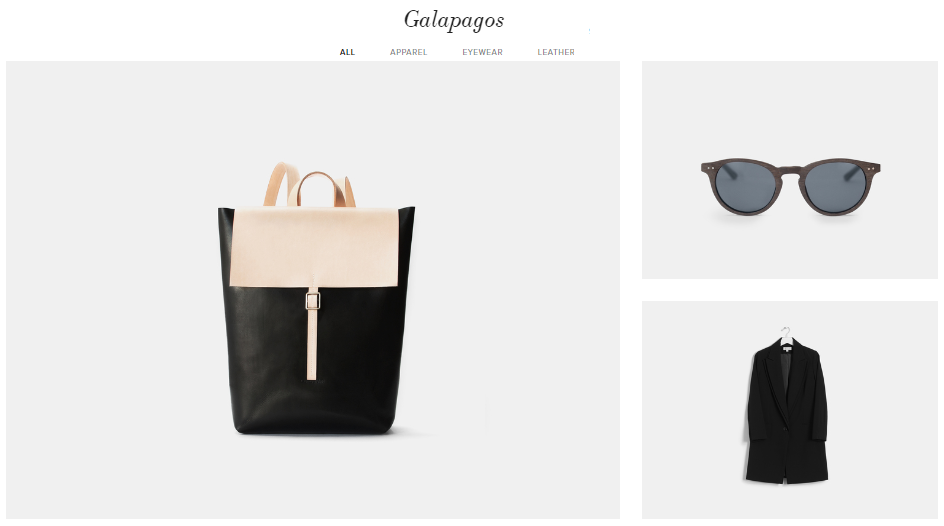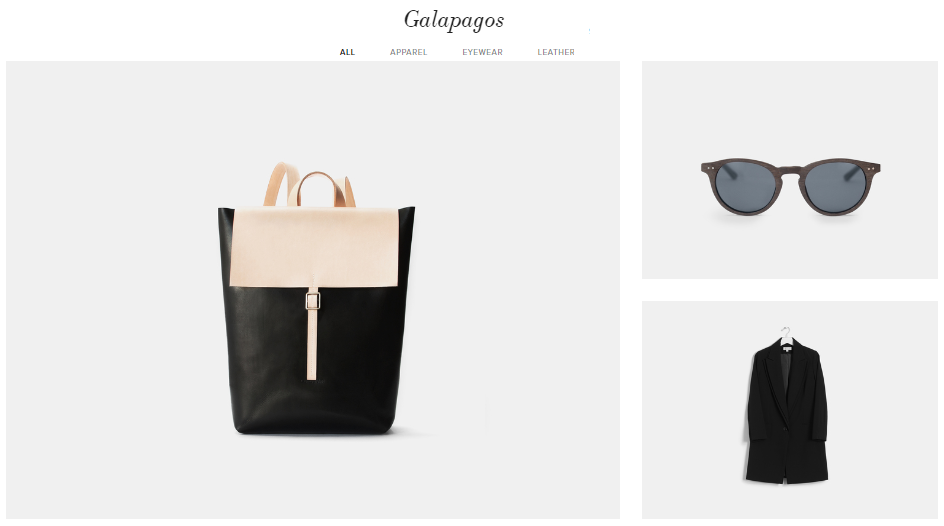 See the Demo
 7. Alex & Sonny
This one is for Weddings mainly. Yes, you might be wondering why is this on the list? But, there are a huge number of people who want to create an astonishing gallery of images and videos to remember the memories. Some of the Photographers who shoot video and photos in weddings choose these type of templates as it displays the photo with a good background in High Definition Quality. This type of template choice depends on personal taste. Now talk about its features it allows adding full framed images with text, supports parallax scrolling. If you are planning to create a website for wedding/engagement/other functions go for it. There is some similar type of templates like Anya & Deven and Naomi + Aaron you can select.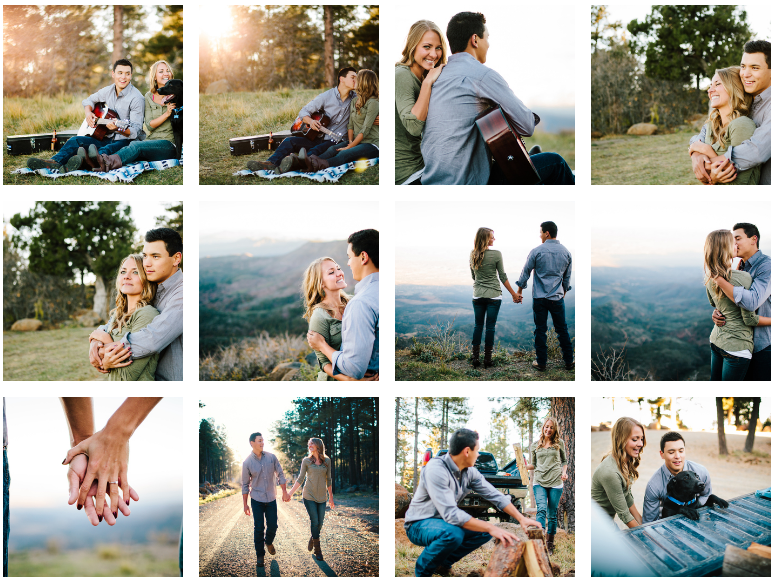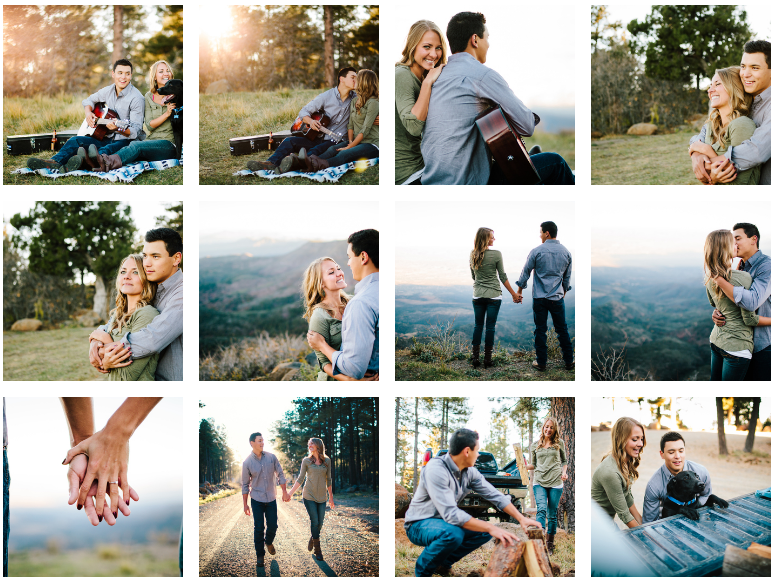 See the Demo
8. Ready
This template is mainly designed for freelancers who want to create a Website to offer their services. There are many templates available for designing Website for Freelancers but if you are a fan of Squarespace templates then there aren't many choices so Ready is a good option. The homepage is designed in a user-friendly manner which is very helpful in explaining the services you provides to the customers. You can showcase your previous works for the customers so that they have a better experience. The template has sidebar navigation hidden under hamburger menu. If you are a freelancer then Ready template will help you in improving the business.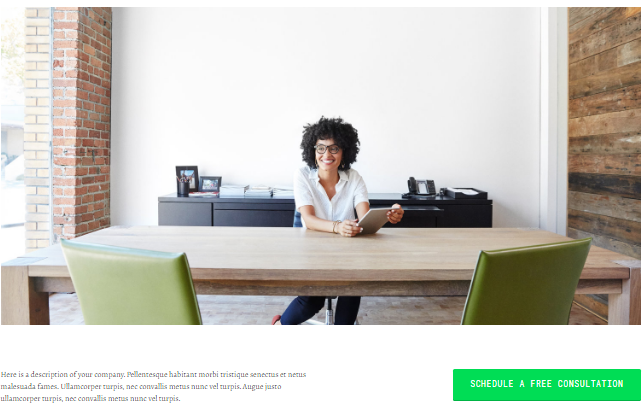 See the Demo
Also See: Best Rainmeter Skins | Games Like Stardew Valley
So, that is it we have listed Eight Best Squarespace Templates to build your Websites. If you have any query/suggestion then do comment in the comment section. We will try to reply as soon as possible.