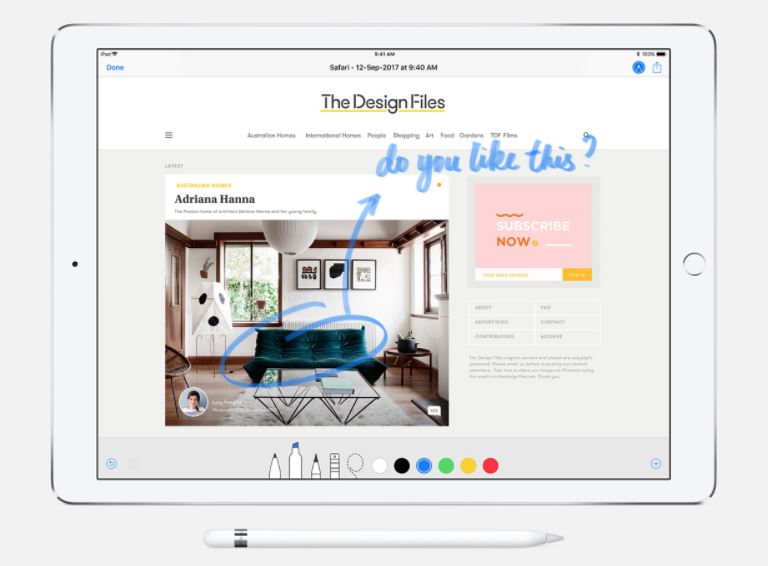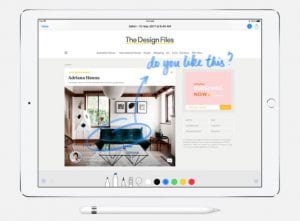 Apple has launched the new 9.7 inch iPad at its education event in Chicago. The new iPad is official which supports the apple pencil now which was earlier supported only on higher-end iPad. The new generation iPad focuses on students and apple is trying to capitalize on the fact that the app store is having over 200,000 educational apps and the most popular iPad is a 9.7-inch model.
The latest iPad is much like the previous gen iPad with a few advancements to make it better. It has the same touch Id, button placement and sensors. The new important feature here is the Apple pencil support. It can help students to do their work more easily and efficiently. Apple has upgraded the processor to the well known A10 Fusion chip which is more than capable to make things work smoothly. Apple has also added some AR capabilities which could be of great use when it comes to making learning easy for students. Apple is also providing iCloud storage ranging from 5 Gb to 200Gb for students which would make it easier to backup important things on iCloud.
The new iPad starts at $329 for consumers and $299 for students. The Apple pencil costs around $99 for normal buyers and there is a $10 discount for students which makes it available for students at $89. The whole setup of an iPad with a keyboard and the Apple pencil is going to cost around under $500 which is a bit higher as compared to the prices of entry-level Chromebooks. Still, the new iPad by Apple is a nice move to compete with the increasing market for Chromebooks and other entry-level laptops.
Apple iPad sales have been declining over the past three years hence the new addition to the iPad family might help Apple to regain some of its share in the market which seems to have forgotten the iPad.