Are you on the lookout to buy an Xbox One Controller? Don't worry we have got you covered. There are a lot many options available to choose from. But in the end, the best controller for you depends on the level of customizability, reparability and usefulness you demand from your controller. Coming to controllers even the slightest things matter to serious gamers. It can be the feel and grip of controllers or even a fraction second lag. The best controllers in the market, have great customizability and reparability options. They will let you replace the thumbsticks and D-pad buttons according to your needs. You can choose the size and even the slightest details like the texture on your gaming buttons for your same controller. Isn't that amazing? We know it is and that is the reason we have got controllers in every range for you.
Before buying a perfect Xbox One controller, you need to lay down your requirements. What do you exactly need from your controller? You can customize how your controller looks and also add extra buttons & paddles to gain that tad bit of responsiveness. One can make a controller specifically for the type of games they play. Some top-end controllers make it extremely easy to even control the strength of vibration motor. All these things add up to a great gaming experience.
Does spending those extra bucks really matter?
Most of the times, you would be happy spending money on mid-range controllers. But some serious gamers amongst us might not feel the same way. Mostly, standard controllers are made from plain plastic materials or some finicky texture plastic. The grip is not up to the mark and the buttons feel choppy and loose. They might wear off after extended use. But someone who plays games once or twice a week will find them completely acceptable.
If you spend a bit more on your controller, you will get a decently built controller. It will have a better grip with comfortable hold, more responsive buttons and you will have a better control over your games. You can feel the difference between the responsiveness of mid-range and standard controllers. It just gets so much better.
What should you look in your controller?
Now, this is a subjective question. We have stated this earlier and we find it worth mentioning now, that it all depends on you. You can choose between different connectivity options available in the market. If you don't like switching batteries and taking extra care you can opt for wired controllers. Also check, if you need those extra buttons for your gameplay. And also, if you want your controller to be customizable according to your needs you might need a controller with switchable d-pads and thumbsticks. After all this discussion, let's start our guide for the best Xbox One controllers.
1. Razer Wildcat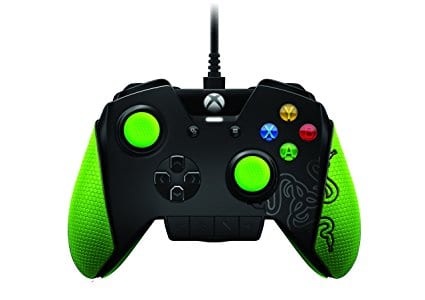 Now, this controller is a wired controller but the performance it offers is unmatched. It has a 3m cable attached to it. The controller comes with extra triggers on the rear which can be mapped to any of the standard button functions. You could also remove these extra triggers if you don't really want them to come in your way when you are shooting some zombies. The controller also features sliding switches under those extra triggers which can offer faster firing rates for those extensive fighting sequences.
Coming to the customizability the wildcat doesn't offer many options. The controller comes with green caps that can be placed on thumbsticks to improve the grip and control. Moreover, the thumbsticks are not replaceable so the caps are your best bet. The pad also has a 3.5 mm audio jack with buttons to control the volume of the headset. This is a great add-on as you don't need to take your hands off the controller to adjust your volume.
The build quality of the wildcat is as good as it can get and the responsiveness it offers is unmatched. The controller is light and the buttons are clicky and incredibly responsive. You also get self-adhesive grip pads which can be used to add that extra grip on your controller.
Also Read: Best Xbox External Hard drives | Best XBox One Headset
The Xbox One controller in itself is a great deal and everything in your game is maximum two clicks away. The price of the controller is well justified compared to the capabilities of this Razer controller.
Buy Razer Wildcat for ₹13,756 @ Amazon (IN)
Buy Razer Wildcat for $94.77 @ Amazon (US)
2. Xbox Elite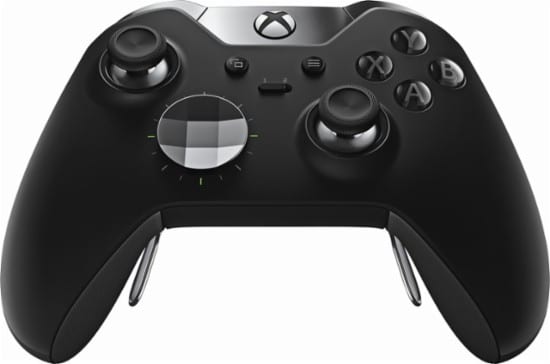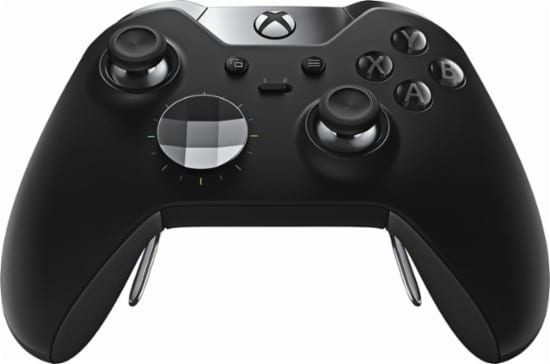 The Xbox Elite is the sheer luxury game controller. The design, the feel and the responsiveness of this controller are states of the art. The Xbox Elite is available in smart black, grey and titanium. This controller is a bit on the heavier side but the extra weight actually helps to get a better grip. The Elite feels great in hand with superb buttons and rubberized horns. On the customizability side, the Xbox Elite doesn't disappoint at all. It offers easy switching of metal D-pads and thumbsticks. You can just pull them as the parts are magnetic.
This Xbox One controller hosts a series of four metal paddles and each of them could be remapped to any of the standard button functions. If you feel like if the paddles are coming in your way while you play games, you can remove them without any tricks. The overall sensitivity of the thumbsticks could also be set based on the user preferences. One can also connect with Xbox accessories app which just kills the competition around. However, Microsoft has still opted for AA batteries for the Xbox Elite which is a very big downside. Rechargeable batteries would have had another impact on the whole set.
Buy Xbox Elite for $129.99 @ Amazon (US)
3. Xbox One Wireless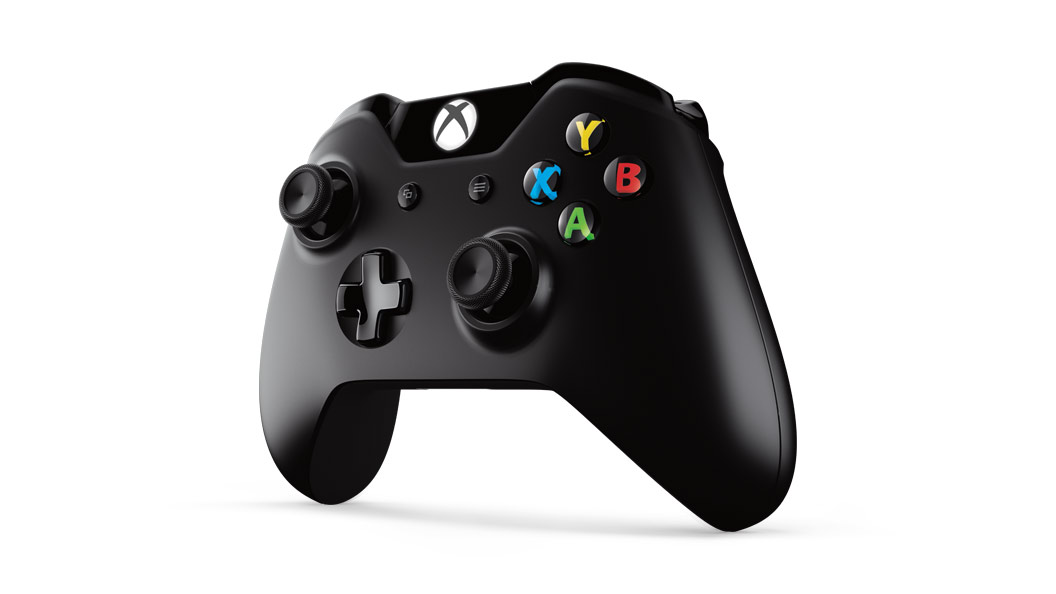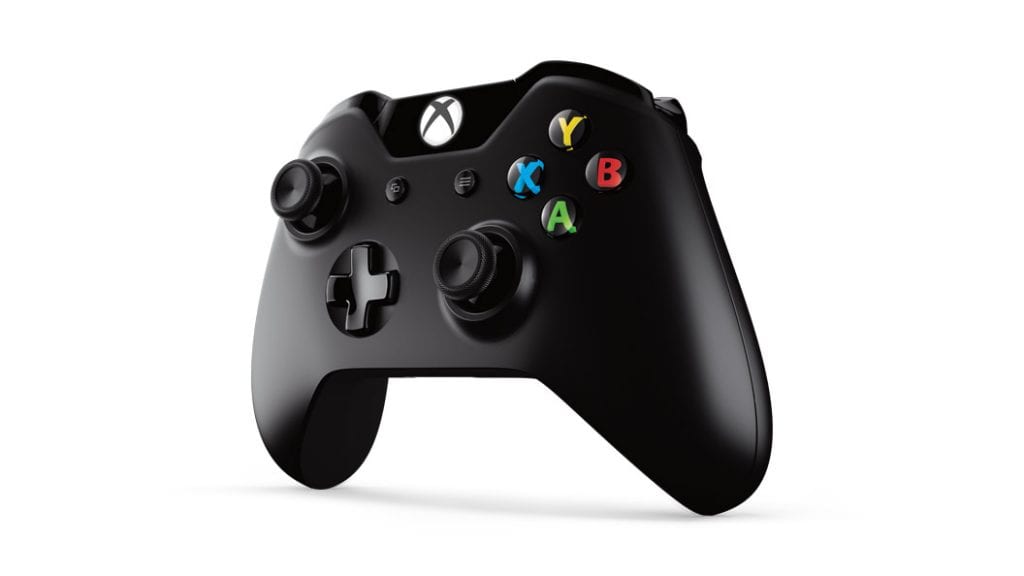 This one is for the gamers who have a tight budget but still want the best of the lot. The Xbox One Wireless is one of the safest bet out there. The controller works great with most of the games on the Xbox machine and has a lot of features up its sleeve. The Bluetooth option provides it with the capability to be paired with a PC, Laptop and of course the Xbox One. It can also be used with a wire via USB. The controller also hosts a 3.5mm headset jack between the handles. It also has an expansion port alongside the 3.5mm headphone jack which lets you connect different accessories.
It can connect to the Xbox Accessories app and customization options can be carried on from there. The solid price to performance ratio of this device makes it an exceptional purchase even if you have a slightly higher budget.
Buy Xbox Wireless Controller for $46.99 @ Amazon (US)
Buy Xbox Wireless Controller for ₹11,789 @ Amazon (IN)
4. Razer Wolverine Ultimate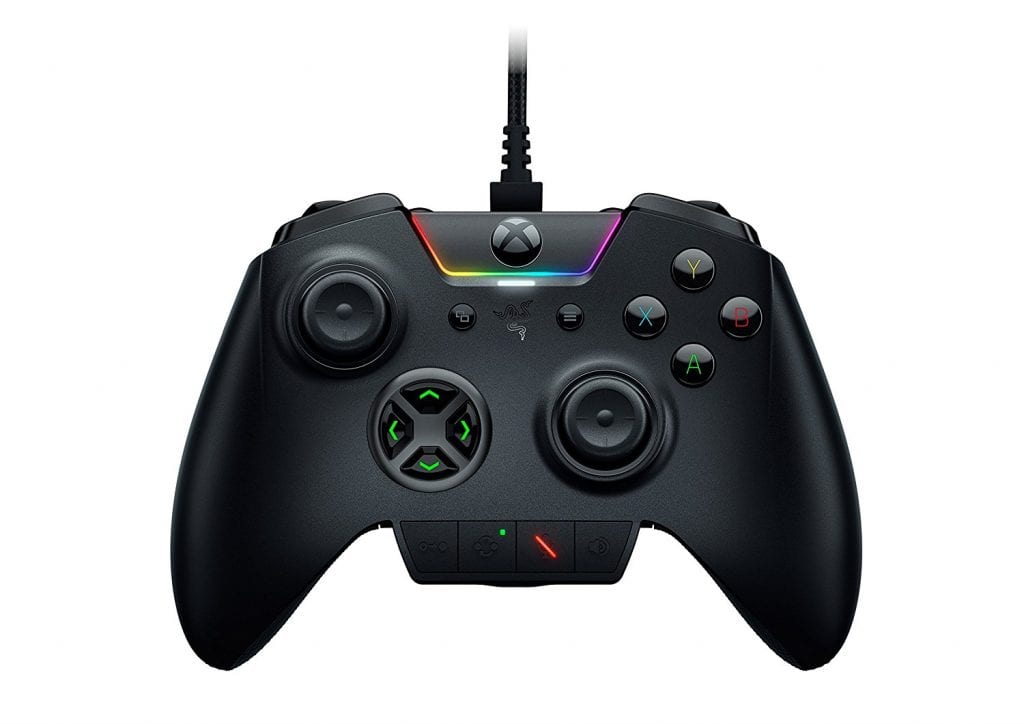 Razer Wolverine Ultimate is the company's attempt at making a beast controller. And keeping up with the specs the Wolverine ultimate flies through any game. The Wolverine features Chroma RGB lighting on the front and on the rear, you can find two re-mappable bumpers with four additional triggers. The bumpers have a switching mechanism on the back, which reduces the travel needed to get to them. On the front, there is are four buttons which let you control your headset volume, RGB light modes and turn the mic on or off features. The Wolverine offers a lot of customizability options with interchangeable thumbsticks and two interchangeable D-pads. You can customize the height, thickness and you can even choose the layout for your perfect gaming setup.
The in-hand feel of the Wolverine ultimate feels sturdy and the smoothness of the buttons followed by the D-pads is a joy to experience. The textured finish allows getting that tad bit of extra grip during those intensive fights. Furthermore, the wolverine ultimate has a wired connection so professional gamers do not have to worry about the loss of responsiveness in wireless controllers. You can sync this controller up with the Razer Synapse software which will make customizing the controller a breeze. Synapse is available for both PC and Xbox One with both platforms supporting the same features.
You can pick one up if you want Razer's incredible performance coupled with super smooth button movement and responsiveness. At first, it might not seem that it can do much but as you start playing games with it, you will realize how good of a controller this is.
Buy Razer Wolverine Ultimate for $159.99 @ Amazon (US)
5. Evil Shift for Xbox One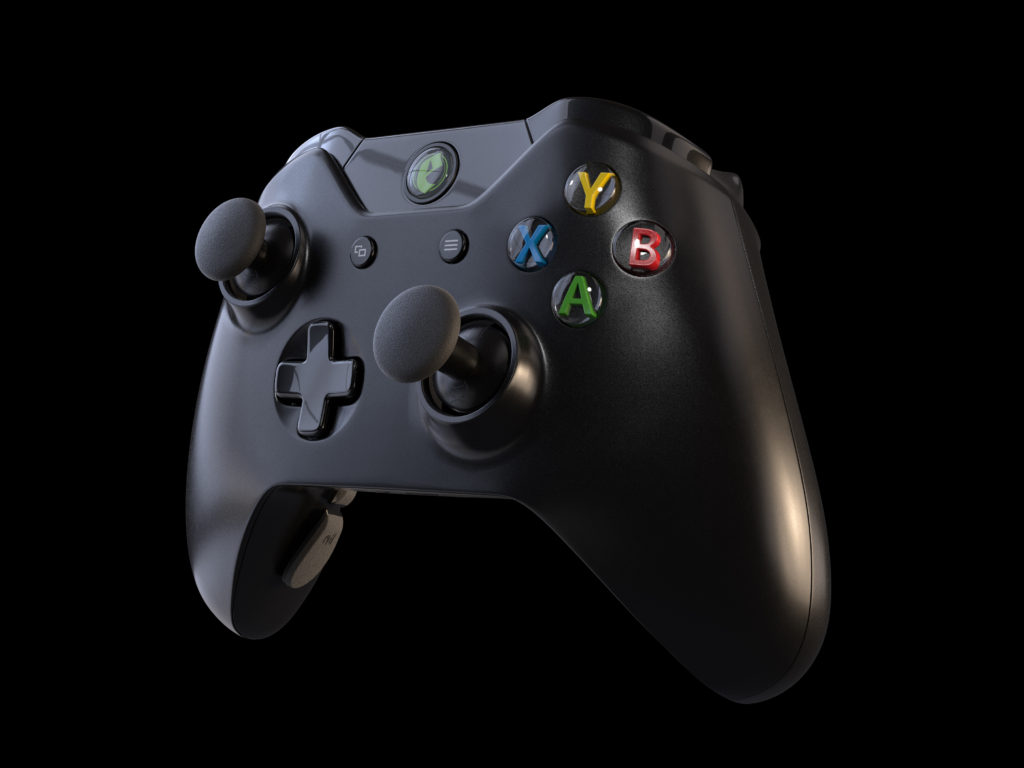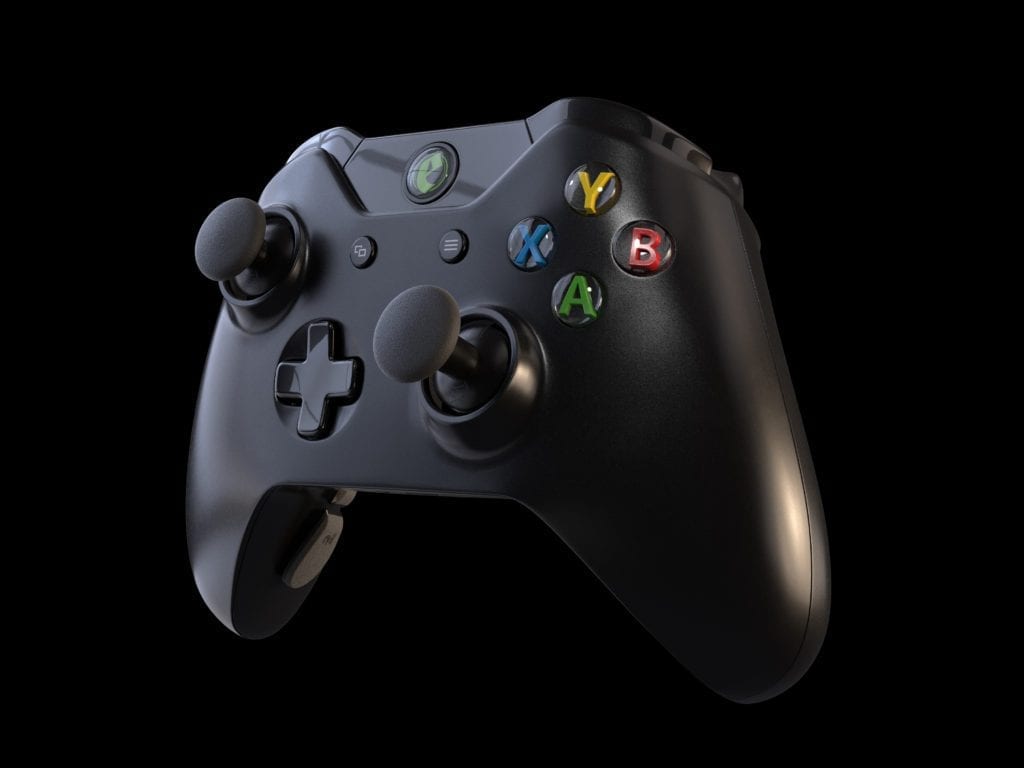 The Evil Shift is one of the favourite Xbox One controllers at the moment. This controller features a unique paddle system with remapping capabilities. The responsiveness of this controller is on point and it can even respond to almost missed presses. So you will find it really hard to blame that the controller didn't work. Believe us it works all the time. The remapping capabilities are a fresh breeze as the whole process is just too simple. To remap a key simply press and hold the view button and the paddle you would like to remap. Then simply assign it to the button you would like to remap it to. No app or other tricks are required. The whole process is rather simple and easy to perform.
Apart from all this, the controller also features hairpin triggers. These can provide improved action-reaction time. For more customizability options the thumbsticks on the controller could also be interchanged with other ones. You can choose them depending upon your needs of soft-touch or high accuracy.
Buy Evil Shift for $169.99 @ Amazon (US)
6. Horipad Pro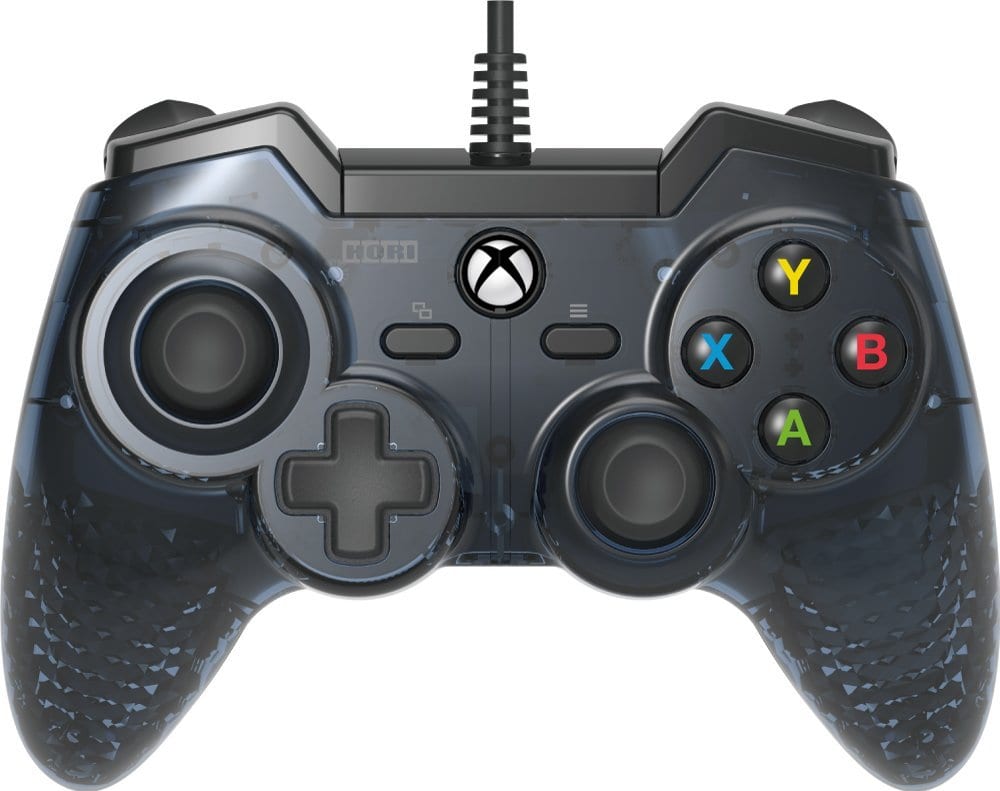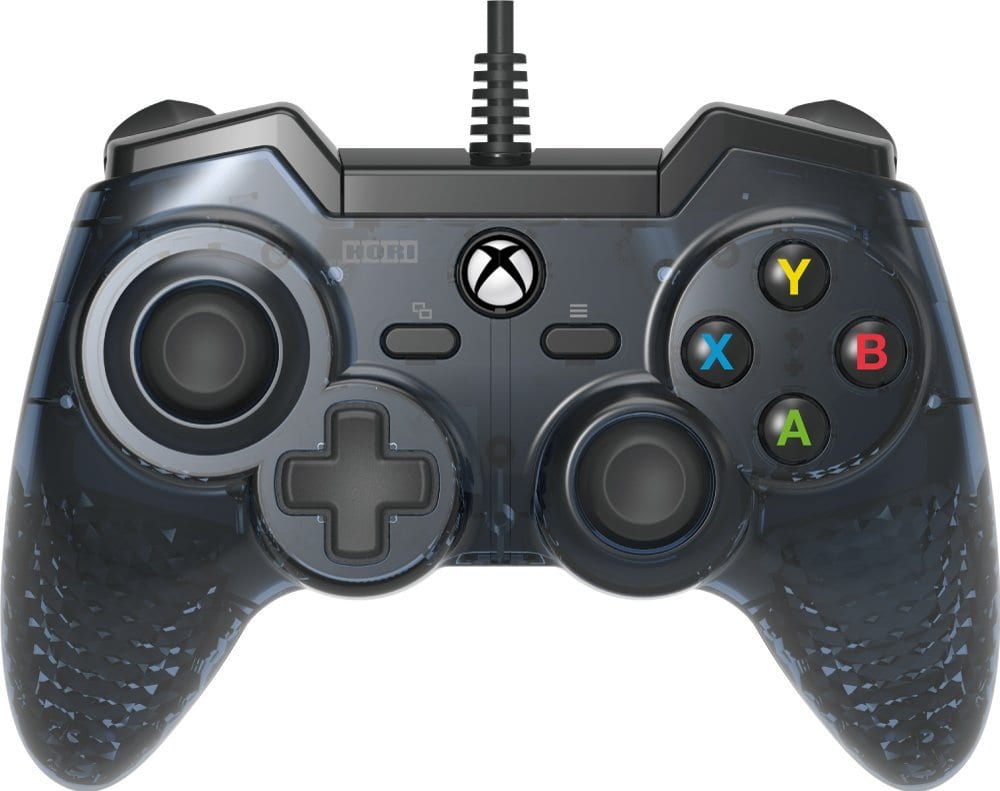 This Xbox One controller is rather cheap for what it has to offer. The Horipad pro doesn't feature the glossy finish and it doesn't even have the most customizability options. But it does best what it is meant to do. This controller has four extra trigger buttons which you can easily assign functions to. Further, it has a neat little trick up its sleeve. You can use those trigger buttons together with the D-pad to mute your mic or adjust headset volume without pausing your favourite game.
Coming to the audio part, it also houses an inbuilt 3.5mm audio jack to which you can connect your headset. The build quality of this device is certainly good. The buttons feel solid and the response is pretty good. The Horipad Pro is wired so you can forget about the battery issues. It can be a great choice for those who don't have the budget for the higher end gaming controllers.
Buy Horipad Pro for $72.82 @ Amazon (US)
Buy Horipad Pro for ₹6375 @ Amazon (IN)
Bonus: Xbox Design Lab
Xbox Design lab is an official Xbox One controller built by Microsoft in-house. If you want your controller to look the way you want it to than Xbox Design lab is probably what you are searching for. You can head on to Xbox Design lab where you can customize your controller, changing from the colour to finish of everything from the body to the D-pad. One can choose from an insanely large combination of colours from Microsoft's site. You will be able to view what your final product will look like on the website itself. This makes it much easy for users to actually see what they want.
One can also choose from the already available Design lab controllers which are by the way pretty hot! The Design lab controllers offer Bluetooth connectivity and are powered by 2 AA batteries which is probably a downside. These controllers have probably the best look you can get. They don't have anything special other than that but they stand out from the lot. So these are probably for gamers looking for that extra customizability.
Design your Xbox controller @ Microsoft
So this is it from our side. These are the best controllers that we found are the best for gamers around the globe. We hope you like our effort and article. If so, do share our article with your gamer friends. And if you think we missed something you can tell us in the comments, we will sure be the first one to review it.
Also Read: Portable Bluetooth Speakers | Bluetooth Smartwatches