Anime is a form of animation originated in Japan. The origin of anime dated back to the beginning of the 20th century, with the first films dating back to 1917. Oten Shimokawa Junichi Kouchi and Seitaro Kitayama are considered to be the forefathers of the anime industry. Imukawa Mukuzo Genkanban no Maki is supposed to be the first professional anime film to be aired.  A common characteristic of anime characters is exaggerated eye size. KissAnime is the paradise for the anime lovers. Its rich database contains endless anime to choose from in different languages along with subtitles. The content is updated regularly to provide a fresh experience to the viewers. The user can stream any videos without paying a single penny. Let's have a brief look on some really cool KissAnime alternatives available.
The cool Astro Boy, broadcast in the year 1963, is also one of the oldest anime to be aired outside of Japan. Some anime like Doraemon, Shin-Chan, Ninja Hattori Kun, Perman, are the all-time favorite of children while animes like Death Note, Naruto, Dragon Ball Z, Kochikame, One Piece, Detective Conan, Bleach are the hotshots among the teenagers as well as the adults.  So, why get bored with just one site? Let's explore the whole list of 11 best KissAnime alternatives now!
Best KissAnime alternatives for the necessary daily dosage of anime without any hassle!
1. Crunchyroll
Crunchyroll is an American based distributor, publisher company; whose primary purpose is to provide the users with a user-friendly platform for video streaming. It includes anime, manga, drama, music, electronic entertainment, and content. Crunchyroll was founded on 14th of May, 2006 by a mixed group of University of California and University of Berkeley. At present, Crunchyroll delivers quality content programs to over 45 million online community members around the globe, with over 2 million paid customers. Crunchyroll is a part of Otter Media, which in turn is a part of the AT&T's WarnerMedia. Crunchyroll has its headquarters at San Francisco, California, U.S. It provides over 900 anime shows, over 200 Asian dramas and over 50 manga titles.
Crunchyroll offers annual Anime rewards to recognize anime from the previous sessions. Judges list is created, and a public poll is done to announce the winners. Crunchyroll is a leading supplier of anime as well as other kinds of dramas and shows; Hence a strong one in KissAnime Alternatives.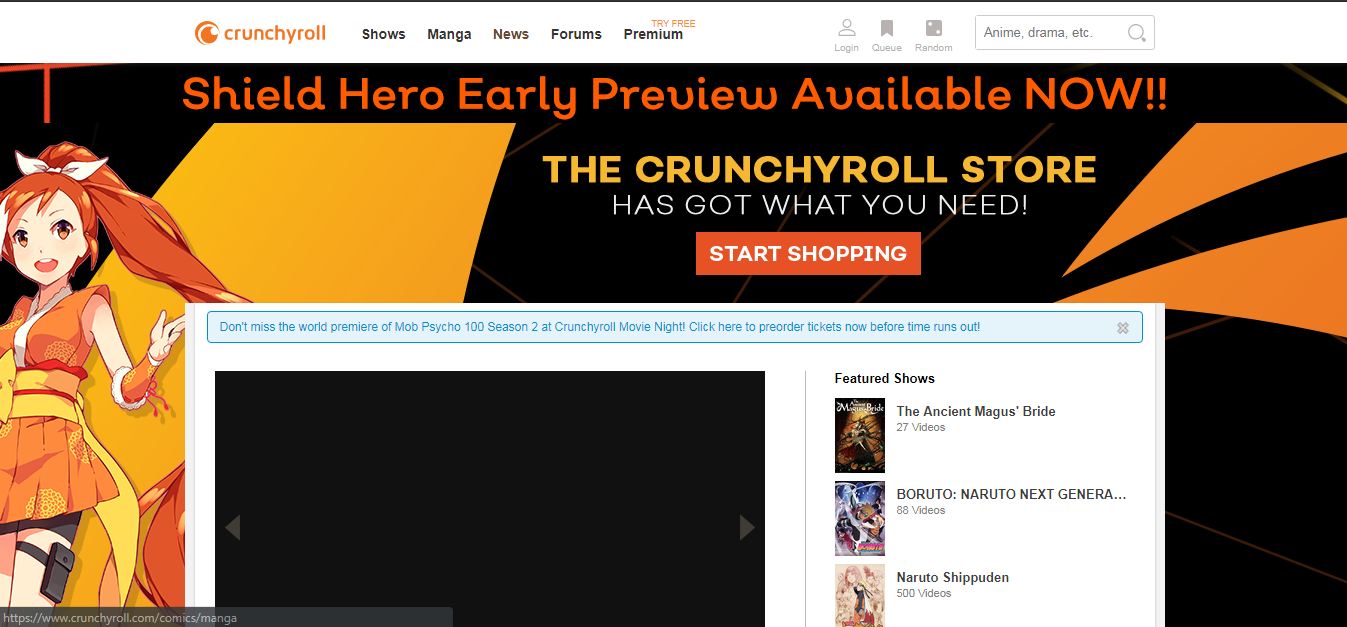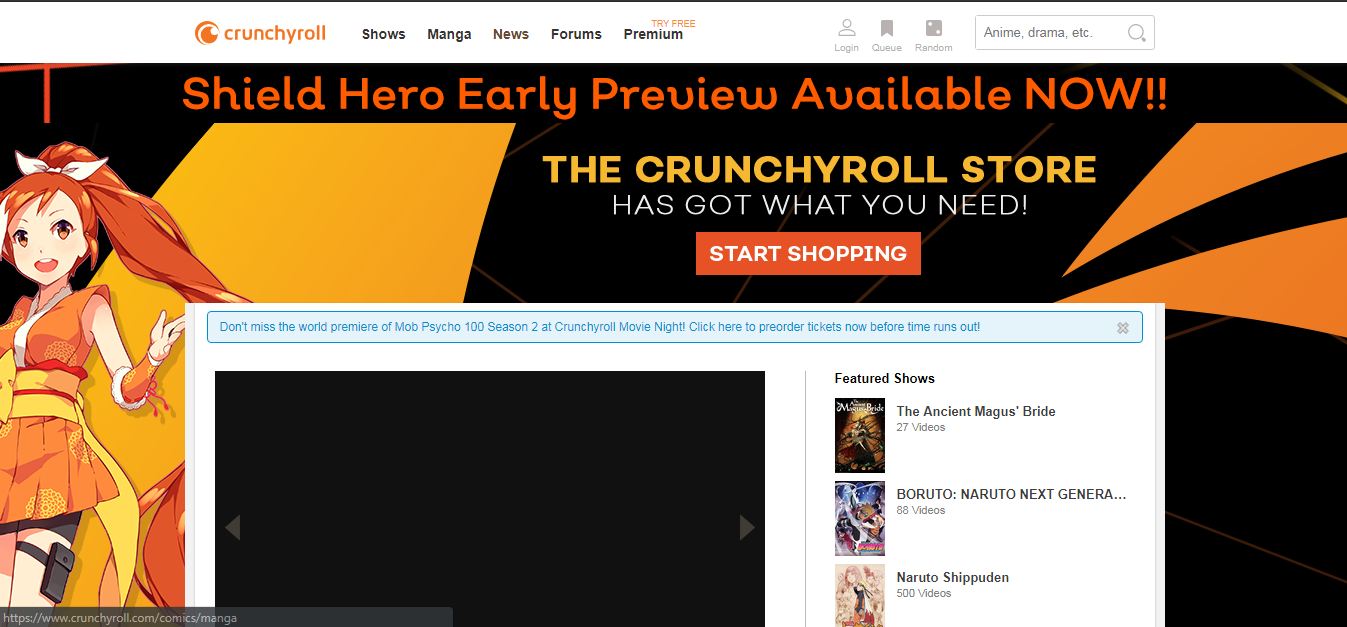 Featured Partners
Crunchyroll features the release of few selected anime on Blueray/DVD with the help of its distribution partners Funimation (in the U.S) and Anime Limited (in the United Kingdom).
Compatibility
Windows Phone/Devices (With operating system 7.5 or higher); Boxee; Roku devices; PS3; PS Vita; Wii U; Xbox One; Xbox 360; Vizio; Google; internet supported TV; iOS and Android devices.
2. VRV
Another notable mention of our list of KissAnime Alternatives is VRV, which offers endless anime experience to its subscribers. It is the fan-first streaming service that is the thread that binds anime, sci-fi, tech, cartoons; and many such altogether to provide a delightful and rich experience to the U.S streamers. It was founded on 14th November 2016. VRV is owned by Otter Media which is a subsidiary of AT&T's WarnerMedia. It has headquarters in San Francisco, California, U.S. It gives you a whole new level of anime experience at pocket-friendly rates.
Selected content can be viewed without paying any charges, while others require a subscription fee which can be paid individually or in a premium bundle. VRV offers quality anime, Manga, dram, as well as videos on public demand.


Featured Partners
VRV has a partnership with several sites including-Rooster Teeth, Nerdist, Geek & Sundry, Frederator's Cartoon Hangover, HIDIVE, CollegeHumor, Mondo Media, Shudder, CuriosityStream, Mubi, DramaFever, and Boomerang. VRV also has its channel- VRV Select Channel. It features – RiffTrax, Machinima, Seeso, Adam Savage's Teeth and Shout! Factory.
Notable Mentions
VRV launched NickSplat on 28th August 2018 featuring the classic Nickelodeon series from the late 1990s and early 2000s.
Compatibility
iOS- iDevices; Android; tvOS; Apple TV (4th generation and 4K); Chromecast; Roku streaming devices; Fire TV; PS4; Xbox One.
Also Read: Putlocker Alternatives | Best Media Streaming Players
3. Funimation
The next contender in this category of KissAnime alternatives is Funimation Productions, LLC also called bt the name Funimation (commonly). Most of the shares of Funimation is owned by Sony Pictures Entertainment, a wing of the Japanese company Sony. It was launched on 9th May 1994 by Gen Fukunaga and Cindy Fukunaga. Funimation stands out as one of the leading distributors of anime and various foreign contents. Funimation is a U.S based digital entertainment company with its specialization in dubbing and distribution of foreign shows and contents, most notable among them being anime.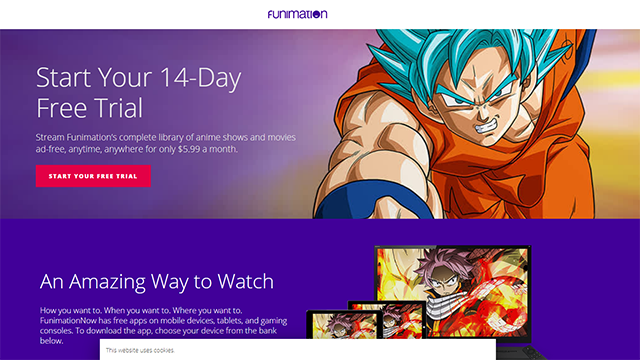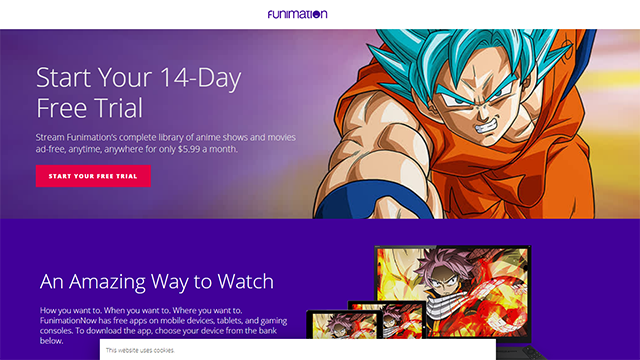 Notable Mentions
The golden treasure of Funimation is Toei Animation's action-adventure franchise Dragon Ball, which was successfully aired on Cartoon Network's Toonami during the late 90s and early 2000s.
Compatibility
Funimation offers clips and previews episodes on their official YouTube channel. And provides full episodes of series on Hulu; Veoh; YouTube; Netflix; PlayStation Network Video Store; Xbox Live as well as through their app for PlayStation 4.
4. Amazon Prime Video
Another terrific contender in the search of KissAnime Alternatives, Amazon Prime Video stands high in this category. Amazon Prime Video is an internet video on public demand service; or in other words, digital distribution of videos on demand and is maintained throughout including development and operation by Amazon. Amazon Prime Video service distributes television shows films for rest or even for purchase.
It has a rich database comprising of freshly updated TV shows and other foreign contents to provide a new experience to the streamers. Prime Video also offers a collection of selected Amazon Studios original content TV shows, Dramas and other external contents including Anime, via Amazon's Prime Subscription. In selected areas, Amazon also offers its channel- Amazon Channels which allows the streamers to subscribe to foreign supplier's content, including HBO. Various anime is available for streaming, and its library is updated on a regular basis to provide a fresh atmosphere to the streamers, everytime they stream.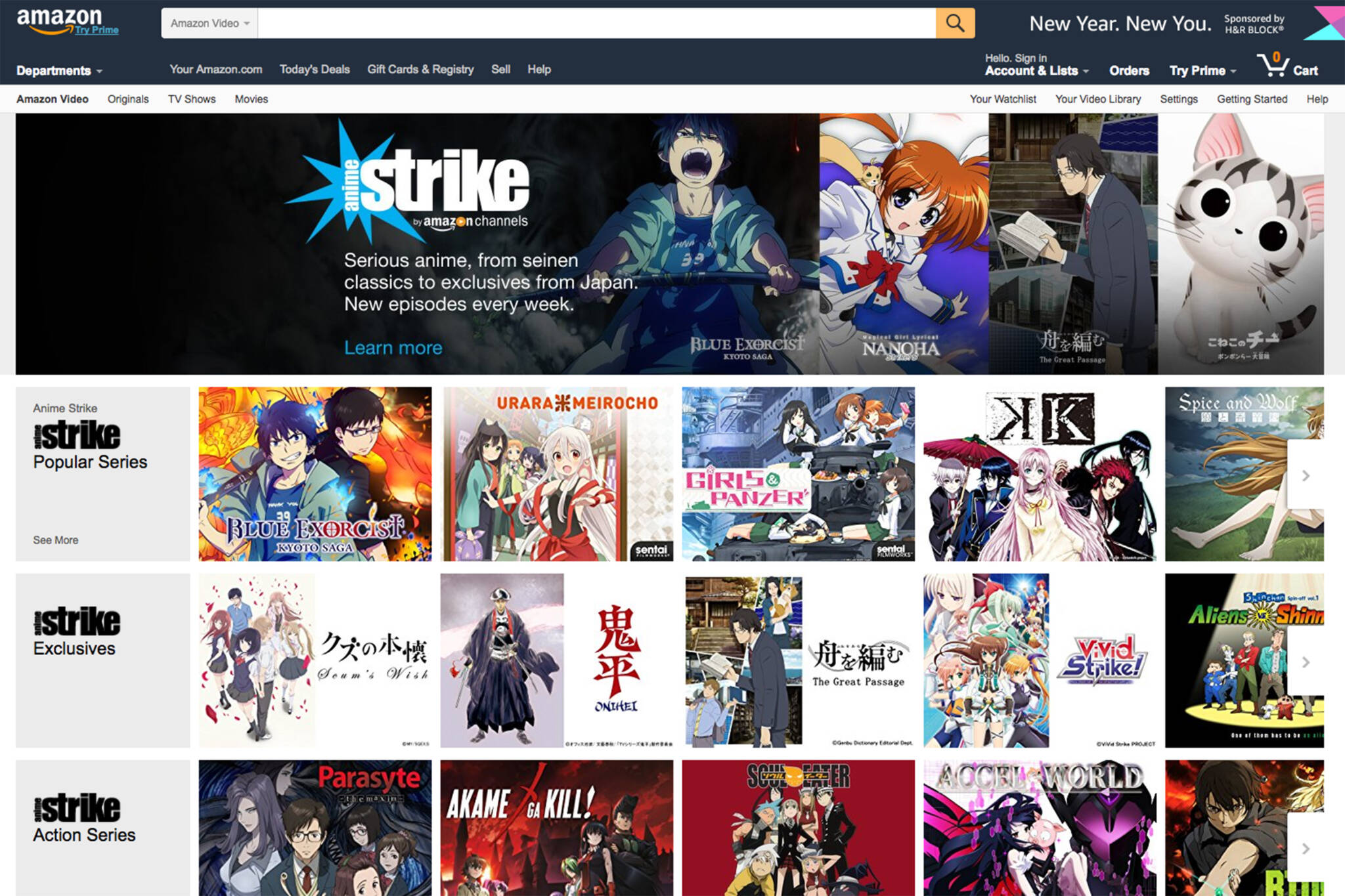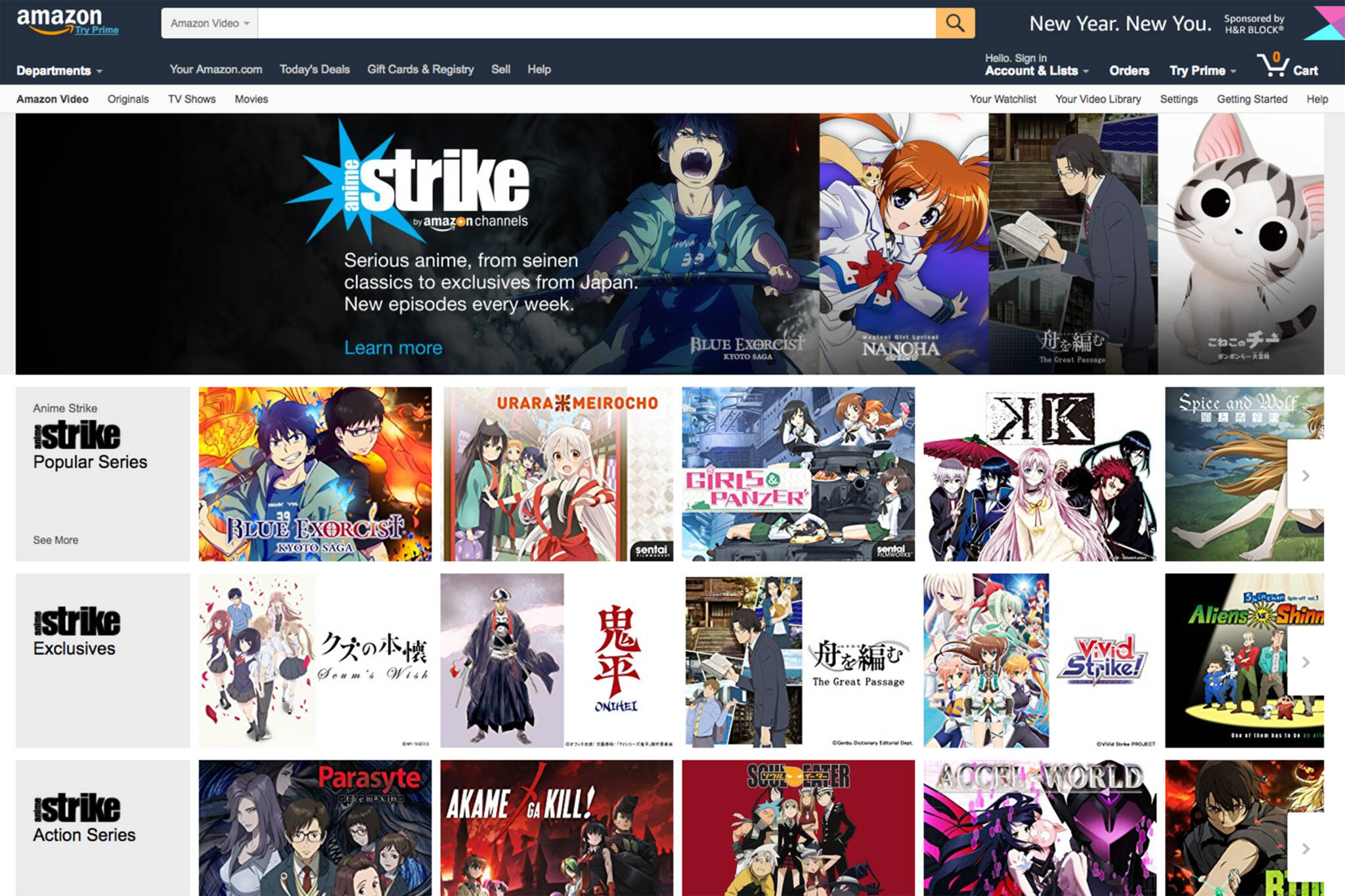 Amazon Prime Video has over 150 channels some of which are- Anime Strike, Viewstar, Toonscape, Kidstream, etc. Amazon Prime Video is a giant in its category with thousands and thousands of quality content videos in its library.
Notable Mentions
Amazon Prime Video produces original content every year notable among which are- Alpha House, Betas, Transparent. In April 2017, Amazon launched Anime Strike– an anime specialized Amazon Channels service.
Compatibility
Amazon Prime Video is available for Amazon's Fire devices; Android Devices; Blu-ray players; PCs; iDevices; PlayStation; Xbox; Wii; and Wii U. Amazon Prime Video is a noteworthy mention with quality contents to choose from.
5. Netflix
Another giant in this category of KissAnime alternatives is Netflix. Netflix is a U.S based media-service providing company with its headquarters in Los Gatos, California. The primary function of this company is to provide subscription-based streaming OTT which allows online streaming of rich library consisting of films, anime, TV shows as well as Netflix original series. It was founded on 29th August 1997 by Reed Hastings and Marc Randolph I the Scotts Valley, in California. Netflix has over 137 million subscribers making it a digital giant.
Netflix offers quality TV shows and programs in several languages. It provides its in-house produced shows through Netflix Original which allows the users to access its library upon subscription. Netflix also offers video on demands. It is a storehouse of entertainment.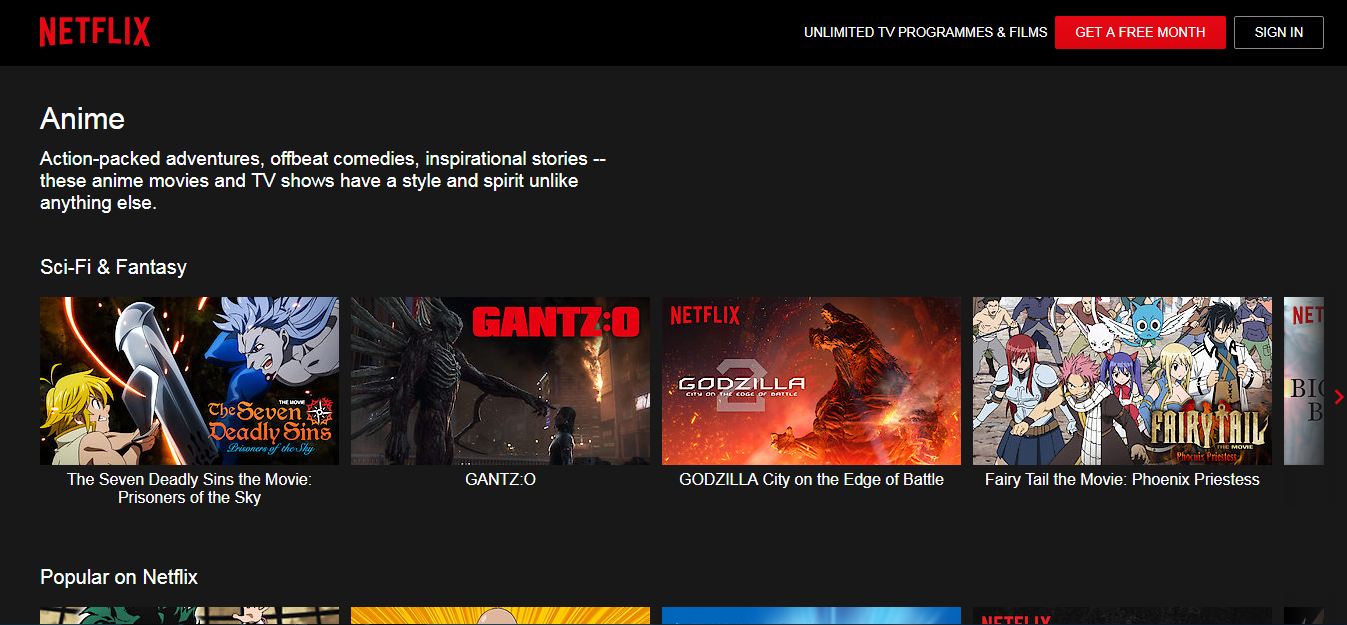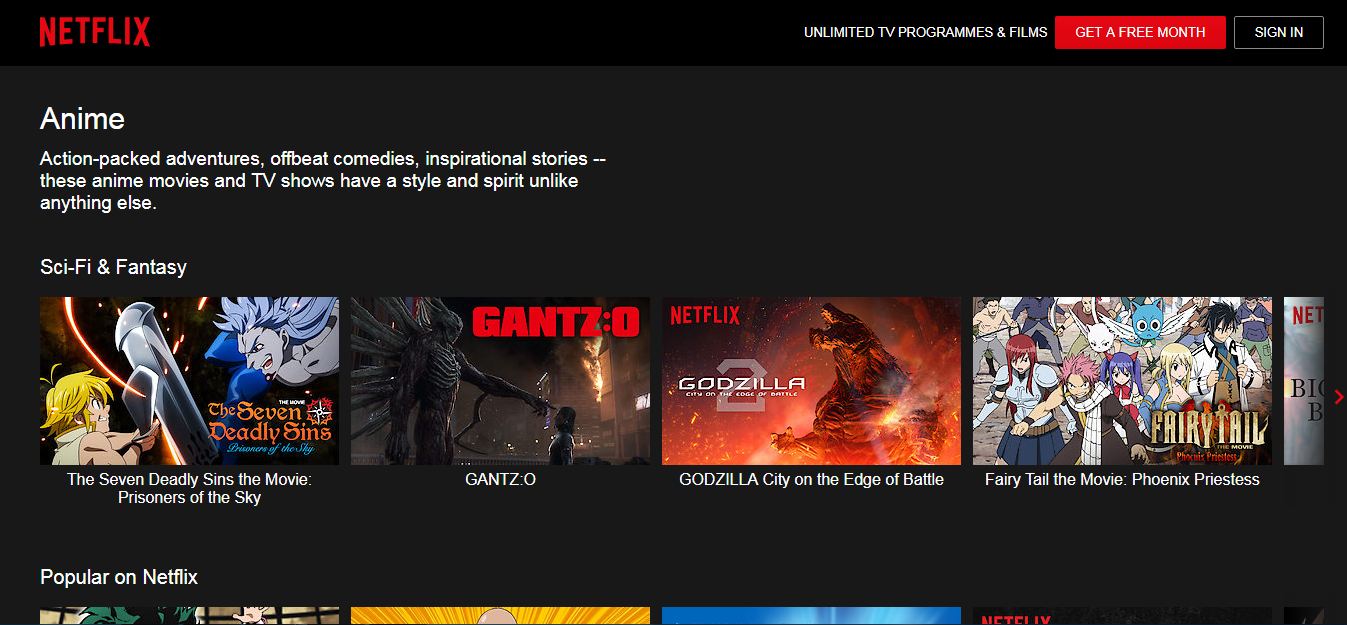 Featured  Partners
Netflix had a collaboration with Marvel Television and distributed several Marvel- superhero focussed TV series; Like- Daredevil, Jessica Jones, Iron Fist, Luke Cage. Netflix has a particular section featuring only anime series consisting of channels like Nickelodeon, Disney, etc featuring classic anime series. This strong portfolio makes it stand strong amongst all the other KissAnime Alternatives.
Netflix also has partnerships with Sony Pictures Entertainment; 20th Century Fox; Walt Disney Studios; Warner Bros; Universal Pictures; DreamWorks; Kino International. As well as with other companies including Funimation; Saban brands; Hasbro Studios; and Viz Media.
Notable Mentions
Turbo fast; All Hail King Julian; Dawn of the Croods; Voltron: Legendary Defender; Kulipari: an army of frogs.
Compatibility
Android Devices; iDevices; Smart TV's; Blu-Ray Disc players; Xbox; Xbox 360; PS3; PS4; Wii; Wii U; and digital media players. The 4K streaming of Netflix is available on 4K compatible devices supporting HDCP 2.2 4K streaming and software support of Microsoft PlayReady 3.0.
6. Hulu
Coming down in the list of KissAnime alternatives is Hulu. Hulu is an American Entertainment distributing company providing over-the-top media services and videos on public demand. It features television series, Shows and other foreign contents. It was established on 29th October 2007 with its headquarters located at Los Angeles, California, U.S.
Hulu provides a monthly subscription to its users under the name Hulu Plus which offers extended access to its vast library including the access to full seasons, day- after access to current seasons and several other TV shows and Foreign contents. Its subscription also provides the subscribers with a more extensive array of viewing choices.  Hulu offers a free trial without any hidden fees. It provides a galaxy of anime in different dubbed languages along with subtitles. Hulu is like the paradise for the anime lovers with new contents updated daily.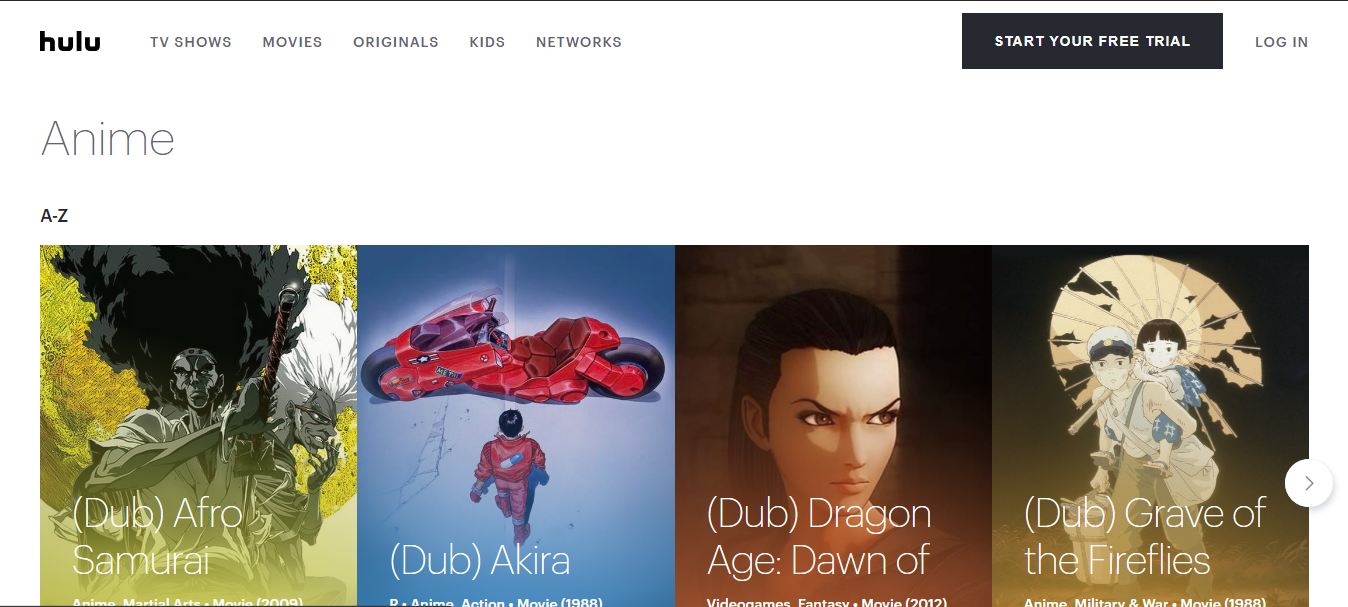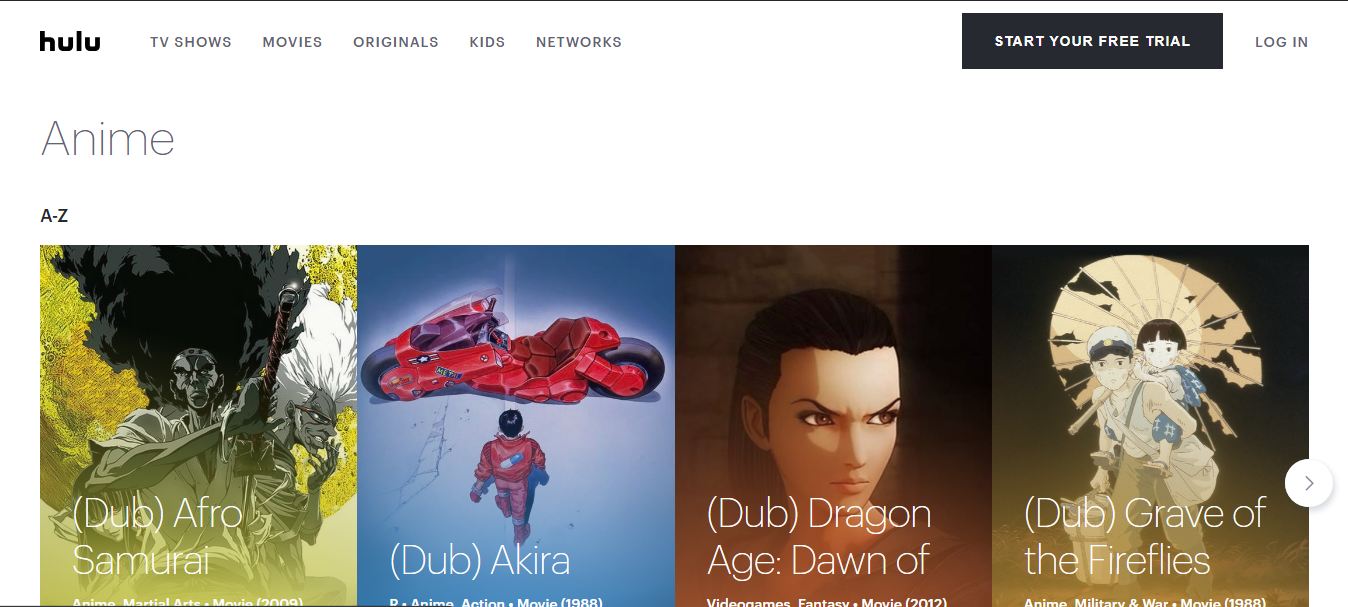 Featured Partners
Hulu has a collaboration with several digital giants including- The Walt Disney Company, 21st Century Fox, Comcast, and AT&T. Currently, Hulu has over 23 million users including 1 million in the Live TV section.
Notable Mentions
Hulu Plus features best anime of all times some of which are- My Hero Academia; Hunter x Hunter; Toradora; Attack on Titans; Death Note; The Devil is a part Timer; Cowboy Bebop; Naruto; Boruto; Bleach; Fate/Zero, etc.
7. Hidive
Hidive is the 24/7 entertainment channel which was made based upon the needs of the anime lovers. It distributes selected titles from Sentai and Section23; which includes the English dubbed anime with subtitles in Spanish and Portuguese also. Hidive offers HD quality videos with smooth playback speed. Every anime content is loaded with information which includes a dropdown list consisting of a brief synopsis, episode list, and other similar titles. The platform offers a potentially good anime streaming base with a user-friendly layout and a decent social interaction corner.  Hidive is a noteworthy mention in this category offering services to its users both on a free section as well as on a monthly subscription basis.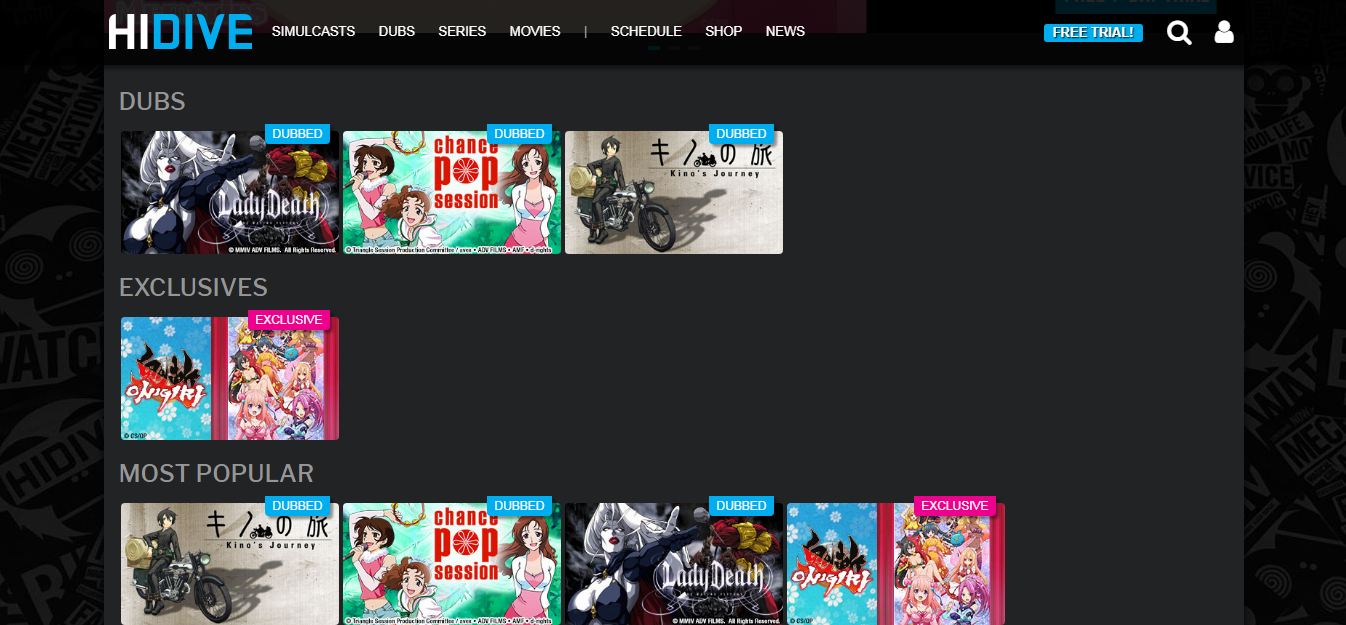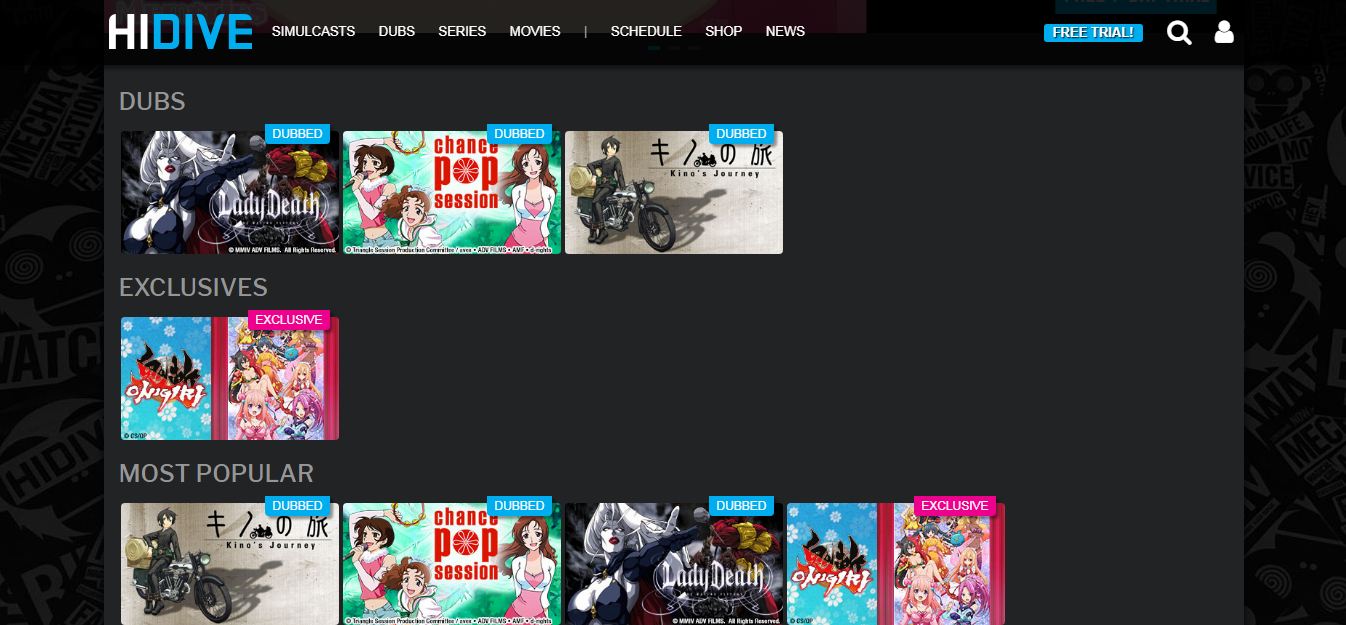 Notable Mentions
Hidive has a rich library comprising of different anime some of which are- Boruto: Next generation Naruto; Boarding School Juliet; Banana Fish; Fairy Tail; Black Bullet; Captain Earth; Blade& Soul; Blue Drop; Flying Witch; Flowers of Evil; Devil's Line; Golden Time; Space Brothers, etc.
Compatibility
Android Devices; iDevices; PS4; Xbox One and Xbox 360.
8. AnimeLab
The next powerful contender in the list of KissAnime alternatives is AnimeLab. AnimeLab is a video on demand service provider that features online streaming of anime series directly from Japan. AmimeLab was launched on 28th May 2014 in Australia and New Zealand, and it is a part of the Madman Entertainment.  AnimeLab also features anime in dubbed languages along with proper subtitles. It is a fierce competitor in this category with a rich and updated database. AnimeLab contains over 50 series of anime featuring some 700+ episodes. At present AnimeLab has over 450,000 users.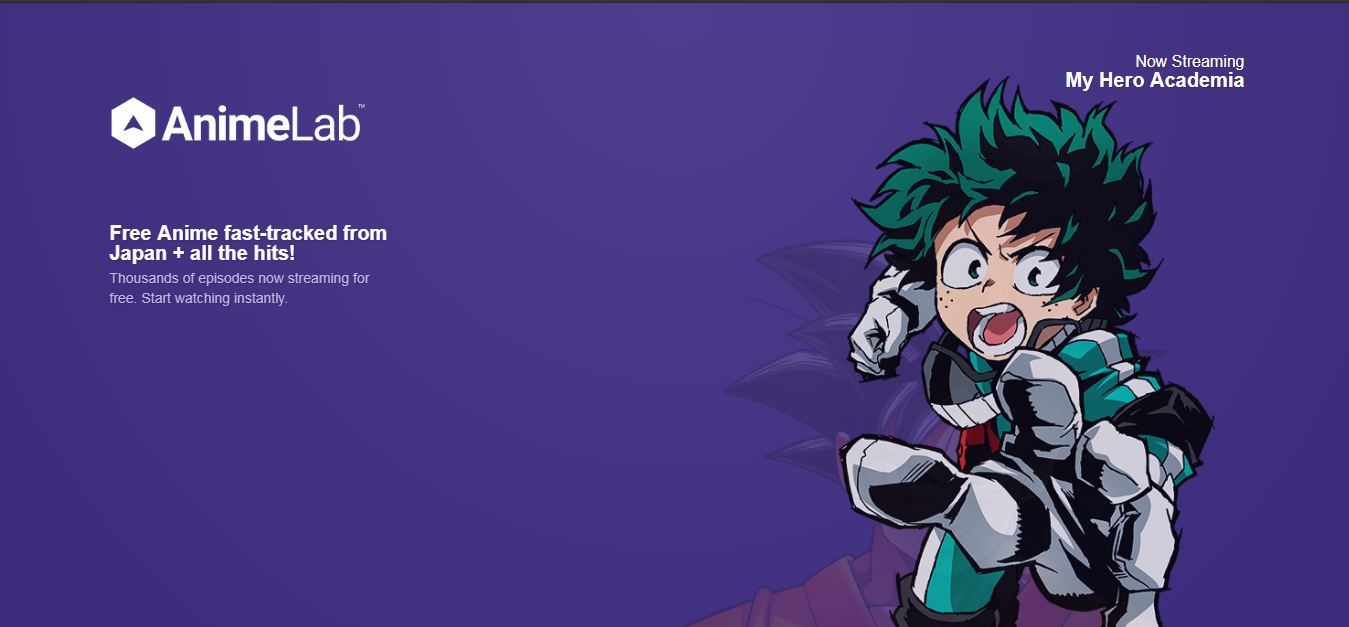 Notable Mentions
Some of the anime distributed by AnimeLab are- Attack on Titans; My Hero Academia; Sword Art Online; Tokyo Ghoul; One Piece; Dragon Ball super; Overlord; Boruto; Naruto Shippuden, etc.
Compatibility
Android devices; iDevices; PS3; PS4; Xbox One; Xbox 360.
9. AnimeStreams
AnimeStreams is another noteworthy mention in this category. AnimeLab features delightful content in the anime category with a never-ending database. AnimeLab also features a lot of movies, shows as well as cartoon videos. This website allows users to stream their favorite videos without even signing up. AnimeLab also offers A-Z anime list in different dubbed languages along with proper subtitles.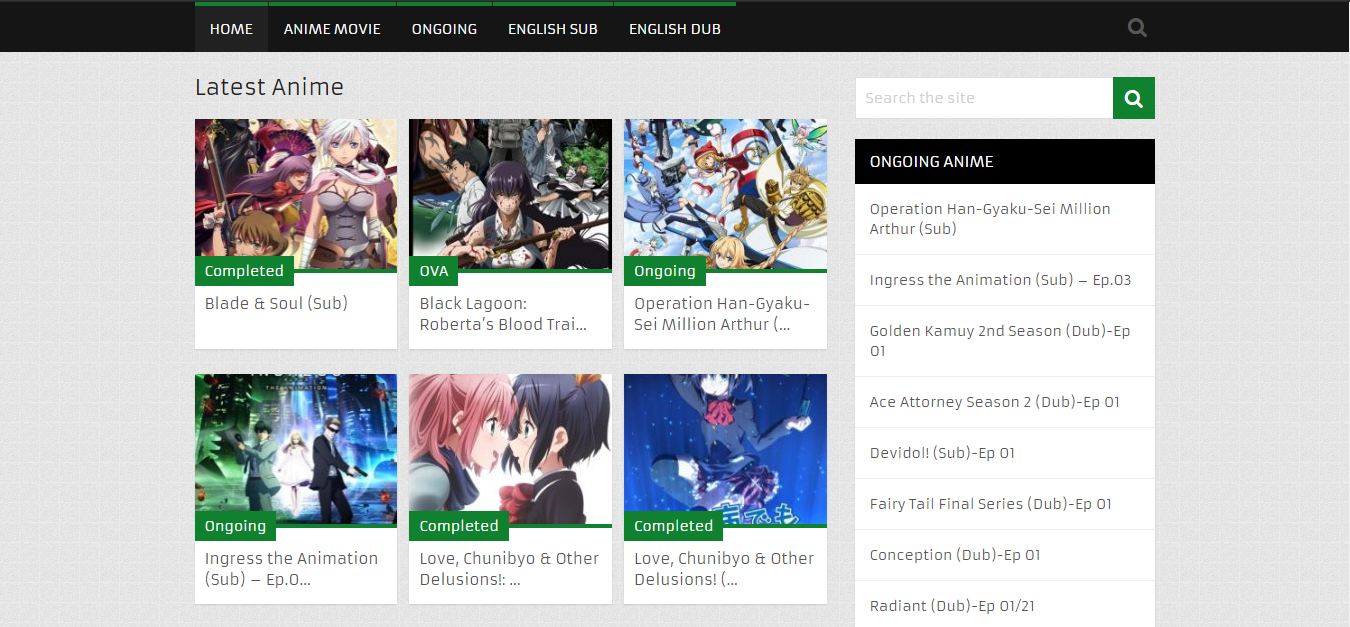 10. Anilinkz
Anilinkz is a decent one amongst KissAnime alternatives regarding quality content videos. It offers both stubbed as well as dubbed anime series. It provides fresh quality anime videos along with a superior user interface which allows the users to stream their favorite videos easily. Anilinkz is an entirely free website with HD quality videos for the next level anime experience.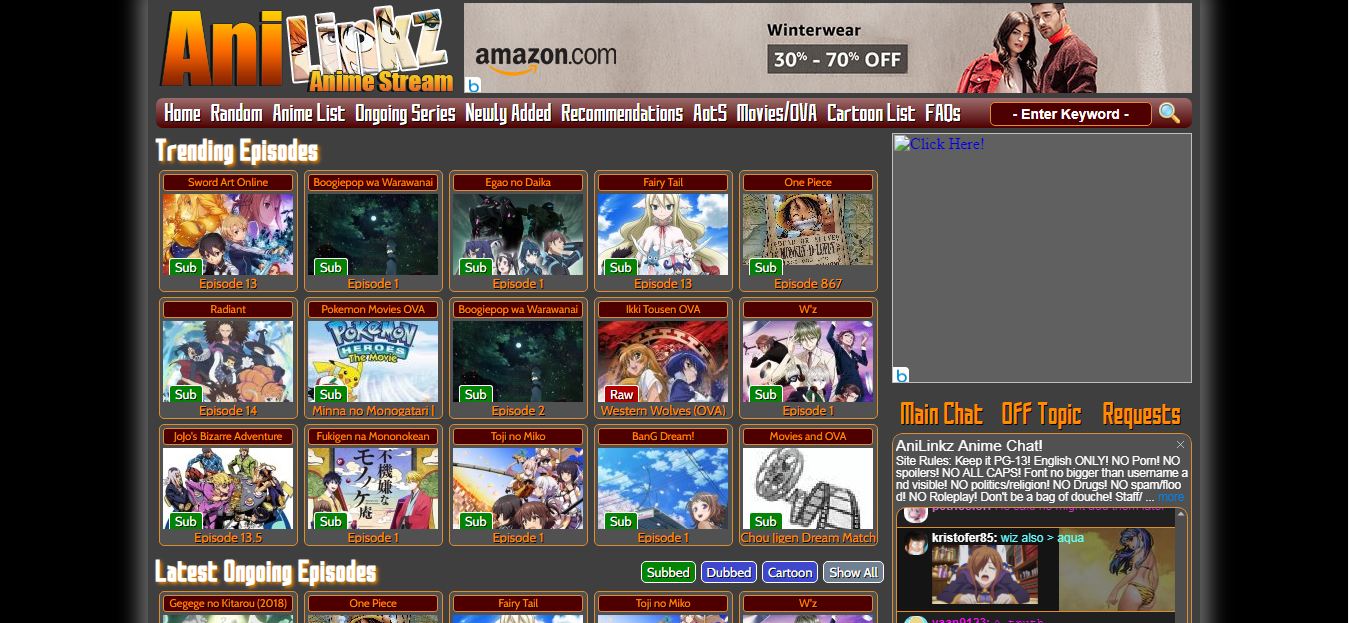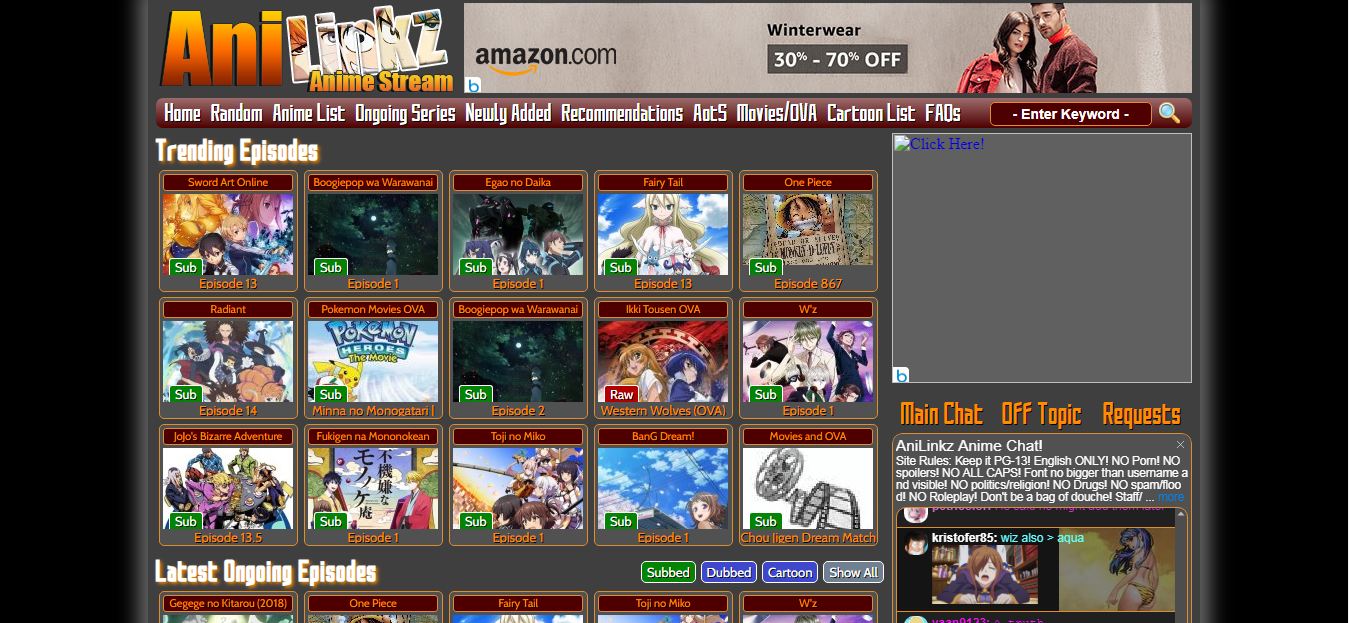 11. 9Anime
The next competitor in the list is 9Anime. 9Anime features a vast range of most of the watched anime shows. They have over 25,000 anime shows to choose from, and the content is updated regularly. It offers HD quality videos to its users and also features a neat interface which allows a friendly user-interaction. The users can stream online videos as well as download their selected anime. It also features a request site which the user can opt for and can request for a show that is not available immediately on the website.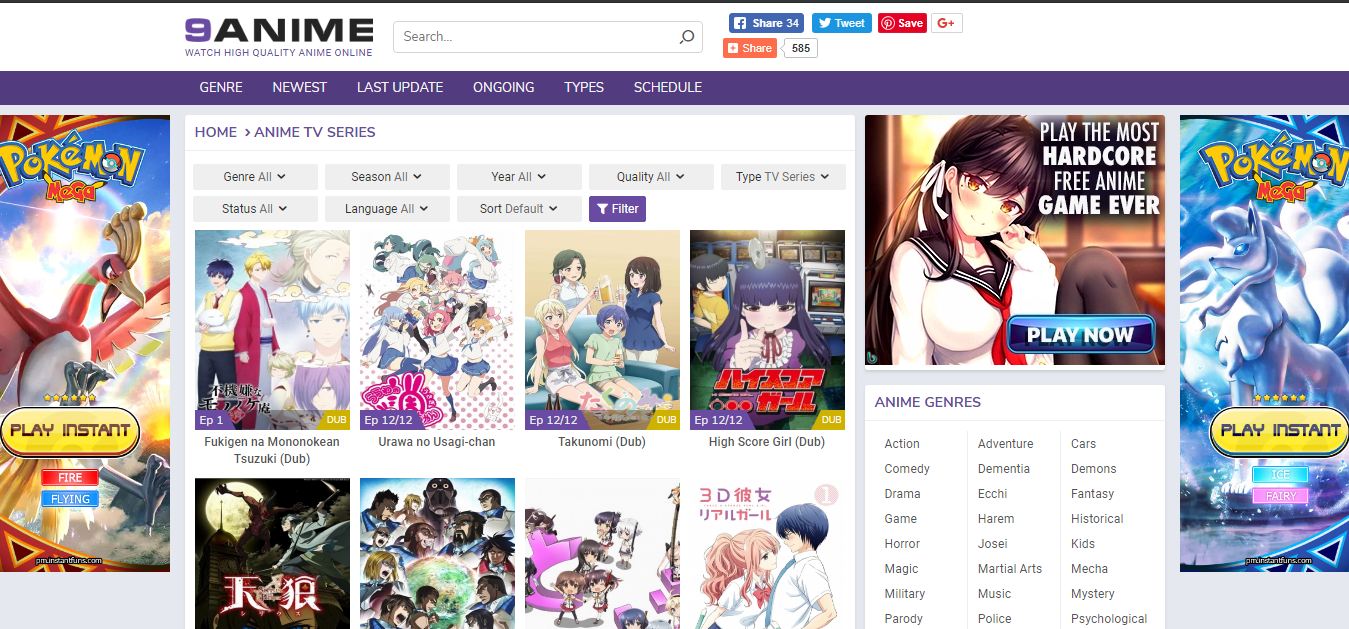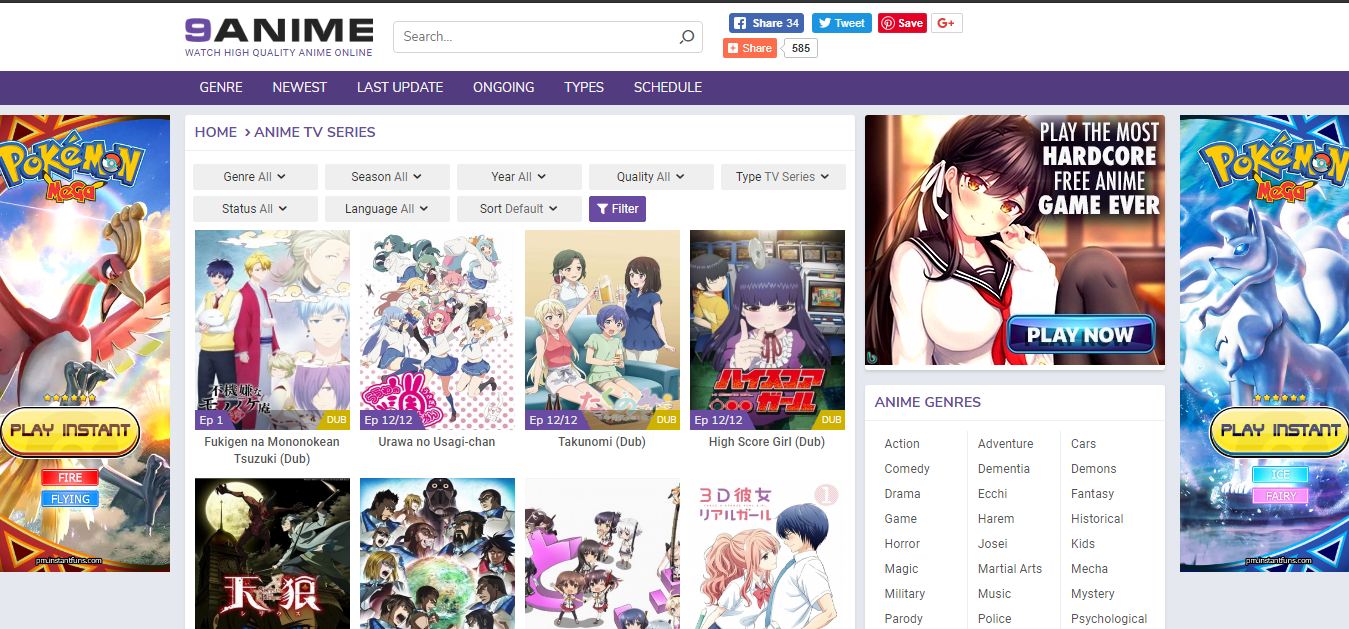 Compatibility
All devices except iOS, use browser version for iOS devices.
Also Read: Best Free Movie Download Apps for Android