Investing in a smartphone is a difficult decision for every consumer, but that is especially the case for gamers.
When a regular person is buying a phone, they likely look at the screen size, battery life, camera quality, and a few other features.
Gamers have to assess those features, but they also need to know if the phone they are about to buy can handle playing top games at high settings.
That is why making a decision on which phone you will buy this year is such a crucial one. You must ensure that your next phone is one that has a quality HD+ screen, great battery life, outstanding sound, a current operating system, and a great graphics processing unit.
Below are the best five options for buying a gaming phone in 2022 and beyond.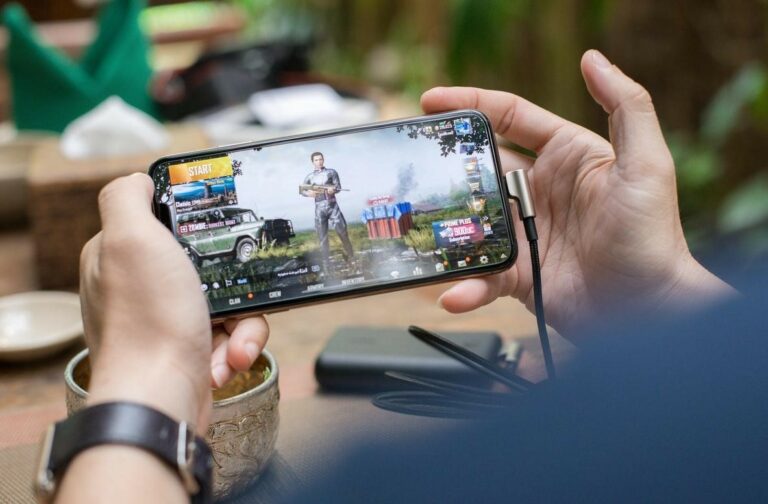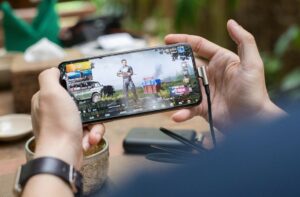 1. Asus ROG Phone 5
The Asus ROG Phone 5, which came out in April 2021, is a world-class device that any gamer can enjoy. It features anywhere from 8 GB to 16 GB of RAM, depending on the model that you purchase.
With the Snapdragon 888 5G chip, along with a powerful GPU, you cannot go wrong with this phone for gaming. Thanks to the 6000 mAh battery, along with fast charging, you are going to experience the best battery life and most convenient recharging of any smartphone in the world.
The screen is 6.78-inches but only has a resolution of 1080p. That is lower than some of the other phones on this list, as its PPI is only 395. If you want to watch 4K videos, you may want another device, but you should have no issues with this resolution for gaming.
2. Razer Phone 2
Even though the Razer Phone 2 came out in 2018, it is still a great option for gamers. If you are in the market for a phone that has close to flagship specs, but you do not want to pay $800 to $1,000, then you can do no wrong with the Razer Phone 2.
With 8 GB of RAM, a 4000 mAh battery, a 5.72-inch screen with a PPI of 513, and great ergonomics, you can have a lot of fun with the Razer Phone 2. There are also dedicated accessories that you can buy to turn this into a gamer's dream, such as a controller attachment that you can clip onto the phone.
3. OnePlus 10 Pro
There is no denying that OnePlus has taken a step back from its heyday of a few years ago. The company had a stellar reputation among Android smartphone enthusiasts and budget buyers, as they had very good specifications on their phones for lower prices.
OnePlus has changed its tack in the past few years, preferring to price their phones higher as they attempt to sell them at the same level as Apple and Samsung flagships. The problem is that OnePlus is often lacking in areas such as software depth and camera performance.
However, if you are looking for a great Android phone that you can use to play the latest games at high settings, then the OnePlus 10 Pro is a terrific option. The phone came out in January 2022, featuring a 6.7-inch screen with 525 PPI, making it one of the best quality displays on any smartphone in the world.
You get either 8 GB or 12 GB RAM on this phone, while it boasts a 5000 mAh battery that you can quick-charge using the company's proprietary chargers. That means you can game as much as you want, get a massive recharge within a few minutes, and then go back to your games.
4. Samsung Galaxy S21 Ultra
The flagship device from Samsung at present is the Galaxy S21 Ultra, which features a massive 6.8-inch screen at 1440×3200 pixels. The PPI on the screen is 515.
With the S21 Ultra, you are getting outstanding computing and graphics performance. The phone has the Exynos 2100 chip or the Snapdragon 888 5G. Both are good enough to run the latest AAA smartphone titles at the best possible graphics settings.
Another pro for the Galaxy S21 Ultra is that you have 12 or 16 GB of RAM, depending on the model you buy. That is enough RAM to run more than one game while keeping other applications open in the background. If you are tired of all your apps closing each time you open a game, this phone may appeal to you.
The Samsung Galaxy S21 FE is another good option for gamers.
5. Apple iPhone 13 Pro Max
When people think about gaming, they naturally cast their minds towards Android phones. There is some truth to the argument that Android phones are better for gaming, as emulation is easier on those devices.
However, the advent of cloud gaming means that the iPhone is catching up in a big way. Apple has a great collection of smartphone games, which often run better than they do on comparable Android devices. In addition, you can run computer games using cloud gaming services such as Stadia and Nvidia GeForce Now.
If you are in the market for a new iOS phone for gaming, you cannot go wrong with the iPhone 13 Pro Max. You get a giant 6.7-inch screen for the ultimate gaming experience at 458 PPI.
One advantage of going for an iPhone is that you get a lot of longevity from their phones. Not only do they remain at a high-performance level three or four years into the future, but they also retain a higher resale value than Android devices.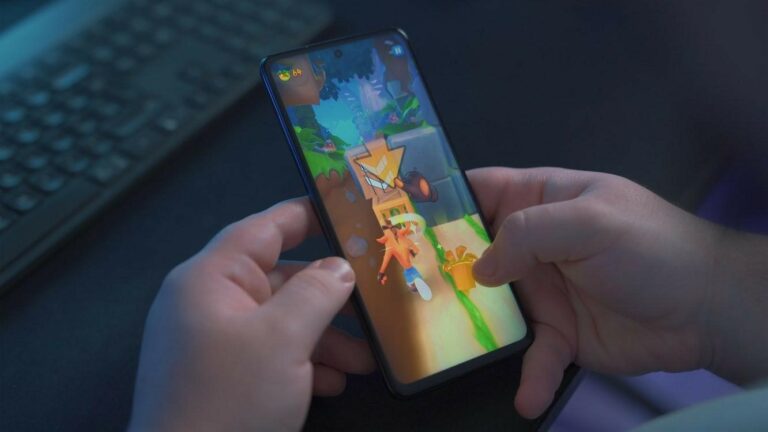 Game to Your Heart's Content on Your Phone
Having a new phone will change your outlook on smartphone gaming. You may have a three or four-year-old mobile, which struggles to play the latest games at decent settings.
You have to choose between poor graphics or frame rates, while some games do not even offer the option to change graphics settings. Rather than putting up with such poor performance, you can invest in one of the phones we have outlined above.
These smartphones are excellent value for money, as they have all the features you would want as a regular user and gamer.