When you go and buy a car, there have to be several things that you'll want out of it. After all, this becomes the basis for deciding what car to get. So, for example, when people want a fast and fancy car, chances are they'll be looking for a sports car. But, on the other hand, for people that need something to use as a daily driver, they'll most likely be looking at a sedan. But, if you're someone with a family looking for a family car, you'll have a little more of a difficult time looking for something that fits your needs.
When you're looking for a family car, there are several factors that you'll need to consider. Practicality would most likely take the top spot among the many on your list. Since it is a family car, you'll need to make sure that it's enough to meet the everyday needs that come with transporting your family to places. That way, you're confident that you're getting more bang for your buck.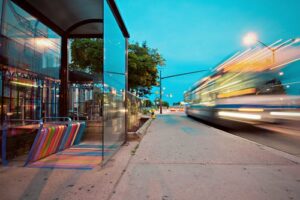 But, even if you weren't necessarily looking for a family car and needed something practical, you can still find a car that can fit your needs. From being a reliable daily driver to having enough space to bring people along for a road trip, there's a car that can let you do all that and more. Enter the MPV.
For the longest time, MPVs have been the go-to cars for many different kinds of people. When you take a look at the demographic for this type of vehicle, you'll see it ranges from soccer moms and small families to people who deliver small packages or just like having enough space in their car. As the name implies, the vehicle is multipurpose, performing many different tasks with no difficulty at all. So in terms of practicality, MPVs would be the top choice for many people.
In the present market, you can find dozens of MPVs, each with its own unique combination of niceties, appointments, features, and specifications. Given all the choices, it may make choosing the right one for you a bit more confusing. Despite that, there's still a way to pick out the ideal car for you. You could consider one from a trusted brand and go from there. Take Honda, for example. They've continuously innovated their technology and improved on what they have for the longest time. As a result, they've been able to produce some fantastic cars. In terms of the MPV market, they've made the Honda Shuttle.
As an MPV, this vehicle has the makings of one that is stylish but reliable and practical. With many unique features that can make this car stand out and do what it's supposed to do, it's one good choice to have if you're considering getting an MPV. But, of course, it's better to see it for yourself. So, if you want to get a closer look, you should check out the new face life Honda Shuttle at VauG. But, if you do want to know a little more about it, consider reading on.
What You See Outside
Usually, when you think of an MPV, the stereotypical mom van is most likely the first thing that comes to mind. With the Shuttle, you get the shape of that typical mom van or multipurpose vehicle, but you also get something more refined and sleeker looking.
The vehicle itself may be sizable, but its look is very streamlined. It does go along with the current trend of how similar cars look, with the car's lines complementing its shape. But, despite this, you still get your signature Honda look, which can be seen from the headlights and grille.
What's On The Inside
While the exterior may look sleek and streamlined, the interior gives you something rather elegant to look at. With the dashboard and door panels following clean and smooth lines, everything is kept simple yet modern. Nothing is too bulky, and everything looks like it fits where it's supposed to be.
The car's seating follows the interior's simple yet elegant theme. While the seats may not stand out right away, they're still comfortable and functional enough for anyone to enjoy being in the car. What's more, there's more legroom and space to ensure maximum comfort. Should you need even more space, you have the option of also folding up the seats, which don't even look bulky once folded.
Then, there's the space in the boot. While there's not much to see in the trunk of the car, it gives you enough room to put whatever items you'll need to transport or bring around. This alone makes it a good choice for a multipurpose vehicle, leaving you with enough room to utilize to your heart's content.
Under the Hood
For those who are more interested in what's under the hood, you should expect that you get what you pay for with a Honda. Since its development, Honda engines have had versions and derivatives of their signature VTEC systems. The Shuttle is no different.
With the 1.5L Shuttle, you get a naturally aspirated iVTEC engine. As with any other VTEC engine or derivative, you're able to maximize your fuel while minimizing its consumption. This makes for a very fuel-efficient engine, which would be great for any MPV.
To add to that, the engine is also powerful enough to be able to help you lug around any items or bring your family or friends around on trips as it has adequate torque for its size. In short, this means your car won't have trouble bringing things around. Aside from that, the engine will also be powerful enough to be quick and responsive, moving with adequate amounts of speed and acceleration.
Is It Worth It?
MPVs are very practical cars, with enough space for you to bring people or things around, but still be comfortable and streamlined enough to take around daily. So in terms of the Shuttle, you may very well get all that.
The car is everything you'd expect from a Honda. It looks like a Honda, despite taking the shape of a station wagon. It still keeps the same kind of simple look characteristic of a Honda, together with the signature headlights and grille that denote that it is indeed a Honda. The interior of the car is sweet and straightforward yet elegant. It's not very flashy, but it has everything you need, and it makes it look as tidy as possible. But, despite not being as large as an SUV, the Shuttle still has enough legroom to make sure you can have a comfortable ride and also give you enough room in the trunk for you to put all the items you might need for a trip to the grocery or out of town.
With the engine, you also get what you expect from a Honda. While the engine isn't large, it's powerful enough to do all the tasks you require of it. But, it's also fuel-efficient and responsive enough to feel like you're not driving around a mom van.
Considering that Honda is a manufacturer known to make great cars, many of which are reliable and can be used to your heart's content, getting a Shuttle seems like a practical choice if you need a practical car. They've got the reputation and the engineering know-how to make what you need and deliver. So, if you're wondering whether it's an excellent choice to get yourself a Shuttle, just know that their slogan, "the Power of Dreams", is powerful enough to be your reliable daily driver.