Why is the iPhone disabled? The screen password lock can ensure the security of personal information on our iPhone. When we forget the iPhone password and enter the password incorrectly many times, the iPhone will be disabled. When we enter 6 wrong passwords, Apple will disable our iPhone for 1 minute, the seventh wrong password for 5 minutes, the eighth wrong password for 15 minutes, the ninth time for 1 hour, and 10 wrong passwords for 1 hour. After entering the wrong password, the screen will display iPhone is disabled, connect to iTunes.
How to fix disabled iPhone? In fact, it is effortless to reset and unlock a disabled iPhone, refer to the following 4 methods, and you will quickly solve the iPhone disabled issue. Please note that if you do not back up the data before forgetting the passcode, you will lose all the data and information in the iPhone.
Method 1. Fix a Disabled iPhone Using Joyoshare iPasscode Unlocker
Unlocking a disabled iPhone with Joyoshare iPasscode Unlocker is an efficient choice, no matter whether your iPhone is locked with a four-digit or six-digit passcode, Touch ID, or Face ID, it can help you unlock your iPhone easily.
In addition to helping you unlock a disabled iPhone, when your iPhone is using someone else's Apple ID and you don't know the passcode, you can also easily use Joyoshare iPasscode Unlocker to remove Apple ID from iPhone without passcode. At the same time, if the iPhone has an associated Mobile Device Management (MDM) profile, Joyoshare iPasscode Unlocker can help you remove MDM from iPhone without any data loss. Furthermore, when you forget your iPhone's Screen Time passcode, Joyoshare iPasscode Unlocker can also help you remove it easily without any data loss.
About how to unlock a disabled iPhone by using Joyoshare iPasscode Unlocker, please refer to the following steps.
Step 1: Download, install, and launch Joyoshare iPasscode Unlocker on your Mac or PC. After running, click to select Unlock iOS Screen, and click the Start button.
Step 2: Put the locked iPhone into recovery mode and connect it to the computer with a USB cable, click Next.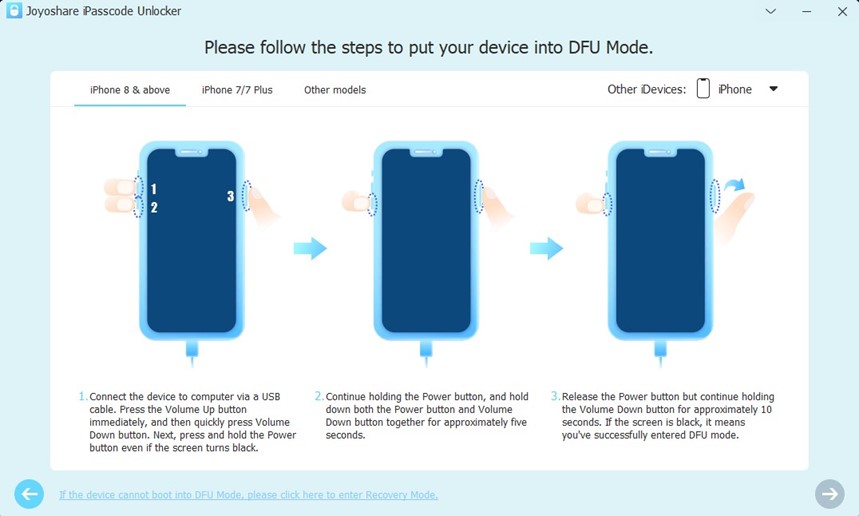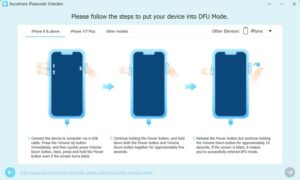 Step 3: Once you have selected the firmware package you prefer, click on the download button.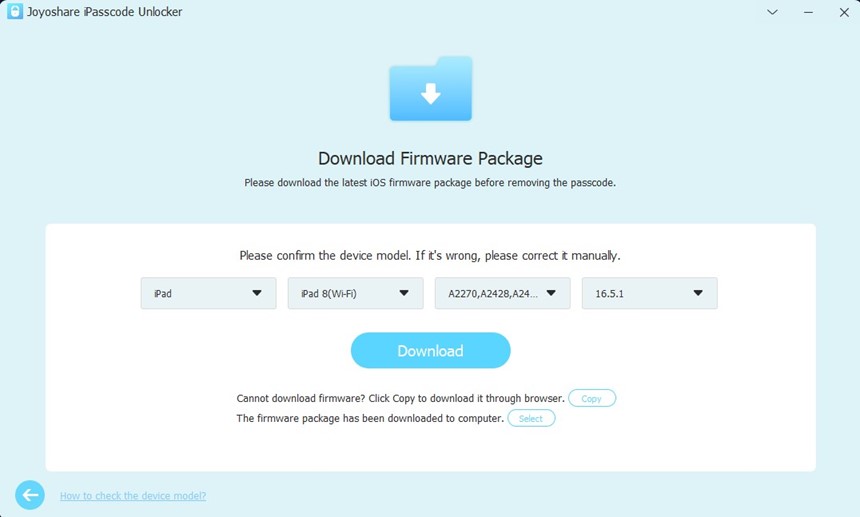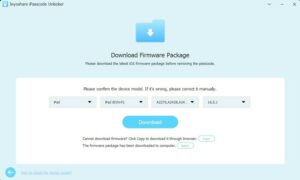 Step 4: Click the Unlock button, Joyoshare iPasscode Unlocker will start to repair the disabled iPhone for you. After a few minutes, Joyoshare will prompt that it has completed the task and will restart the iPhone.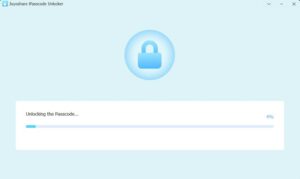 Method 2. Use iTunes/Finder to Fix Disabled iPhone
What should I do if my iPhone is unable to connect to iTunes? iTunes/Finder is the well-known official software of Apple, which can sync your iPhone with your PC. In macOS, you can also use Finder to sync and manage its devices. Not only can iTunes and Finder be used to back up your iPhone, but it can also restore a disabled iPhone. It is always good to know how to unlock iPhone using iTunes. After all, when your iPhone is disabled, connecting to iTunes is always the first thought of many iOS users. Here are the specific steps to do it.
Step 1: Turn off your iPhone, and connect iPhone to Mac or PC.
Step 2: Press and hold the corresponding key to put iPhone into recovery mode, and open iTunes.
Step 3: Choose the Restore iPhone option, then your computer will start downloading the firmware and restore your iPhone.
Step 4: Once the reset process is complete, unplug your iPhone and set it up.
Method 3. Use iCloud to Fix Disabled iPhone
In addition to the above methods, iCloud can also provide you with help to unlock disabled iPhone. Yet, this function is effective only when the disabled iPhone is connected to data and has its Find My iPhone feature activated.
Step 1: On your iPad, another iPhone, or a friend's iPhone, go to icloud.com. Input the correct Apple ID and password to log in to the iCloud account that the disabled iPhone is using.
Step 2: Click the Find iPhone option and choose the disabled iPhone from the All Devices list.
Step 3: Tap the "Erase iPhone" button to delete everything on the disabled iPhone and reset your iPhone and passcode.
Method 4. Use the Security Lockout Screen to Fix Disabled iPhone
If you are using iOS 15.2 or later on your iPhone, logged in with your Apple ID, activated the Find My iPhone feature, and are able to connect and use data normally, you may see the "Erase iPhone" option on the security lock screen. This option lets you quickly wipe and unlock a securely locked iPhone without using a computer by simply entering your Apple ID password.
All you have to do is tap Erase iPhone, tap Erase iPhone again to confirm you want to erase and reset iPhone, and enter your Apple ID password. Your iPhone will then automatically erase itself.