Technology has become an inevitable part of our life. It has helped us get through many of the daily struggles due to our busy schedule. Speaking of the early years, machines like washing machines, computers, mobile phones had us crazy with the comfort they provided us, but as we know technology do not remain stagnant, it keeps upgrading and we have to keep pace with it. A major invention we encountered in recent times is Amazon echo devices.
Amazon started working on them in the year 2010 under the project D in their Lab126. Amazon Echo is a brand of smart speaking devices which respond to certain keywords like "Alexa", "Echo" or  "Computer". These devices provide voice interaction, music playback, setting alarms, streaming podcasts, making to-do lists, playing audio-books with the weather, traffic, and other real-time information.  It can also work smartly by interacting with some of the devices as a home automation hub. From then, it has been developing advanced echo devices under different categories. Here are the variates of Amazon echo devices:
1. Smart display
The Echo devices launched some of its devices with display options with built-in camera and other functionalities.
Amazon launched the Echo Show in 2017 with a smart 7-inch LCD. It provided audio and video playing with other display functionalities. The product is an add-on to Amazon Alexa. It has got extra video features with improved sound quality and is also unique in itself as it does not serve as a full-featured tablet. It is also used to conduct video calls with other echo users; adding to which it has also expanded to Skype users too. Echo show was offered a purchase price of $299.99 on June 28, 2017.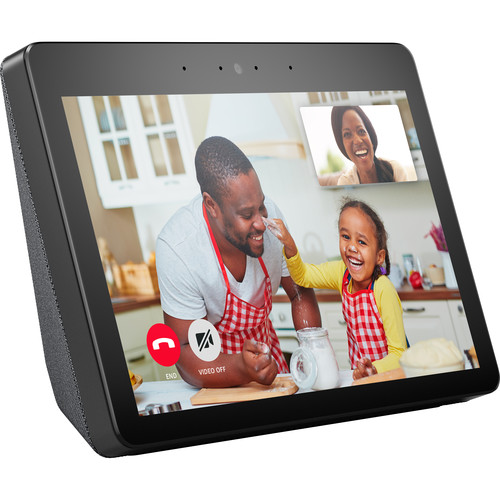 The Second-generation echo show has replaced the black plastic of the first- generation with a mesh casing and has moved the speakers to the side and back of the screen increasing the display of the screen. Amazon has claimed that the second generation has an improved sound system than the first one and also integrates a smart home hub into the device.
Echo spot is a hemispherical alarm-clock like looking echo device with a 2.5-inch circular screen launched in September 2017. Its functionalities are the same as that of echo show and sell at $129.99.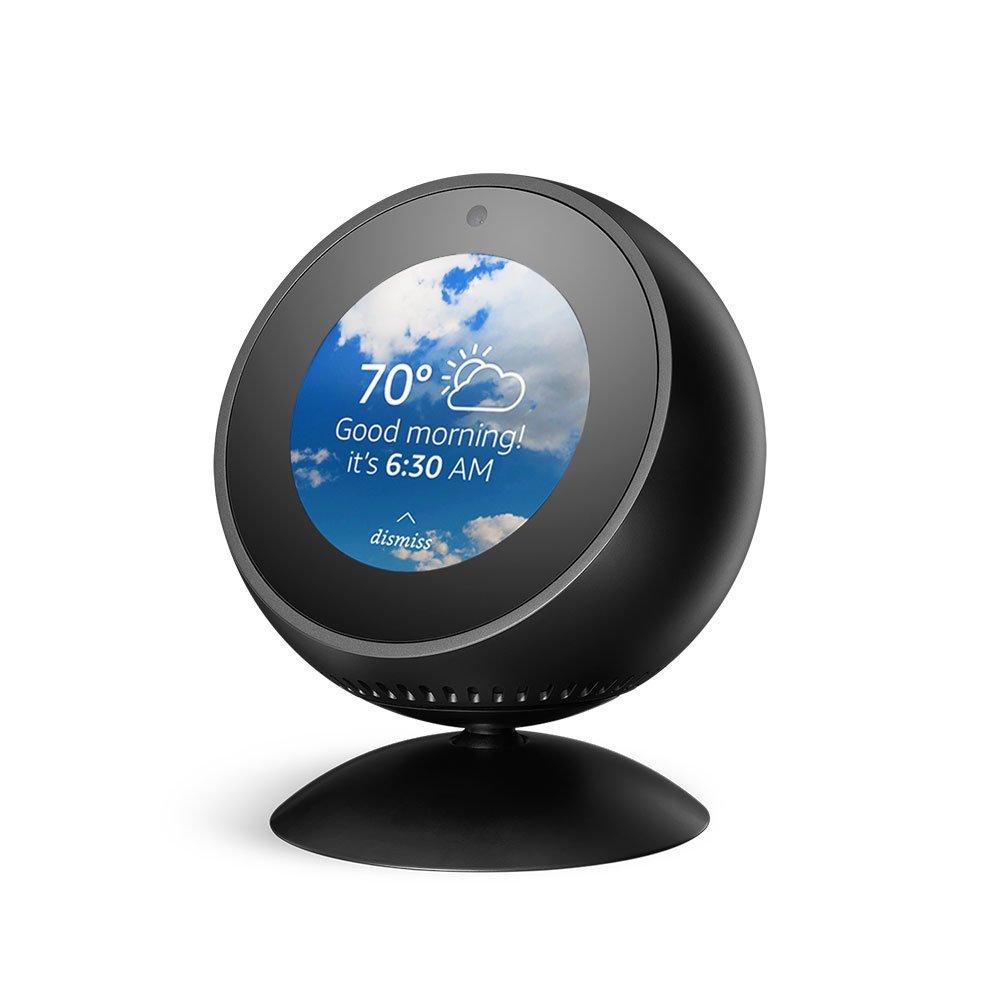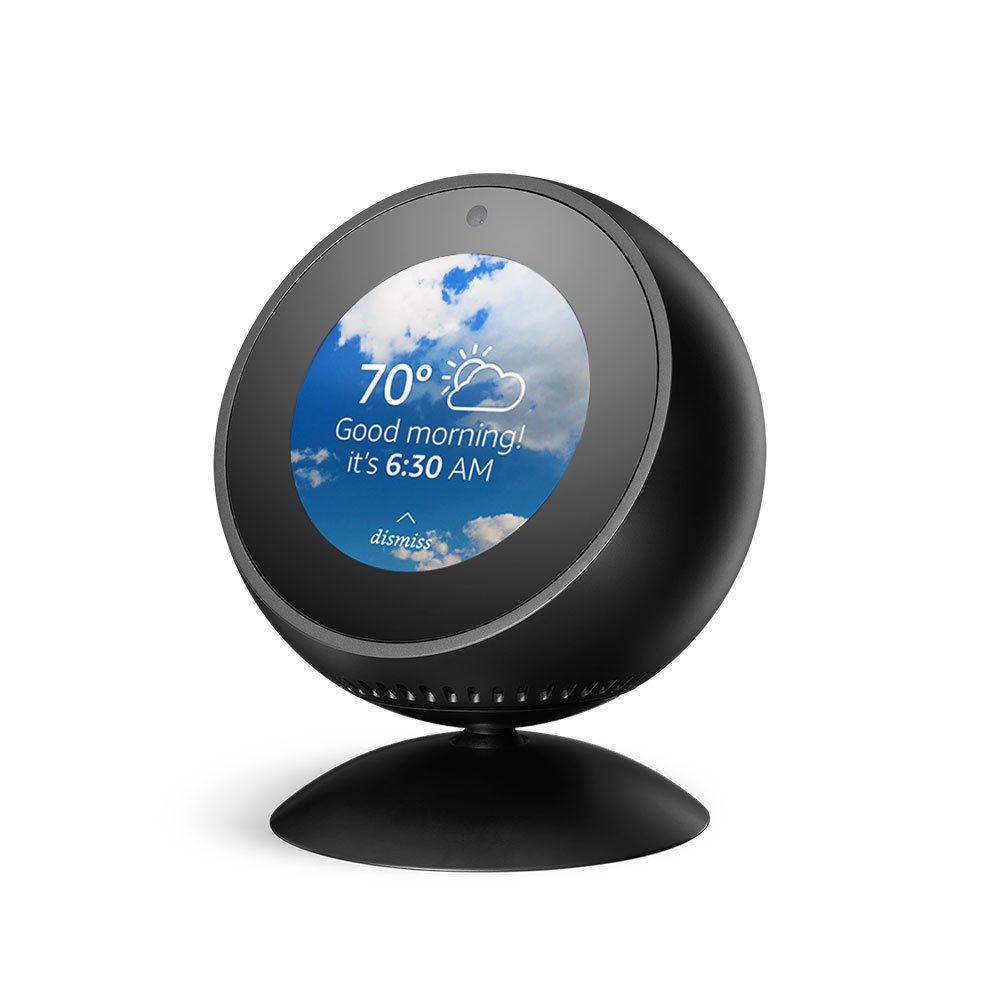 2. Smart speakers
The Amazon echo devices were originally made are the smart speakers. Have a look at them:
Launched in March 2016, Amazon dot works by connecting to the external speakers, it can also be used as an alternative to the full-sized Echo so that it can be easily used in bedrooms, etc. External portable batteries are also available for the same.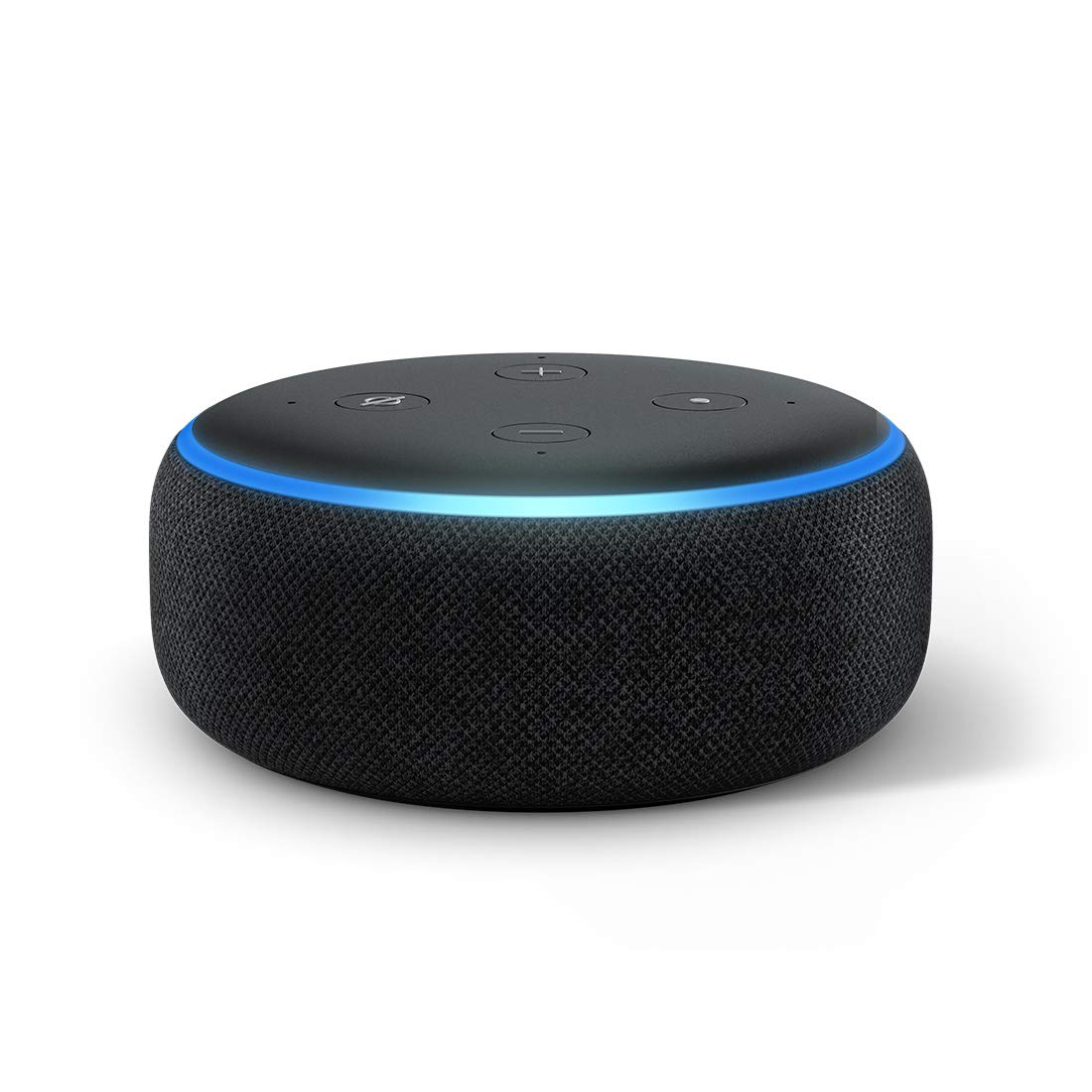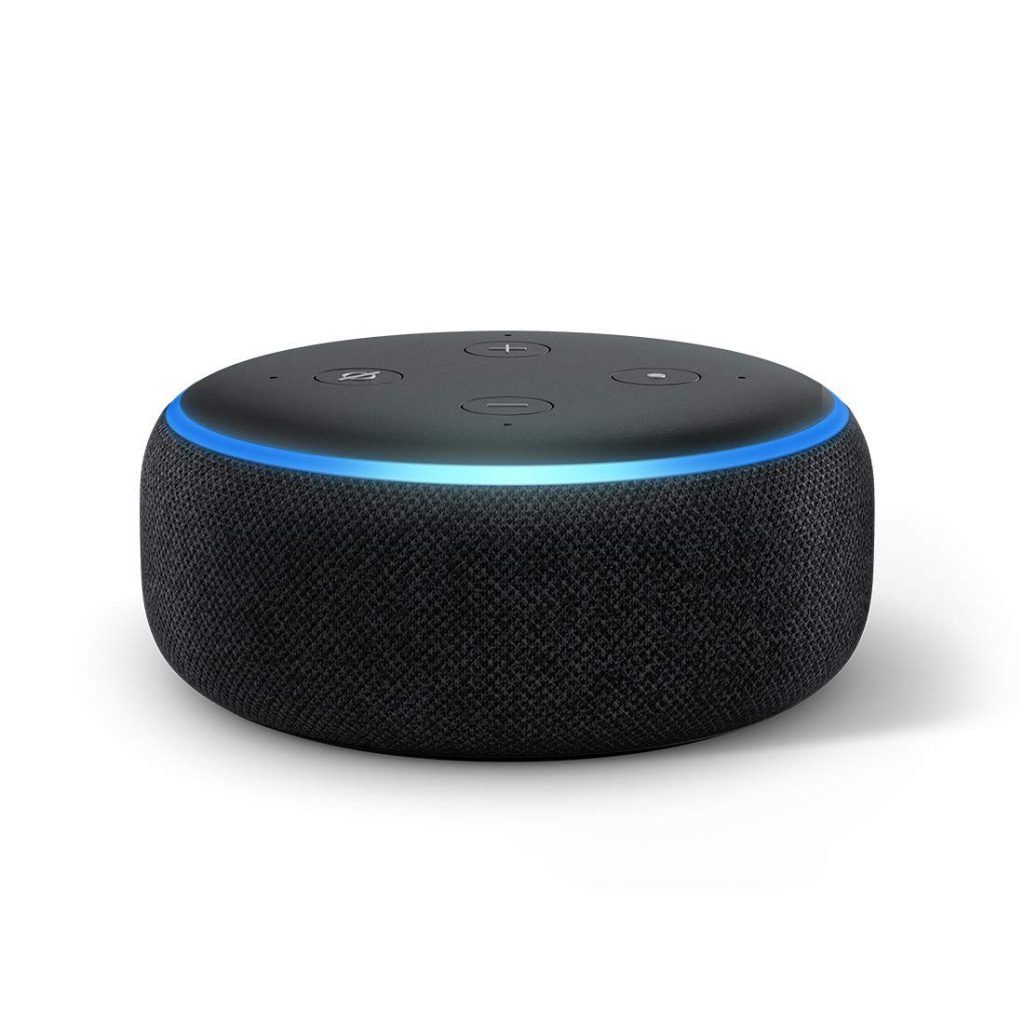 Second-generation, launched in October 2016, has a cool 1.1 inches speaker which gives out sound from multiple ports. It has a comparatively less prize as well as size delivering improved sound quality and voice recognition. The product is available in black, grey and white in a hockey puck look. it is currently selling for $40.
Launched in September 2018, the Third-generation Amazon dot is more attractive than the first and the second generation replacing the plastic cover on it making it more home decorative than any of the former generations. It is available in charcoal, heather grey and sandstone with a single 1.6 inches speaker sending out 360 degrees sound. Echo dot is currently selling for $50.
Released in October 2017, it looks somewhat like the first-generation echo but also acts as a smart home hub to control connected devices within a home.
Amazon released the second generation Echo Plus in September 2018; it had a fabric covering with an embedded temperature sensor.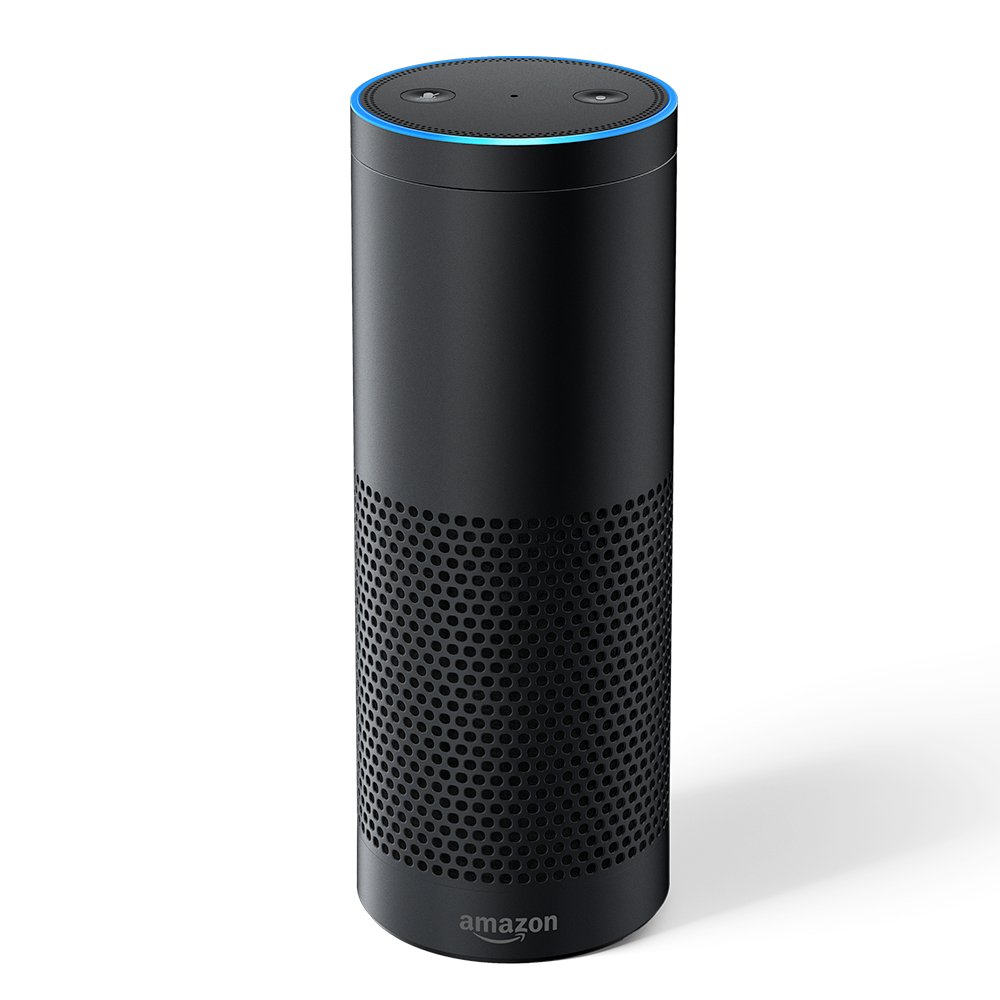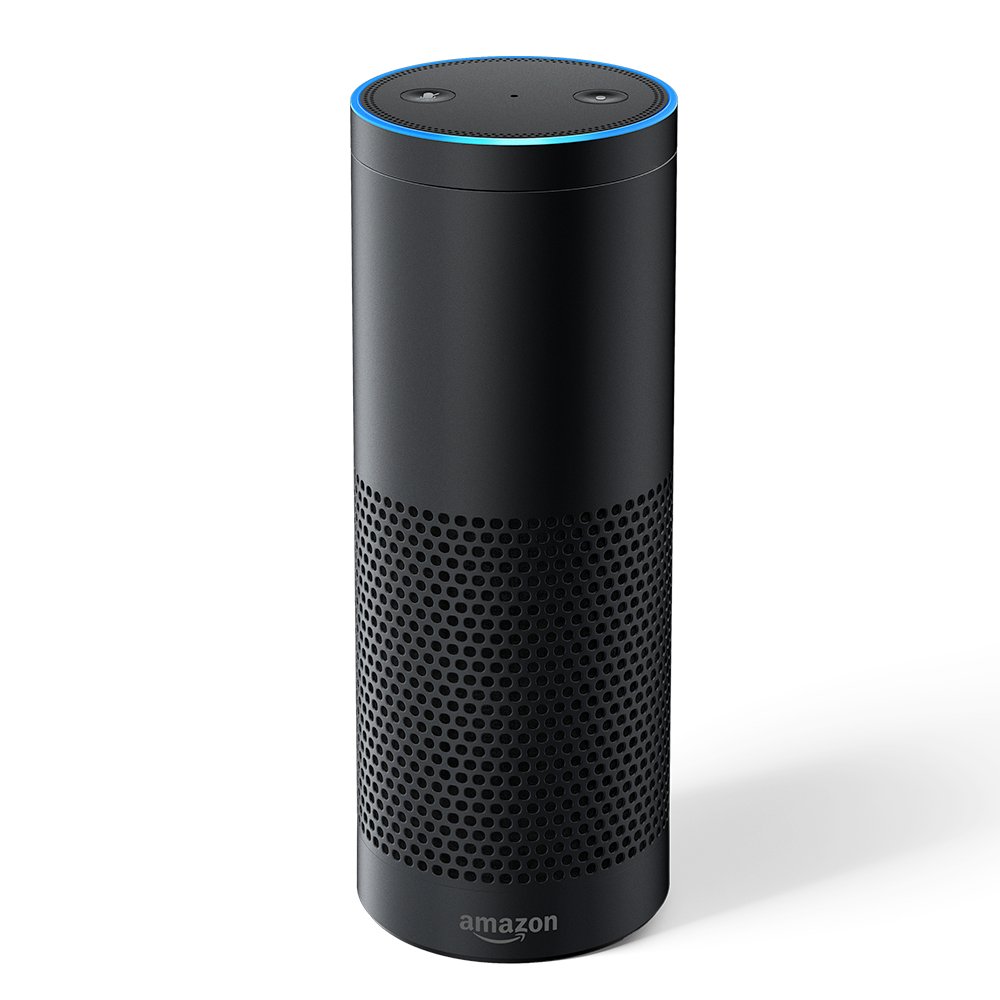 The most popular of all the speaker echo devices is the first-generation Amazon echo with a long 9.25 inches tall cylinder-shaped speaker and a 7-piece microphone array. The device is a speaker with which you can interact through your voice. Beside the voice-controlled unit, a microphone enabled remote control is also available for purchase. With no internal battery, the device must be plugged-in. there is a mute button, a volume controlling button.
3. Other echo devices
It is an Amazon echo device with no onboard speakers and is reliable on external speakers for audio output.
It is yet another echo device designed especially for high-bass listeners. Echo sub works when paired with Echo or Echo Plus; which delivers 100W deep bass sound through a 6" woofer. The device can also act as a stereo if paired with two Echo devices/ Echo plus (2nd Gen). It is comparatively simple to set up. You just need to plug in and open the Alexa app and wirelessly connect to your Echo device(s) to control music with your voice.  Just say "Play my music, Alexa!"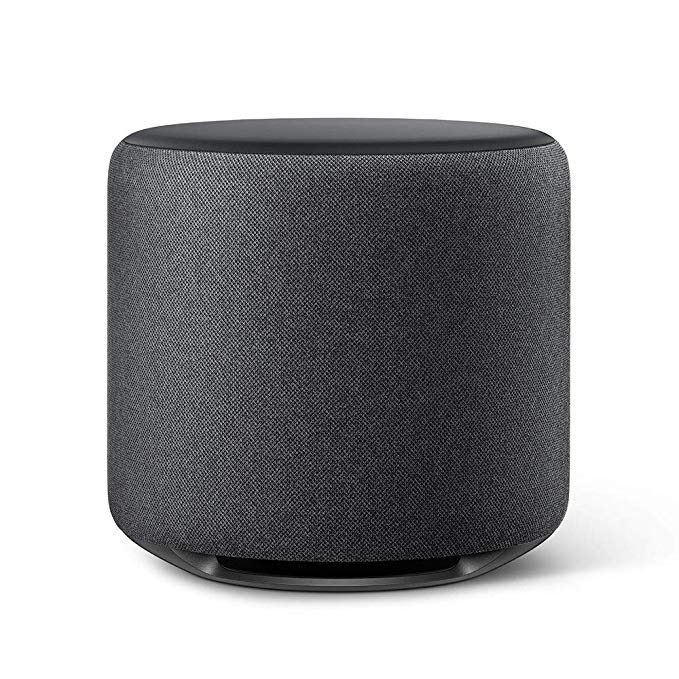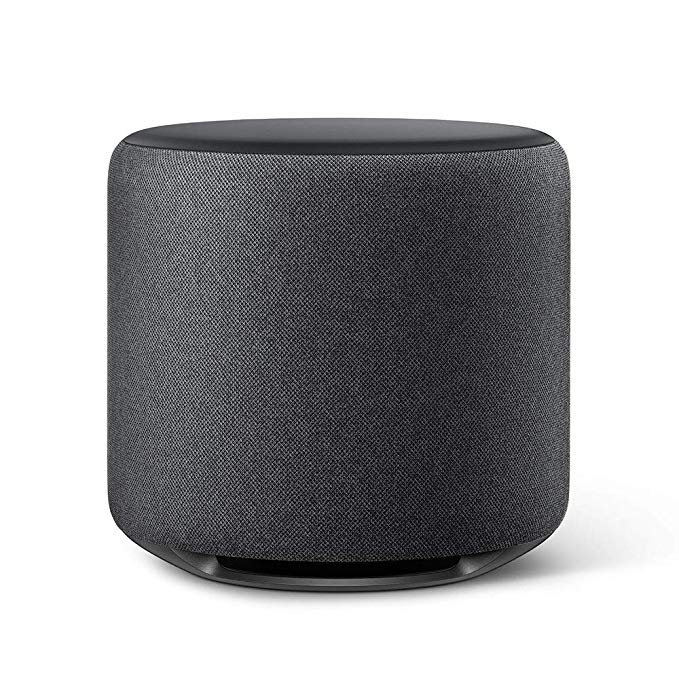 Have fun playing with the toys!