Are you trying to find out more about forex dedicated servers and how exactly they can help? In this article, we are going to discuss two key things, one, how to set up a VPS, and two, the advantages of using a VPS for your MT4 account. Make sure to read till the end. You can check AccuWebHosting Best Forex VPS services with amazing features for your trading.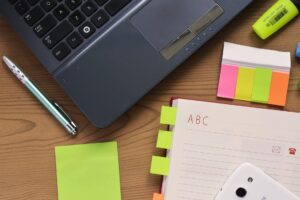 Setting up the VPS
Now firstly, the VPS setup is pretty simple.
1.       Find a VPS service
You can find different forex dedicated server online. When you select a VPS service, please make sure that you select a provider that provides remote desktop access.
2.       Login and connect to the VPS
After purchase, you will be given an IP address, username, and password for the remote desktop connection. Now go to the computer and search for a remote desktop and go to remote desktop connection.
Then you can enter the IP address and the username, and then it will ask for the password. You can click on Remember Me too and then click OK.
Please allow some time for the download, depending on how fast your Internet connection is. Now you have locked onto your VPS server. It's like having another computer. You will see another desktop.
3.       Download a trading platform
Now you can simply go to your web browser and go to your forex broker's site and download the M T4 or MT5 or any other trading platform as you like. Then, you can simply install the platform just like you install an application on your Windows PC.
4.       Set up your trading platform
Now, we have installed an MT4 platform on our VPS. Now you can simply click on the application icon to start the program. If you want to add an expert advisor, you can do it as usual by opening the data folder and placing the expert advisor within the expert's folder. Similarly, you can add indicators into the indicators folder. Once you have set up your MT4, you can simply close the VPS server.
Although you close the VPS server on your PC, it will work 24/7, so you don't have to keep your PC running all the time. If you want to access your VPS again, you can simply do it via remote desktop.
Also, you can pick it in your taskbar so that you can easily access the remote desktop connection. This time you have saved the password.
You can simply click on connect. There is another important thing that you have to do, which is to add your MT4 to the VPS servers Startup applications list so that if your VPS servers restart without your knowledge, you will get your MT4 running again.
You can simply do it by adding your MT4  icon to the startup folder. And also, it is a good idea to check your VPS server from time to time to make sure that everything is fine.
Benefits of using a VPS
For your trading, it will make a huge difference because, in theory, you will get faster execution speeds or as fast as possible, and the risk of connection speed slowing down significantly lowers. So that is the reason why people like to use VPS, especially if you have IT systems that rely on faster execution speed and connection speeds. That is the key advantage.
Conclusion
So I would strongly recommend people use VPS as it reduces the problems of latency and server issues or Internet issues from your computers, of course. That is the reason why traders like to use VPS, especially if they have automated systems. I hope you found this post informative and all the best.