2020 is a great year for mobile gaming, and many manufacturers have realized the serious market for mid-range gaming phones. Thus, there's no shortage of gaming phones in the $250 price tag range to choose from, but they aren't all equal.
In this article we're going to compare some of the best phones for gaming under $250. Please note that the price depends on the retailer, as websites carry these phones for more than $250, and some less. So always comparison shop when trying to find the best price.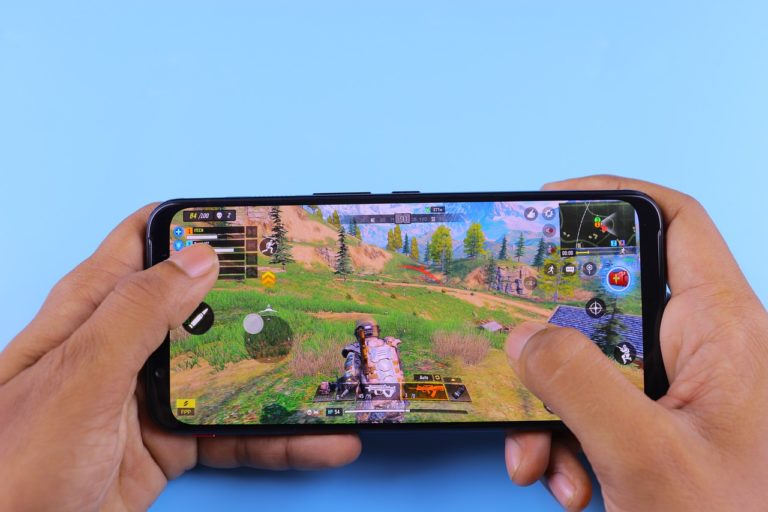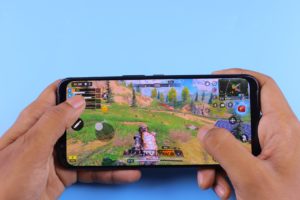 TCL 10L
TCL is known as one of the largest TV manufacturers globally, and they've brought their experience in screen design to the TCL 10L. It sports a 6.4 x 3 x 0.33-inch frame, with a 91% screen-to-body ratio and minimal bezels. The screen includes Nxtvsion technology, which offers SDR-to-HDR conversion, and great contrast and color display.
It utilizes the Snapdragon 665 with Adreno 610 GPU. This is not the best chipset available in this price range, so you're sacrificing raw power for a beautiful screen display with this phone. It's perfect if you don't play intensive games but want an HD-quality display, even for casual games or online casino games, for example.
Xiaomi Redmi Note 9 Pro
Xiaomi's Redmi Note series has long been known for its performance-on-a-budget offerings, and the Note 9 Pro does not fail to deliver. It packs a Snapdragon 720G under the hood, with an Adreno 618 GPU. It also has a 5,020mAh battery, which means hours of continuous gameplay even in demanding games.
The 6.68-inch LCD display supports 60Hz framerate, and you'll be able to comfortably achieve 60 FPS on medium-high settings in most demanding games like PubG and Asphalt 9.
Oppo A9 2020
Oppo's A9 2020 is powered by a Snapdragon 665 (2GHz octa-core) SoC with Adreno 610 GPU, and a generous 8GB of RAM. This gives it enough power to run most demanding games, but the Color OS 6 software also includes Game Boost 2.0 technology, which includes features like Touch Boost optimization.
It also has a 6.5-inch display, stereo speakers, and a 5,000mAh battery, and a quad-camera rear, as Oppo is always known for their camera specialization.
You can expect frame rates of around 50 – 60 FPS in games like NBA 2K19, Call of Duty Mobile, and PubG on this phone. It's not the best gaming phone on this list, but the other features make up for that.
Huawei Y9s
The Huawei Y9s is using the Kirin 710F chipset and Mali-G51 MP4 GPU, which is the same found in the Huawei Y9 Prime 2019, but the Y9s was upgraded to 6GB of RAM. It also has a 6.59-inch FHD+ display with no notch or cutout.
In terms of raw performance, the Snapdragon 665 found in other phones at this price level edge out the Kirin 710F, but the Kirin 710F is still a capable SoC for playing some of the most popular games. You can expect a perfect 60 FPs in Mobile Legends with HD-mode enables and High settings, for example.
Realme X2
Realme has positioned themselves as a serious competitor to Xiaomi's Redmi Note series, for the "best performance on a budget" category. The Realme X2 has the Snapdragon 730G octa-core chipset, which is a serious chipset built precisely for gaming.
The 730G has two Kryo 470 Gold cores at 2.20GHz, and six Kryo 470 Silver cores at 1.8GHz. The GPU is the Adreno 618, which is overclocked for up to 15% better performance.
Overall it's very difficult to beat this phone in terms of bang-for-your-buck performance at this price range. It can run Asphalt 9 at a stable 30FPS on high graphics, for example, and it supports the "Ultra" framerate option in PUBG Mobile, which is technically 40FPS, but there is almost no frame dropping.
Also Read – 10 Best Gaming Laptops for Gamers
Poco X2
Instead of releasing a Poco F2 as a successor to the much-celebrated Poco F1 gaming phone, they released a Poco X2, as a direct competitor to the Realme X2, even going so far as to swipe the "X2" name. Hopefully consumers aren't confused.
In a nutshell, the Poco X2 is actually a rebranded version of the Xiaomi Redmi K30 4G for global release, with pretty much the exact same specs as the K30 4G. This means it has the Snapdragon 730G chipset with Adreno 618, a 6.67-inch display with 120Hz refresh rate and HDR10 compliance, and 6GB/8GB RAM versions.
The Poco X2 and Realme X2 are using the exact same chipset, so they both give the same performance. However, the Poco X2 might have the slight edge with its liquid-cooling system, and the better-optimised MIUI for Poco, which is based on MIUI 11.