For beginners, Kodi can be a bit of a handful. It's got an intuitive UI and UX, but due to its uniqueness, it can be a bit confusing. Although it may appear difficult to the newly initiated, Kodi is really simple, and very powerful if you know the right tricks. To help you get into this, we've got a list of 5 features you didn't know the Kodi TV app could do.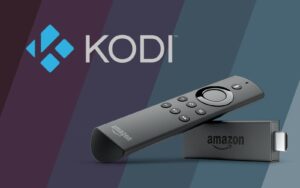 1. Get Add-ons
Now, of course, if you want to watch locally-stored content, Kodi is the app for you. But much of its fame is derived from its ability to support various add-ons. With hundreds of add-ons to pick from, Kodi puts the 'media' in the 'media player'.
Including add-ons for sports, live TV, and even video-on-demand, these little trinkets are essential for the full experience.
2. Play Music and Games
With the aforementioned add-ons, Kodi is a gateway to the springs of entertainment. With add-ons like Spotify, Tidal, Soundcloud, and Radio, you can stream your favorite music right from your TV, and access your playlists. That's not all, though.
You can also play retro and indie favorites with add-ons like DOSBox and Retroplayer. All this and more ensures that with Kodi on your TV, you'll never be bored.
3. Add A Twist
To the freshly introduced, Kodi is convenient to use. It has a simple design and an easy-to-maneuver interface. But the vanilla version requires a lot of configuration if you want to use its full potential. On top of that, researching what add-ons you need can be tedious, so Kodi Builds do it for you.
Simply put, Builds lets you spice up your Kodi with relevant add-ons and a UI overhaul. Allowing you to upgrade your Kodi experience, can be a godsend. Not all builds are good though, and installing them is a bit of work, so you can learn to use Kodi builds safely.
4. Escape The Boundaries
With all these add-ons, you can't go wrong. But some may find that the options can be limited. Your Kodi has an official repository where you get these add-ons, but it can be a tad limited. Worry not, for there is a world of more add-ons that you can get, via unofficial Kodi repositories.
If you feel that the same old run-of-the-mill add-ons are cramping your style, you can look into other repos like Super, KodiBae, KodiNerds, or Kodil. These are guaranteed to bring you the extra content you've been lacking and can be really fun to explore.
5. Indulge Safely
It would be worth pointing out, before you begin your Kodi journey, that using it has a catch. Kodi is completely safe and legal, up until the point you use it to view anything other than your own media. That is, once you use Kodi to freely access any paid or geo-blocked content, you might pop up on Big Brother's radar.
To prevent yourself from being targeted by prying eyes, VPNs are your friend. A VPN will give out a false location for you, to hide your identity whilst you indulge your pleasures. VPNs are completely legal to use, can be found on any app store, and are highly recommended.
Also Read – List of 5 Best Kodi Boxes you can buy
A Comprehensive Entertainment System
Kodi is the FireStick user's best friend. Whether you want to view locally stored content or gain access to freebies, Kodi has you covered. Not only does it stream content for you, but it's also got add-ons that bring you music and games.
Virtually transforming your TV into an all-out entertainment machine, there's not much Kodi can't do. So boot up your FireStick now and get to exploring new Kodi add-ons repositories and builds, to unlock new features and amp up your experience.