The Problem…
Many of us are travelers by heart and love to travel. The idea of traveling around seems really fun at first, but soon one is faced with the daunting task of planning the whole trip out. From researching about the location, place of stay, ways to get around, places to visit, food and drinks, etc. The list is almost endless. Until and unless one has ample experience in dealing with all these, it becomes a headache at some point in time. So the solution would be the Google Trips app, a one-stop location for all your travel planning.
The Solution – Google Trips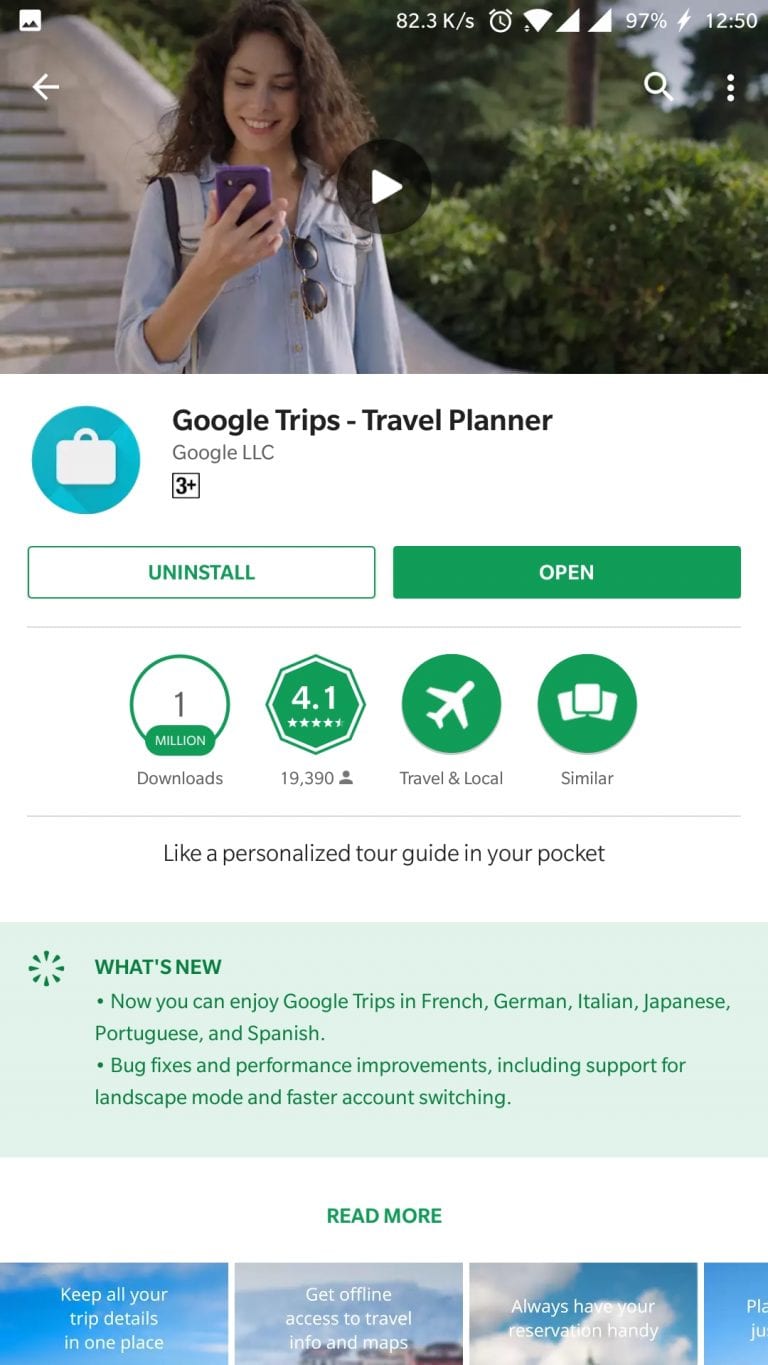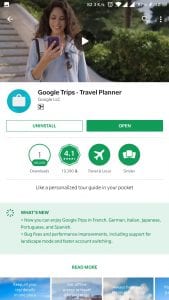 A really sweet app from Google lets you breeze through the seemingly impossible task mentioned above.
Introducing Google Trips —> get here
At around 40MB, Google Trips ensures that not much of your precious memory space is consumed. This tiny app with its bare minimum interface and material design makes your hefty task of gaining the general knowledge about your destination as easy as a couple of clicks.
The app itself…
When you open the Google Trips app, you will notice a search bar asking "Where do you want to go?". Nothing to explain much here, but, you have to type in your destination and select it. Once you have selected a location, you are taken to a fresh page on which you can see a bunch of sections.
The Process…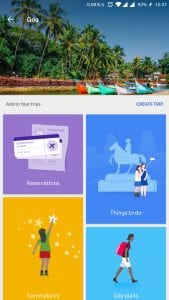 Reservations -> If you have made any, then this is the place to look for. It will list them all.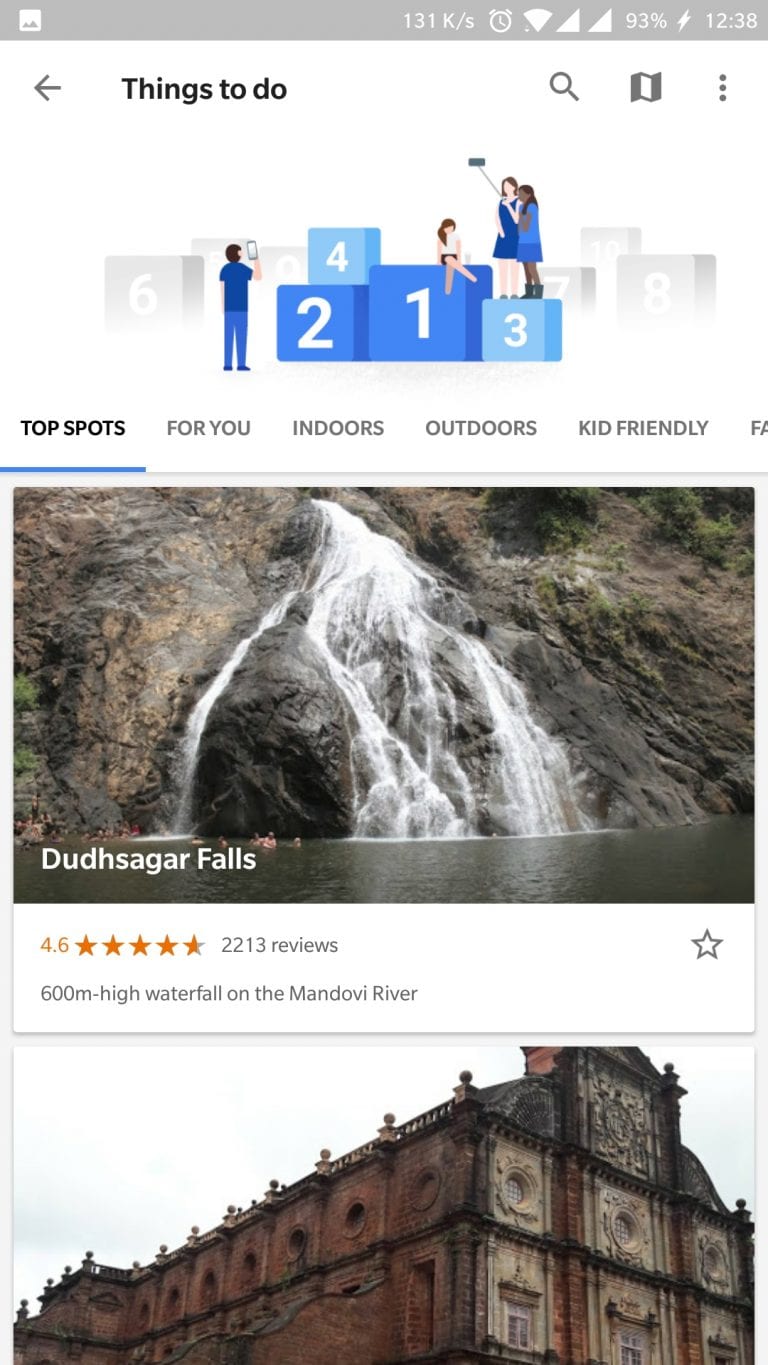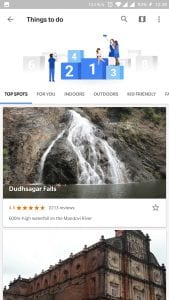 Things to do -> This section presents you with almost all the things which you could possibly do at that place. From top spots to selfie places, it is almost impossible to not find a place to your liking.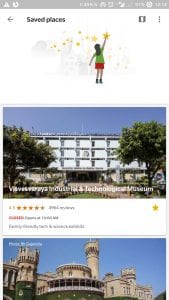 Saved Places -> This is where you can easily go back to the places you have saved before. A handy feature if you have found too many places to check out and have shortlisted quite a few of them to visit.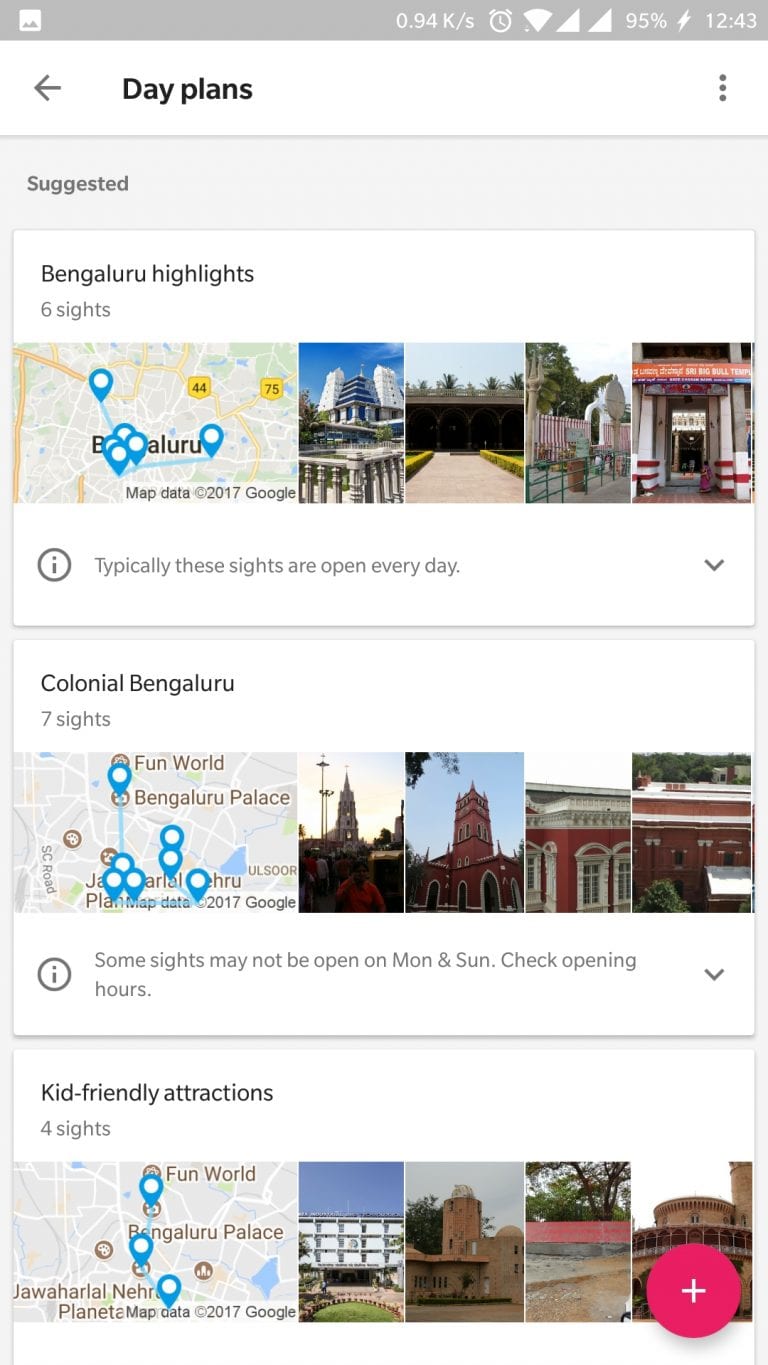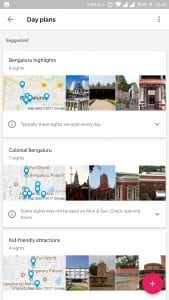 Day plans -> A place to plan your trip for the day where you can create a new plan or follow one of the many suggested.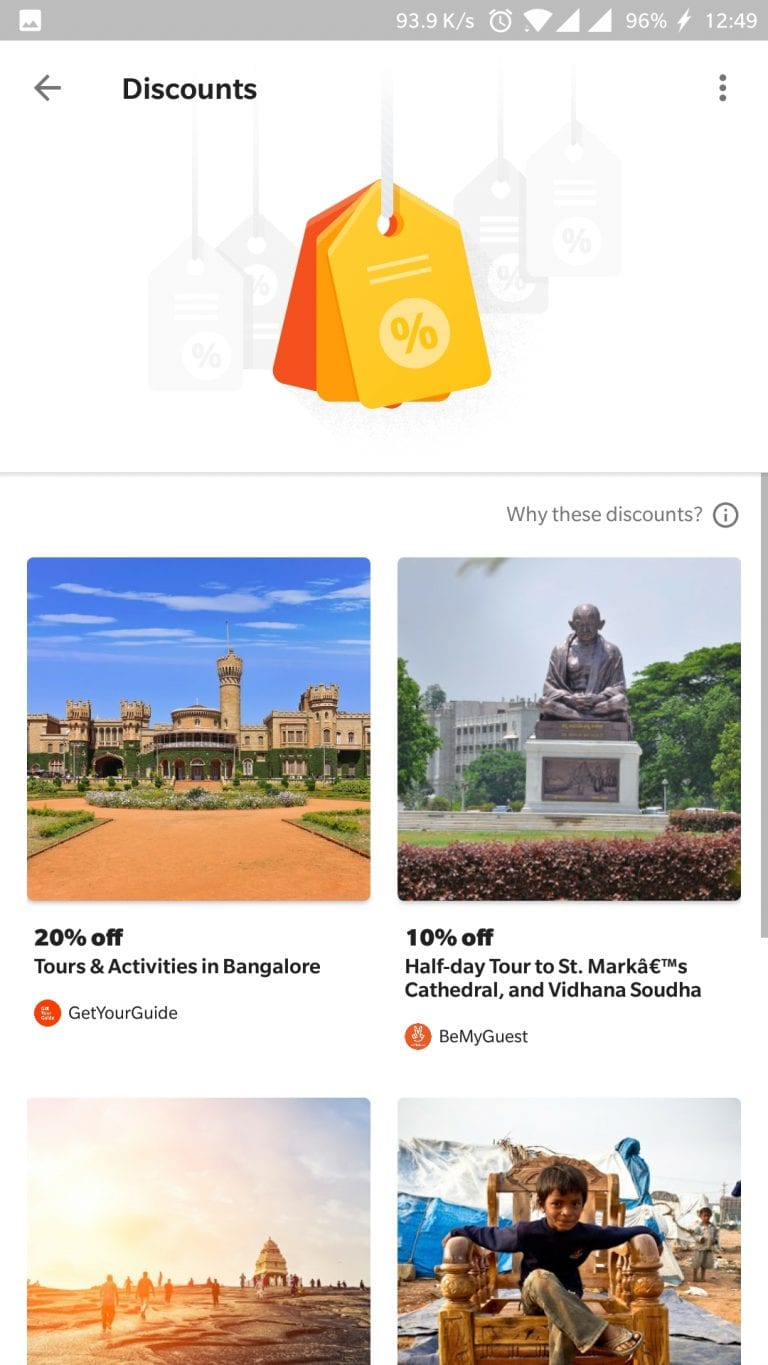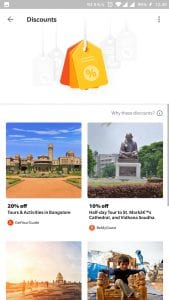 Discounts -> A much-needed section which lets you avail discounts on rides, tours, and much more from different agencies in that city.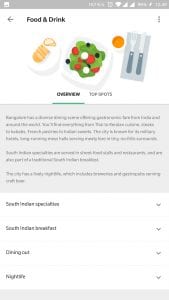 Food & Drink -> The Overview tab gives you brief info about the specialties of that place which also include nightlife. The Top Spots tab presents you with the various locations where you can try out those meals.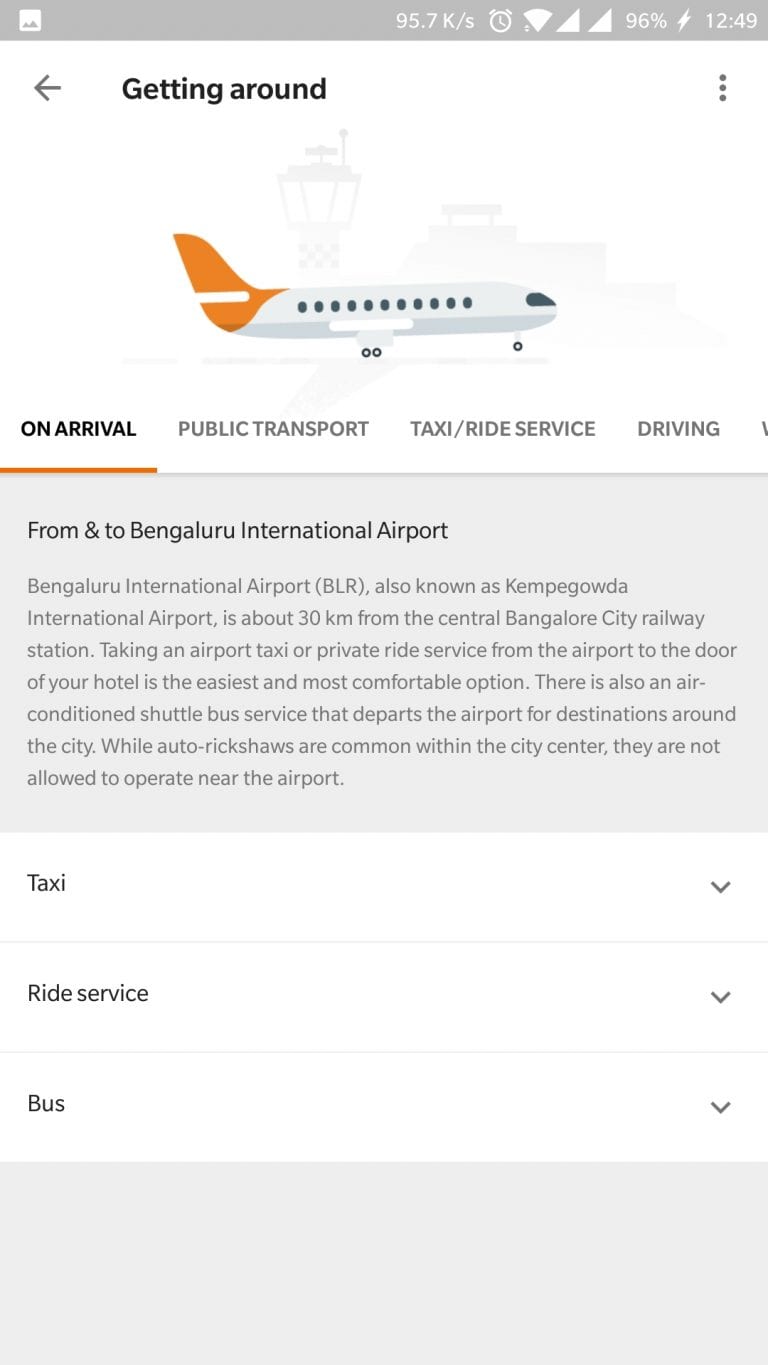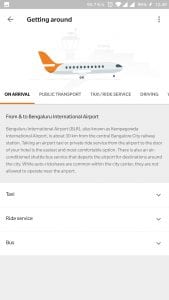 Getting around -> Probably the most important section which gives you an overview of the modes of transport available to get around. You also get a descriptive section on each of those.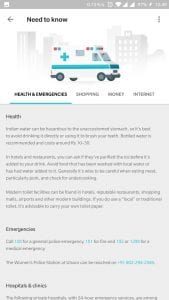 Need to know -> The timing of markets as well as famous shopping districts, markets, and malls. That is the kind of information you will get here.
Having said all that, except the flight, train, bus or road reservations which you would have to make to get to the destination, pretty much everything else is covered by this nifty little app in a nicely designed package. Now, I guess one shouldn't have second thoughts when a trip comes to mind.