A majority of the population is glued to their smartphones for all means of entertainment, leisure, work, and life. It becomes a strenuous task when on a long-haul flight or when traveling or when not expecting any internet access. But of course, you can keep yourself entertained by watching movies or TV series. But you might ask, don't you need an internet connection to watch it? But hey, you can also download it or use some of the techniques mentioned below to watch movies on any gadget even without the internet (in most cases).
Digitize DVD to PC
This is apparently the only true "without internet" method you can use to watch movies. The prerequisites are a DVD of your favorite movie or TV show and a DVD ripper for PC software. You can use Freemake DVD Ripper for PC and install it. Once you are done, run the DVD on your computer and let the software detect it. DVD Ripper for PC by Freemaker will recognize the content and allow you to choose from a myriad of 20+ video formats that you want to output the content i.e. digitize it.
You can choose it for USB or iPhone, Android, iPad, and other devices and that too without even paying a penny. The Free DVD Ripper for PC tool by Freemake decrypts any types of DVDs on the way. It lets you customize the video before output and it is an all-in-one DVD ripper software available out there.
Website: Freemake DVD Ripper for PC
Netflix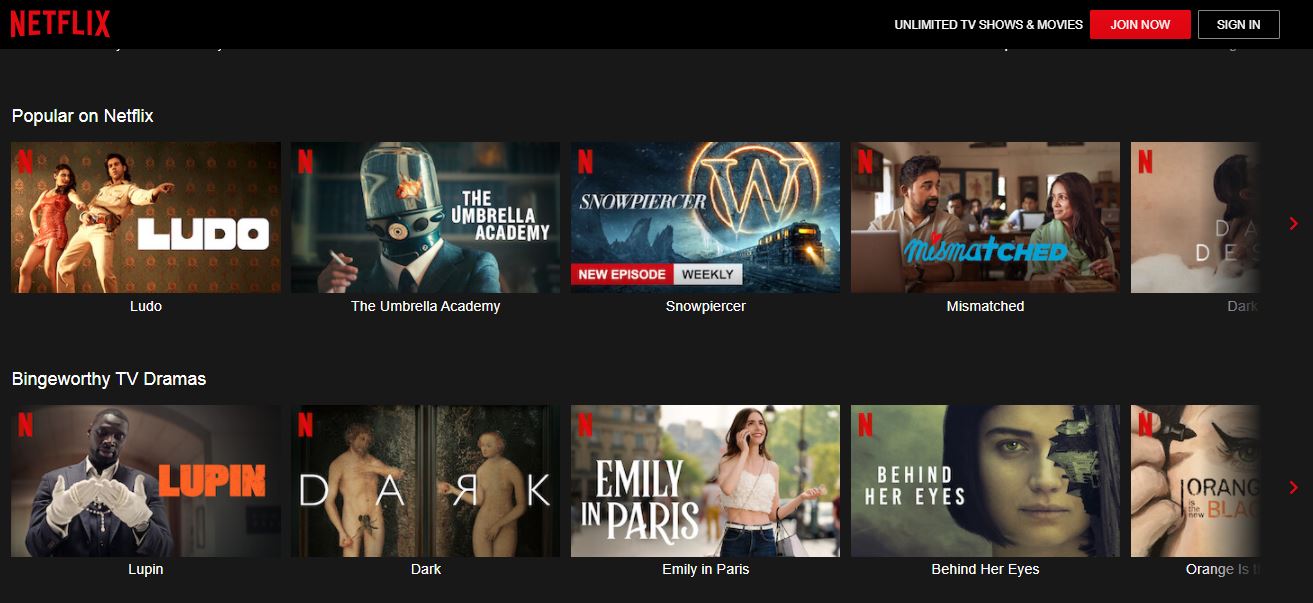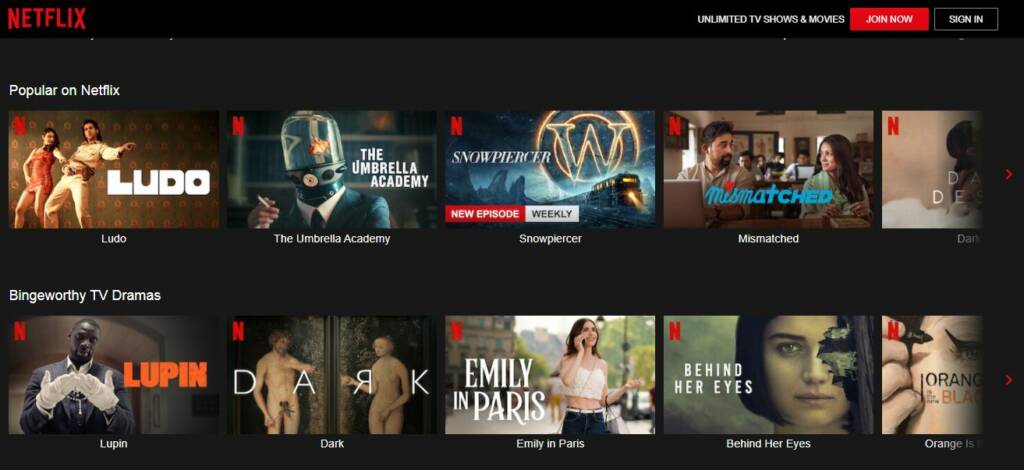 Undoubtedly, Netflix has one of the largest collections of content with numerous TV shows, movies, and originals to binge-watch. Netflix has a clean interface where you can navigate, search for shows and movies by genre, keywords, etc. You can simply queue up movies or episodes of one or more TV shows and Netflix will download it over Wi-Fi or cellular network instantly. Netflix has content from SD to 4K UHD that you stream online or download for offline viewing. Content is stored locally so you need the same device to access offline content.
Website: Netflix
Amazon Prime Video
If you aren't a Netflix person, you must be an Amazon Prime Video person since these two are among the biggest OTT platforms out there. Just like Netflix, you will have to subscribe to its premium plan to watch the content. Once you subscribe, you get the ability to download a movie or episode of any TV series for offline viewing.
With Amazon Prime Video, you can download content in various screen resolutions and you can also use the same login credentials on other devices as well. All the downloaded content is stored locally so you'll need the same device for offline viewing.
Website: Amazon Prime Video
Google Play Movies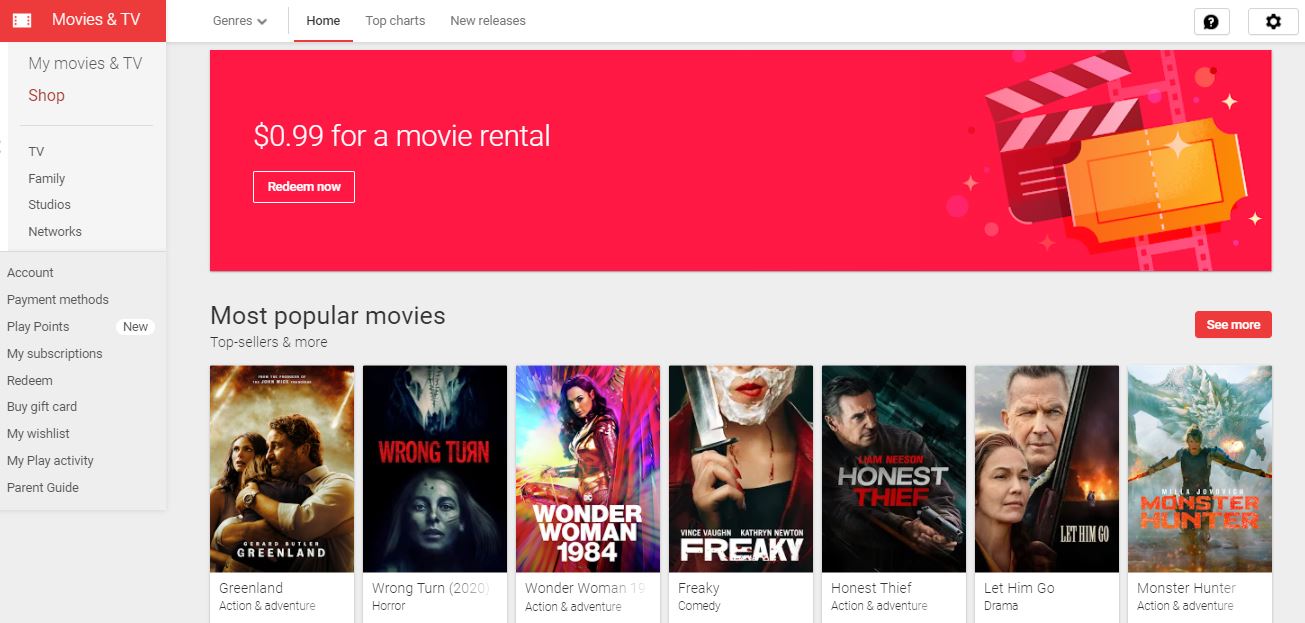 Yes, Google Play Store has a tonne of movies from Bollywood to Hollywood as well as TV shows on the display. It is a legal way around watching a movie since you are actually renting or buying a movie/TV show in 4K resolution. You can view the content online or offline across 5 devices although one at a time which is a relief. The process is quick so that you don't have to waste any time in the transaction before watching that much-anticipated movie or episode of a TV show.
Website: Google Play Movies
YouTube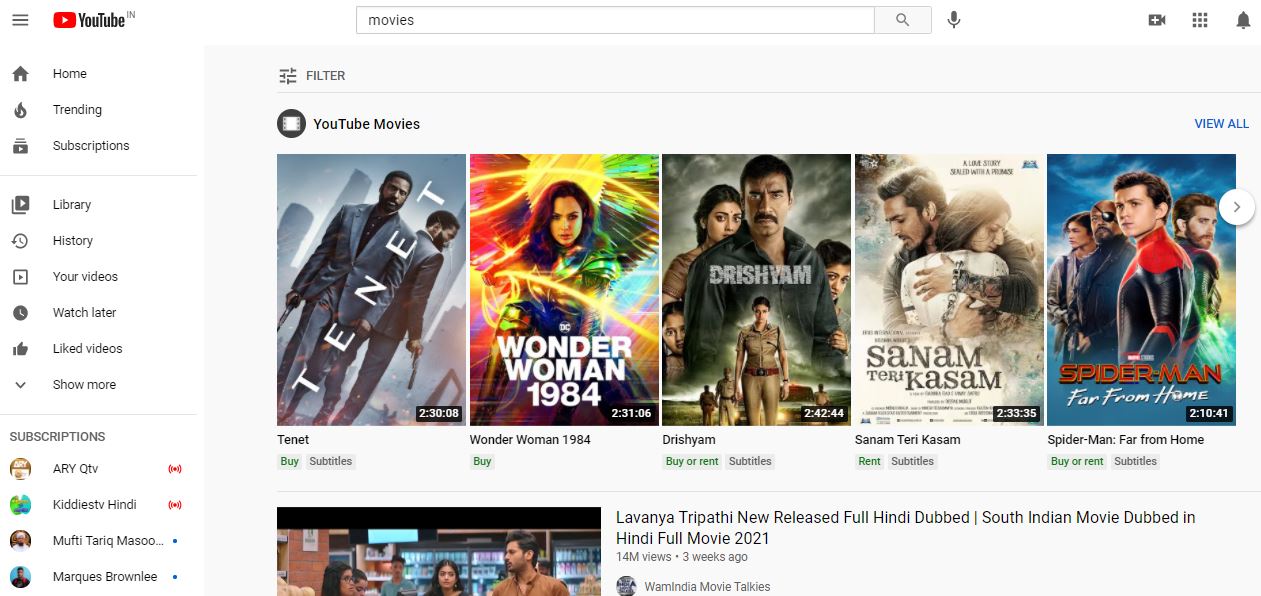 Apparently, YouTube is the largest search engine for videos and there's nothing you won't find on the platform. Talking about its premium version, you can download movies for offline viewing or buy movies individually without purchasing the premium version. There's another way too. You can simply search for a TV show or movie on YouTube (assuming it is available), use YouTube to MP4 Converter tool to download the content on any gadget and it is done.
Website: YouTube / YouTube to MP4 Converter
Free Movie/TV shows Websites
There are numerous websites that allow users to download TV shows and movies absolutely free. Based on which website you visit, you will get content from Bollywood, Tollywood, to Hollywood in various video resolutions and languages. Here are some of the well-known websites.
And there you have it. These were six of the methods you can use to watch movies and TV shows on any gadget with ease. Most of the options mentioned above are legal to download movies/TV shows as you will be paying for it except the first and the last option.