Have you ever dreamed of being your own boss, setting your hours of work, and being able to work from home instead of traveling to and from a sterile office each day? Answering yes to any of those questions means becoming an affiliate marketer could be a great career change for you. An affiliate marketer can be anyone, but only a few are brilliant, profitable. The following tips and insights are designed to help you get your affiliate business off the ground and make it flourish.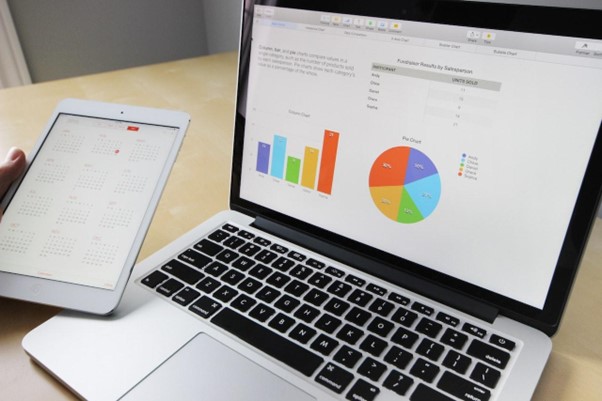 What is Affiliate Marketing?
It is likely that you have heard the term affiliate marketing but are left scratching your head, wondering what it means and what it entails. In layperson's terms, affiliate marketing is a marketing arrangement where an affiliate receives a small commission for each sale they generate for a merchant. There are several types of affiliate marketing, but most revolve around someone clicking on the affiliate's link, visiting a specific website, and ultimately making a purchase. If the link clicker follows through with a purchase, the merchant pays a small commission for generating that sale. The more deals you are responsible for, the more money you receive.
Which Merchants Offer Affiliate Marketing
Thousands upon thousands of merchants have affiliate programs in place, and there is no limit to how many you can join. Amazon is one of the most popular and commonly used programs, while online gaming companies like Bovada.lv have them in place. The possibilities are endless because, at the end of the day, the merchants want to generate as many sales as possible.
How to Get Started in Affiliate Marketing
Finding your niche is the first step to becoming an affiliate marketer. Some marketers write online blogs and insert affiliate links to Amazon products mentioned in their articles. Others prefer to specialize in a specific product or products and aggressively push readers toward them. Some affiliate marketers build state-of-the-art websites masquerading as news or product review sites whose ultimate goal is to drive traffic to a merchant.
It is essential to carefully select the products you plan to market and to check out your competition. For example, the online gaming market often pays quite significant commissions, but it is fiercely fought as a result. Many companies specializing in this field have dozens of employees working around the clock producing content and using the latest Search Engine Optimisation (SEO) techniques.
A friend of this author has several websites dedicated to reviewing luggage and suitcases. While that does not sound like the most exciting product, Amazon's commission rates for luggage start at 10%, so if someone buys $300 worth of luggage via one of his links, he receives $30 for his troubles. It does not take a genius to figure out that there is some massive potential there.
Building a Website That Drives Sales
Once you have the product(s) you will specialize in, it is time to build a website to market them. Building a website used to require hiring an expensive web designer, but those days are long behind us. With patience and some trusty YouTube tutorial videos, anyone can have a website or blog up and running in next to no time.
The address (often called the URL or domain name) is important to get right. You want an address that is easy to remember but memorable, describes your services, is unlike any major competitors, and does not contain numbers, special characters, dashes, or hyphens. That sounds like a lot to ask, but your domain name can be almost anything you want it to be if someone has not already had the same idea.
Finding the best web hosting company is your next port of call. Web hosting companies make your website live on the internet by hosting it on their servers. Perform an internet search for such companies, and almost every one of them will claim to be the best; why would they not?
Narrow your search by finding an affordable option that offers no less than 99.5% uptime, has large amounts of disk space, and, ideally, provides a dedicated server for your little corner of the internet.
Fast hosting is essentially for an online affiliate marketer because internet users are notoriously impatient. Studies show that over half of internet users leave a website if a page takes three seconds to load. Can you afford to leave more than 50% of your potential sales at the door? No, you cannot, is the answer.
Ensure that your website is responsive regarding its speed and how it reacts to being viewed from different devices. Some 53% of internet traffic stems from mobile devices. Not having a responsive website alienates those mobile users and vastly cuts your earning potential.
What Are The Possible Pitfalls of Affiliate Marketing?
It seems like online affiliate marketing is a cheap and easy way to make a lot of money without much physical work going into it. You are destined to fail if you think that way.
Generating traffic is the hardest thing to do, especially if you are starting from scratch. Building a website is easy; getting people to visit is the challenge. A typical click rate of an affiliate marketer's blog may only be 1-2%, meaning for every 100 visitors, one or two of them click one of your links. After clicking the link, only 5% of those people actually buy anything. It should be evident that you need a lot of traffic on your website to generate enough clicks and purchases to make your venture worthwhile.
There is also the potential for affiliates to reduce or remove commissions for the product you promote. Then there is the ever-changing legal landscape for some products. Obviously, items like the luggage mentioned above are unlikely to be affected by anything legal, but back in April 2011, the United States banned online gaming overnight, leaving many high-earning affiliates without a revenue stream.
Overall, the lack of guarantees means that affiliate marketing is not for everyone, but at least now you can make an informed choice about whether or not to go down that route. If you do, good luck!