HONOR, a leading smartphone manufacturer, has launched its latest foldable device, the HONOR Magic Vs. It boasts an impressive range of features, including a high-quality camera, fast charging, and 5G capabilities. How does it perform in real-world use? In this review, we'll dive into the benefits of the HONOR Magic Vs.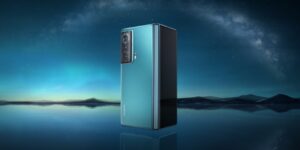 Design and Display
The HONOR Magic Vs has a sleek and modern design, with a large 6.45-inch OLED display. The screen has a resolution of 2560 × 1080 pixels, which results in sharp and vibrant visuals. The display also supports a 120Hz refresh rate, making it perfect for gamers and anyone who wants a smoother user experience.
The device itself is made of high-quality materials, with a glass back and aluminum frame. It's also relatively lightweight and comfortable to hold, despite its large size. Be careful of the camera module on the back, as it is easy to scratch or damage.
Camera
The HONOR Magic Vs has a triple-camera setup on the back, with a main sensor, an ultra-wide lens, and a monochrome lens. The camera system is impressive, with sharp and detailed images even in low light conditions. The ultra-wide lens is also great for capturing landscapes and group shots.
An impressive feature of the HONOR Magic Vs camera is its AI capabilities, which can recognize and optimize settings for over 20 different scenes. There's also a range of manual controls, allowing for greater creative control over your photos and videos.
Performance and Battery Life
Under the hood, the HONOR Magic Vs is powered by a Kirin 9000E chipset and has 12GB of RAM. This results in fast and smooth performance, even when running multiple apps or playing demanding games. The device also has 256GB of internal storage, which should be more than enough for most users.
The battery life on the HONOR Magic Vs is also impressive, with a 4,900mAh battery that supports fast charging up to 66W. This means you can charge the device from 0 to 100% in under an hour, which is great for those on the go.
Software
The HONOR Magic Vs runs on Android 11, with HONOR's own MagicOS 7.1 overlay. The software is clean and easy to navigate, with a range of customization options available. There are also some useful features, such as the ability to open multiple instances of the same app and a smart clipboard that can recognize and save information from screenshots.
Though HONOR had some issues with software updates in the past, people are confident that the device will receive future updates fast.
Conclusion
Overall, the HONOR Magic Vs is an impressive flagship device with a range of standout features, including 5G capabilities. The camera system is top-notch, and the performance and battery life are excellent. The design is sleek and modern, although the protruding camera module may be a concern for some users. If you're in the market for a high-end smartphone with 5G capabilities, the HONOR Magic Vs 5g is worth considering.