Do you remember the older times when you used to play your favorite Snake Games in your old Nokia Phones? Though it was not the time of Smartphones with so many game facilities, yet, those Snake games were the ultimate sensation for everybody. With the advancement of time and technology, Smartphones and PCs have taken much of the place in human life, and likewise, your favorite Snake games have been updated to a beloved game named Slither.io. It was developed by Steve Howse. To speak with the Slither.io, it is somewhat like the traditional Snake game where a small snake goes on consuming dots and gradually grow longer. Nowadays, Slither.io has taken its place in the favorite's list of the gamers. Now, think, how it could be if you could get some games like Slither.io?
Playing a game for sometimes can make you bore and again you need to pay for it a lot of times. There are a series of games like Slither.io which you should try and see the magic. These games are available for playing at no cost sometimes in your Smartphones and PCs. Here are the names.
Games like Slither.io
1. Pikan.io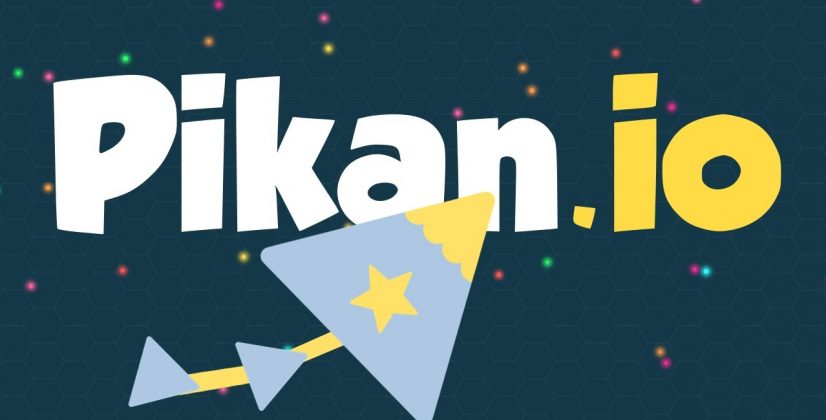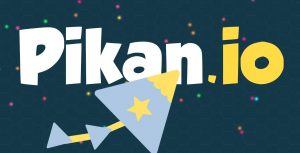 Pikan.io is one of the most similar games like Slither.io which can be played in your Smartphone or PC. Though like the actual Slither.io you don't have to play on dots and make your snake grow longer, here you need to play within a triangle and climb a leaderboard. The Game can be played online with multiple other players, and the graphics of the game are beautifully designed with a vibrant dark background.  Your favorite Pikan.io can be downloaded at free of cost.
Download Here
2. Agar.io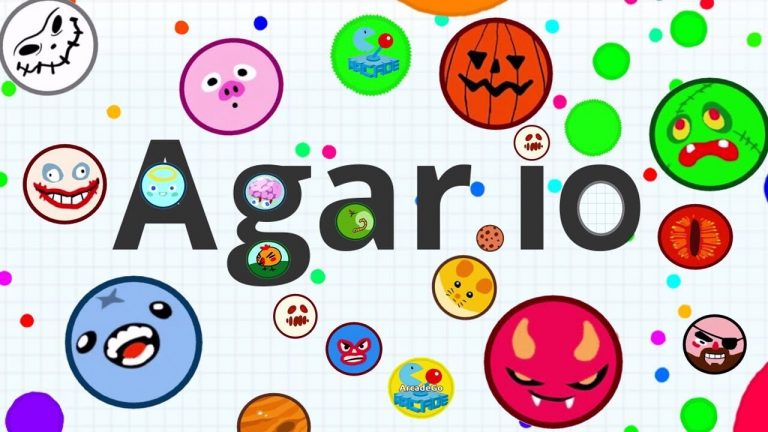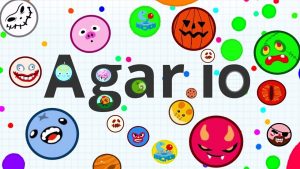 The most similar game to Slither.io is the Agar.io. If there is a game which is mostly downloaded just after Slither.io is the Agar.io with almost 100,000,000 number of downloads. The difference of the game from Slother.io is here you cannot see a snake, instead of which you can see a small player who is considered as yourself. You need to consume the dots and keep on growing larger. Agar.io can installed from Google Play Store, online sites and iTunes.
Available on Browser | Android | iOS 
3. Supersnake.io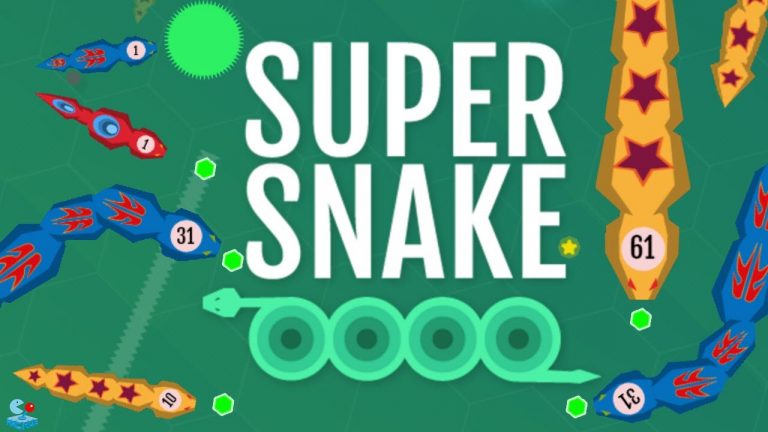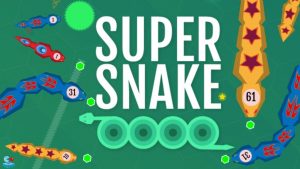 Supersnake.io is another similar game like Slither.io which is designed as a combination of bother Slother.io and Agaro.io. Here you can find a snake which is considered as the player who keeps on growing by consuming various scattered vegetables, flowers, fruits, etc. As you finish the goal of one level, you can turn up to the upper one. If somehow you tough the wall, you may get killed. It is one of the competitive games like Slther.io, and the graphics are well-designed.
Available on Browser | Android | iOS
4. Tank.io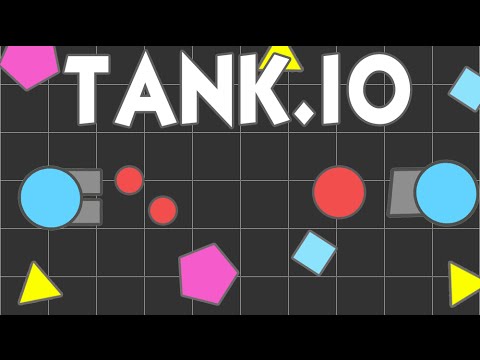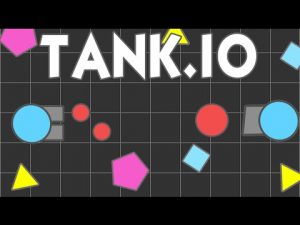 You may not like snakes and worms but fond of Slother.io. Here is your perfect choice to play. Tank.io is designed almost like Slither.io, but the core object of the game is your tank which is ideally controlled by you. Whenever your opponents try to shoot your tank, you need to save it by staying away. The more your game gets leveled up; your tank gets strengthened. You can even get various features for an upgrade. This game is available in Google Play Store, iTunes and Online websites.
5. Worm.is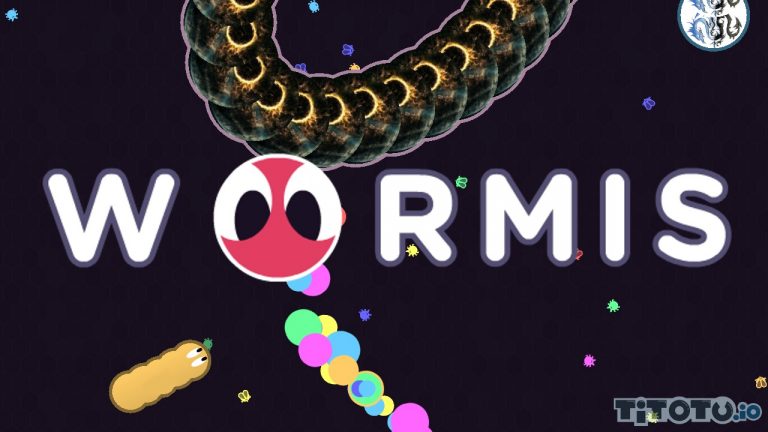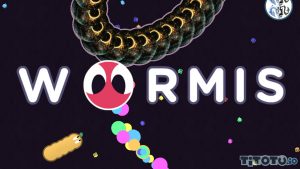 If you do not make a difference between a snake and a worm, then Worm.is is an exact similar version of Slither.io. Instead of a snake, you need to play as a small worm which goes on eating various scattered objects on the ground as well as the opponents. There are some added features which help you to speed up and mass ejection. The graphics are designed in a zoom outlook which is almost like three dimensional. Distraction by the walls or edges may kill your worm, and you need to start from the same level again.
Available on Browser | Android | iOS
6. Mitos.is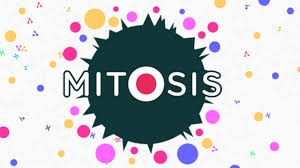 You have already read about Agaro.io in the above section. Mitos.is is again an advanced version of Agaro.io and almost similar to Slither.io. The specialty of Mitios.io lies in its features to have a high play mode in the Smartphones. Mitos.is is again a game where a small cell starts to grow by consuming various objects and the opponent players. Again, once the cell becomes too long, it can be split into just half of the cell without even losing points and keeping up with the flow. It is a fantastic game for entertainment. This game is available on Online websites, iTunes and Google Play store.
Available on Browser | Android | iOS
7. Lazerdrive.io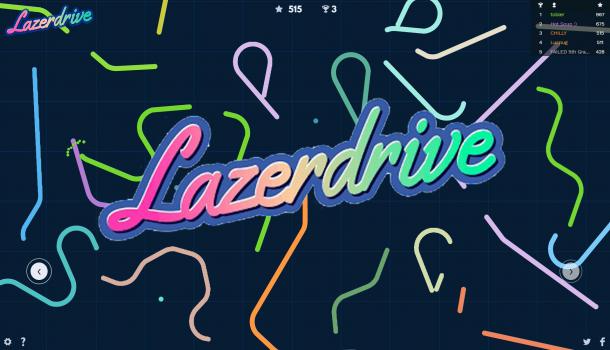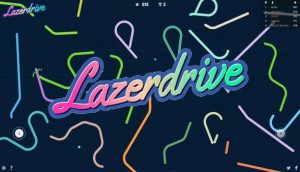 If you want to get the flavor of actual traditional Snake game, then Lazerdrive.io is again a similar game like Slither.io. A small snake keeps on growing as it crosses a dot and you need to survive. As the level grows up the sites of the game changes and touching the edges or obstacles can kill you at any point. Compared to the challenges or crashes of the traditional Snake Game, Lazerdrive.io provides much harder challenges. You can download this game free of cost from this website.
Available on Browser | Android | iOS
8. Osmos HD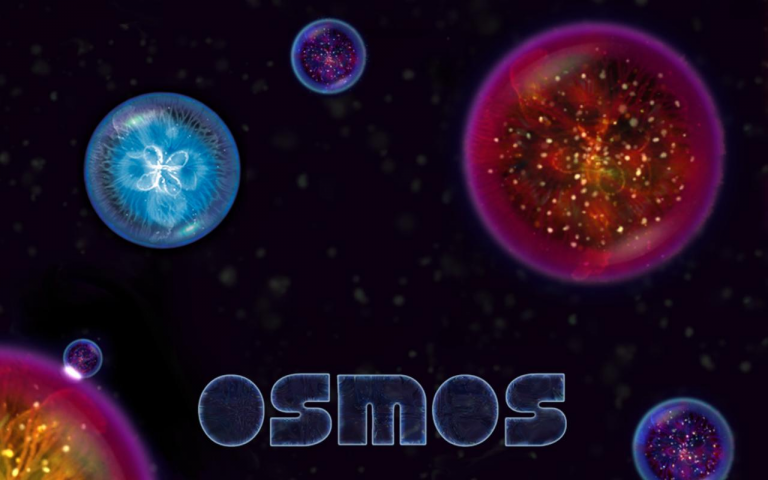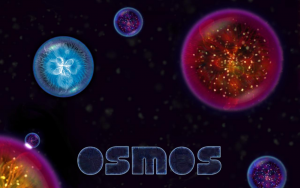 Osmos HD is again one of the best games like Slither.io. The difference lies in the fact that it is a single player game. With each level, the speed of the game needs to be balanced, and the graphics of the game has a beautiful background and updated modes. Osmos HD can be downloaded from Google Play Store, iTunes and Online websites.
9. MaMuSnaMa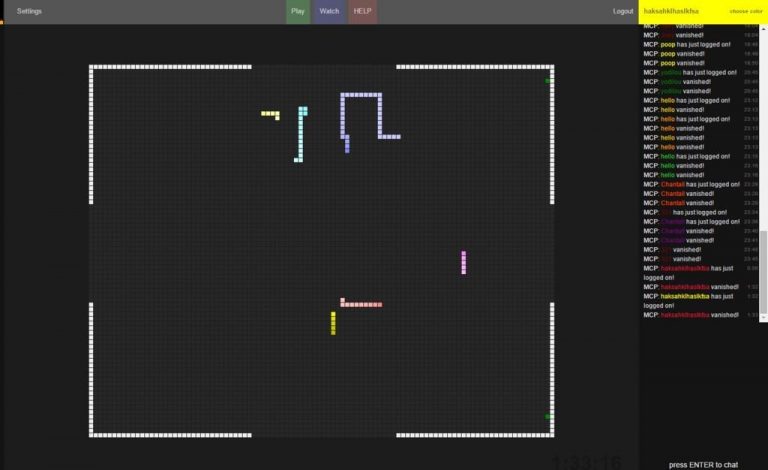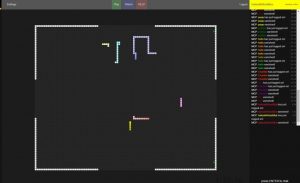 Does the name hear weird to some extent? Originated from Japan, the MaMuSnaMa is just like a similar version of Slither.io. The full name of the game is Massive Multiplayer Snake Madness. As the snake grows on increasing its size by eating the scattered objects the game becomes harder. It has different modes like the Classic mode and also a weird mode named Lick It Baby. The game also has a conversation option where you can chat. Here is the website for your game to get downloaded.
Available on Browser
10. Meme: Eat 'Em All!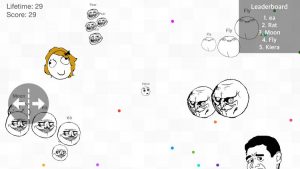 Must you be familiar with the Infamous Meme? Here is a game which can give you a perfect blend of Slither.io and Infamous at the same time. Along with the Snake grow more extended mode you can get it assisted by some memes like, "We've got a badass over here," "Y U No," "You don't say," "Troll face," etc.. Even you can get some similarities with Agaro.io. This exciting game is not available anywhere except Ios.
Available on iOS
11. Ant Evolution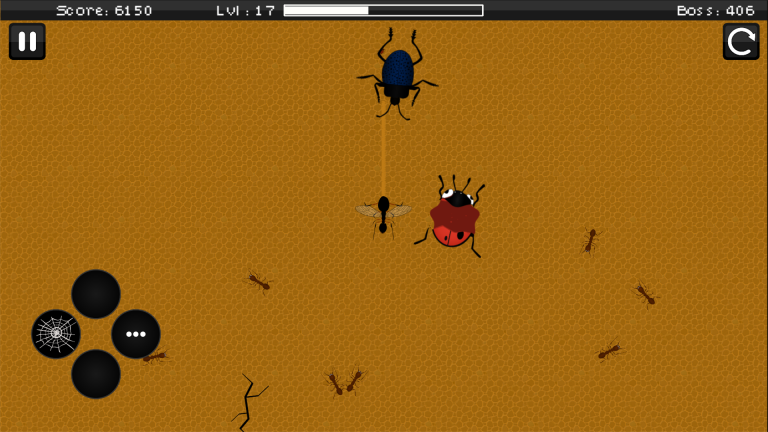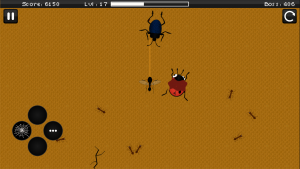 If you are bored with the Snakes, Worms or the players, then get ready to play with an ant which is almost similar to games like Slither.io. Here an ant gets on evolution as you go on progressing. The Ant needs to eat insects and go on getting bigger and stronger. The primary object of Ant Evolution is to protect itself from more significant and harmful insects which can kill the ant. This game is available in Google Play Store.
Available on Android
12. Myfrog.io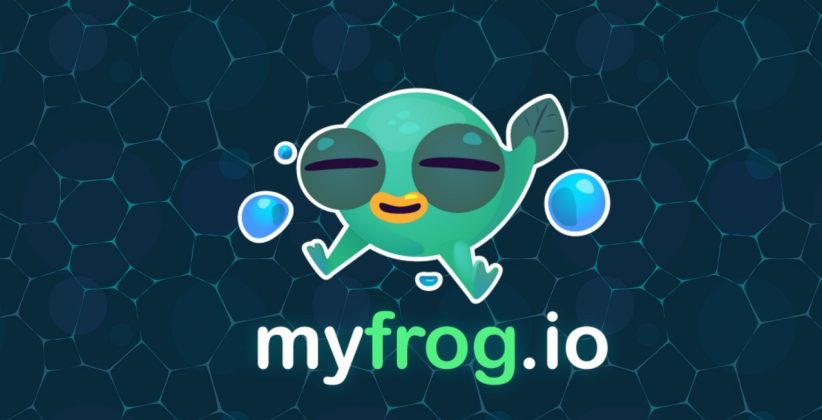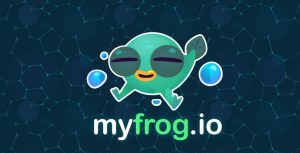 Unlike the Ant Evolution and built as similar games like Slither.io, the Myfrog.io is based on the growth and size of a frog which keeps on eating insects and leaves as well as the opponents. The game is a blend of total fun and entertainment. The style of the play is unique and can be available on online websites.
13. Snakepit.io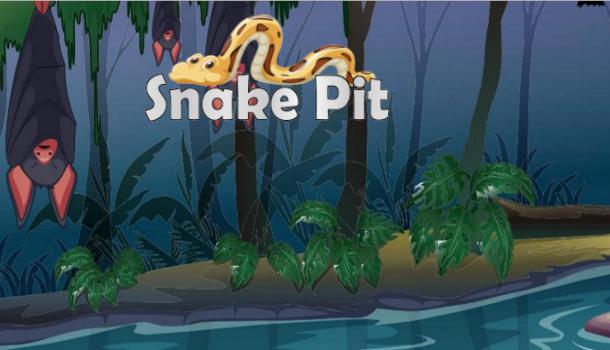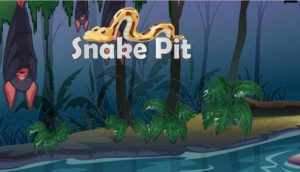 Snakepit.io is again another similar game like Slither.io where you need to eat the dots and keep on growing the snake longer. The most exciting part of the game is that you can earn Amazon Gift Cards as you win the game. The game is slightly difficult from the Slither.io as it rewards you with money. The more you earn starts, you can earn gift cards. You can download or play this game online from the site.
Available on Browser
14. Nokia Snake Online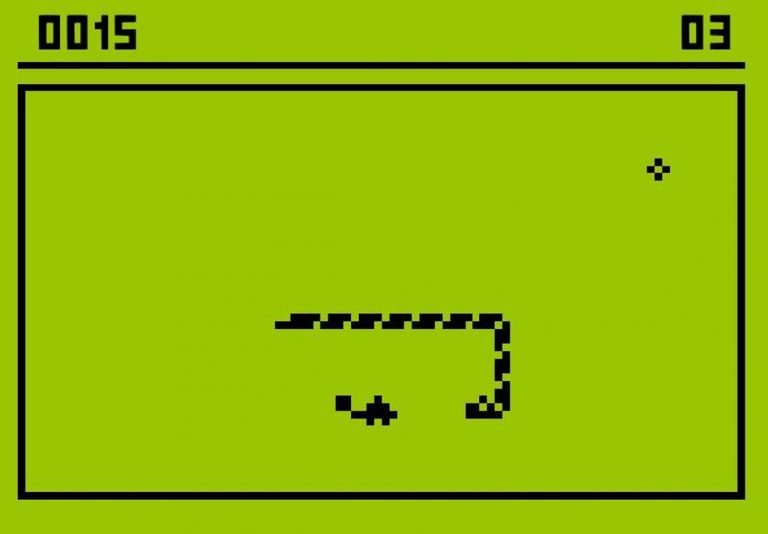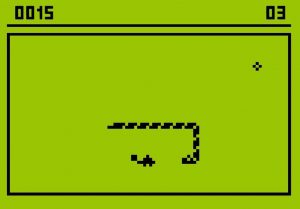 Here is the best option for you if you thrive to play your old Nokia Snake game and go back to your childhood. You can download the game online, and the screen which will appear to your display of the Smartphone will be just similar to the old green Snake game screen with some updated versions like Slither.io. This game can be downloaded from any online website by typing "Download Nokia Snake Game."
Available on Browser
Also read – Games like Diablo3 | Best SNES Games