When it comes to online gambling, one of the most crucial aspects for players in the United Kingdom is choosing the right payment method. The convenience, security, and speed of transactions greatly impact the overall gaming experience. Below, we will explore the best payment methods for online casino UK players, discussing their advantages, limitations, and popularity among players.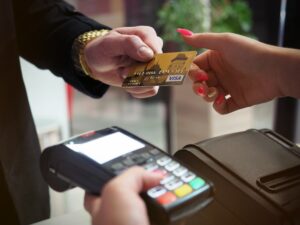 Debit and Credit Cards
Debit and credit cards are widely accepted payment methods at online casinos in the UK. Visa and Mastercard are the most common card types used. These methods offer simplicity and familiarity, as most people already possess one or more cards. Deposits are usually processed instantly, allowing players to start gaming right away. However, withdrawals can take longer, typically requiring a few business days to reflect in the account.
Advantages:
Widely accepted and easy to use.
Instant deposits for immediate gameplay.
Protection against fraud and unauthorized transactions.
Limitations:
Longer withdrawal processing times.
Some banks may block transactions to online casinos.
Personal financial information may be at risk in case of a data breach.
E-Wallets
E-Wallets have gained significant popularity among online casino players in recent years. Services like PayPal, Skrill, and Neteller provide a secure and efficient way to make deposits and withdrawals. E-Wallets act as intermediaries between the player's bank account or credit card and the casino, ensuring privacy and minimizing the exposure of sensitive financial information. Transactions are usually processed instantly, making them ideal for players seeking fast and hassle-free transfers.
Advantages:
Enhanced privacy and security.
Instant deposits and withdrawals.
Widely accepted by online casinos.
Limitations:
Some e-wallets may charge fees for certain transactions.
Verification processes may be required, causing slight delays for new users.
Not all e-wallets are available in every online casino.
Prepaid Cards
Prepaid cards offer another popular payment method for online casino players in the UK. Services like Paysafecard allow players to purchase prepaid vouchers or cards with a specific value, which can then be used to make deposits at online casinos. This method is favoured by players who prefer not to disclose their banking information or those who want to set a strict gambling budget. Prepaid cards are widely accepted, and transactions are typically processed instantly.
Advantages:
Anonymity and protection of personal banking details.
Control over gambling expenses with predetermined card values.
Instant deposits without the need for bank account or credit card information.
Limitations:
Withdrawals cannot be made using prepaid cards.
Cards have limited funds, requiring additional purchases for larger transactions.
Not all online casinos accept prepaid cards.
Bank Transfers
While not as popular as other payment methods, bank transfers remain a reliable option for online casino players in the UK. Direct bank transfers allow players to move funds from their bank account to the casino without the need for intermediaries. This method is suitable for larger transactions, and some players prefer it due to the absence of third-party involvement. However, bank transfers can be slower compared to other methods, and additional fees may be charged by banks for such transactions.
Advantages:
No need for third-party involvement.
Suitable for larger transactions.
High level of security.
Limitations:
Slow processing times for deposits and withdrawals.
Additional fees charged by banks.
Requires manual entry of bank details, which may lead to errors.
Choosing the right payment method is essential for an optimal online casino experience in the UK. Debit and credit cards offer convenience, while e-wallets provide enhanced privacy and instant transactions. It's essential that the platform you're using to play your favourite games has one of the above methods to give you peace of mind that your information is both protected and secure.